A popular action game might help rebuild the Notre Dame cathedral that was hit by a fire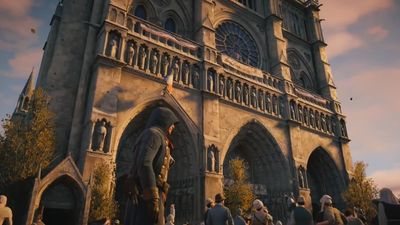 On April 15, 2019, a large fire occurred at Notre Dame Cathedral in Paris, France, and roofs and steeples were damaged. The French President McLon has called for the reconstruction of the cathedral within five years and calls on the people and foreign supporters to cooperate, and the popular stealth action game Assassin's Creed is useful for rebuilding the Notre Dame Cathedral. It is whispered that there is a possibility.

Assassin's Creed Unity's replica of Notre-Dame could help recreate the real thing
https://thenextweb.com/gaming/2019/04/16/assassins-creed-unity-notre-dame/

Completed in 1345, the Notre Dame Cathedral is a representative of Gothic architecture and is a World Heritage Site. However, the fire that occurred at the Notre Dame Cathedral on April 15, 2019 caused damage such as the loss of the roof and spire and damage to the pipe organ.

A photo & movie summary of a large fire that happened at Notre Dame Cathedral-GIGAZINE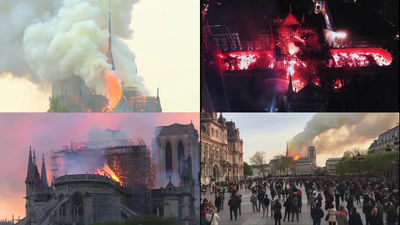 In response to President McGron calling for assistance for reconstruction, French rich people have already announced massive assistance of ¥ 38 billion, and the movement of assistance is spreading outside France.

CNN.co.jp: Reconstruction of Notre Dame Cathedral, French Riches Announced Support of ¥ 38 Billion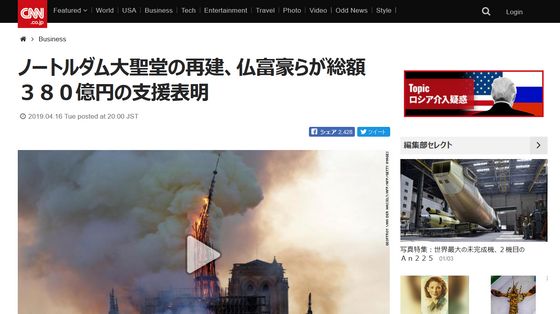 With regard to the reconstruction of the Notre Dame Cathedral, it has been rumored that " Assassin's Creed Unity ," released in 2014 as the eighth installment of the popular game "Assassin's Creed" series, may be useful.

Assassin's Creed series, Assassin in the content game of that defeat the enemy to try to mind control people become (assassin), past history such as medieval Europe and ancient Greece are the main stage. Above all, Assassin's Creed Unity is set in Paris during the French Revolution, and Notre Dame Cathedral is an important part of the game.

Caroline Miousse, who was involved in the development of Assassin's Creed Unity as a game artist, says that he spent about 80% of his effort to reproduce the Notre Dame Cathedral in the game over a two-year development period. The team at Miousse and others examined a number of photos and worked with the texture artist to reproduce the Notre Dame Cathedral as perfectly as possible.

You can see how the Notre Dame Cathedral is actually reproduced in Assassin's Creed Unity by looking at the following movie.

Notre Dame Cathedral in the Assassin's Creed Unity game



Notre Dame Cathedral towering in the evening sky.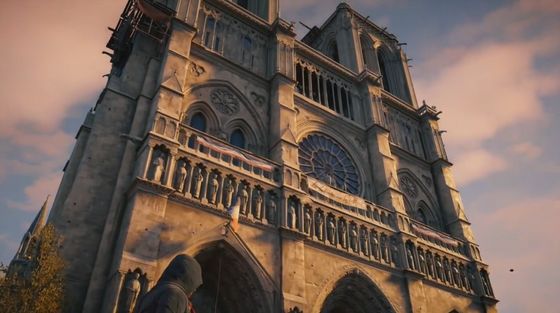 The stained glass etc. of the front are reproduced, too ...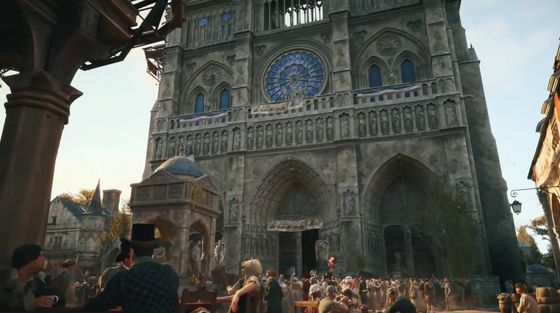 You can check even the sculptures carved in the arch and the outer wall.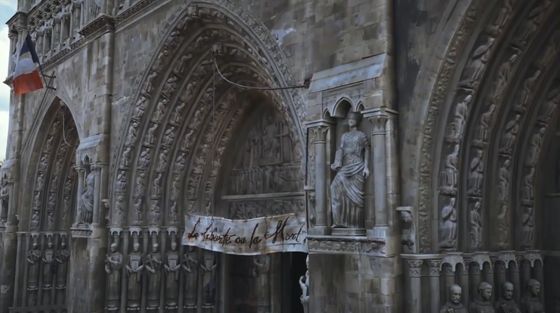 From the state of the upper part of the building that you can not see in the distance ...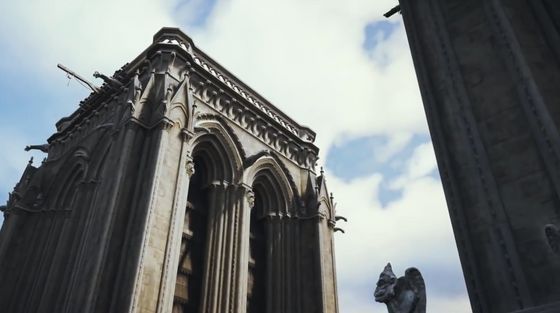 It is made on the game firmly to the angle which can not usually be seen.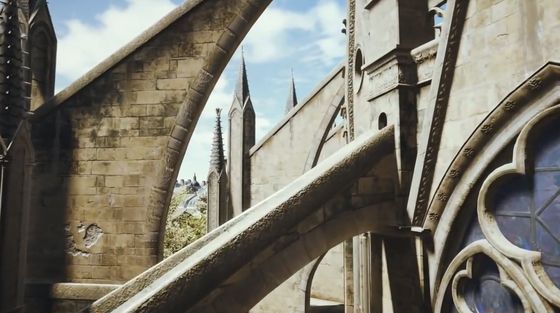 Of course the interior of the cathedral is also reproduced ...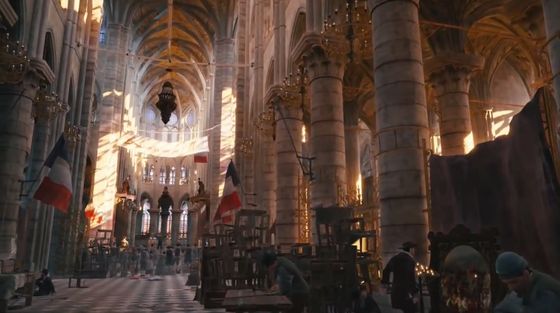 I could see the roof that was said to have burnt down.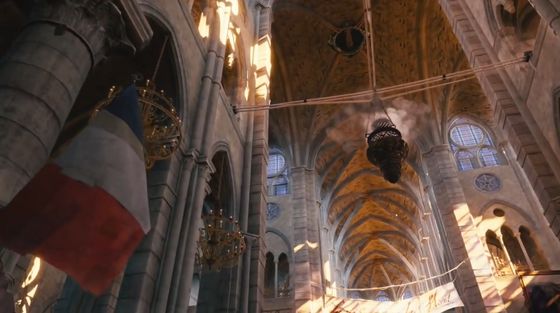 At the time of writing, it was not decided that Assassin's Creed Unity would actually help rebuild the Notre Dame Cathedral, but the Notre Dame Cathedral, reproduced by game developers in the game in detail, is a key clue to the restoration. It may be.

・ Continuing
Ubisoft distributes popular game 'Assassin's Creed Unity' for free, and donates over 60 million yen to repair Notre Dame Cathedral-GIGAZINE