Messages related to the birth parent 'notch' are deleted from Minecraft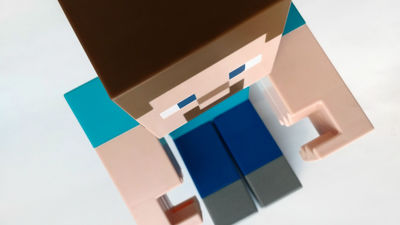 by
Nina PhotoLab
Are provided in such as for a variety of platforms PC and smart phones, the world
total 144 million this
open world game that broke through the '
Mine craft
is (Minecraft)'. It has been discussed that messages related to developer
Marcus
Person 'Notch' have disappeared from this game start screen of Minecraft.
Minecraft Removes Incidental Mentions Of Creator Markus Persson-Game Informer
https://www.gameinformer.com/2019/03/27/minecraft-removes-incidental-mentions-of-creator-markus-persson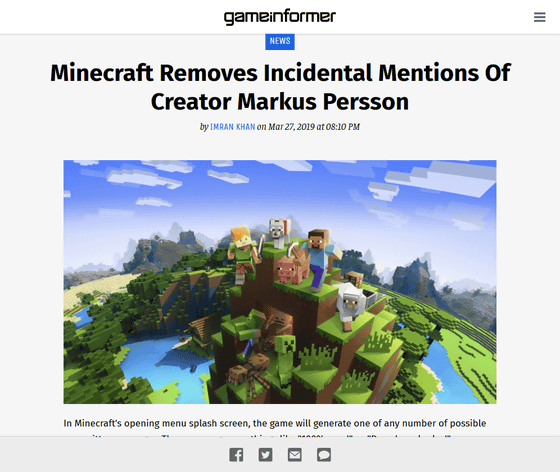 The Minecraft game start screen of, '
Splash
messages called (splash)' will be displayed. In the splash, a quote from the website and a message such as '100% pure!' Are displayed randomly. For example, the following start screen 'Does't avoid double negatives' The message '! (Do not avoid double denial)' is written.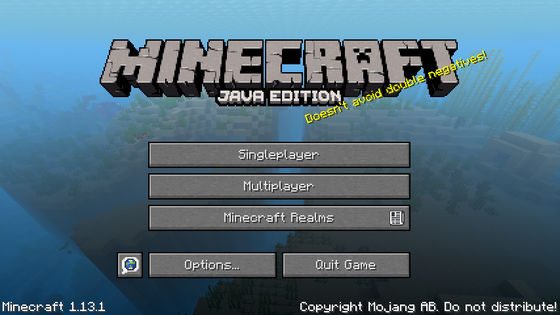 The splash included a message about Notch, who is the creator of Minecraft, but it is clear that the latest update has removed this message. The message related to Mr. Notch has been deleted from 'Snapshot 19w13a', which is one of 'Min Snapshot' which is a development version of Minecraft. It is said that the deleted message was, for example, 'Made by Notch!'.

Details about Minecraft Snapshot 19w13a are summarized on the following page, but there is no mention that the splash text has been modified.

Minecraft Snapshot 19w13a | Minecraft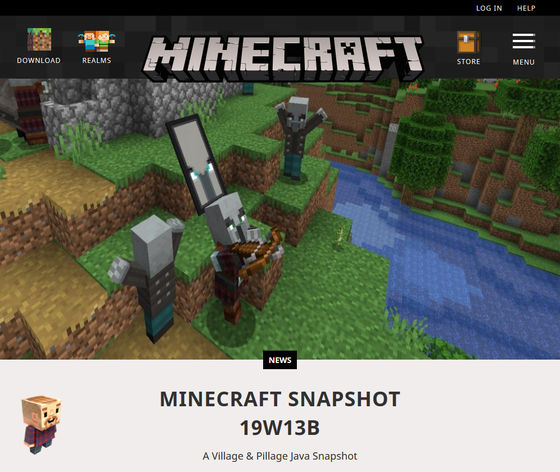 However, it is said that Notch's credit as a minecraft developer is still listed in the game.

Game Media's Game Informer has asked Microsoft to comment on its acquisition of Minecraft developer Mojang AB for 268.0 billion yen (at that time) in 2014, but at the time of writing the article was answered It is not done.

Game Informer writes, 'The only change to the splash text is like that around Notch,' and speculates that only the Notch-related messages have been removed from the traditional splash. It's unclear why Microsoft made the splash, but recently, the creator of Minecraft, Notch, has often been criticized for tweets on personal Twitter accounts , and that could be the reason Informer points out.


in Game, Posted by logu_ii