I went to Matsuya's new store 'Steakiyamatsu' where you can easily eat large steaks.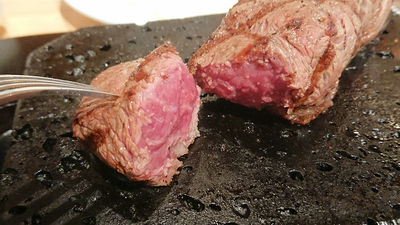 Matsuya, known as the "Ushimeshi" chain store, opened a new "steak" store on March 12, 2019 (Tuesday) near JR Chuo Line Mitaka Station. I actually went out to see what kind of a restaurant with the concept of "a steak for my usual meal ".

Steak shop Matsu Mitaka store opening! | Matsuya Foods
https://www.matsuyafoods.co.jp/2019/03/08/4815/

It is located at the west end of the bus terminal at Mitaka Station North Exit, by the 4th Rib ...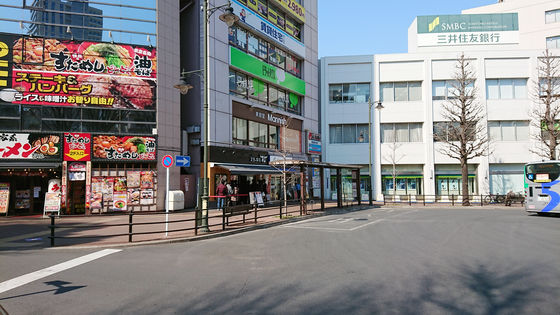 It is "Steakiya Matsu Mitaka branch".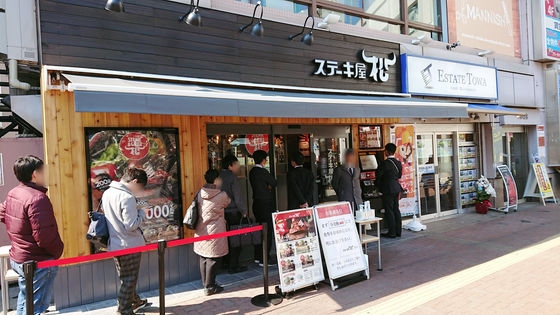 As with ordinary Matsuya, a system to purchase food tickets first and then enter the store.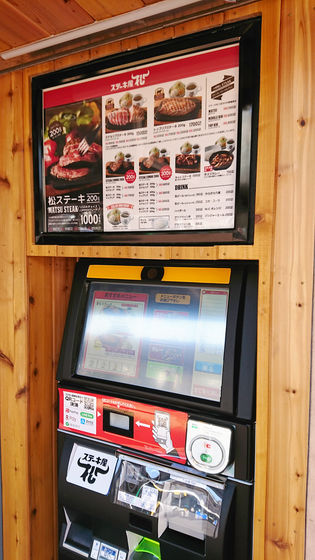 The menu is roughly divided into three types: "Pote Steak", "Middle Rib Steak" and "Top Rib Steak". There are four types of orthodox "matsu steak": 100g (900 yen including tax), 200g (1000 yen including tax), 300g (1500 yen including tax), and 400g (2000 yen including tax). If you order a steak, you will find a soup bar and a salad bar, but rice is usually another, with 150 yen for large sake. This time I ordered "Pine Steak 200g" and Rice (Normal).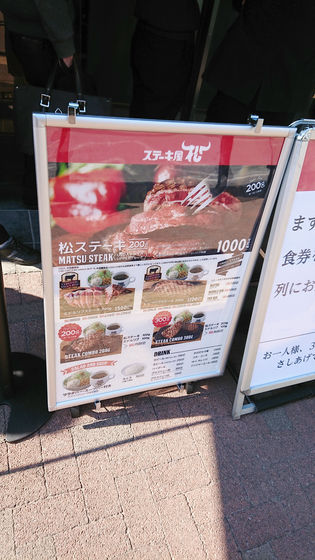 Wait for a while in front of the store. If this is an ordinary Matsuya, there is almost no waiting, but as it is a steakhouse, it takes time to provide products and it takes more time to eat, so its rotation is slightly slower. However, it is the impression that it is earlier than the restaurant which puts out a steak.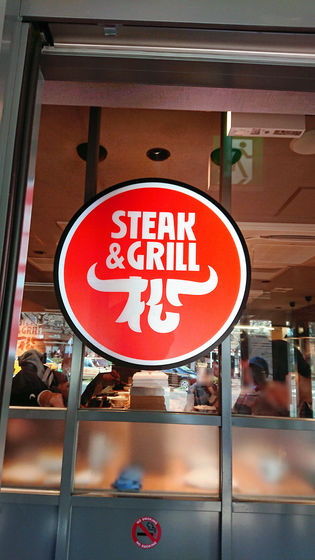 Inside the shop there are 4 side by side counters, for a total of 23 seats. The counter on the wall of the store is a low counter, and in the center of the store is a high counter facing each other. This is the seat of the higher one. As you come to collect meal ticket immediately when you sit down, it is OK if you give it.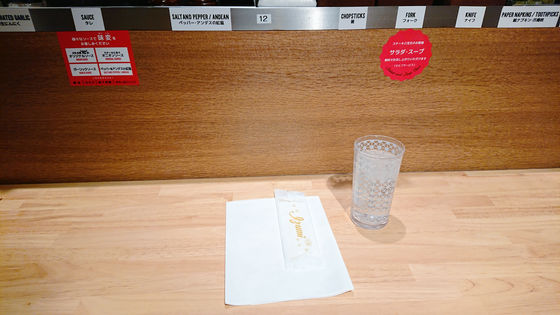 If you order a steak, this soup bar and ...



The salad bar is free to change. The steak doesn't come out so soon, so I will have to wait for the salad.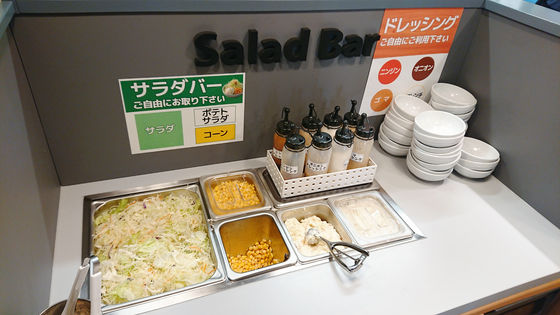 Steak sauce and salt, sauce plate, chopsticks, knife and fork are all available in front of you. In addition, it is better to equip the paper apron placed in the seat before the steak comes.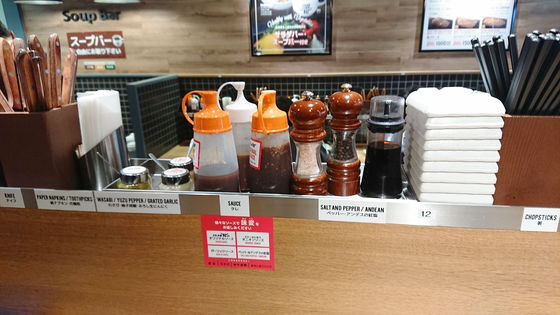 A steak arrives in just 5 minutes after being seated.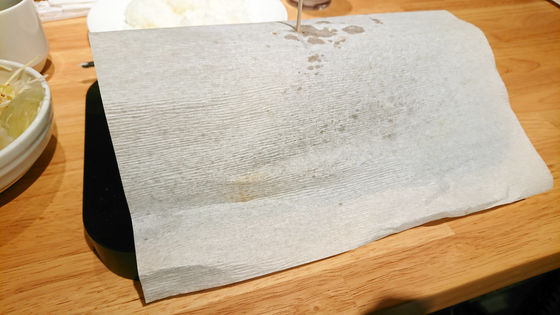 This is a 200g pine steak. It makes a noise on the lava plate.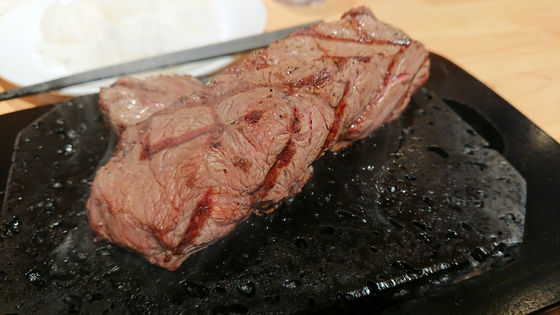 Prepare your favorite source ...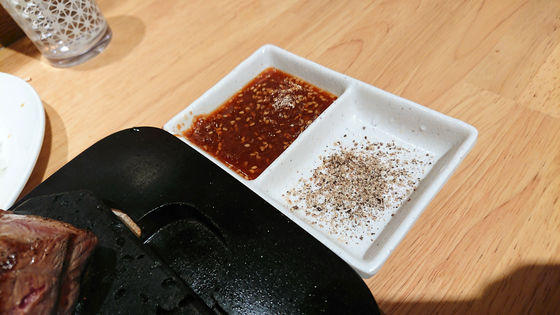 Cut it and eat it when it is your favorite baking.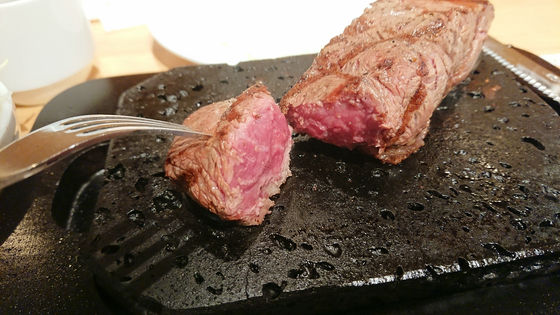 The lean lean meat is used, and the texture that is not so firm as "tight" is completely filled with a dense texture that makes you feel that you are eating a steak, and you are satisfied The feeling is higher.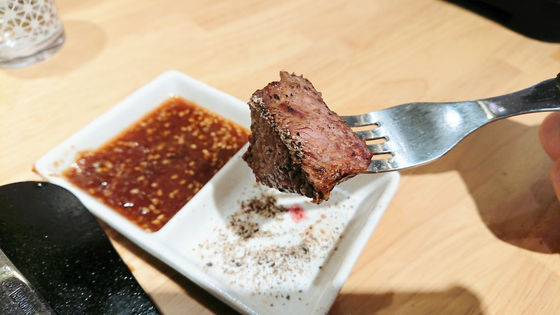 The scent of roasted meat and grilled meat also satisfy the feeling.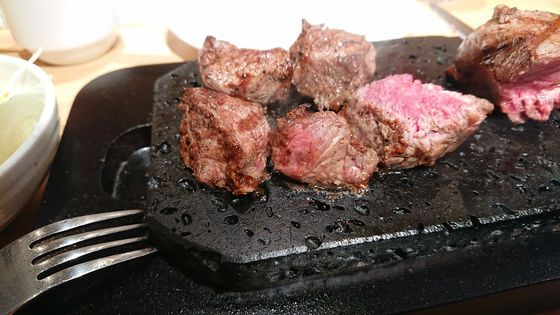 However, when I dropped my eyes, there were a lot of traces of oil splashed on the paper apron. Please be careful not to have come to eat in clothes that should not be dirty.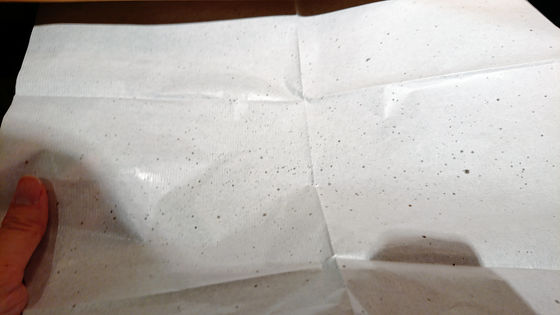 Eat less than 10 minutes. It seemed like an exquisite setting when calling a little extravagant lunch rather than one coin at 1000 yen at 200 g. According to the amount, it seems that even 300g can be eaten, but it is a fact that you think for a while that it will be 1,500 yen without rice.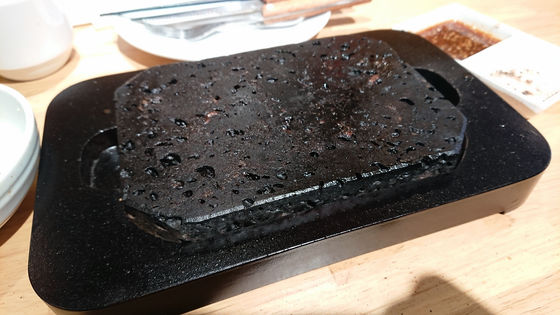 In addition, it is a little nice point that deodorant spray is prepared at place out of the shop.