President Reginald Fissami, worldwide recognized as 'the face of Nintendo' announced his retirement in April 2019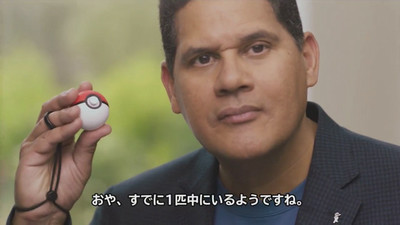 President and COO of Nintendo of America, an American corporation in Nintendo, and Mr. Reginald Fissami of worldwide famous name as Nintendo's face is said to be able to say "There is no one who does not know about overseas game fans" in 2019 4 I announced that I will retire from Nintendo of America on 15th January.

Nintendo Of America President Reggie Fils - Aime Is Retiring
https://kotaku.com/nintendo-president-reggie-fils-aime-is-retiring-1832793123

Nintendo president Reggie Fils - Aime retires - Polygon
https://www.polygon.com/2019/2/1/18235072/nintendo-reggie-fils-aime-retires-doug-bowser-president

Nintendo of America president Reggie Fils - Aimé is retiring - The Verge
https://www.theverge.com/2019/2/21/18235073/nintendo-america-president-reggie-fils-aime-retirement-doug-bowser

After graduating from Cornell University, Mr. Reginald Fissami got a job at Procter & Gamble , known as "P & G". After that, in Pizza Hut I took the position as Senior Director of Natinal Marketing. After that, he continued experiencing various companies, such as Guinness famous for beer, subsidiary of MTV of cable television channel, electronic arts and so on.

Mr. Fissami joined Nintendo as Vice President of Sales and Marketing in December 2003 and was in charge of sales and marketing of Nintendo in the US, Canada, Latin America. In 2006 he became president and COO of Nintendo of America. Mr. Fissamei is the first American to take office as President of Nintendo of America.

As in Japan, Mr. Satoshi Iwata delivered the information "directly!" At Nintendo Direct, Mr. Fissami proactively went to the front for a game event such as E3, when he was a vice president of sales and marketing, and got out to Nintendo It was appealing products of. For that reason, I am loved as "face of Nintendo" alongside Satoshi Iwata abroad, and that Fissami will appear on the stage, the game fans called "Revolution" of Wii development project name "Reggielution" There was.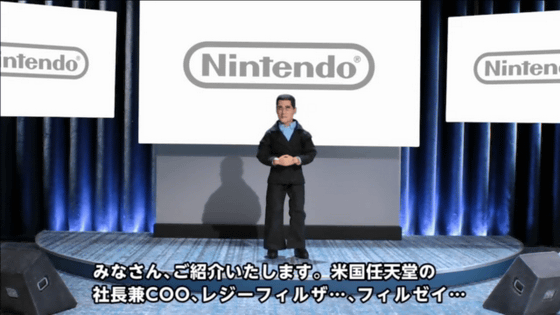 Also, Mr. Fissamei with a strong body shape was sometimes referred to as "Reggie Kong" by the popular character of Nintendo Donkey Kong. Mr. Iwata and Mr. Fissami, and Mr. Miyamoto Shigeru known as the creator of the "Mario" series and "Zelda" series are screeching at the booth of the Wii software " Donkey Kong Returns " exhibited at E3.

We'll miss you, Reggie. You brought smiles to millions of faces, including ours. I'll never forget that magical moment when you introduced Donkey Kong Country Returns at E3 for the first time. @Thetruebowser has some pretty big shoes to fill , but we know he'll do a great job! pic.twitter.com/KSp5PIiqXz

- Kremling Kampaigner (@BringBackKRool) February 21, 2019

In the release, "Fisamie grabs part of my mind and does not release it" "I am grateful for the incredibly talented people I have worked together. , I got a chance to represent a wonderful brand Nintendo, and I feel very grateful that it feels like being part of the world's most positive and lasting gamer community. " In addition, Mr. Fissami says "This is not" game over "for me, but" to level up "time with my wife, family, friends." Also, the official Twitter account of Nintendo of America has released a message movie from Mr. Fissami.

Nintendo fans, Reggie has a message for all of you. Please take a look. Pic.twitter.com/EAhaEl5oEJ

- Nintendo of America (@ NintendoAmerica) February 21, 2019

Mr. Fissamei's successor is decided by Mr. Doug Bowser who is the sales and marketing manager of Nintendo of America in 2015. In addition, since overseas "Booer" is the name of "Bosser" which is a boss character of the "Mario" series, many fans cheated that "Koppa finally becomes the top of Nintendo!"

They're ready for you in there, Doug. # Nintendo # bowser pic.twitter.com/MTtseBw 2 Bz

- Ian Kazimer (@ ActionKazimer) February 21, 2019