Attempts have been made to detect 'danger' by letting AI monitor student's email and SNS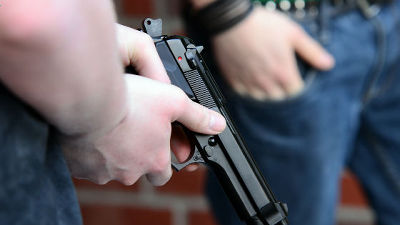 by Jabbacake

In the United States it is often reported that a school is shot and a dead comes out, but in order to eliminate such dangers and improve the safety of school, students' e-mails, tests, SNS etc. are converted into artificial intelligence (AI ), And attempts to detect signs such as bullying, depression, shoots and the like are made in various places.

Can artificial intelligence help boost your school's safety?
https://www.usatoday.com/story/tech/2019/02/13/preventing-next-parkland-artificial-intelligence-may-help/2801369002/

In February 2018, a fire shooting incident occurred in 17 high school in Florida state in the United States, but since that several months ago Bark of the startup who was doing a test pilot of an application that detects danger in 25 US schools in the United States , He said he found a warning sign of an explosion incident and a shooting incident. Later in August 2018 Bark gathered 9 million dollars (about 1 billion yen) for online service development to monitor children's text messages, e-mail, YouTube, social media and avoid danger Succeeded.

Applications were developed in cooperation with child psychologists, adolescents advisers, and law enforcement experts. Using machine learning, SNS and e-mail data and so on bullying on the Internet, depression, suicidal ideation, Identifying "potential threats" such as sex and sending warnings to parents and schools. As of February 2019, Bark provides paid apps for parents to monitor their children, but we use that profit to provide services to American schools for free.

The paid version of the application is $ 9 per month (about 1000 yen) per family, and 99 dollars (about 11 thousand yen) if it is annual. The free application is used in 1100 school districts at the time of article creation, and it is calculated that it covers 2.6 million children. Warnings are to be sent to the FBI in case of a serious incident such as abduction or shooting.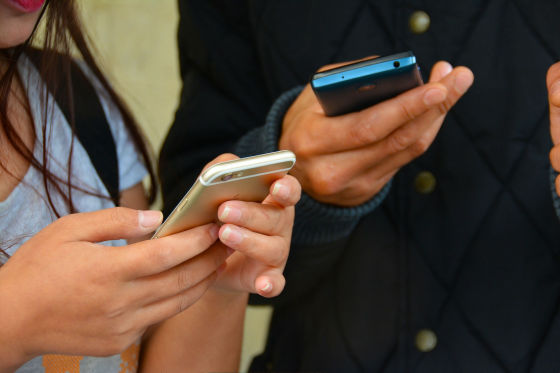 by terimakasih 0

According to Titania Jordan of Bark, since the application is being used at school on February 8, 2019, 35,000 to 55,000 alerts of "dirty words" are sent a day, but FBI It seems that there were 16 cases of serious cases where alerts are sent to one week from the launch of the application.

However, USA TODAY of the news media "Bark's app can not detect the criminal's behavior every time, false positives happen" "Although the school can monitor the student's account specified in advance, the students' preselected devices, We are pointing out that monitoring is not done if you do not use smartphones. "We point out that many children are more concerned with technology than parents and that they may use different accounts so that they are not known to their parents. .

Meanwhile, since 1998 Gaggle, which provides 'School Safety Enhancement Service', prevents many suicides in 1,400 school districts offering services and purchases firearms for children to hurt someone else We have said that it has prevented that. Gaggle, like Bark, is to contact a school or law enforcement agency when children purchase firearms.

However, Gaggle does not rely solely on machine learning but features that specialists conduct analysis after scanning texts and documents. If it is a mild sign, it seems that mails may be sent directly to students, not to school.

The research results that have been published so far have revealed words that are often used by people with "depression" illness, and Gaggle and Bark seem to adopt a system to detect such a tendency. Bag McCullough of Gaggle says the company 's algorithm is constantly updated, allowing children to detect signs of' despair 'including emoticons and misspellings from messages sent by children. Gaggle also monitors and warns about "the threat from outside the school district", and in the past, with regard to e-mails that outside humans sent to the girl "kill their parents if they do not send naked photos" It is said to have detected and solved the problem.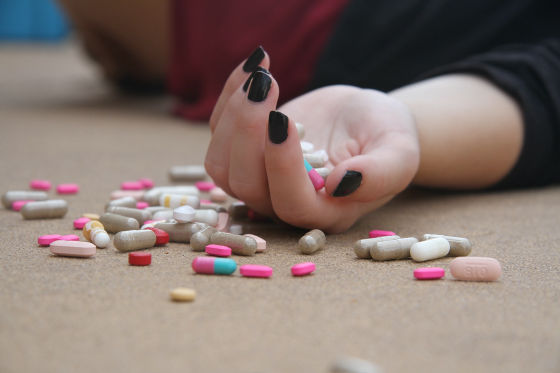 by HASTYWORDS

In the United States where shooting gun shots are frequently reported, services to raise the safety of schools like those mentioned above are being used, but of course there are problems of privacy here. It is not for the school to use such services to know "students' boyfriend, things about girlfriends", but the privacy of the students must be kept firm. Although it is said that the side providing the service is said to be "the worst service" from parents, in the present age where parents are concerned about schools as "safety" Demand for such services will likely continue to increase.
in Note, Posted by logq_fa