'Renault FT-17' over 800,000 yen and 'Four-class light armored car' over 500,000 appear in the one-fest, including figures of 'Girls & Panzer' characters such as Nishijuryu & Shimada Nagaremoto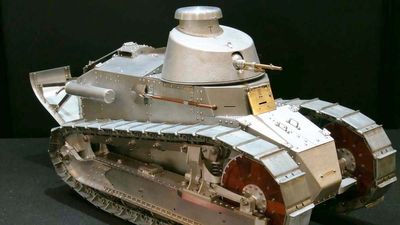 At
the venue of
Wonder Festival 2019 [Winter],
the '
94-type light armored car
' model with a price well over 500,000 yen and the '
Renault FT-17 light tank
' model exceeding 800,000 yen have appeared. Both are all-metal movable models, and it is a great achievement to stop involuntarily and to look carefully.
The first is the
1/6 94 light armored car (Dainichi empire)
. There is only all-metal and the car body is illuminated by the light and the turret is facing this.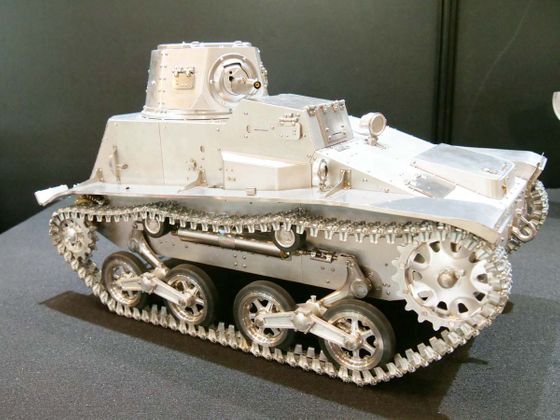 Rivet closure and the hatch for getting on and off are reproduced well ...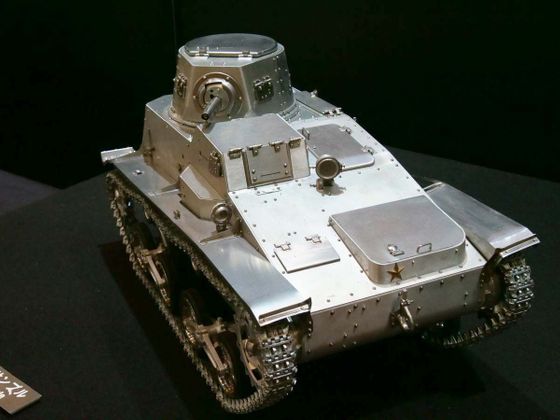 There is a large passenger door on the back.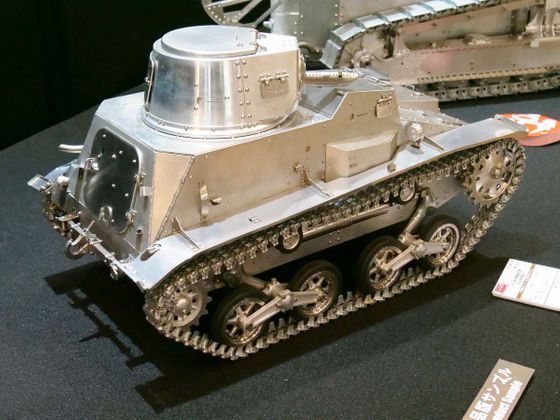 The tracks, wheels and turret pistol port were meticulously reproduced.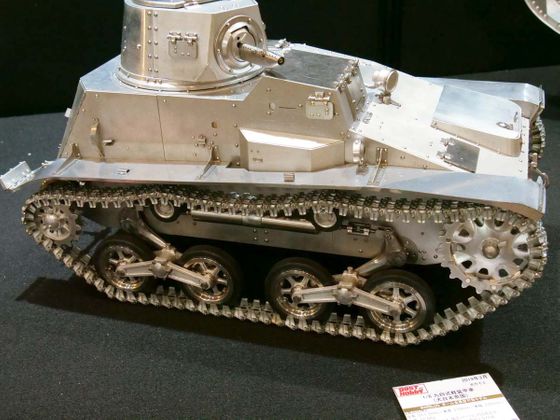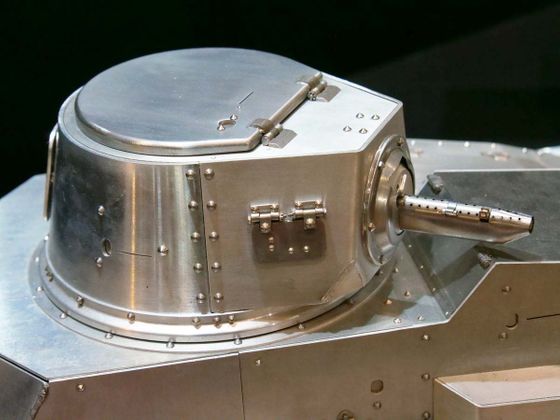 '1/6 Type 94 light armored car (Dainippon
Teikoku
)' is one of the '
all metal high-end replica tanks
' series that
Hobby Japan
imports and sells from
WARSLUG
. The total length is 513.3 mm, the height is 270 mm, the width is 270 mm, and the weight is 11.6 kg. There are 426 types of parts, 2250 or more processed parts, and 3570 total parts. The price is 570,000 yen (excluding tax) and is scheduled to be released in March 2019.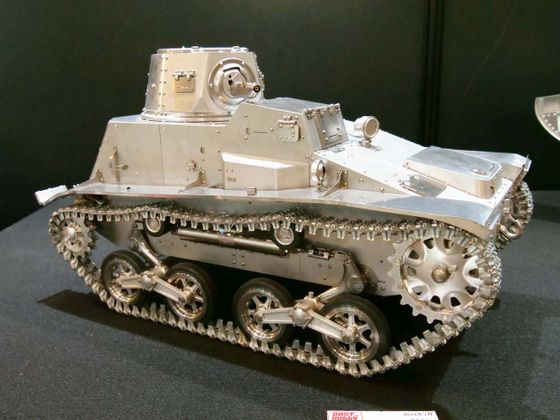 Then ' 1/6 Renault FT-17 (French Army) '. If you take a closer look, you can see that the turret shape, track height, and wheels are different from those of the Ninety-four light armored car.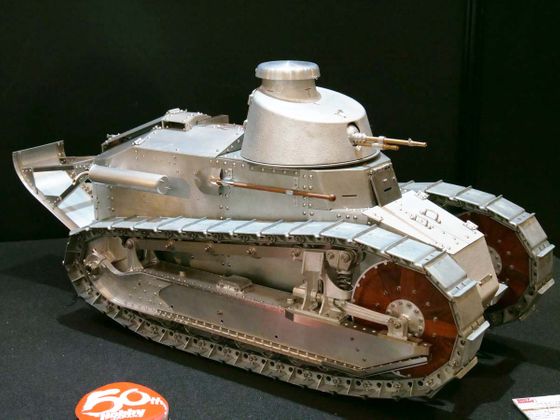 A wide track covers the guide wheel projecting forward ...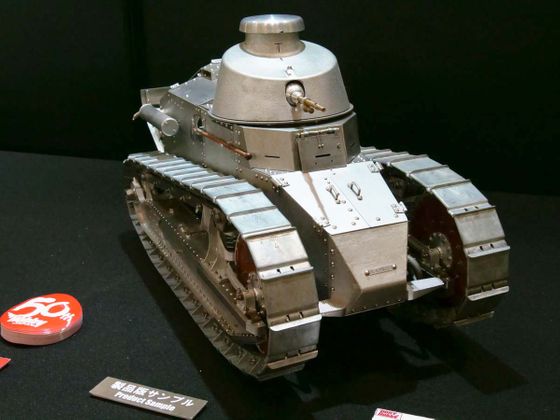 Extending to the rear
entrenchment
valid tail sled when more than a climb over or obstacles
(trenches)
is also characteristic.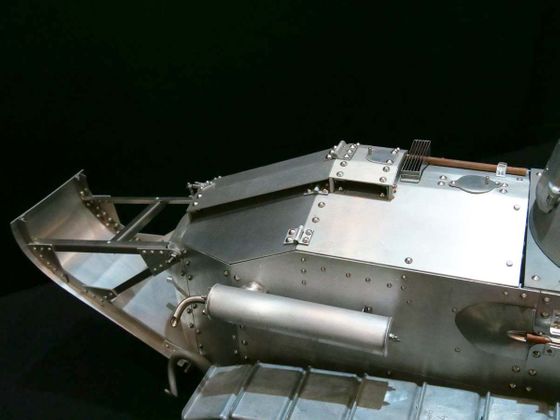 A miscellaneous box was fastened to the side of the car body.



The '1/6 Renault FT-17 (French Army)' is also a work of an all-metal high-end replica tank, with a total length of 830 mm, a height of 350 mm, and a width of 290 mm. The weight is almost doubled with 21.7 kg. There are more than 338 types of parts, more than 1570 points for processed parts, and 4780 points for all parts, and the processing time is more than 800 hours. The price is 830,000 yen (excluding tax), and sales start in November 2018.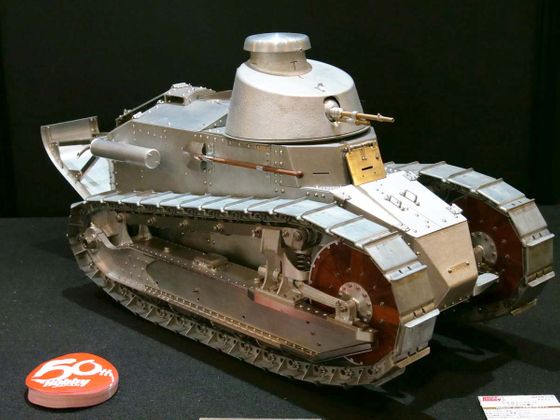 In addition, a number of character figures of the anime '
Girls & Panzer
' series in which high school girls fight in tanks are also discovered.
At the Q's Q
booth, figures from
Clara of
Pravda High School
and
Erika Hemi of the
Kuromori Mine Girls Academy
were displayed.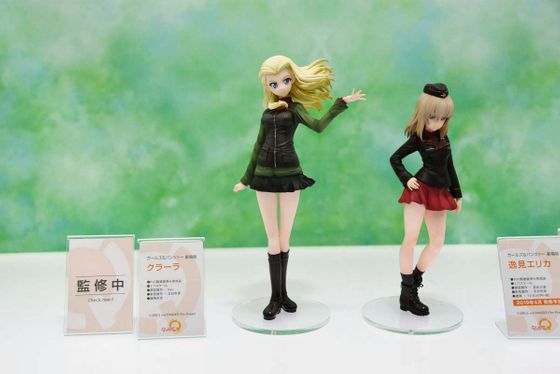 One-seventh scale ' Klara ' pays hair by hand and is full of elegance somewhere.
Noin for
prototyping,
Akira
Itsukaichi for
coloring production.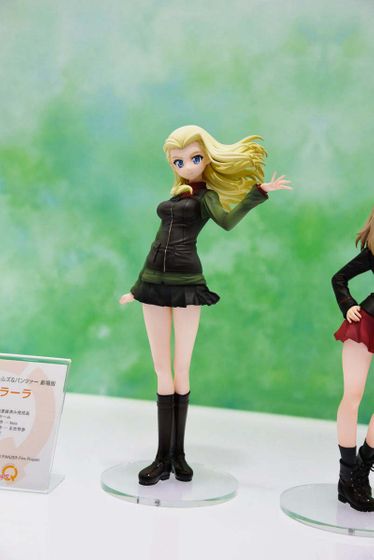 The strong look of the will is impressive. The price was undecided at the time of article creation.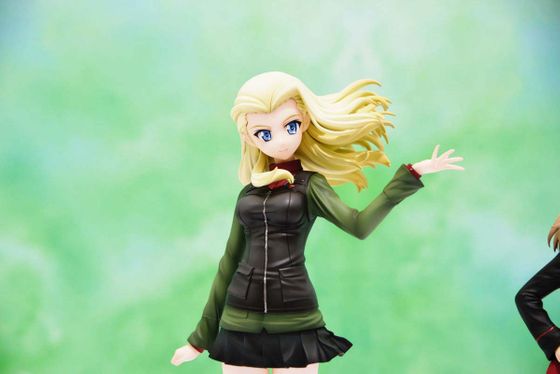 Russian students at Pravda High School, Clara, will appear for the first time from 'Girls und Panzer'! It is an appearance in Dekomass suddenly by skipping the prototype stage!

pic.twitter.com/p5RRCw1SBn — Q's Q (@quesq_info) February 10, 2019


Similarly, the 1/7 scale 'Hemimi Erika' puts a hand on the waist and brings out a provocative look.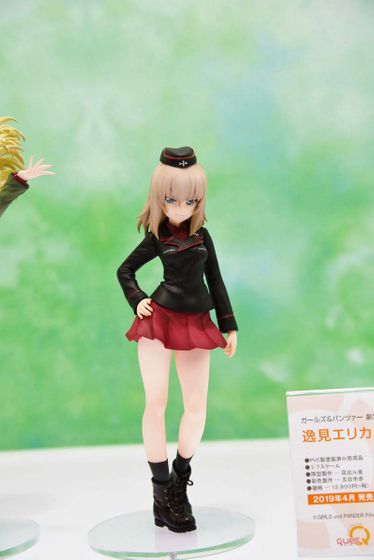 I felt that Erica's character was embedded in this expression and gesture. Mr.
Mejiro Reiji for
prototyping, and
Akira
Itsukaichi for coloring. The price is 13,800 yen (excluding tax) and is scheduled to be released in April 2019.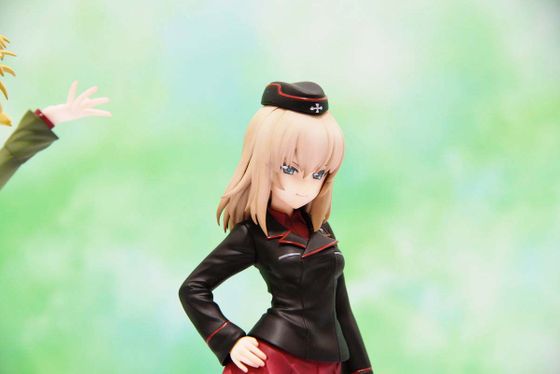 The Hobby Japan booth, appeared in the movie version
university selection team
captain,
Airi Shimada Kotobuki
'Ari Shimada Kotobuki Boko pajamas Ver.'
Achromatic color prototype had been exhibited. The prototype is Mr.
Patton
. At the time of writing the article is under supervision.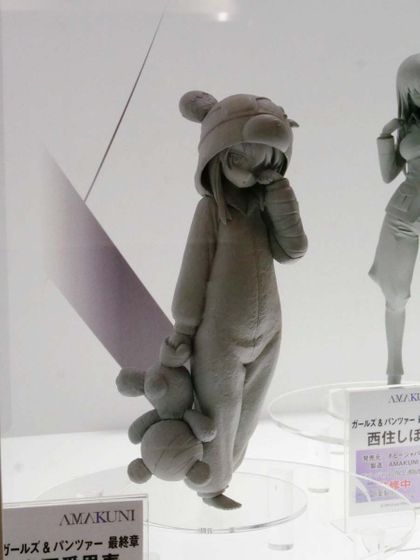 It looks like Airiju who wears a sleepy look not only wears Boko's hood but also has a bandage on the sleeves.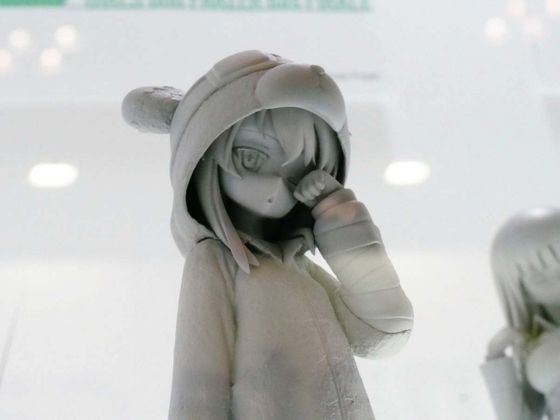 If you look closely, the food Boko has a pretty ribbon attached ...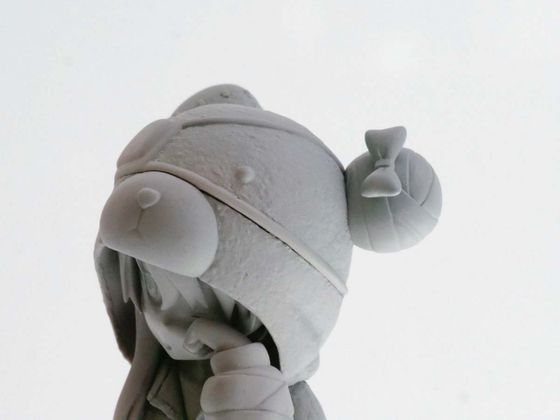 Boko's stuffed toy was held on the left.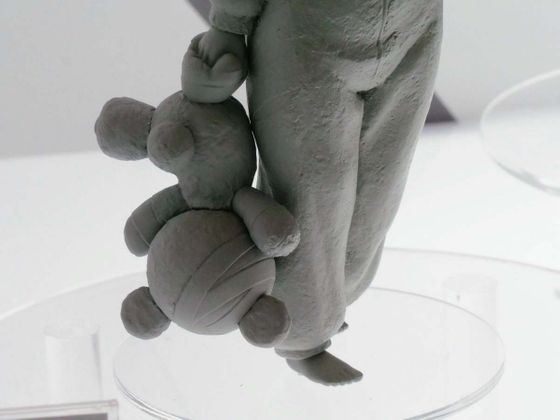 Subsequently, the figure of
Shiho
Nishizumi, a former member of the tank road Nishijuryu, was also on display.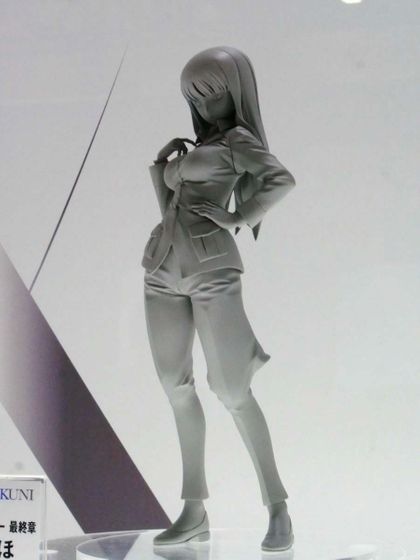 Mr. Roin made a prototype of ' Shiho Nishizumi '. As usual, she has a tough look and the suit looks good.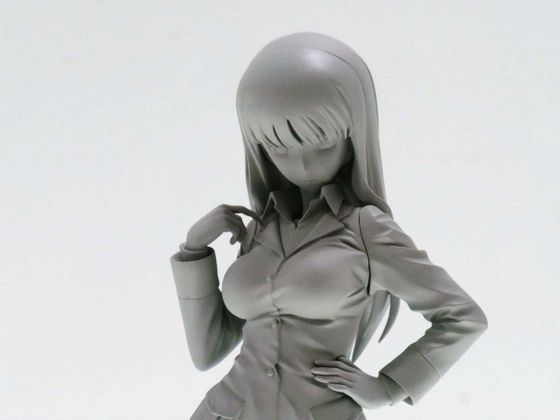 The slightly short pantsuit and wrinkles of the clothes are a polite finish.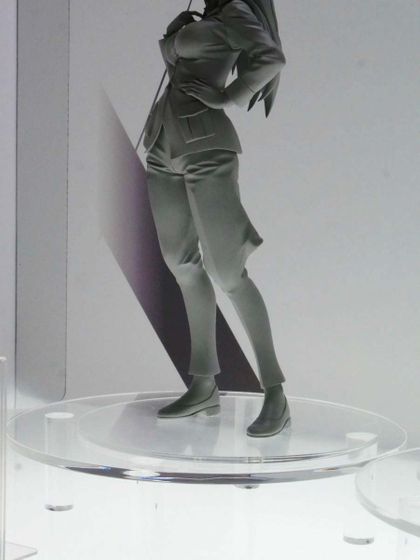 Next to it were also figures of
Chiyo
Shimada Ikemoto,
Chiyo
Shimada, the mother of Airisou.
Chiyo Shimada,
who has been working on prototyping, is the same as Shiho.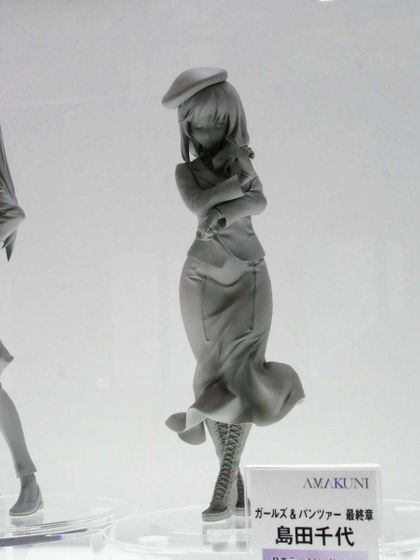 Holding a fan on your right hand, it looks like your expression is full of confidence.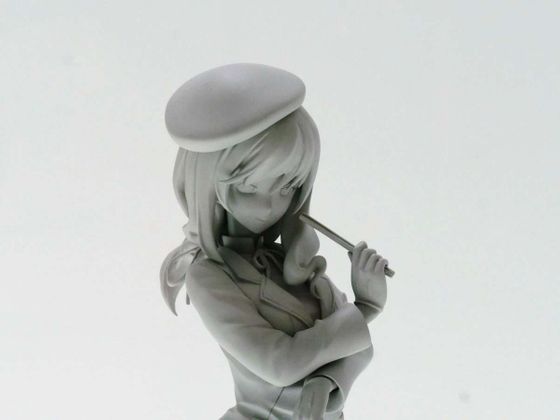 Beautiful waist lines, crossed feet, soft skirts and braided boots were also beautifully created.

【One festival】
At the Hobby Japan booth, Boko Pajama Ver. Arishima Shimada and Shiho Nishizumi / Chiyo Shimada original are on display! #garupan # wf2019w pic.twitter.com/sAj1t2YBGw

— 'Girls und Panzer' Official Account (@garupan) February 10, 2019