Google will advance measures to disable ad blocking function to hide advertisements on the web by Chrome etc.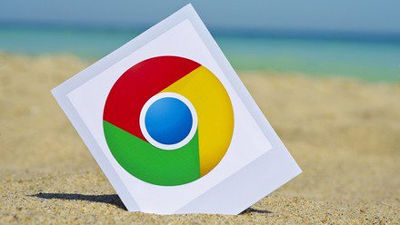 Speaking of Google as a search engine, web browser, a company developing a mobile OS like Android, it is also the world's largest web advertising company using Google AdSense and Google ads (formerly Google AdWords ). Although it seems to be a large company and there seems to be various revenue sources, 90% of revenue actually is said to be web advertisement still, but Google Chrome which is a self-developed web browser hides annoying advertisement "Advertisement Block function "is proceeding with plans to invalidate it.

Wow, fancy that. Web ad giant Google to block ad-blockers in Chrome. For safety, apparently • The Register
https://www.theregister.co.uk/2019/01/22/google_chrome_browser_ad_content_block_change/

Many of the services on the Internet have advertisements displayed on the page as income sources, so ad blocking functions like Adblock Plus which erases ads from the page are troublesome for many Internet companies It has become a seed. The battle of users who use the ad blocking function and the media side wanting to secure revenue by displaying advertisements are frequently outbreaks, and in 2015, "Block users who are using ad blocking function The appearance of a news site "became a hot topic, but as of 2019 the number of such" sites blocking users using the ad blocking function "has steadily increased.

A news site emerges to block users of advertisement removal function and a battle broke out with a development company - GIGAZINE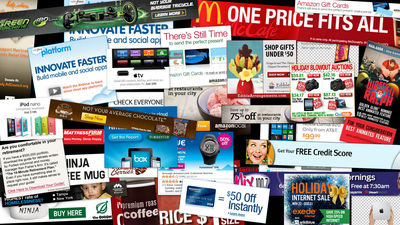 Meanwhile, like many Internet-related companies, Google, which is a source of web advertising, is an open-source project " Chromium ", which is the base of Google Chrome and will be adopted by Microsoft Edge, Including the "blocking specific content" features, including the plan to block the plan.

Google is version 3 , the latest version of the manifest that lists available resources and features as Chromium's extension, and we have launched measures to eliminate some of the ad blocking features. It is stated in manifest version 3 that the webRequest API is replaced with a new " declarativeNetRequest API ", so it seems that the function of blocking some contents like the ad blocking function can not be used. By taking a policy of removing Chromium's ad blocking function, extensions etc. that provide third party ad blocking functions will be greatly affected, but Adblock Plus will be able to block other ad blocking features and It is said that it is not affected so much as compared.

Developer Raymond Hill, who develops ad blocking features like uBlock Origin and uMatrix , said in a Chromium community on January 22, 2019, "A highly restricted API with proposed manifest version 3 provides content blockers If it becomes the only way to do it, I can no longer offer uBlock Origin and uMatrix that I have developed for a long time ", leaving a negative comment on Chromium's policy change.

896897 - Extensions: Implement Manifest V3 - chromium - Monorail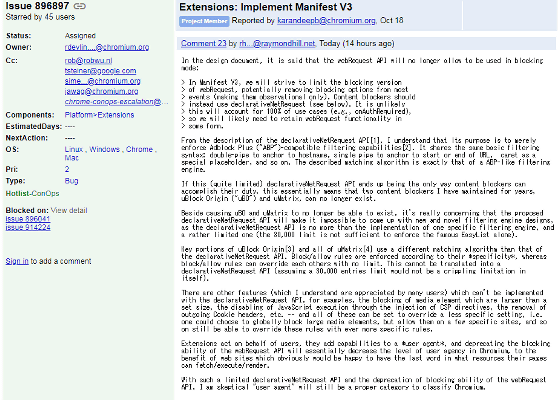 Google said about manifest version 3, "Users should be able to better control their extensions, users should be able to decide what information is available for extensions and be able to control their privileges" The movement to eliminate the ad blocking function is strictly necessary to improve the security · privacy performance as the browser.

Although Google says that the introduction of the declarativeNetRequest API improves the privacy of users, the term "privacy" here refers to the privacy defined by third party extension developers, rather than the privacy defined by Google, The Register pointed out that the media. Furthermore, if Google is a problem relating to content blockers as being more trustworthy than third-party developers, content blockers become a problem for Google and advertisers who own an ecosystem for delivering web advertisements If you say that you can modify it, the user warns that third parties may allow you to filter the network.

The introduction of the declarativeNetRequest API proposed in manifest version 3 reduces the effectiveness of content blockers and ad blocking functions, but it does not preclude all ad blocking functions. The basic filtering mechanisms supported by Adblock Plus are available. Regarding this, The Register says, "Google and other Internet ad networks apparently pay a fee to Adblock Plus to whitelist online advertisements.Therefore, this plugin got a special benefit, Other services are being treated seriously. "

"Adblock Plus" to block ads began selling ads - GIGAZINE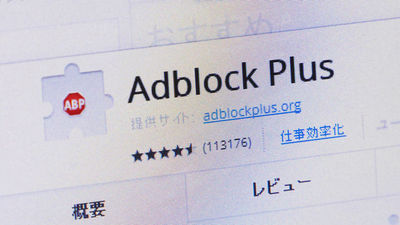 Chromium's manifest version 3 is still in the proposal stage and a full-scale introduction is still ahead, but already some developers say "Google is an excuse for giving priority to the interests of advertising business rather than the interests of browser users We use the word privacy as "to point out."

In addition, when The Register requested comment from Google, a spokesperson said, "These changes are in the design process." "The situation may change, if it is available, share the update I heard that you got a reply saying "I will do it."