Pictures of just eggs gained 36 million 'Like'! It was a big epidemic, what the hell happened?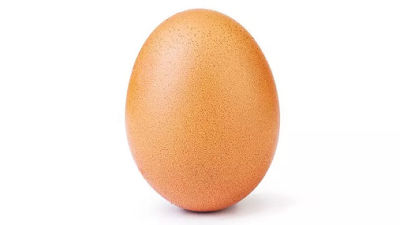 In Japan, Mr. Yuzaki Maezawa posted a million yen senryu tweet on January 5, 2019, it became a topic that it updated Twitter Japan record, but there are no features on Instagram and merit as well An image of a likely egg will be rewritten in the past record "It's a good number!" And it is a topic.

Egg picture beats Kylie Jenner as most-liked Instagram post of all time - The Verge
https://www.theverge.com/2019/1/14/18181806/instagram-most-liked-post-egg-kylie-jenner

It was posted on Instagram on January 5, 2019. "Let's create a world record by pushing on Instagram's postings.The current world record is from Kylie Jenner (18 million times!) The content is written by the account world_record_egg . Please note that this account has only one post.


And as of the article creation, actually posting has gotten "Like"! More than 36 million times.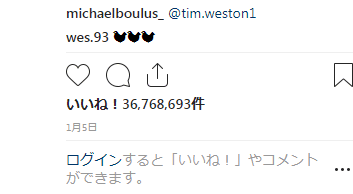 "Egg Gang", the owner of this account, said that he was able to really establish a world record in just a few days, "This is crazy, this is our era of living," while supporting a follower He said he expressed his appreciation to him.

And Kylie Jenner responded to the above post. The following movie was made public with the contents "Kylie when seeing the account of egg of world record". The movie has been played over 24 million times at the time of article creation.

View this post on Instagram

A simple post or jokes post has a tremendous number of views and likes! Recording the number of times, sometimes happens in SNS. In the past, images of bag containing onion made to go beyond the popularity of trump president were retweeted 140,000 times, accounts got 630,000 followers.

If This Account What That Is Simply Half An Onion In A Ziploc Bag Ended Up With More Followers Than AttorealDonaldTrump ? Pic.Twitter.Com/D28lODPZLO

- Half An Onion (@ HalfOnionInABag) January 20, 2017

The Atlantic of overseas media is approaching the phenomenon that the follower increases with "posting the same image everyday", and from this point also the uniqueness of SNS account such as Instagram is glimpse.

The Teens Who Post the Same Thing Every Day on Instagram - The Atlantic
https://www.theatlantic.com/technology/archive/2018/10/teens-who-post-same-thing-every-day-instagram/572155/