What are the sports circumstances of Tibet, where monks and nomads crazy about basketball and form a professional team?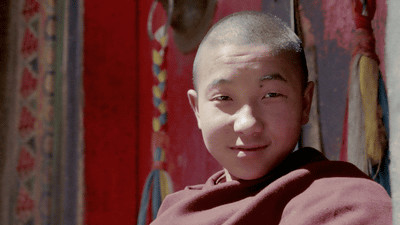 by Woody Wood

A basketball devised in the United States at the end of the 19th century is a popular sport all over the world, sometimes being able to play anywhere with a coat and a ball. The Atlantic reports that basketball is loved as an important entertainment among nomads and priests living in the eastern Amdo region of the Tibetan Plateau at an altitude of 3200 m.

Basketball in Tibet: A Sport's Unlikely Ascent - The Atlantic
https://www.theatlantic.com/magazine/archive/2019/01/tibet-basketball/576421/

According to the record, in 1935, the Central Tibetan Government Gandhpotan sent a national team to the basketball national convention held in Shanghai, China more than 4000 km away. However, at that time, there were only horses, yaks and mules to go from Tibet to Shanghai. As a result, it took several months to move the players, and it seems that we could not arrive in Shanghai by the end of the competition.

Nomads lived in Tibet since at least the 17th century, living in tents made of yaks and sheepskin throughout the year, lived in pastoralists and migrant workers. According to Nomad People Dugya Bum, the young pastoralists had already played basketball often as a few entertainment around the 1960s. Homemade basketball made of bladder and skins of slaughtered animals did not have enough elasticity to dribbling, but it seemed enough to play during the winter when work decreased.

Austrian climber Mr. Heinrich Haller reveals that Tibetans were playing basketball in a movie-made book "Seven Years in Tibet". The Atlantic analyzes that basketball seems to be preferred over football which requires a wide and gentle field in Tibetan terrain with undulating and rocky terrain.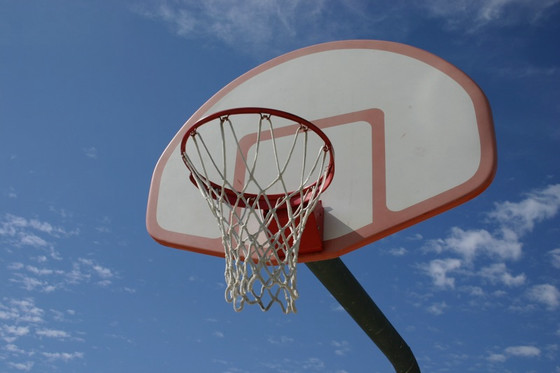 by Phillip Winn

In 1951, the People's Liberation Army of China advanced to Central Tibet and armed force control. Basketball National Convention by the People's Liberation Army soldiers Potala Palace seems to have been carried out in front of the plaza. Dongak Tenzing, a soldier of the Tibetan army at that time, said, "Tibetan townspeople, government officials, palace officials, Chinese soldiers, aristocrats and priests were gathering in the plaza.The food and drink shops are not serviced basketball court The basketball game hosted by the Chinese was clean and regulated, "the game's score was displayed on the blackboard," I remember the situation at that time. "



by Pedro Szekely

In the latter half of the 1990s, TV became popular, and various information got to reach home quickly. At the same time, basketball has become a popular entertainment for Tibetan priests. Alex McKay, a Tibetan culturalist who studies sports history, analyzes that the macho image of the American basketball star is rooted in warrior culture and there is something that attracts eastern Tibetans.


by Gili Chupak

In 2015, Mr. Wiilard Johnson was invited as a local basketball manufacturer Nohlha's professional basketball team coach and went from the United States to the Litoma village of Eastern Tibet. Mr. Johnson served as an assistant coach for the Men's Basketball Team at Massachusetts Institute of Technology while being a professional basketball player, and was teaching basketball around the world. The following movie shows that Johnson is actually coaching Nohlha's basketball team.

Tibetan Nomads, an American Coach, and Basketball - YouTube


Tibetan monks and nomads who are pro-professional say that they had practiced basketball by themselves, and he never got correctly practiced correctly until Johnson got a coach. "Using basketball to connect totally different parts of the world is a truly wonderful cultural experience," Johnson said.