'Black Thunder Thunder Style Thick Noodle Soy Sauce Taste' that produced the taste of Japanese with chocolate x shuoyu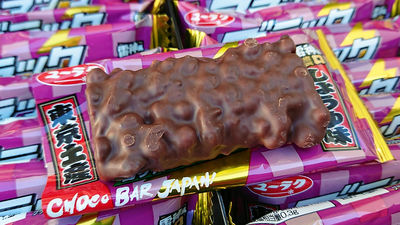 "Black Thunder Souvenir Shop" of Yuraku Confection has opened on Friday, January 11, 2019, in the "Tokyo Okashi Land" located in the basement of Tokyo Station. As a limited-time shop, we can only purchase Hokkaido and Okinawa limited items now in Tokyo, and we also went to buy because there is also a limited new product " Black Thunder Thunder Style Sensui Soy Sauce ".

We started souvenirs Limited items gathered to Tokyo Okashi Land! ! !
http://blackthunder-girichoco.com/

Arrived at "Freshly opened" Black Thunder Souvenir Shop "



This shop's limited edition "Black Thunder Thunder Gale Kawaguchi Soy Sauce Flavor" (18 pieces, tax included, 1080 yen) is stacked in the center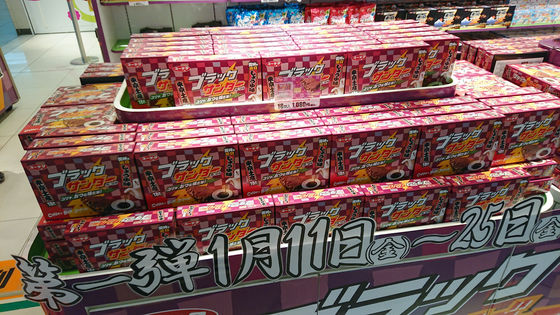 This is Black Thunder of "Tokyo Souvenir", "Tokyo Black Thunder" (15 pieces, 540 yen including tax).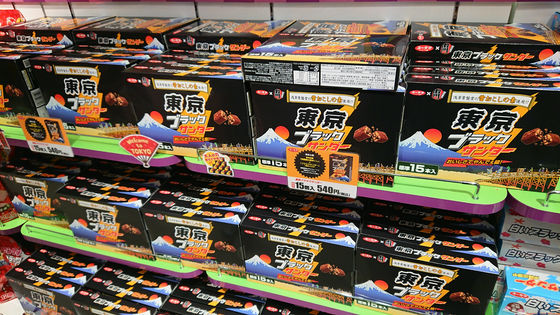 In addition, in this shop, "Hokkaido limited items" Pink Black Thunder "and" White Black Thunder "......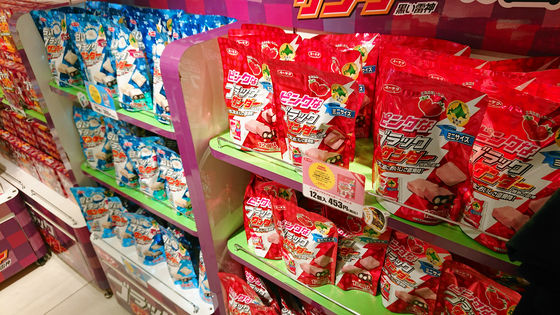 Okinawa limited "White Black Thunder Okinawa business trip" can be purchased.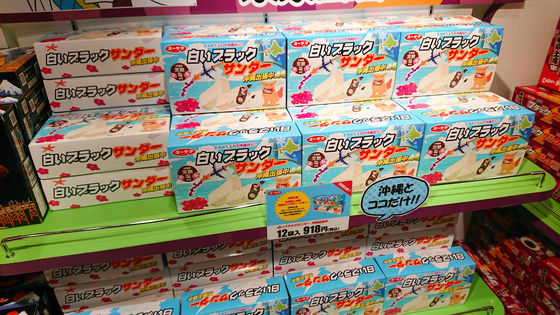 In addition, original goods such as Black Thunder's masking tape, clear file, T shirt etc. are sold.



Dodeca on the chest of a black shirt Printed "Black Thunder" logo mark.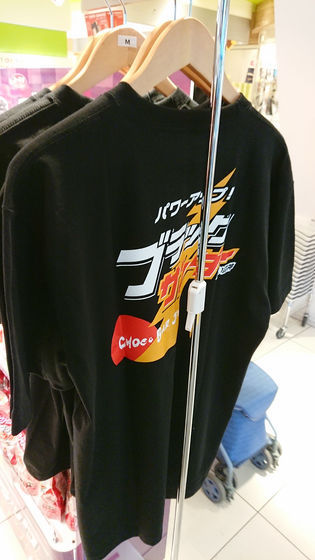 "Black Thunder Thunder Style Thick Noodle Soy Sauce Taste" is a purple design of a checkered pattern.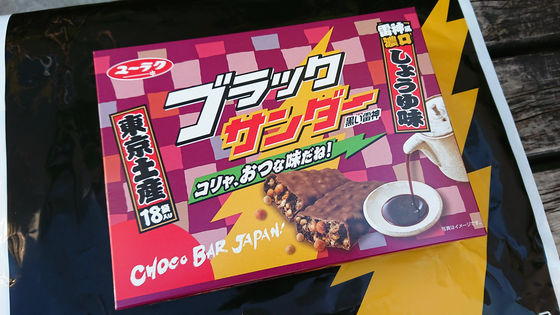 Semi-chocolate, hail, cocoa cookies, etc. are used.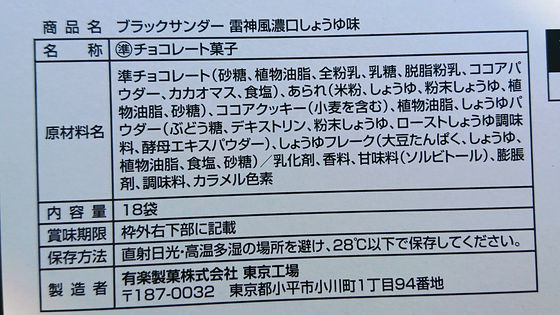 When opening the box, the individual packaging was the same design as the box.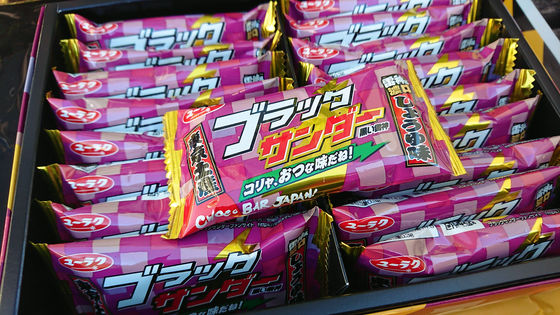 "Tokyo Black Thunder" is a black base design that seems to be black sander, "Deliciousness is fine". Is it an image that Edo is delicious enough to become a fine day out? I am using Asakusa Tokiwado 's "Thunder Oshin noodle".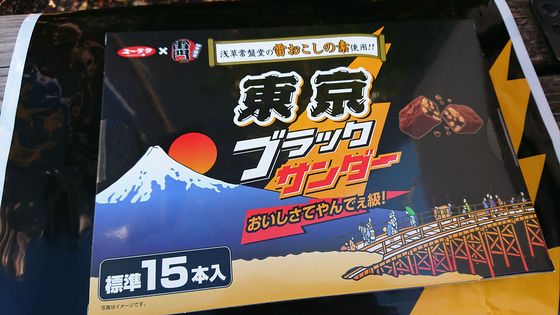 Here the proportion of hail is slightly less.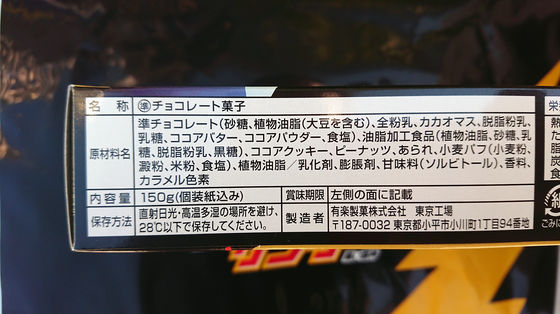 Package where Mt. Fuji and Asahi stand out next to Thunder.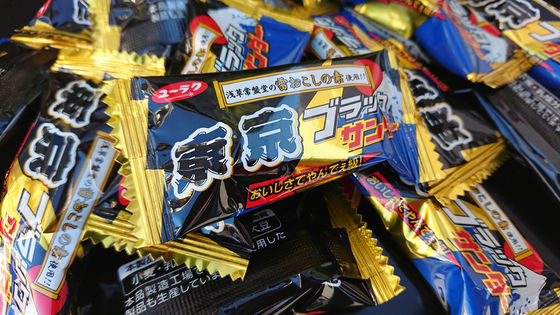 Looking at the two, it looks like this.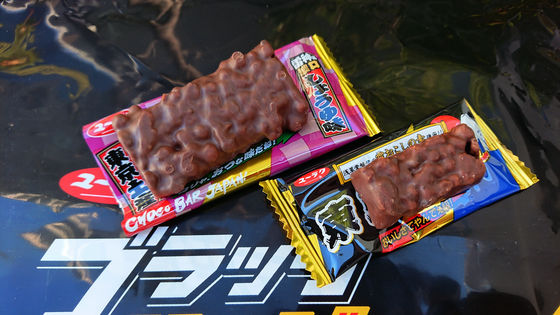 "Black Thunder Thunder Valley Thicken Soy Sauce Flavor" thinks that the sweetness of chocolate is not coming in the mouth quite a bit and is a bitter black sander, and the fragrant flavor of soy sauce comes out of the nose, so that "??" I am surprised. From there, it seems as if you put crunchy and soy sauce flavors and bitter chocolate into your mouth at the same time. Although the texture made crispy and crunchy is certainly "black sander", the taste is innovative, with no part reminiscent of normal black sander.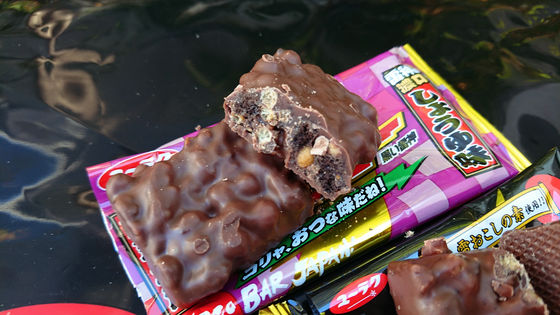 Meanwhile, "Tokyo black sander" was characteristic of the raw texture of the thundering element that seems to be harder than the normal black sander, as it is, with the sweetness of chocolate intact.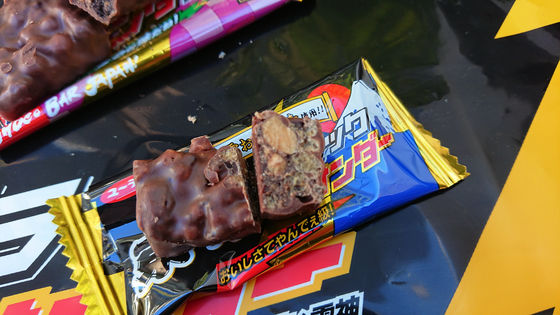 In addition, the souvenir shop was expanded to "January 25, 2018 (Fri)" at the first shop opening ". From Saturday, January 26, it will be the second store opening.