Google's 'Santa Tracker' 2018 edition appears to follow Santa's whereabouts, 25 pieces of content including free games are also being released


An annual Google special site " Google Santa Tracker " which tracks where Santa Claus is in real time and can play games related to Christmas is now available. The total number of contents is 25, and new games released at the beginning of 2018 have also appeared.

Live from the North Pole: what's new at Santa's Village
https://www.blog.google/products/maps/live-north-pole-whats-new-santas-village/

Google Santa Tracker
https://santatracker.google.com/village.html

Santa Tracker's website looks something like this. The top page is the state of "Santa village" ... ...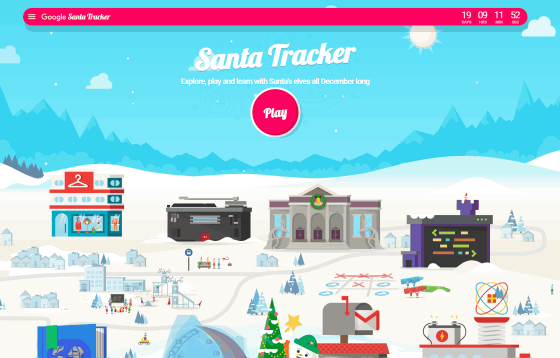 Click on the building to access games and movies.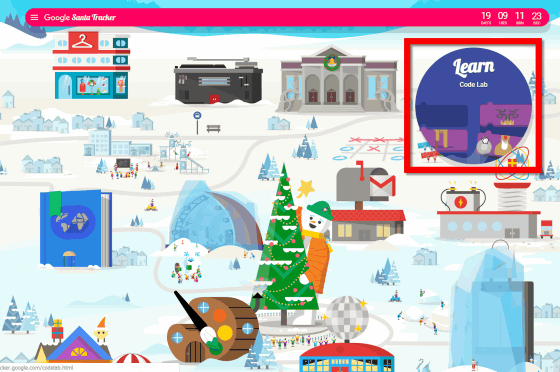 Santa Tracker is 15 years old this year, so many familiar games are released every year. As a new new game in 2018, a "fairy maker" that can dress up elf as assistant of Santa Claus was made public. The following is the "Fairy Maker" screen, you can change the appearance and background of the elves from the menu at the bottom of the screen.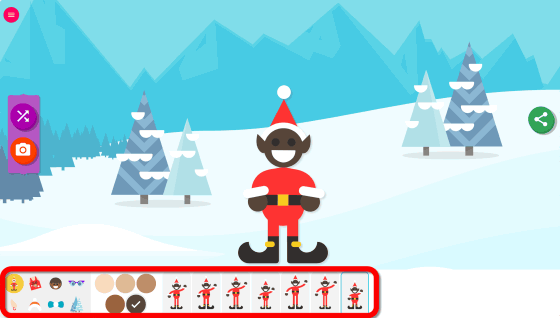 By pressing the camera icon → Download icon, it is possible to save the image of the wind taken with the smartphone.



When you want another game, as soon as you press the menu icon on the upper left of the screen ... ...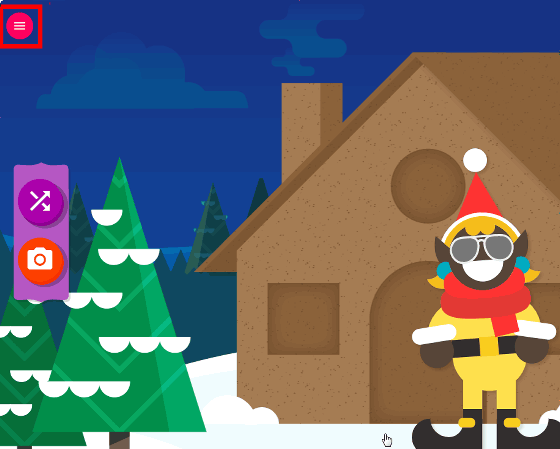 Click "Santa's Village" to return to the home screen. There is a button of "Track Santa" that can track the current location of Santa Claus under "Santa's Village", but this will be available from December 24th, so it was locked at the time of article creation.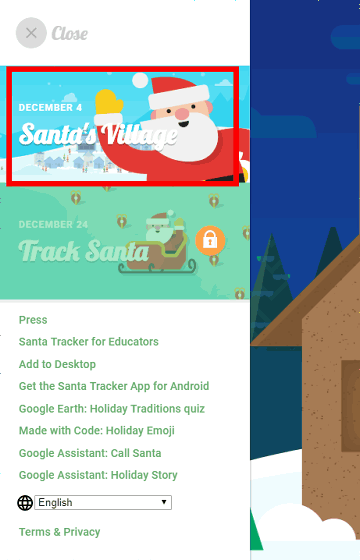 Furthermore, "Fairy gift wrapping" like a sound gauge that pushes the arrow keys according to the timing ... ...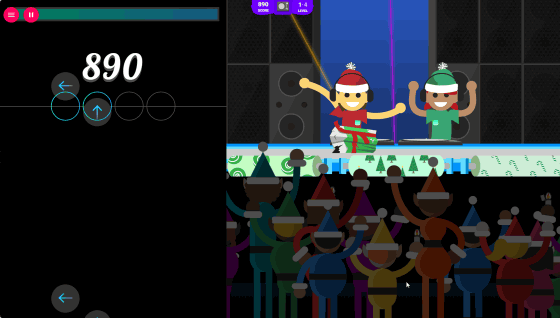 Some content will translate the words of the holiday season into the language of each country.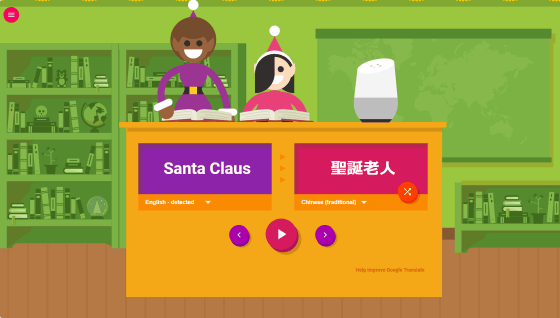 You can choose the language you like.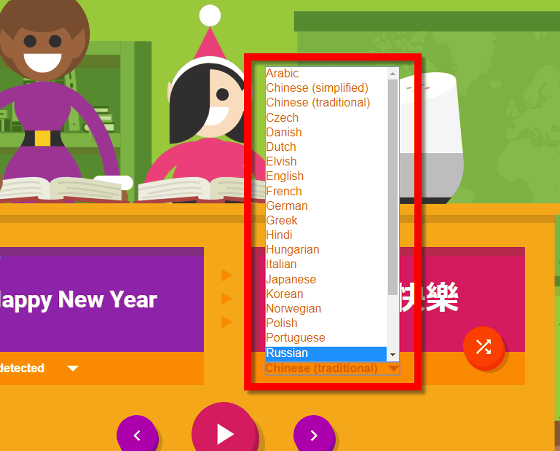 Also, there are several games where you can learn coding, "Code Lab" was to decide the path of the fairy by combining command cards. Explanation by words is the minimum, so you will proceed with the game while exploring yourself.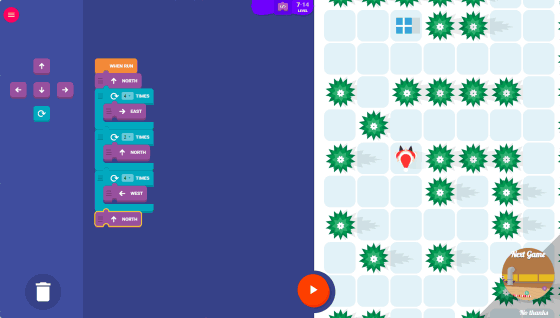 In addition to this, there was also a game that uses the code to draw snow crystals.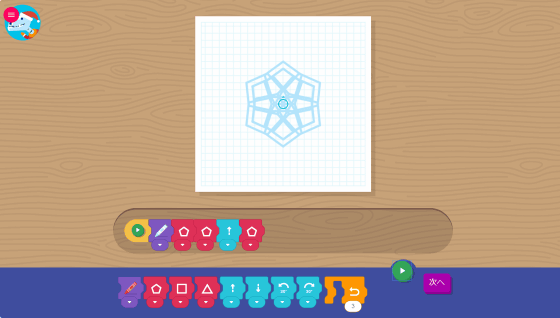 In addition to playing, there is also "learning" content. In "Christmas tradition" ......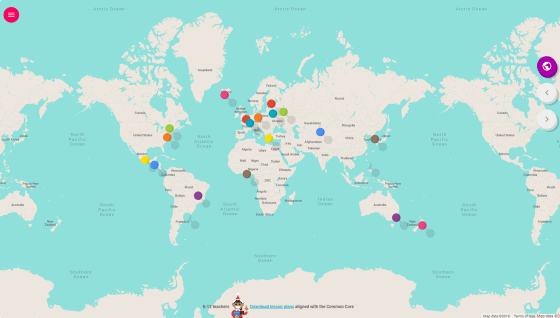 It is possible to know the customs of Christmas in each country ...... However, since the default is English, it is GBP. In such a case, press the menu icon on the upper left of the screen ... ...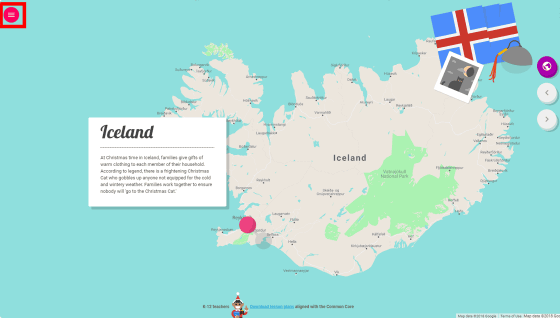 Set the language to Japanese.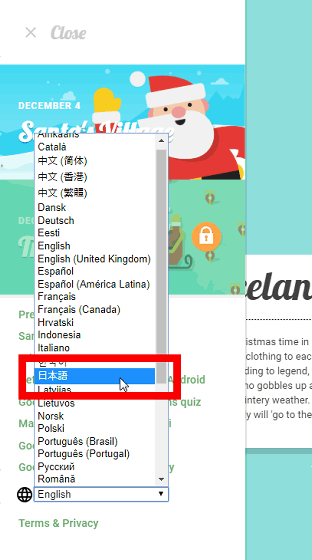 Then the entire website became Japanese specification.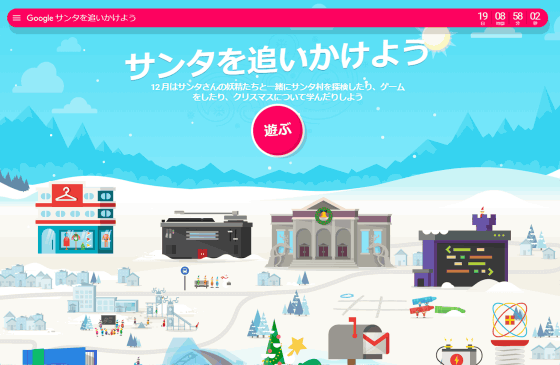 Even Christmas tradition, you can read customs in Japanese.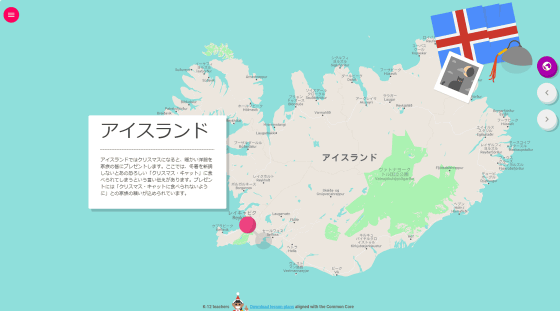 Besides this, animation which followed Santa Claus one day is also released.

Santa Tracker: A Day at the Museum - YouTube


"Santa's canvas" of painting content does not just draw a picture, it has a dynamic function of letting snow fall, besides being able to change the background with one click, the pen is neon, It is highly functional that you can make Christmas card if you save it as it is.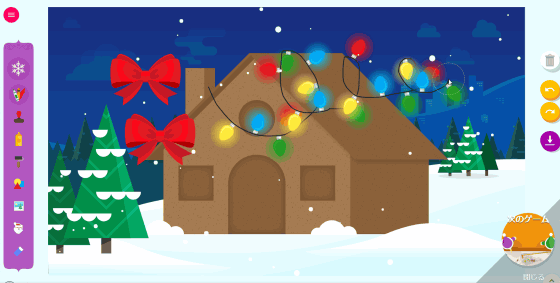 There are plenty of kinds of game contents, things such as installing conveyors and springs and carrying gifts well ... ...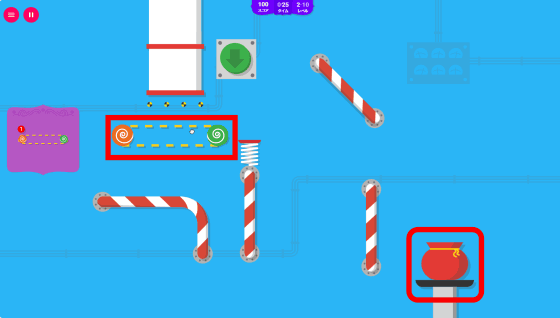 It is to catch a falling gift.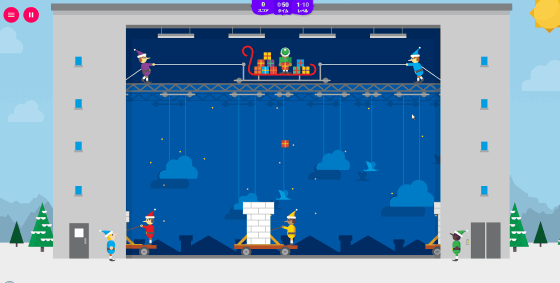 There was also a Mario - like game that jumped reindeer and get a gift in the air.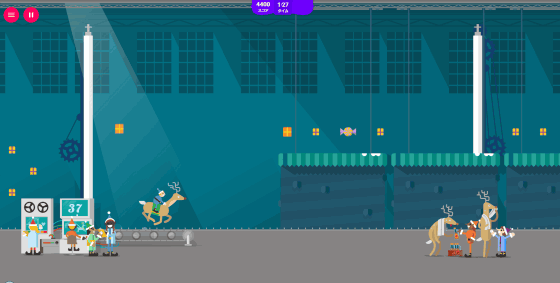 At the time of article creation, 25 contents were published in total, and code and games that both children and adults can enjoy are very serious as they do.

From December 24, 2018, you can track Santa Claus on Google Maps using Santa Tracker's "Track Santa" feature. Besides this, from December 23, the answer will come back to Google Assistant even if asking "Tell the story of a holiday" or "Where is Santa?" And Android application and iOS application of Gboard seems to be holiday specifications.