[Dango] Microsoft co-founder Paul Allen died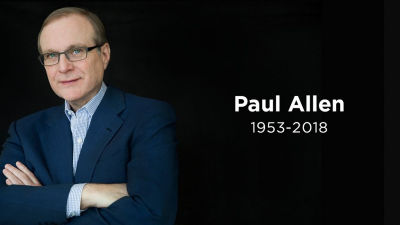 Mr. Paul Allen, who has launched that Microsoft with Bill Gates and has been active as an investor to influence technology, science and sports, and various fields, on local time at Monday, October 15, 2018 died. I was 65 years old.

Paul Allen, co-founder of Microsoft, dead at 65 - CNN
https://edition.cnn.com/2018/10/15/tech/paul-allen-dead/index.html

Mr. Allen's investment company Vulcan has issued a statement to inform Mr. Allen's death for the first time. According to the statement, Mr. Allen seems to have died of complications two weeks after being treated with non-Hodgkin's lymphoma which is a kind of malignant lymphoma. Allen's sister Jodie Allen said, "My brother was an amazing person at every level, he was a beloved brother, an uncle, and a wonderful friend," he said in a statement It is.

It is with deep sadness that we announce the death of @ PaulGAllen , our founder and shown technologist, philanthropist, community builder, conservationist, musician and supporter of the arts. All of us who worked with Paul feel in inexpressible loss today.. Https: / /t.co/OMLZ7ivvSD pic.twitter.com/Bfa8kK6Q8e

- Vulcan Inc. (@ VulcanInc) 15th October 2018

In addition, Mr. Allen 's official Twitter account reported that non - Hodgkin' s lymphoma had recurred on October 1, 2018. However, this tweet says "I began treatment, the doctors are optimistic, I am seeing good results" and it was initially thought that the course of treatment was good I understand.

I've begun treatment & my doctors are optimistic that I will see a good result. Appreciate the support I've received & count on it as I fight this challenge. Https://t.co/ZolxS8lni5

- Paul Allen (@ PaulGAllen) October 1, 2018

Gates, co-founder of Microsoft, said, "I am frustrated that my oldest best friend Paul Allen died, Paul was a real partner and a close friend.Personal computing is He would have never existed without him, "he gave a word to honor Mr Allen's achievement.

Mr. Allen was born in Seattle, Washington, USA in 1953 and met Gates at Lakeside middle school and high school, a prestigious local school. The following article describes an amazing episode that the two minded each other from the common point of computer love, and often hacked school computers.

Bill Gates confesses that he hacked school PCs for encountering girls students - GIGAZINE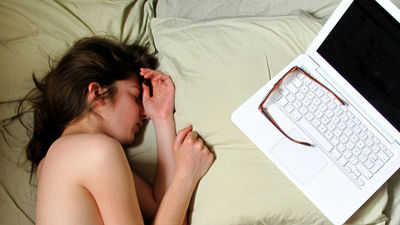 After graduating from high school, Mr Allen, who went to Washington State University, graduated two years later and started to work as a programmer. However, in 1975 I persuaded Mr. Gates who was enrolled at Harvard University at that time and founded Microsoft. Two people establishing Microsoft Shadow has the appearance of the world's first individual computer " Altair 8800 ", which episode can be read in the following article.

The history of program language BASIC, 50 years since its birth, and its spirit - GIGAZINE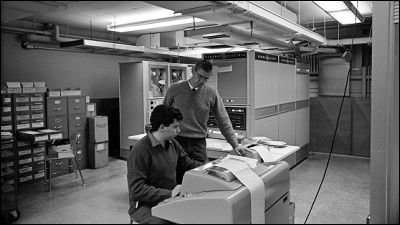 Many people were deprived of this machine, including Bill Gates and Paul Allen who later launched Microsoft. Gates found a possibility of porting BASIC to the Altiar 8800 and contacted MITS and succeeded in selling the BASIC package for Altair 8800 which was not yet completed yet. It took us eight weeks to complete the product actually, two people set up "Micro-Soft" (then hyphens), and we decided to walk the way to Microsoft later.

Allen who has been active as an entrepreneur and investor even after leaving Microsoft in 1983. It is also known as the owner of Seattle Seahawks of NFL, Portland Trail Blazers of NBA, Seattle Sounders FC of MLS, has made a great contribution to local Seattle.

Mr. Allen plays a tremendous contribution not only in business and sports but also in academic aspects. In 2017, the exploration team led by Mr. Allen was operated by the US Army during the Second World War, and the heavy cruiser " Indianapolis ", which was sunk by the former Japanese army off the Philippines in 1945, was placed at the bottom of the sea at a depth of 5500 meters I discovered sinking and became a big topic.

Paul Allen and colleagues discovered the heavy cruiser "Indianapolis" sunk after secretly transporting parts of the atomic bomb in the deep sea - GIGAZINE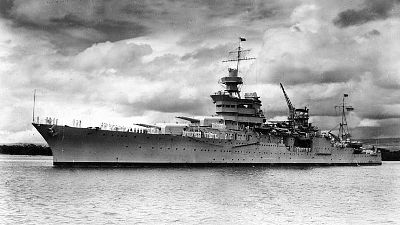 In addition, Mr. Allen is also known to be a music enthusiast, and it is well-known that he began playing the guitar by listening to Jimi Hendrix 's "A You Experience." In 1995, the Washington Post reported that Mr. Allen lent his power to the legal struggle that Hendricks 'relatives had done to regain Jimi Hendrix' s rights to the songs. In addition, we have collected 100 million dollars (about 11 billion yen) for the development of local Seattle music and pop culture, and we are constructing a pop culture museum.

MoPOP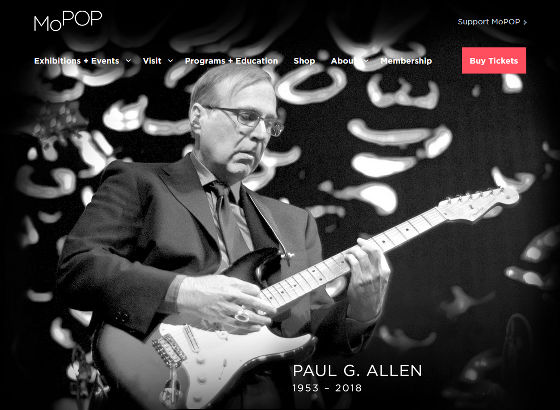 Mr. Allen's death already has spread throughout the world, and many famous people leave words that mourn Mr. Allen.

Microsoft's Satya Nadera CEO, on Microsoft's official Twitter account, "Paul Allen's contribution to Microsoft and the IT industry, and thus the entire community, was essential, his quiet as a Microsoft co-founder In a permanent way, magical products, experiences, and groups have been created, and the world has changed a lot, I have learned a lot from him and his intellectual curiosity, Curiosity and the desire for high standards continue to influence me and all of Microsoft's employees, our heart is with Paul's family and everyone who loves him. "

Statement from Microsoft CEO Satya Nadella on the passing of Paul Allen: pic.twitter.com/1iLDLenLKz

- Microsoft (@ Microsoftsoft) 15th October 2018

Apple's CEO Tim Cook said, "Our industry has lost the pioneer and the world has lost its strength and we are deeply grateful to Paul's friends and family and all of Microsoft's people." And tweets.

We send our deepest condolences to Paul's friends, the Allen family and everyone at Microsoft.

- Tim Cook (@ tim_cook) October 15, 2018

Adam Silver, fifth generation commissioner of NBA, said, "Paul Allen was the ultimate trail blazers (fans of Portland Trail Blazers)". Also, Roger Goodard, NFL's commissioner, said, "Allen made constant efforts with doctors to find a new way to create safe games and protect players from unnecessary risks "It reveals that he was involved not only as a team owner but also measures to protect players.

Wikipedia, "Allen has donated $ 2 billion (about 220 billion yen) throughout his lifetime towards the development of science, technology, education, wildlife protection, arts and community service.He has also donated human brain function We are also setting up a laboratory to devote ourselves to understanding, "he posted a tweet that praised Mr. Allen's past achievements.

He also launched an institute dedicated to understanding the human brain functions. Https://t.co/sEac 42 b 4 s M

- Wikipedia (@ Wikipedia) October 15, 2018

Richard Branson, founder of the Virgin Group , said, "It is a very sad thing to hear about the death of Paul Allen, a person who has accomplished many things, but he is also a pioneer of commercial space travel. We shared a belief that space exploration will be a new way to improve life on the planet, "Tweet said.

We are improving other people's things he was a pioneer of commercial space. We shared the belief that by exploring space in new ways we can improve life on Earth. All our thoughts are with his loved ones .

- Richard Branson (@ richardbranson) 15th October 2018

Mr. Mark Cueban, a businessman, says, "Sleeping sleepy pole, you are a wonderful person and I'm lonely to be unable to meet you."

Rock Paul. You are a good man and will be missed. Rock and Roll Heaven just got a lot better https://t.co/bOSmF5Dcqi

- Mark Cuban (@ mcuban) 15th October 2018
in Note, Posted by logu_ii