New iPhone support dual SIM, iPad type-C, Apple Watch ECG support etc. Apple leakage information summary

A famous Taiwanese analyst, Minchi Kuo (Mr. Guo Ming), who is famous for leaking information with high probability about Apple covers Apple hardware such as iPhone, iPad, Apple Watch, MacBook, AirPods, etc. just before Apple's recital We announced new information to.

Kuo: iPad Pro switching to USB-C, cheaper MacBook with Touch ID, Apple Watch gaining ECG, more | 9to5Mac
https://9to5mac.com/2018/09/10/kuo-iphone-6-1-ipad-pro-usb-c-macbook-touch-id-apple-watch-ecg/

Kuo: USB-C on 2018 iPad Pro, Touch ID on 2018 MacBook, EKG and Ceramic Backs on All Apple Watch Series 4 Models, More - Mac Rumors
https://www.macrumors.com/2018/09/10/kuo-september-2018-predictions/

Mr. Kuo has an information source in the supply chain and constantly attracts attention as a secretive Apple leak information news source so as to anticipate Apple's new products and new functions from the information with a high probability, It is a presence. Just like that, Mr. Quo reports new information on Apple's hardware products to customers as a report just before the Apple recital.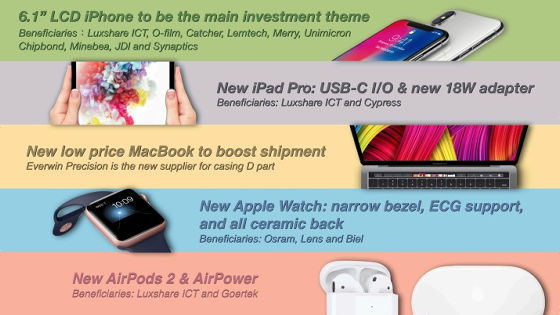 ◆ iPad
Mr. Quo predicts that the new iPad Pro will change the interface from the Lightning terminal to the USB Type - C terminal. It is said that 18 W type charger comes with aim to increase the charging speed of the tablet equipped with a large capacity battery.

In addition, the new iPad Pro is planning to support the face authentication function "Face ID" adopted by iPhone X.

◆ Apple Watch
The fourth generation Apple Watch said that the bezel becomes narrower and all models become ceramic cases. All models will be updated to a robust enclosure that has 4 times the strength of the stainless steel case.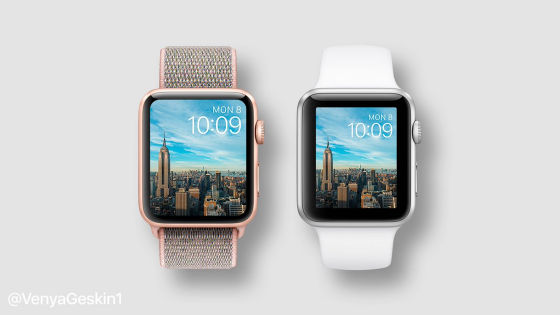 Also, Mr. Kuo expects that measurement of "electrocardiogram (ECG)" is supported as a new function for healthcare. Osram is in charge of ECG parts supply.

◆ MacBook
A low-priced MacBook that does not have a Touch Bar appeared and it will replace the 12-inch MacBook. And Mr. Kuo is watching that low price MacBook will be equipped with Touch ID.

◆ AirPods
Mr. Kuo predicts that a new model of the complete wireless earphone "AirPods 2" will be announced. However, Mr. Kuo does not clarify support of voice operation with the phrase "Hey, Siri" and whether special cases that can be charged are sold separately.

◆ iPhone
First of all, Mr. Ku who issued the information "There are 3 models of the new iPhone ", among the iPhones announced in September, 2018, the model equipped with a 6.1-inch liquid crystal display is "from September 2018 to early October It is expected to be released ". Although it is a 6.1-inch model that has been reported as a significant delay in release date due to delay in production, although it is a small amount, it may be released promptly from the announcement.

In addition, the name of the 6.1-inch LCD iPhone is confused with the leak information "iPhone 9", "iPhone XC", "iPhone Xr", but Mr. Quo does not mention the name.



· Extra 1
Information that the new iPhone will be dual SIM support for China is issued.

Dual SIM iPhones confirmed by China Telecom and China Mobile - GSMArena.com news
https://www.gsmarena.com/china_telecom_and_china_mobile_confirm_dual_sim_iphones_are_on_the_way - news -33178.php

An image that strongly guesses iPhone 's dual SIM support on China Mobile' s leading mobile communications giant has been posted.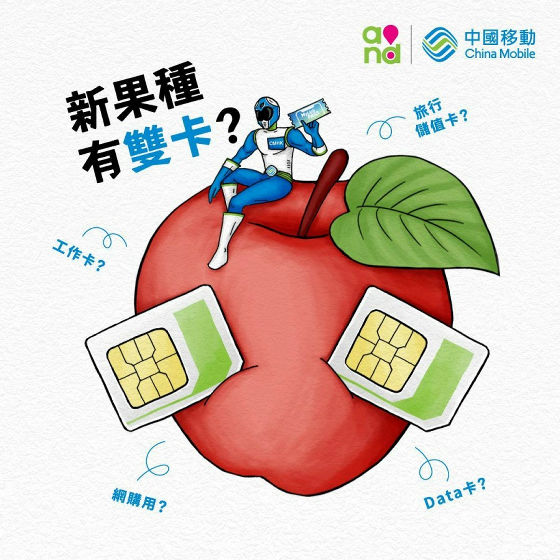 Rival China Telecom posted images of terminals equipped with a dual SIM slot along with the letters of "new iPhone" straight, which is more blatant.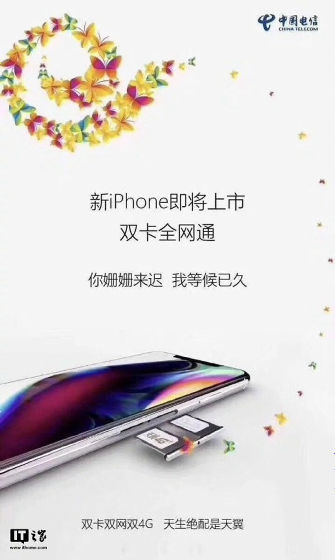 As for the dual SIM conversion of the iPhone, there was information before, but both are said to be "for the Chinese market", it is unknown whether iPhone supports dual SIM as a global version.

· Extra 2
From the Italian logistics schedule, information on "New iPhone release date is September 21, 2018" is also raised.

Ecco la data di lancio dei nuovi iPhone XS / 9 - ESCLUSIVA - iPhone Italia
https://www.iphoneitalia.com/678015/data-lancio-iphone-xs-9

Apple related information site According to iPhone Italia, it was reported on September 21, 2018 that the shipping agent is planning to accept a large number of goods by in - house e - mail of the shipping company contracting delivery of Apple products in Italy. From here, I anticipate that the new iPhone will be on sale on September 14, 2018, on September 21. In addition, it seems that it is scheduled to transport large quantities of goods on September 25, 26 and 27.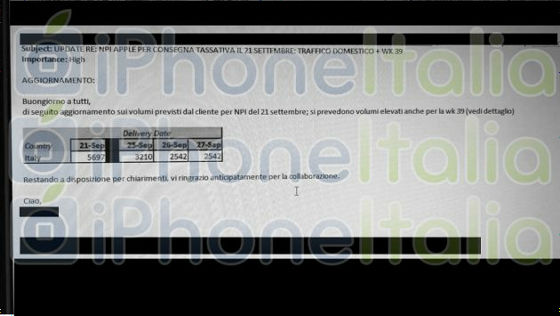 · Extra 3
The Apple recital held at 2:00 am on September 13, 2018 in Japan time is decided to be broadcast live on Twitte.

Let's see #AppleEvent live. Japan time on September 13th at 2 am from Twitter. If you push the bottom ️, we will let you know before the event starts. pic.twitter.com/RpWr2ac6fc

- Apple (@ Apple) September 10, 2018