We refuted against saying that Google operates presidential cards 'manipulating search results and hiding good news'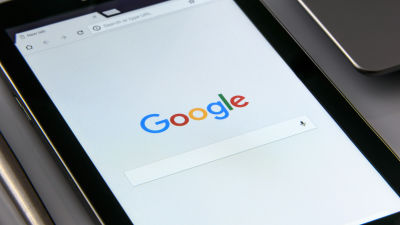 by PhotoMIX Ltd.

President Cardamus said on Twitter "Google's search results are showing only fake news" and "I am hiding good news" and gained a lot of attention. In response, Google announces the statement "There is absolutely no ranking of search results to manipulate political opinions."

Google responds to Trump claims it suppresses voices of conservatives - Business Insider
https://www.businessinsider.com/google-responds-to-trump-claim-suppressing-conservative-voices-2018-8

President Trump Accuses Google of Political Bias in Search Results | Digital Trends
https://www.digitaltrends.com/computing/president-trump-accuses-google-of-political-bias/

Google responds to Trump: Denies favoring ideologies in search results | TheHill
http://thehill.com/policy/technology/403950-google-responds-to-trump-denies-favoring-ideologies-in-search-results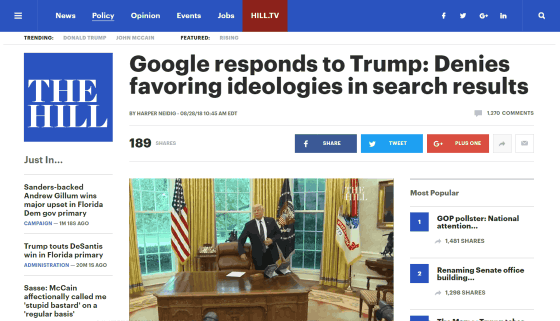 As of August 28, 2018, President Cardamomu said, "Google search results for" trump news "show only fake news, that is, fraud is being done, so all news and stories are bad It's only content, CNN's fake news is a remarkable example, Republicans, conservatives, and fair media are being shut out.

Feed CNN is prominent. Republican / news is BAD. Fake CNN is prominent. Republican / Conservative & Fair Media is shut out. Illegal? 96% of ....

- Donald J. Trump (@ real Donald Trump) August 28, 2018

Furthermore, following the above tweet, "96% of" tramp news "is due to left-wing media and it is very dangerous, Google suppresses conservative voices and hides information and good news They control what we can see and what we can not see.This is a serious condition that should be managed somehow!

.... results on "Trump News" are from National Left-Wing Media, very dangerous. Google & others are suppressing voices of Conservatives and hiding information and news that is. They are controlling what we can & can not see. a very serious situation-will be addressed!

- Donald J. Trump (@ real Donald Trump) August 28, 2018

In response, Google announced a statement that "there is no bias on search results for any political ideology." "Our goal when a user enters a word into the Google search bar is that in just a few seconds the user can definitely receive the results related to the search word." "Google search is set for the political agenda It is not biased against any political ideology. "" We are improving our algorithm hundreds of times every year to allow users to display high quality search results. "We intermittently We have improved Google search and never rank search results to manipulate political opinions. "

The basis of President Cardinal's assertion lies in the investigation content released by "Right Media" PJ Media ". Reporter Paula Bolyard repeatedly searched for the word "Trump" using a different computer and reported that bias was seen in 100 first search results. In the article "I did not see any right-wing site on the first page of search results".

96 Percent of Google Search Results for 'Trump' News Are from Liberal Media Outlets | Trending
https://pjmedia.com/trending/google-search-results-show-pervasive-anti-trump-anti-conservative-bias/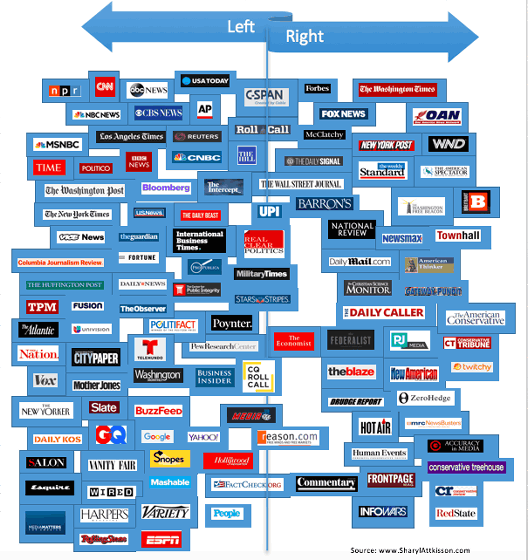 Mr. Larry Kudrow, who is the chairman of the National Economic Council of the Trump regime, responded to the reporters' questions about this subject, "I am conducting an investigation."