The fact that a book written by a woman is sold at half the price of a book of men is revealed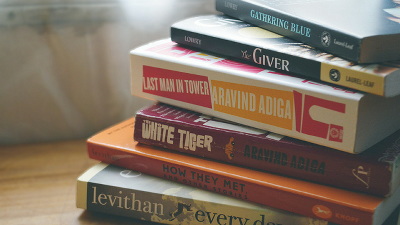 Bykim sanchez

According to the result of analyzing books ranging from 2 million titles, the book that the name of the female is included in the name of the author is 45% lower in price than the book of men, and it is clear that the price is sold at about half the price It is becoming.

Comparing gender discrimination and inequality in indie and traditional publishing
http://journals.plos.org/plosone/article?id=10.1371/journal.pone.0195298

Books by women priced 45% lower, study finds | Books | The Guardian
https://www.theguardian.com/books/2018/may/01/books-by-women-priced-45-lower-study-finds

This reality was revealed by Dana Bess Weinberg, a sociologist at New York City University Queens, and a research team of mathematician Adam Kapner. Mr. Weinberg revealed that the world of publication is dominated by men in terms of both authors and critics and that bias is occurringGuardian article in October 2017He said he decided to carry out the survey this time because he was interested in it. About this survey Mr. Weinberg said, "In our research, we are investigating three points," separation of gender in the genre of books "" difference in value by genre "" difference in genre " I will.

The team analyzed 2 million titles of books published in North America between 2002 and 2012. In doing so, we categorized the gender of the author using the database in which the names of men and women were recorded, and gathered information on prices, genres, and publications.

The result turned out to be the fact that "Books by women's authors are 45% lower on average than books by men". Although it is not obvious that she is a woman, it is also made clear that the price of a book by a woman and a wonderful author was 9% lower than that of a man's book.

Furthermore, it is clarified that differences exist among gender in genres as well. A woman occupies a majority in a genre such as a romance work, and this bias is also one of the reasons that the average price differs for men and women. In the science field, etc., the tendency that men account for the majority of genres that are set at high unit prices, and that women are more frequent in romance systems that tend to have lower prices is also a factor that lowers the average unit price of books by women.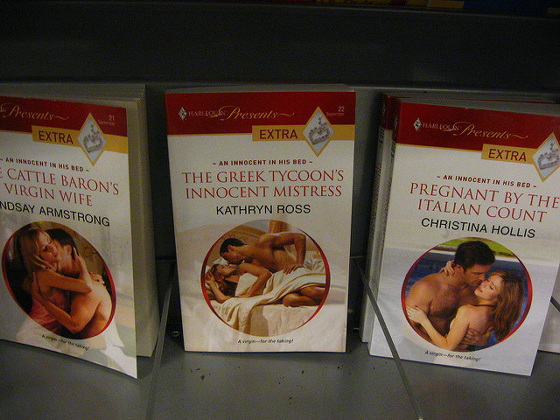 Bycrwr

Despite the factors of genre bias, there are still many parts that are not clear about why book prices differ greatly between male and female so far. Mr. Weinberg said that one of the causes is a disparity between gender that exists in society, "We thought that we can explain the difference between gender by considering the difference between the first two It was a mistake.The difference was obvious also in the third point "difference in genre." Considering now that there is income disparity between society in general and society generally, this It may be that the difference was not surprising, "suggesting that there is not a mere genre difference but a difference in gender between prices in the framework of a larger society.

In addition to books from major traditional publishers, the research team is also investigating the price of books by individual publication. From the results, it is clear that in the world of individual publication the price difference between gender is shrinking by 7%. Mr. Weinberg said, "If there is no publisher intervention, the difference between gender is lessened, but there is still a trend of the same pattern," the reason is existing in the old publisher I point out the existence of gender discriminatory concepts.

Regarding this result, female writers say, "It is disappointing, but it is not surprising." "There is a fact that women are socially required to be compatible with men, as opposed to publisher agents There seems to be a hesitation that there is a hesitation towards pushing to seek more and more "and the view that there is still a male dominant mindset in the old publishing industry in particular It is shown.
in Note, Posted by darkhorse_log