IBM has released a new open source font "IBM Plex" available for free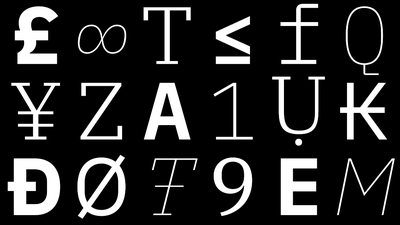 A company that provides a variety of computer related services, the original font set "IBM Plex"On GitHub for free. As of March 2018 version 1.0.1 is distributed, IBM Plex is a set of four typefaces and eight types of weights, licenses areSIL Open Font License Version 1.1, It is available not only for individual but also for commercial use.

Introduction | IBM Plex
https://www.ibm.com/plex/

Plex - Google Fonts
https://fonts.google.com/featured/Plex

Release v1.0.1 · IBM / plex · GitHub
https://github.com/IBM/plex/releases/tag/v1.0.1

First, I will access the distribution page of GitHub. The font format isTrueTypeWhenOpenType, Such as WOFF and EOTWeb fontSince it is prepared, click on the format you like and download and save the ZIP file. Download OpenType this time.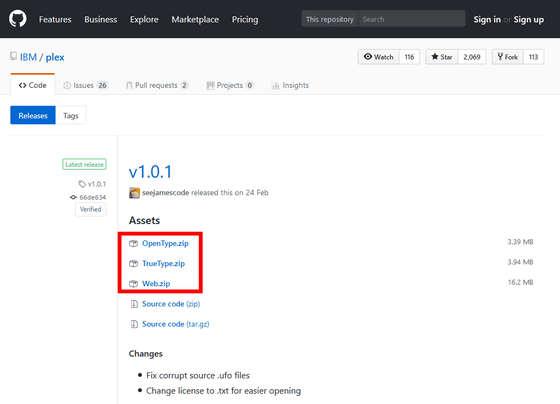 The downloaded folder that decompressed OpenType.zip is the following image. There are four kinds of fonts including 'IBM Plex Mono', 'IBM Plex Sans', 'IBM Plex Sans Condensed' and 'IBM Plex Serif'. Let's open a folder called "IBM-Plex-Mono" as an example.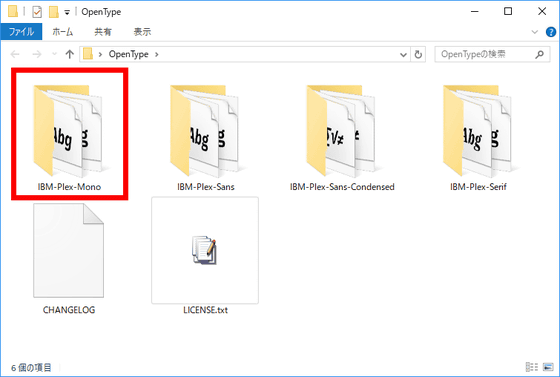 In the folder, IBM Plex Mono and its italic type are prepared with 8 kinds of character thickness, each containing 16 types of font files.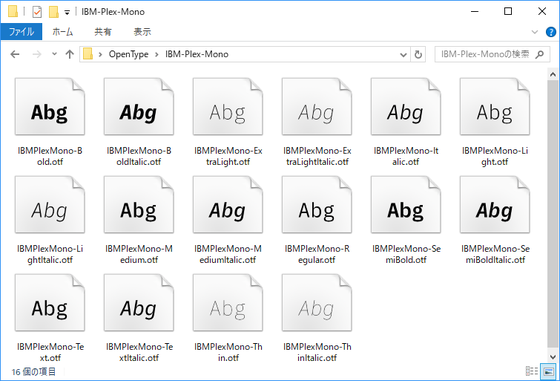 To install, right click on the font file and select "Install" OK.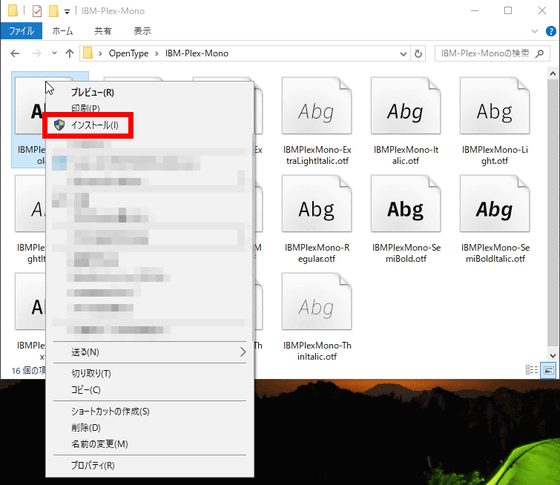 The typeface of IBM Plex Sans looks like this.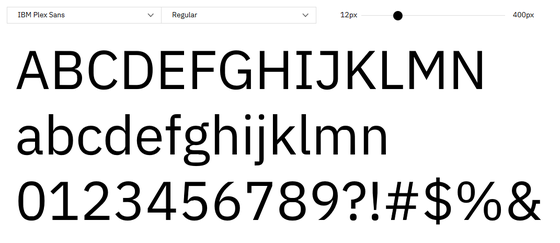 IBM Plex Sans Italic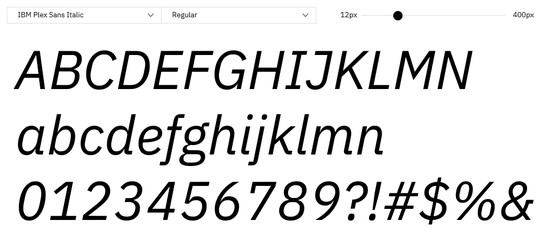 IBM Plex Mono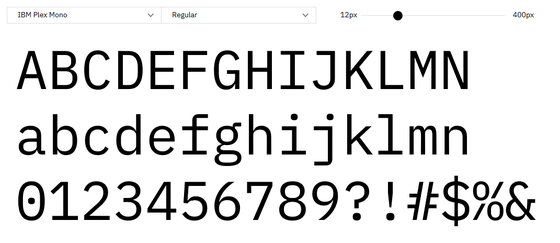 IBM Plex Mono Italic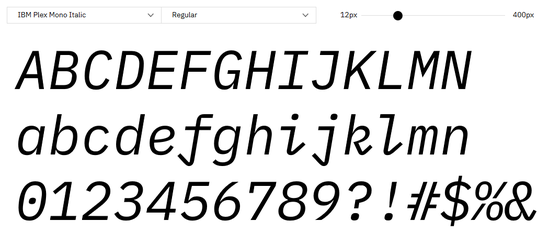 IBM Plex Serif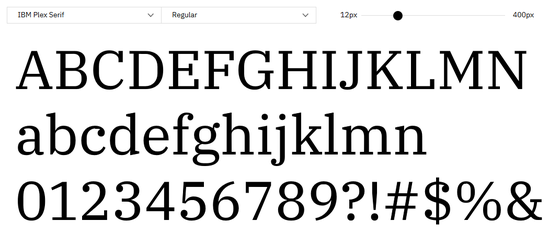 IBM Plex Serif Italic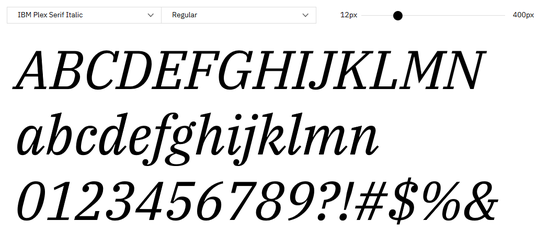 IBM Plex Sans Condensed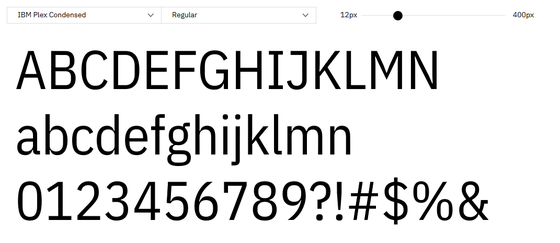 IBM Plex Sans Condensed Italic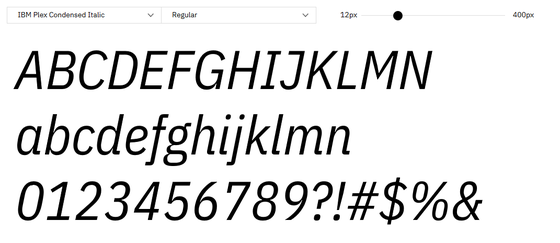 The reason why IBM has reached the development and publication of open source fonts isOfficial siteIt was explained in. IBM founded in 2018 in 107 years, as a corporate font for more than 50 yearsHelveticaAlthough it was using, it said that it costed more than 1 million dollars (about 110 million yen) every year for licensing. For this reason, the IBM Brand & Experienxe team developed IBM Plex, aiming to replace Helvetica "to capture IBM's brand spirit and history, to make it easier to read on prints, webs and mobile interfaces, and internationally acceptable fonts" That's right.

IBM Plex supports 96 languages ​​using Latin and Cyrillic characters, such as English, French, Russian, at the time of article writing. According to IBM, during 2018 the Arabic script ·Devanagari· It is planned to correspond to Greek letter · Hebrew character · Thai character, and to Japanese, Chinese and Korean it will correspond to 2019 to 2020. At the time of writing the article is IBM Plex that only supports alphabets, numbers, and some symbols, but Japanese fonts seem to appear in the future not so far.