"Handheld History" that you can enjoy retro mobile games on the browser like "Tamagotchi" for free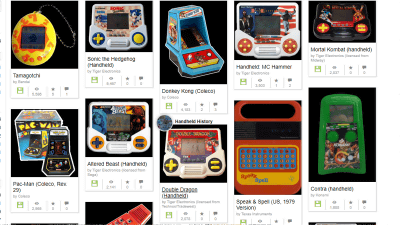 Web information and digital information around the worldarchiveare doing"Internet Archive"Tamagotchi"Archived past mobile games such as"Handheld History"Is released, and anyone can play freely and free.

Handheld History: Free Software: Download & amp; Streaming: Internet Archive
https://archive.org/details/handheldhistory

When you access the above URL, a list of old mobile game machines including Tamagotchi will be displayed. The total number of published games is 74 at the time of article creation.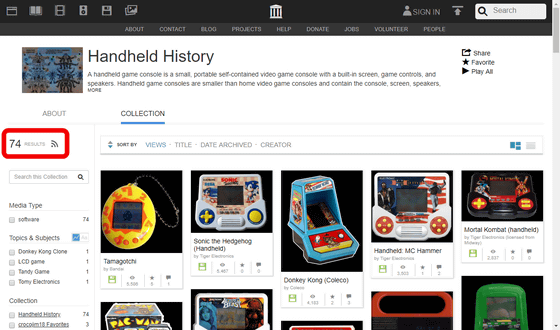 I will click "Tamagotchi" at once.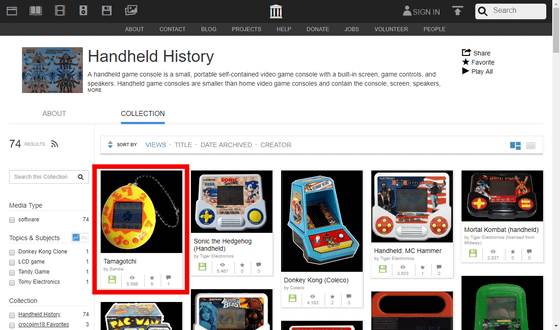 Then the detailed screen of Tamagotchi is displayed, so if you scroll down a little bit here ... ...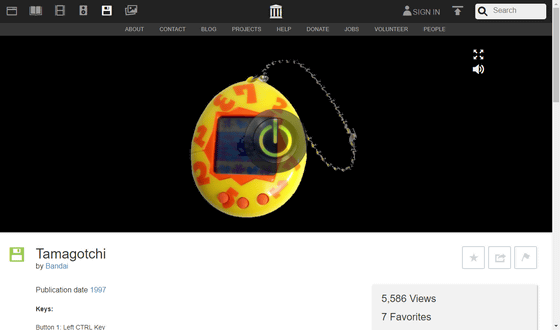 It describes the operation method of the game and the explanation such as history. It seems that this game operation is operated with "Left Ctrl key", "Left Alt key" "Space key".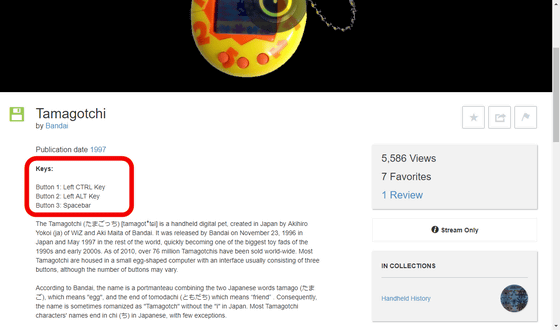 Scroll up again and click the power button on Tamagotchi image.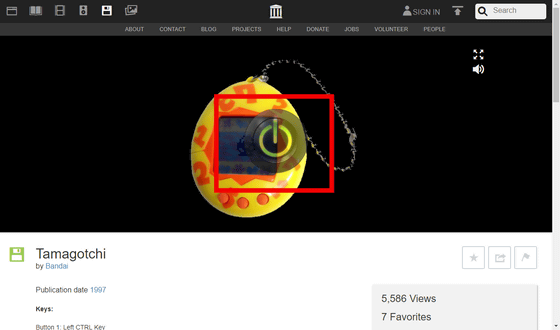 Then, download of the emulator and game data is started ...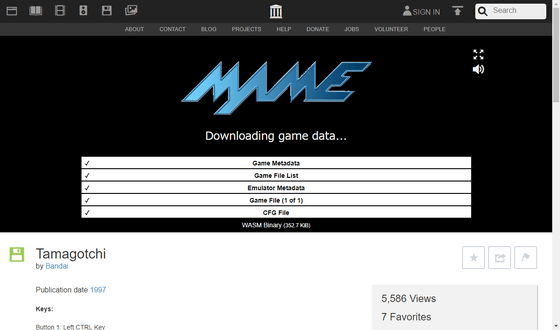 After waiting for a while, the game will start on the web browser as it is. Clicking the "magnify" button at the upper right here ... ...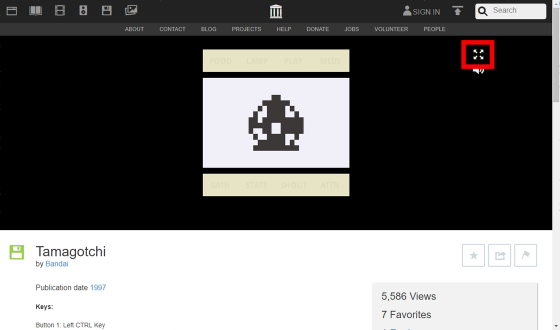 It becomes full screen display and it is possible to play on a big screen.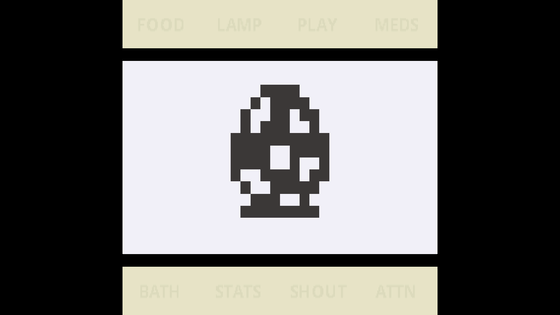 Press "left Alt key", wait for a few minutes after setting the clock ...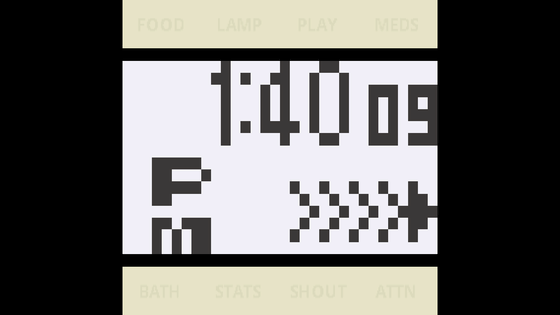 As the characters hatch from eggs, you can play Tamagotchi ordinary. However,StreamingIt becomes game play with only, it does not correspond to saving, so be careful as it will be redoed from the beginning when you exit the browser.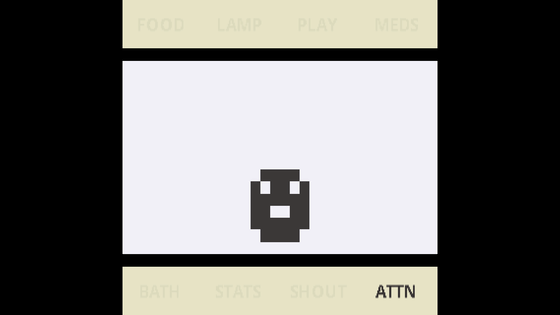 Besides Tamagotchi, you can play "Anywhere Dorayakiraemon" that appeared in 1983.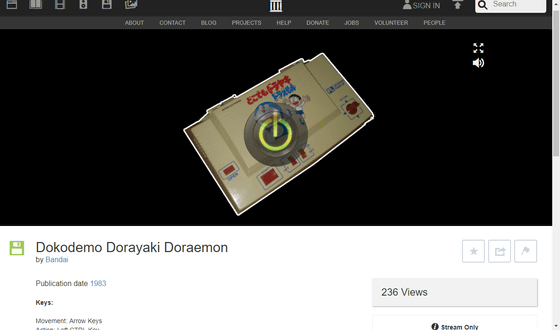 This game is a game that collects "Dorayaki" on the maze using "left Ctrl key" and "arrow key".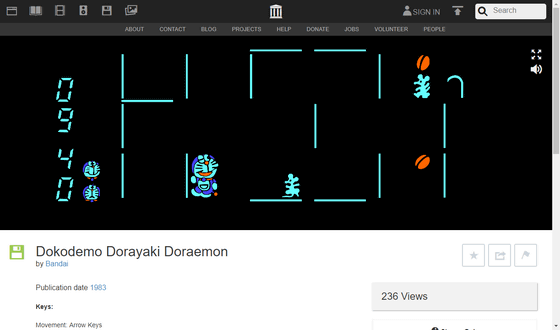 Donkey Kong who appeared in 1982 ... ...



Pacman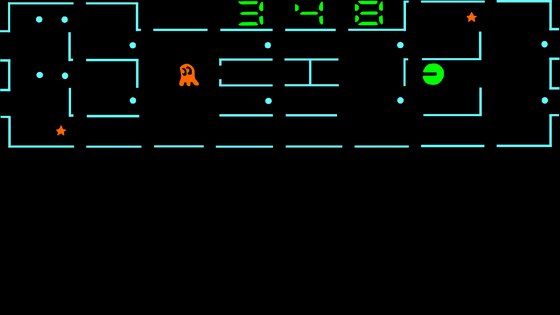 Game mainly made abroad such as "Back to the Future" that appeared in 1988, but since many games are released, you can enjoy it forgetting the time.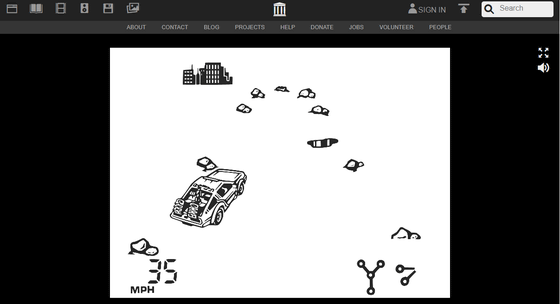 According to the Internet archive, it is planned to add games to be released at Handheld History from time to time.