Modular shoes that can be customized by freely combining parts such as shoe soles "Shooz"


Shoes that can be changed to various designs that can accommodate one casual sports / luxury by selecting the shoe sole (sole) and the portion enclosing the foot (skin) freely as parts and combining them with the zipper "Shooz"Has appeared.

ACBC Concept | Shooz footwear
https://www.acbc.com/us_en/

Shooz: The World's First Modular-Tech TRAVEL SHOE by Shooz Ltd - Kickstarter
https://www.kickstarter.com/projects/642936151/shooz-worlds-first-travel-shoe-modular-and-customi

You can check what kind of item Shooz is from the following movie.


Shooz can be customized by combining skin and sole, modular shoes.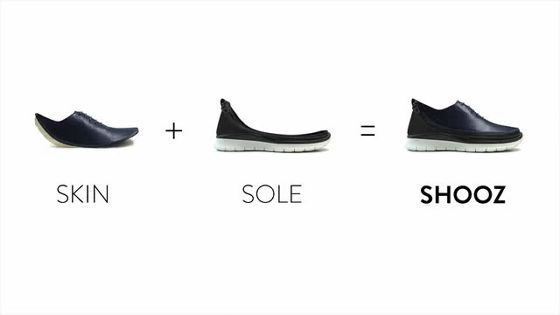 At first I am separated by skin and sole separately ... ...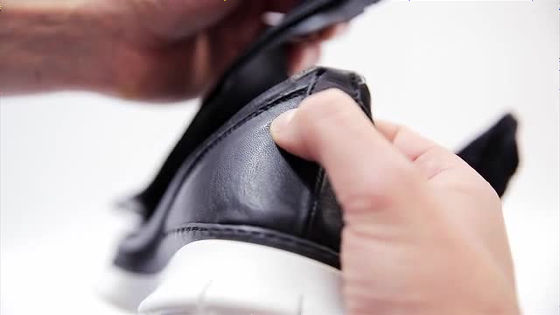 Like jackets and bags, it can be combined with zipper.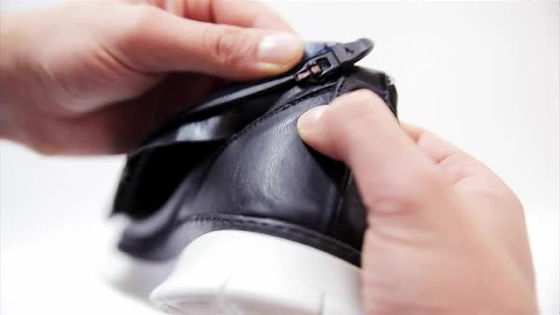 If I slide the zipper so that it goes along the outer side of the sole ...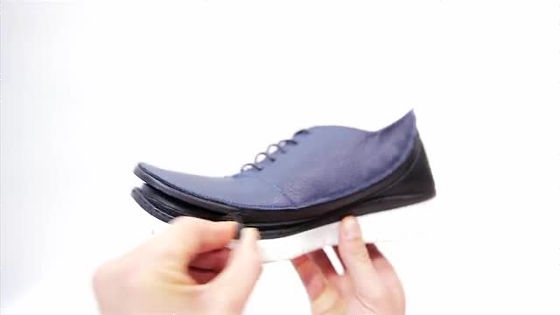 Shoes of various designs are completed.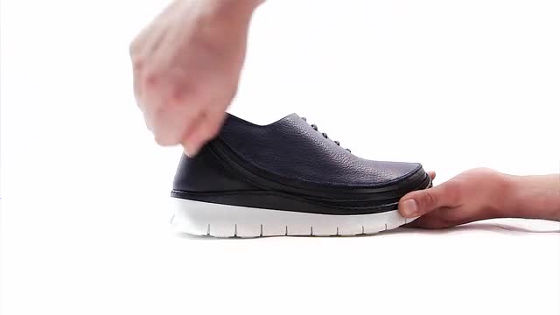 There is a button in the back part ... ...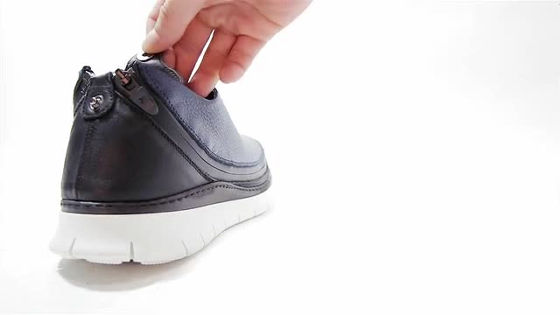 Finally it will be completed if you click it.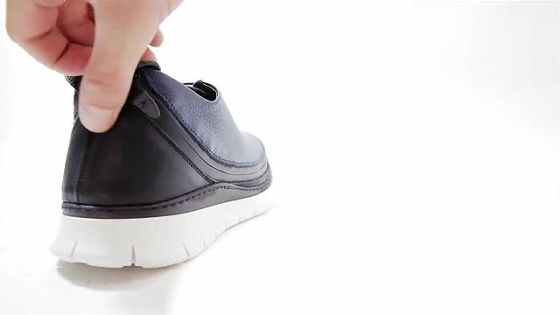 There are 5 types of sole and 60 kinds of skins, so you can make 300 shoes in all.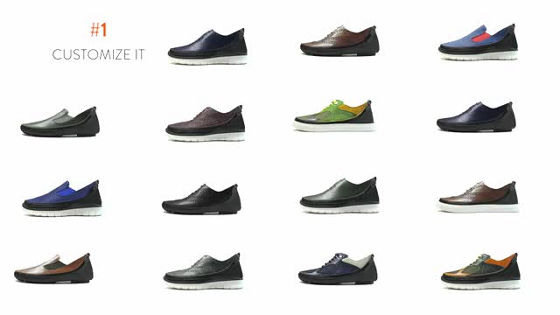 The shape of the sole is "URBAN"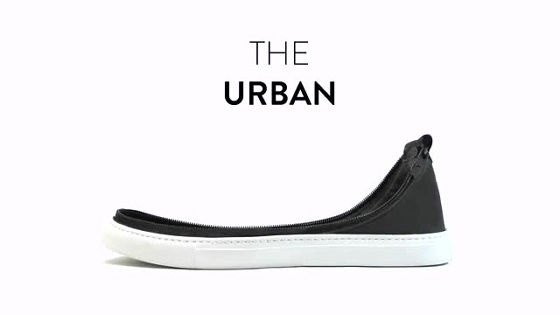 "RUNNING"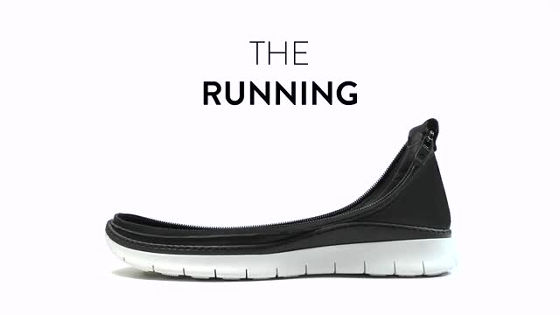 "DRIVE" three. URBAN and RUNNING are two colors of black and white, and DRIVE is one black color, which is a total of five kinds.



Skin is "CORSA"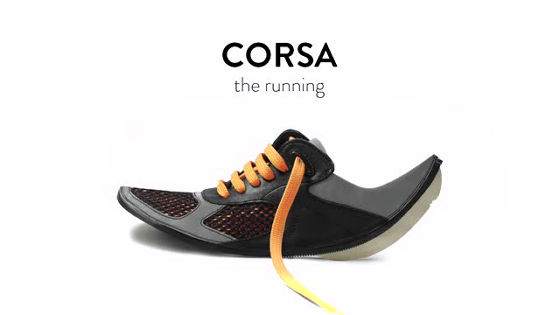 "DUILIO"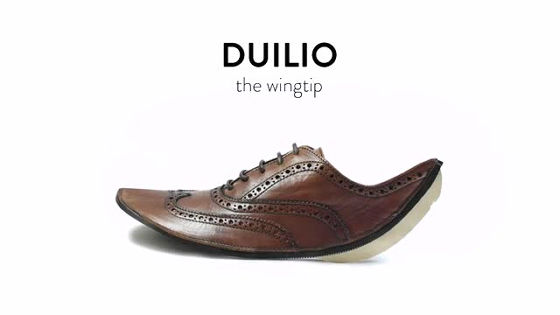 "MOCASSINO"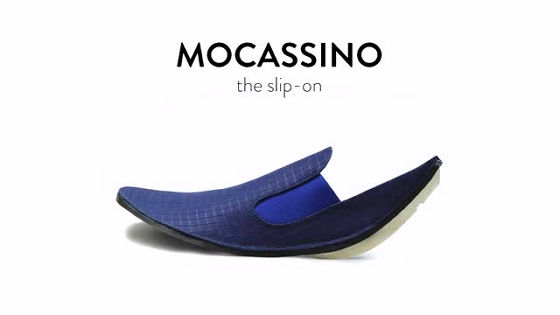 "STRINGA" does not appear in the movie, but there are other types of "CORSA ECO" "K2".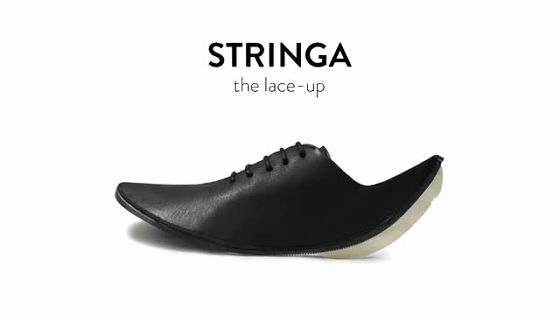 By combining these, you can make shoes that correspond to various scenes such as casual sports luxury.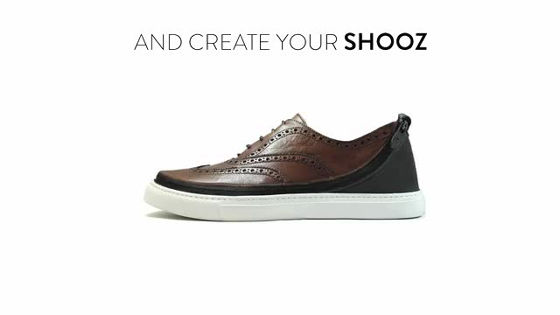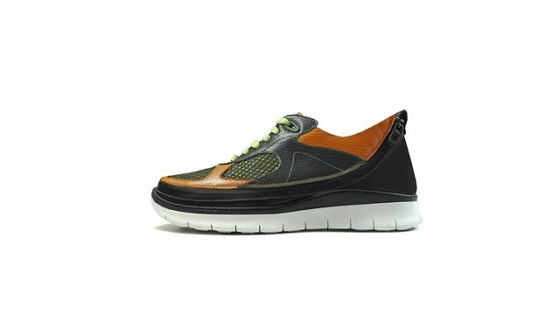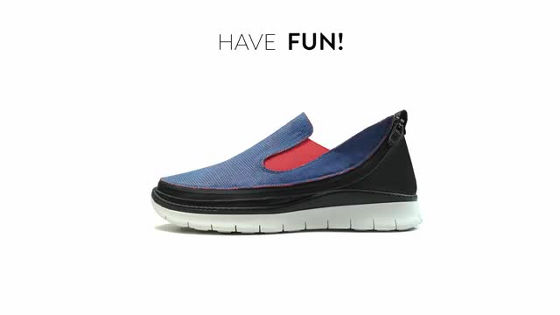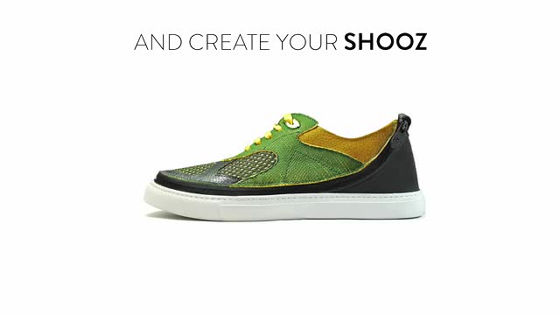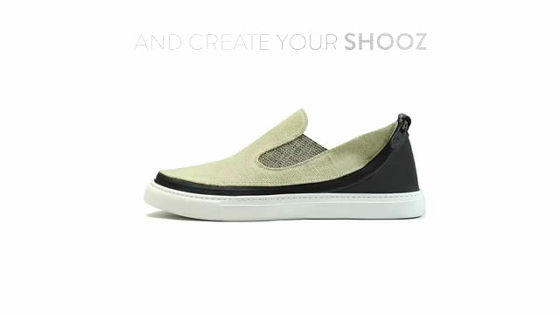 Also, while traveling, it is bulky to take as many shoes as possible.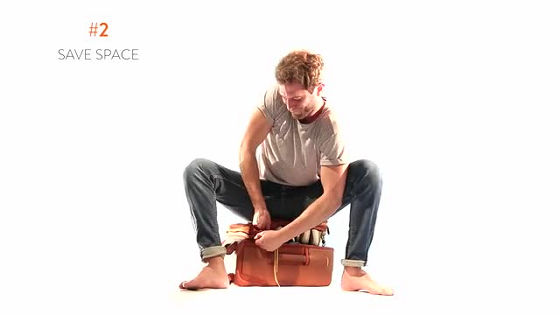 However, in the case of Shooz, if you fix the skin to the skin pack ... ...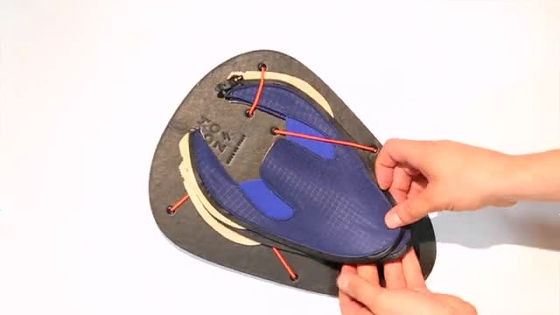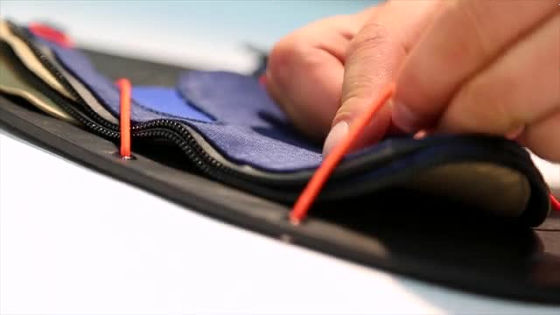 It is not bulky to take multiple shoes.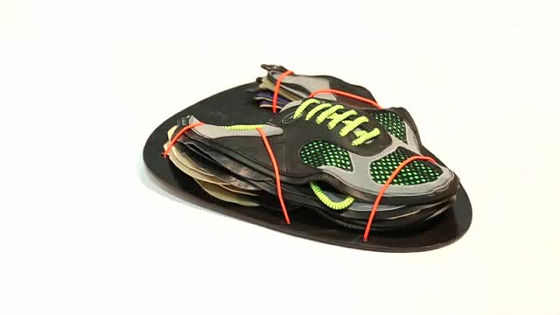 I am comfortable in the bag.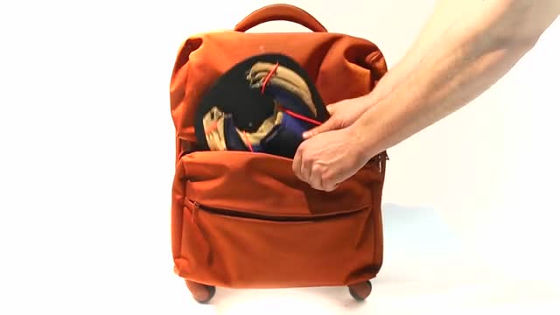 This feature shows convenience not only during the trip but also for everyday use. I am wearing a leather shoe type Shooz while working and taking out running type skins when I return from the company ......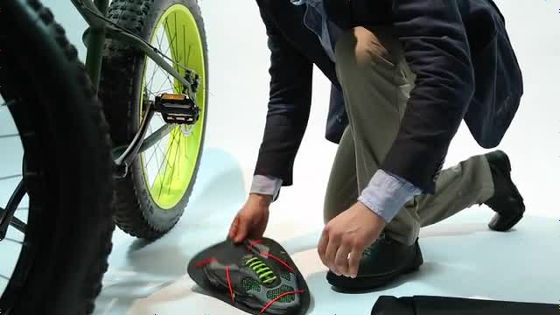 Roughly change shoes. People who go to the gym are also quite helpful as we reduce extra luggage.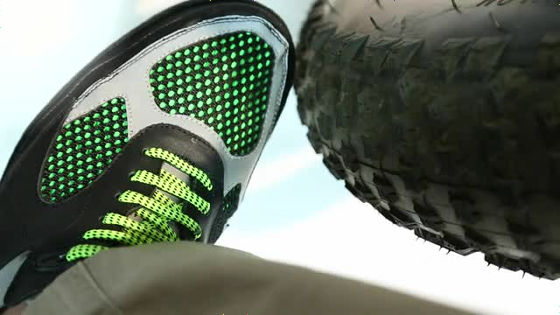 Shooz is made in Italy, boasting the same high quality as Italian dress shoes.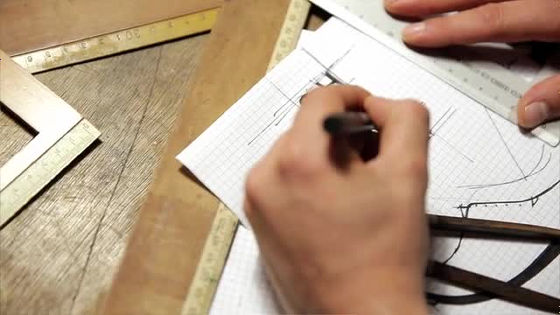 Zipper is waterproof.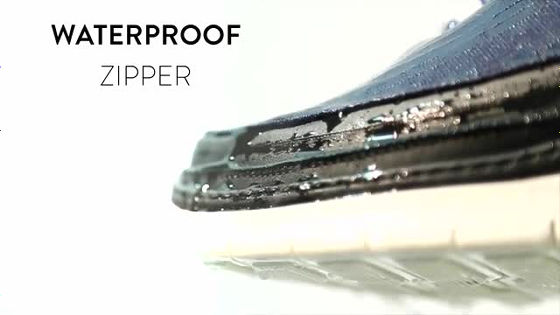 The insole is designed to absorb impact ... ...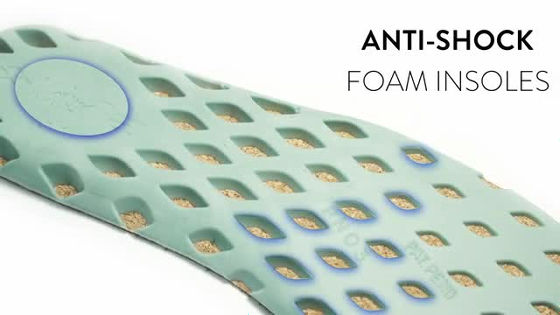 It has flexibility.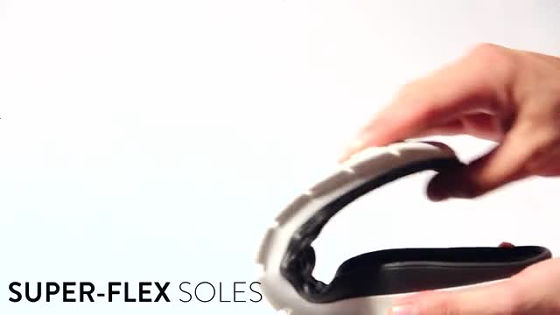 Skin peel is made in Italian leather.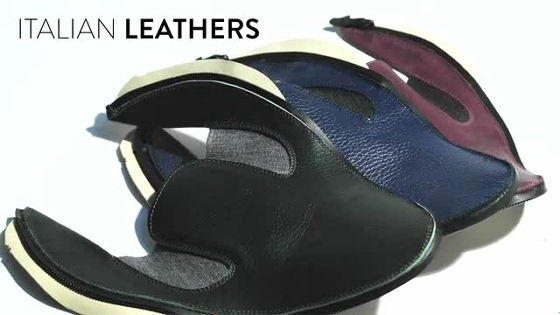 Fabric skins use bio cotton.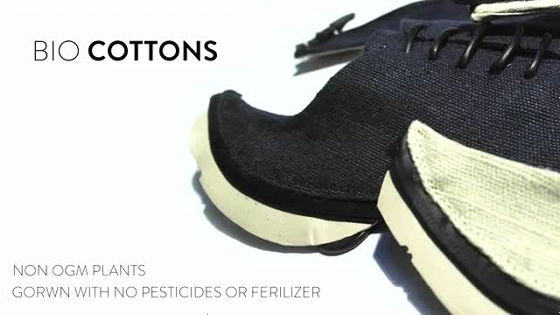 Also, from research to manufacturing shoe soleCarbon footprintIt is said that it produces large quantities, and combining one sole and several skins can reduce the carbon footprint.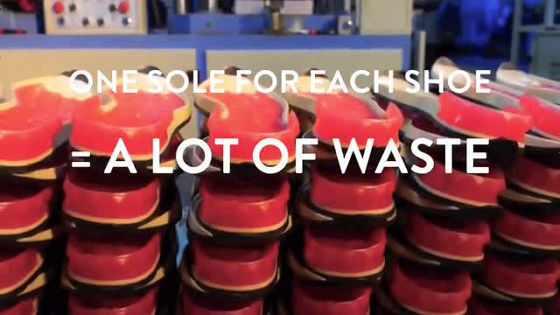 Shooz is customizable from official website.

ACBC Concept | Shooz footwear
https://www.acbc.com/us_en/

Go to the above site and click "3D CONFIGURATOR".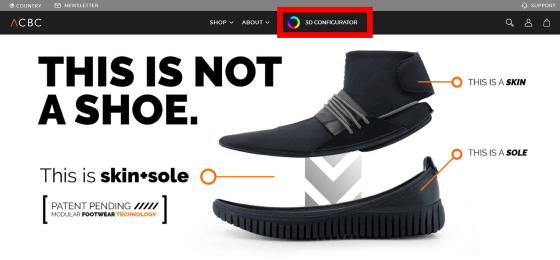 Then, the screen like this will appear.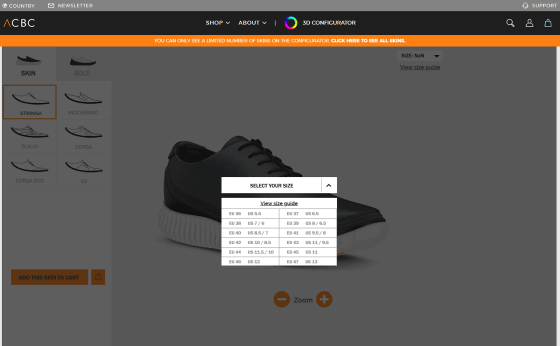 First choose shoe size. This time I chose "EU 42 US 10 / 8.5" which is 26 cm in Japan.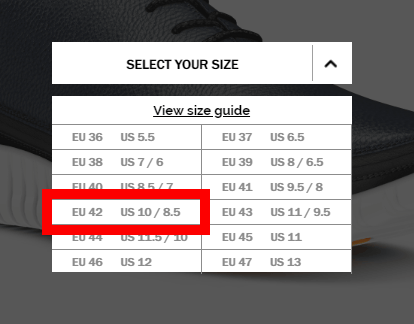 First select the skin. The skin types are "STRINGA" "MOCASSINO" "DUILIO" "CORSA" "CORSA ECO" "K2" 6 types. If you choose the lace-up type "STRINGA" ......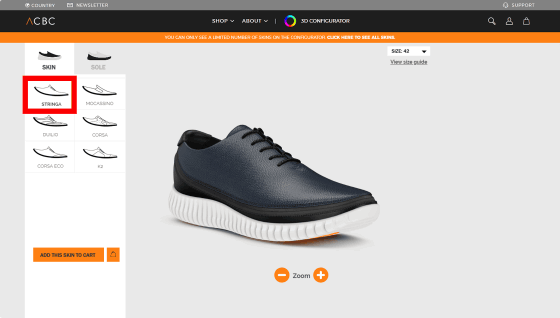 Materials such as fabric or leather, color patterns and so on were chosen. By default the dark blue leather is displayed.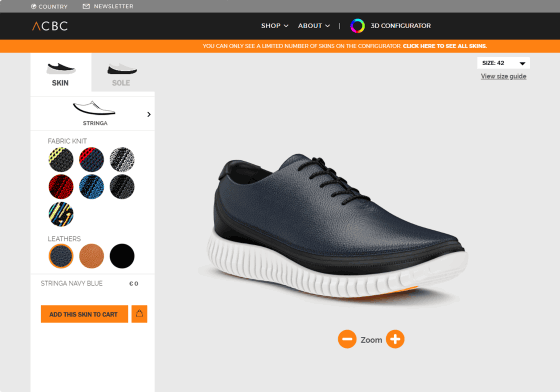 When choosing a sneaker-like green-green × black fabric, the atmosphere changed dramatically.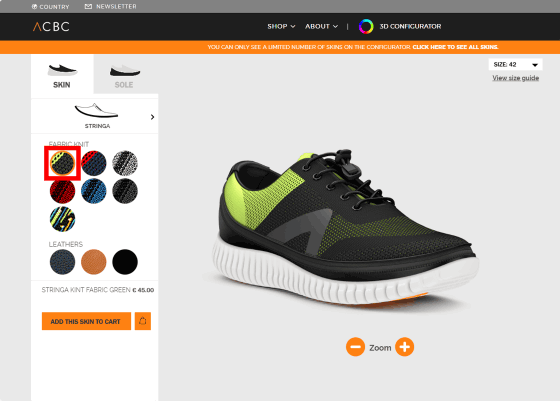 There are patterns of combinations of orange, yellow and blue.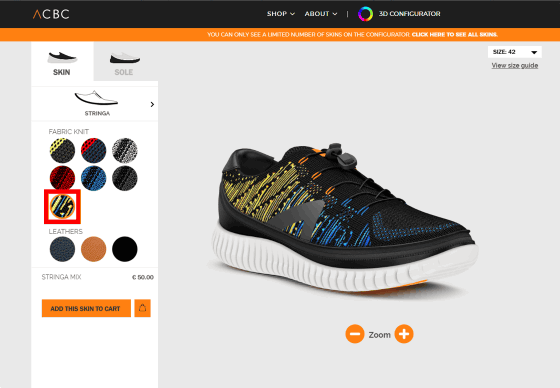 In addition, we choose slippon type "MOCASSINO". Also possible to select materials and color patterns.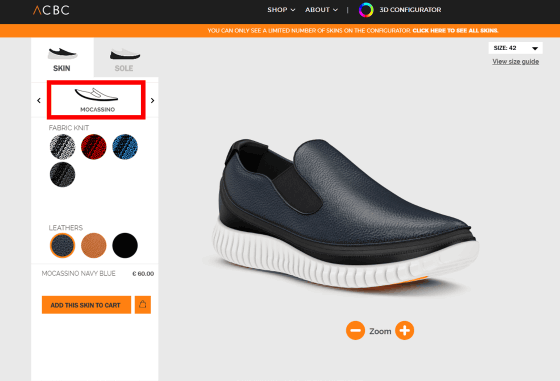 The wing tip "DUILIO" in a gentlemanly atmosphere is only leather, colors can be selected from three colors.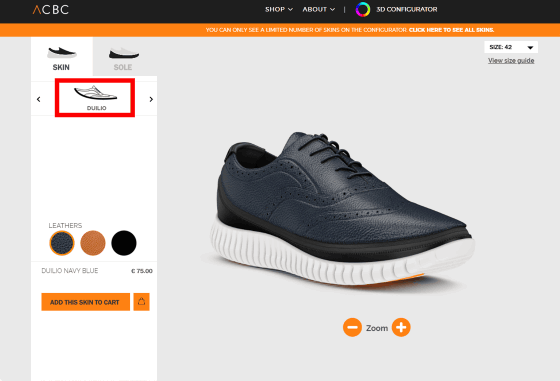 "CORSA" is a running shoe type. You can choose from 3 different fabrics.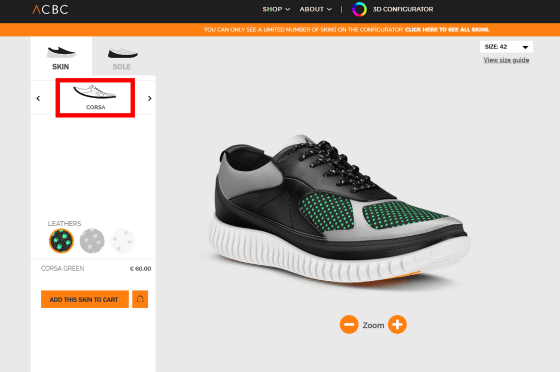 "CORSA ECO" is two colors.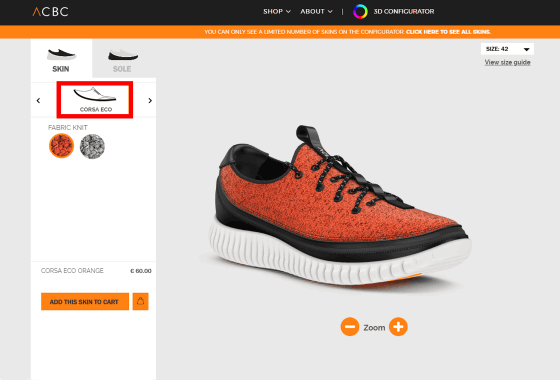 "K2" combining leather and fabric can also be selected from two colors.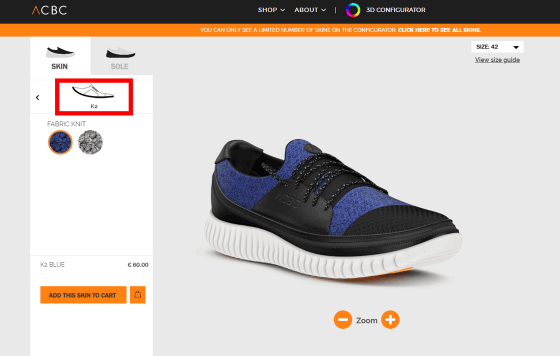 Select STRINGA 's red, this time I will choose Saul.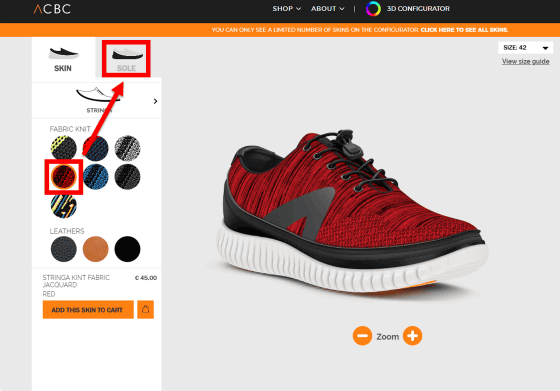 The sole can be selected from "RUNNING" "URBAN" "DRIVE". Select RUNNING. It is such a feeling when it is white ......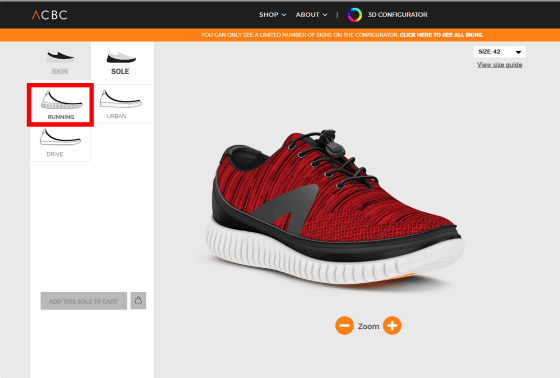 The atmosphere changes when you choose black sole.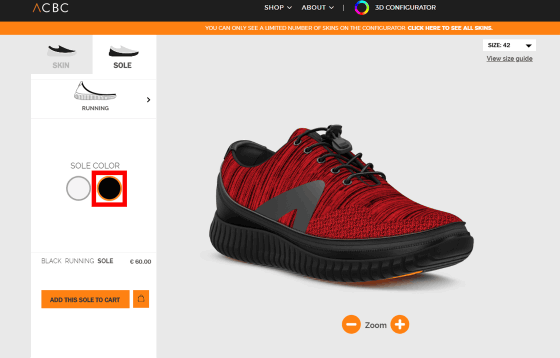 URBAN has 2 types of white and black.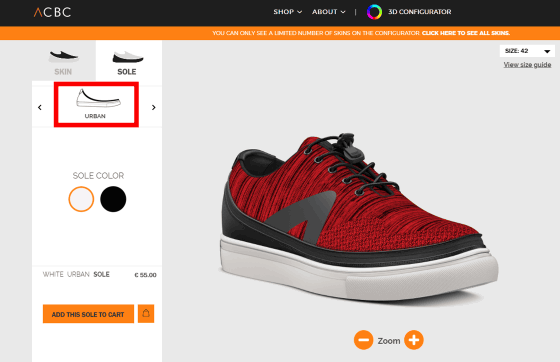 DRIVE is one kind of black. Click "ADD THIS SOLE TO CART" when you want the parts you want.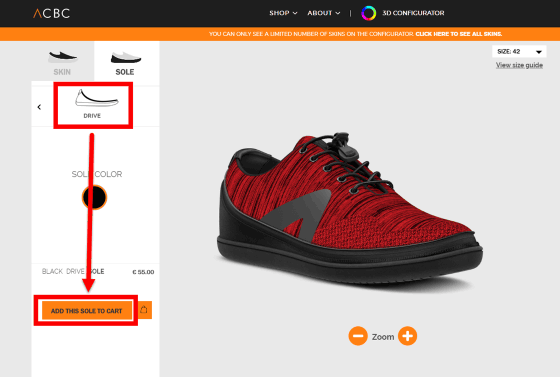 According to the contents of the cart displayed on the right side of the screen, the price of Shooz changes according to DRIVE 's sole $ 55 (about 5900 yen), STRINGA' s skin is $ 45 (about 4800 yen) It is a total of 100 dollars (about 11,000 yen). Also, you can order additional skins for customization, so click "Get extra skins".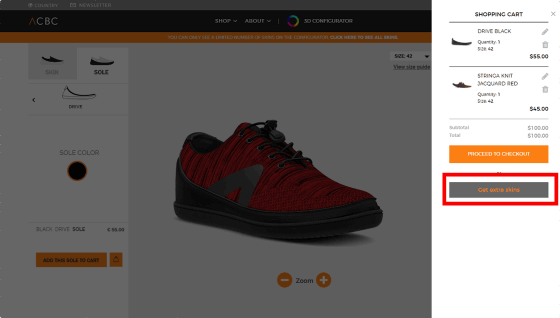 With such a feeling, it was possible to order a single item of skin. Prices range from $ 55 to $ 85 (about 9100 yen), depending on things.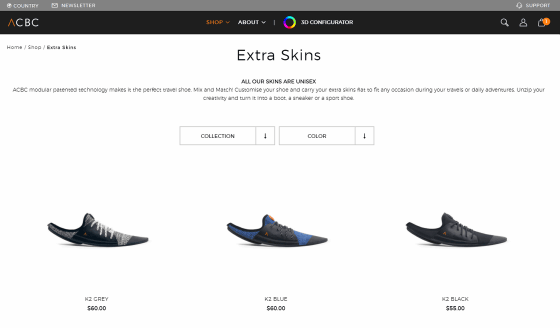 Also,Shoes in a state combined from the beginningIt is also sold. There were also types of skins here that were not found in 3D CONFIGURATOR.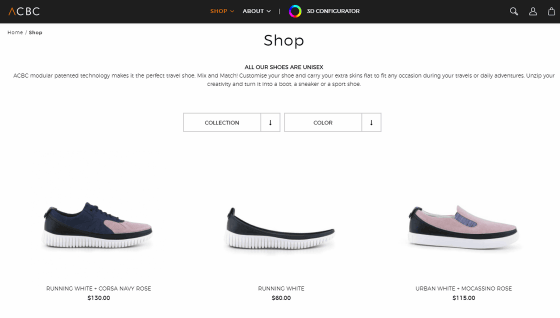 The shipping fee to Japan is $ 9.9 per pair (about 1100 yen).