I made Samgyetan and Minestrone in "Tonight's making feeling" that can make a real dinner only with convenience store materials


AJINOMOTO's "Ajinomoto" which can make authentic dinner easily with just the convenience store aloneI feel like I am making tonightSeries is offered at convenience stores nationwide. From that, "Salam with chicken made of rice (Samgyetang)"When"Rich minestrone made with salad chickenI actually made it and tried it.

"A feeling of makingness tonight" | Ajinomoto Co., Ltd.
https://www.ajinomoto.co.jp/konyawa/

Both "salted chicken made in tangyu" and "salad chicken made minestrone" are both 213 yen including tax. Please note that "Sekkotegu made with salad chicken" is a Seven - Eleven limited edition product.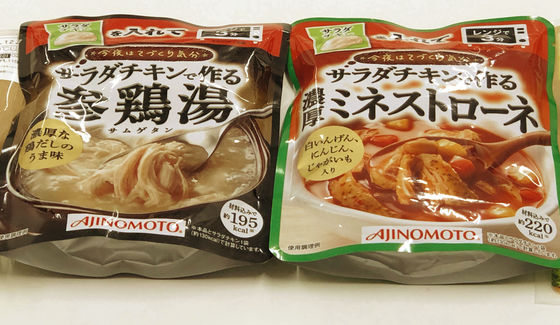 First of all I will make it from Samgyetan. In addition to 'Ingotsu made with salad chicken', we prepared 'Seven Eleven' Salad Chicken 'this time.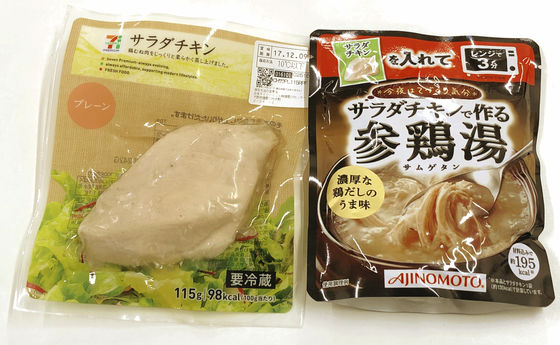 In the package there is a description "About 195 kcal with material", but this is a numerical value when salad chicken is calculated with 130 kcal. When using the Seven - Eleven salad chicken, it is 98 kcal in plain, so it will be about 165 kcal together with "chicken made with salad chicken".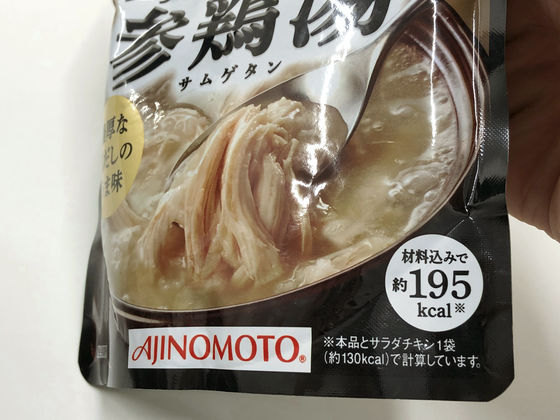 The way to make it is simple as described on the back of the package, "Heat the salad chicken with soup and heat in the microwave". You can also make it in a pot.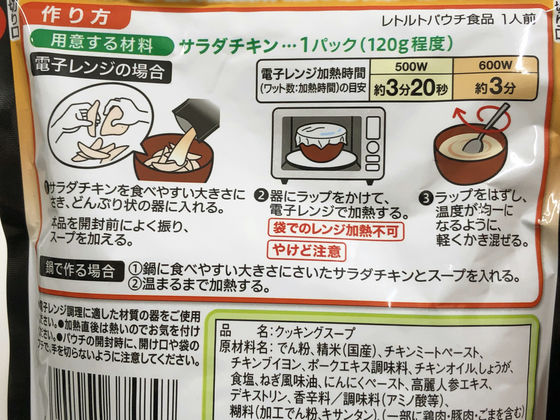 I will start cooking. First I will go for a salad chicken.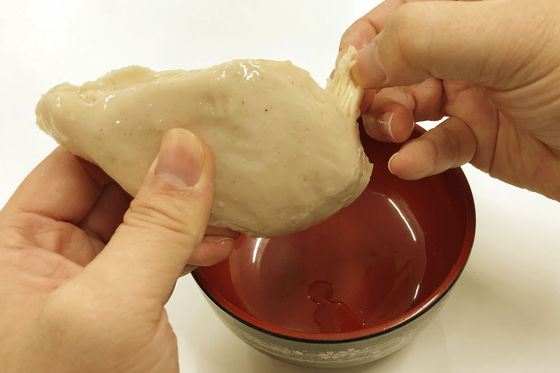 Continue to add "Chicken broth made with salad chicken".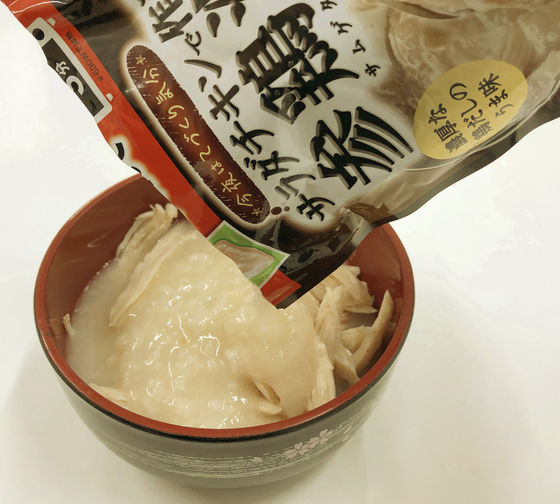 Wrap it up ... ...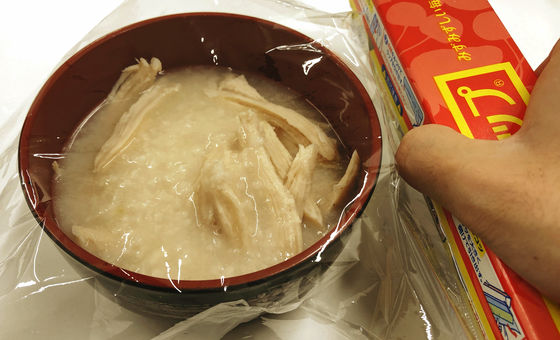 Warm it for 3 minutes with 600 watt microwave oven is complete.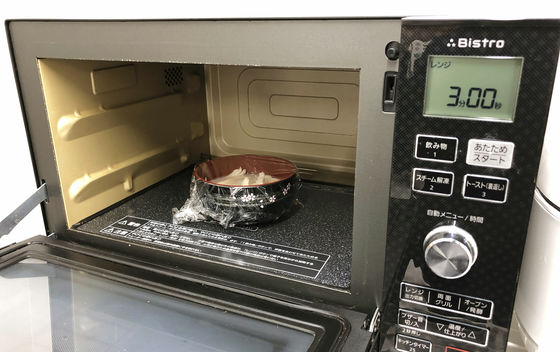 When I try to eat it, the salad chicken is plump and it responds and the soup with chicken soup produces a gentle taste. It is lightly salty, it seems to be useful when the gastrointestinal tract is weak or when you catch a cold. However, as I am throwing salad chicken whole, there is surprising volume, and I felt that there was only thing to sing "dinner" as expected.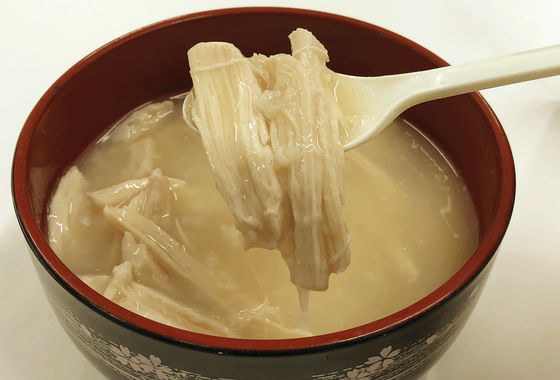 Rice was included even though it was slight.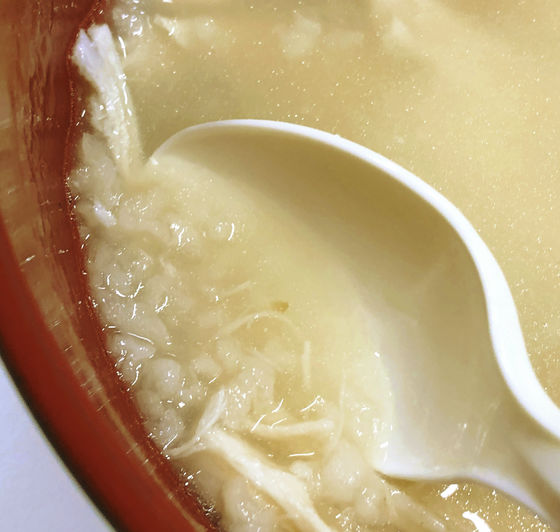 Seven - Eleven has a product called "loosen salad chicken" which chicken was loosened beforehand. "Regent salad chicken" is 115 grams, while "loosen salad chicken" is 80 grams discreetly. The price is also 198 yen including tax somewhat modest.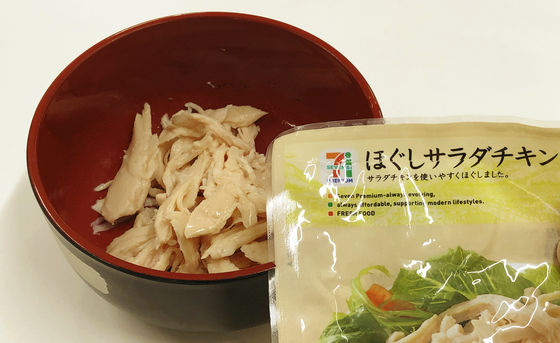 Comparing samgyetang made with "loosen salad chicken" and samgyet made by placing ordinary salad chicken is like this. The difference in quantity is obvious.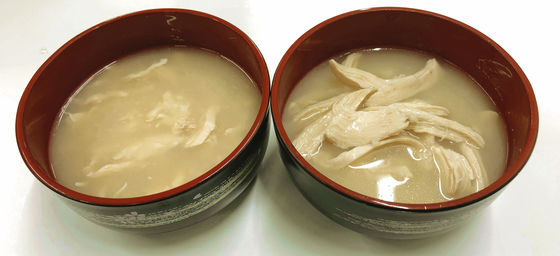 Naturally, there is no difference in taste. The amount of salad chicken will be modest, but since you do not need to loosen it, you will not get dirty on your hands. When you want to make samgyet easily, easy to use "loosen salad chicken".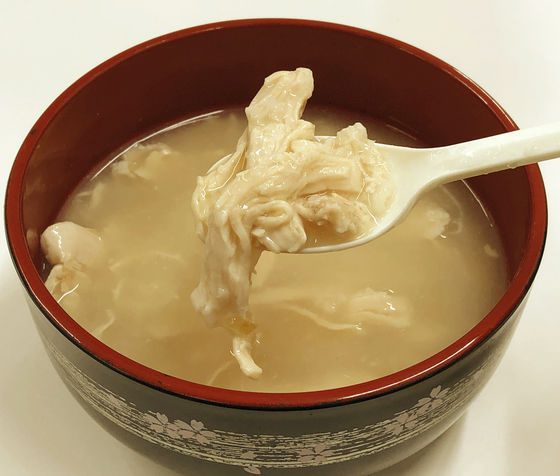 Continue to "Rich Minestrone made with salad chicken". I used plain salad chicken, but I prepared salad chicken with herbal flavor for Minestrone.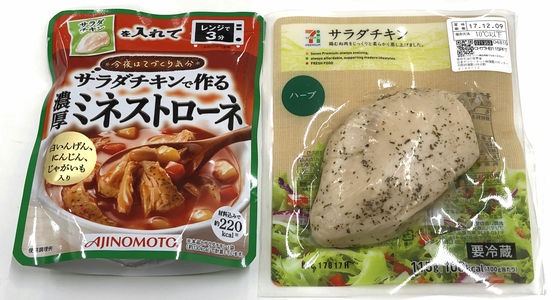 The way to make it is the same as Samgyetan, but salad chicken to prepare has a statement that "herbal taste" is recommended.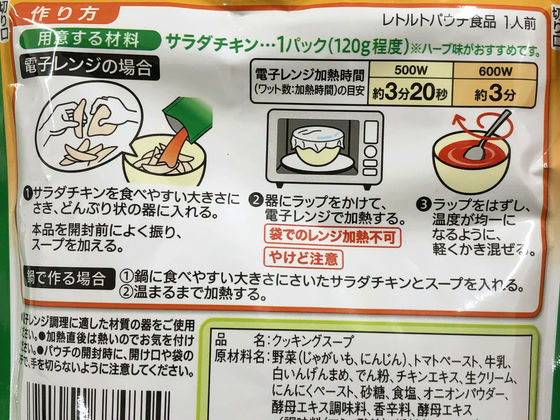 Sprinkle salad chicken ......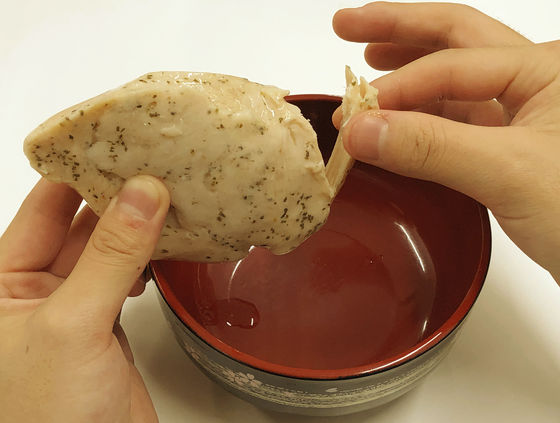 "Rich Minestrone made with salad chicken" is introduced.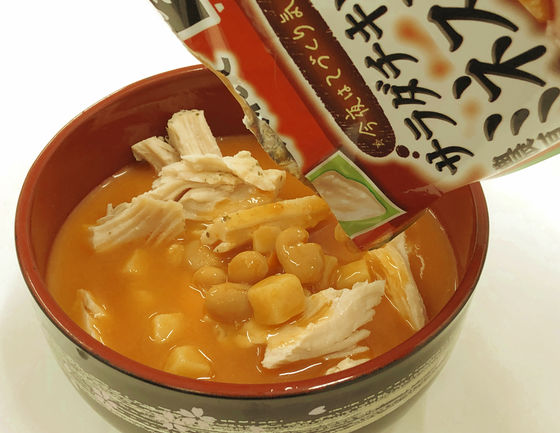 Wrap it and warm it up in a 600 watt microwave for 3 minutes and it will be completed.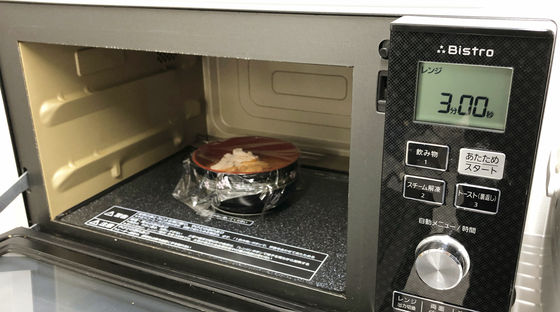 The soup is exquisitely mixed with the tomato sour and milk rich, and you can see the reason that the product name is "rich". It also contains vegetables such as beans and potatoes and it seems to be useful when you want to add a dish at dinner. However, I felt that the flavor of herbs attached to salad chicken did not fit somewhat with tomato base soup. In addition, the volume of salad chicken is quite large, and it seems to be quite too much when warming up with a soup. For that reason, it is also good to make use of 2 salad chicken "rich minestrone made with salad chicken" to make use of the taste of soup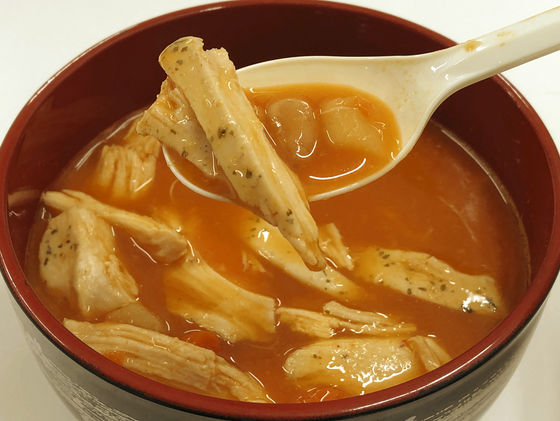 Materials can be arranged by convenience stores alone, except for "salted chicken made in rice balls" and "rich minestrone made with salad chicken", a menu that is easy enough for recipes to be introduced with a 5 second explanatory movie is "Ajinomoto's page"5 seconds commentary dinnerIt is published in ".