Lawson Limited "Potato Chips Salad Chicken Flavor" Taste Aimed at Reproducing "Salad Chicken" Review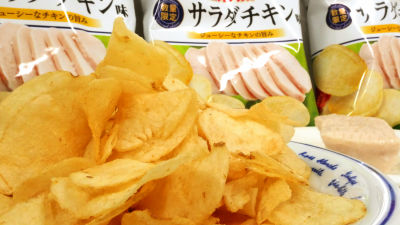 Calbby's "potato chips" and Lawson's "salad chicken" collaborated on January 30, 2018 (Wednesday)Potato chips salad chicken taste"Appeared only in Lawson. Speaking of salad chicken, it is used for dieting because it is high in protein and has few lipids and carbohydrates. However, I tried to eat it because it was a wonderful attempt to make "a salad chicken taste" with potato chips that seems to be incompatible with diet, so it was awesome.

Calbee potato chips salad chicken flavor 65 g [Lawson limited edition] | Lawson
https://www.lawson.co.jp/recommend/original/detail/1320674_1996.html

The package of "potato chips salad chicken taste" is kore. There is a salad chicken sliced ​​in the middle, and a green salad is drawn on the background.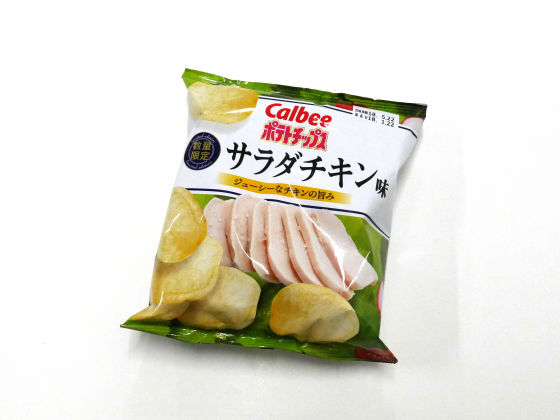 It is said to be "a tasty gem that complemented the taste of chicken with salt," and will receive the impression that the taste of salad chicken is reproduced as it is.



The raw materials are "potato", "vegetable oil", "glucose" and so on. To give out flavor of chicken "Chicken Extract Powder" and for seasoning "Onion Powder" "Garlic Powder" "Powdered Soy Sauce" "Black Pepper" "Celery Seed" is used. Lawson's salad chicken is written only as "spice", so it may be a hint of seasoning when making salad chicken at home.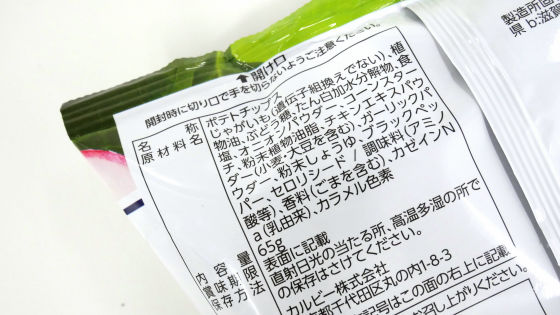 Calorie is a bag of 65 g, 360 kcal.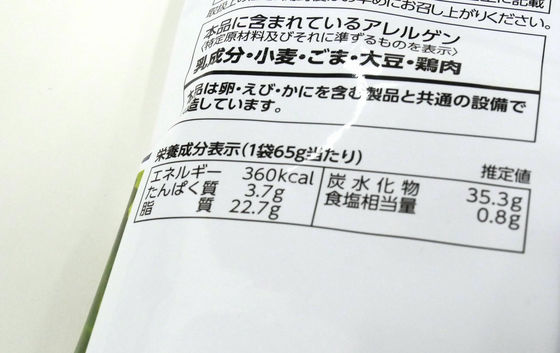 Open the bag and put it on a plate, the smell like a consommé will drift slightly.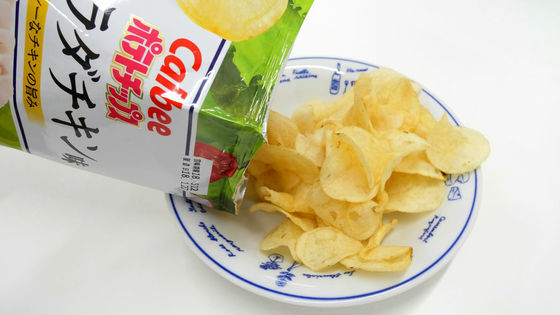 When you look closely at the surface of potato chips, you can see black small grains and orange grains.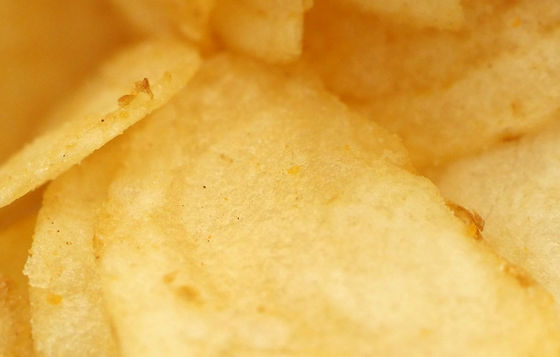 When put in the mouth, you can feel the flavor like a consommé and the flavor of pepper. I feel the flavor of potato by chewing, it is an impression that it is finished in a balanced taste. However, other editorial staff who tasted did not feel the flavor like a consomme or the flavor of pepper? A majority of the opinions were "This is a lightweight dish?", And "Ousushi suspicion" raised in the editorial department It was.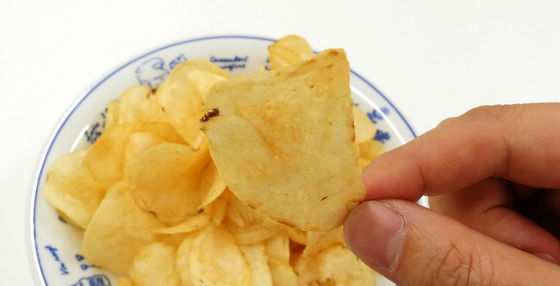 Next I will compare it with "salad chicken (plain)" sold at Lawson. Comparing with eating "Potato chips salad chicken taste", everyone who tasted was "completely different" impression. The salad chicken itself can feel the juicy and soft texture and the flavor of chicken, but in the "potato chips salad chicken taste" it is physically thin chips, it feels juicy like fat drips off even if it burns I can not do it. In addition, the fragrance like a consommé and the taste of pepper, which are slightly felt, are a flavor that can not be felt from the salad chicken, so it felt unnatural.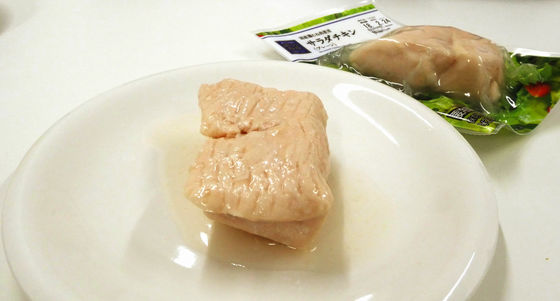 In fact, I thought that the opinion "close to husbandry" might be correct, I bought "potato chipsuisusushi taste" and decided to eat and compare. Then, in the image, it seemed to be a close taste, but when comparing it actually, "Tususu taste" can more directly sense the flavor of potato, "salad chicken taste" is a consomme style It was found that there is a difference that fragrance and pepper flavor are slightly added plus and enjoy a more rich taste. The editorial staff who brought out the "drowsing suspicion" also seemed to be convinced by the clear taste difference, "It is better to salad chicken taste than" isuzushi "or" to sell it as a new "rice taste" It is a result which is favorable opinion such as "?"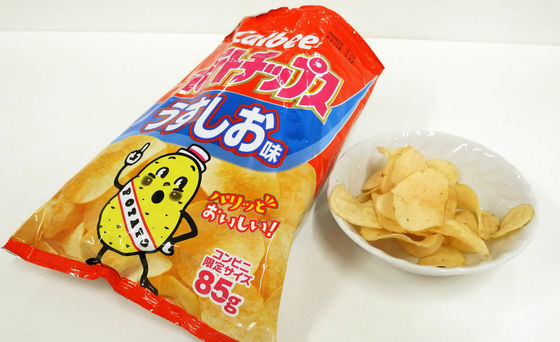 "Potato chips salad chicken taste" is 173 yen including tax, it is said that it is on sale at Lawson nationwide from January 30, 2018 (Wednesday), some stores may not sell.