What is the only side behind the analog type scoreboard at the major league baseball stadium?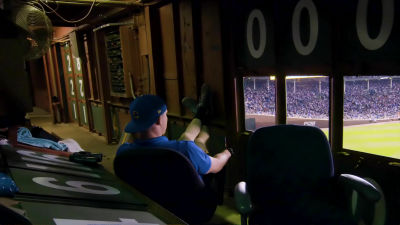 Wrigley Field ((), the home of Major League Chicago CubsWrigley field) "Is the second largest old ballpark as a major league baseball stadium. The specialty of Wrigley Field is now the only analog scoreboard that manually changes scores in the major league baseball stadium. The movie shows what is behind the scenes board of Wrigley Field who has been walking with the history of Major League.

Inside One of Baseball's Last Manual Scoreboards - YouTube


Wrigley Field, home of the Chicago Cubs in Illinois.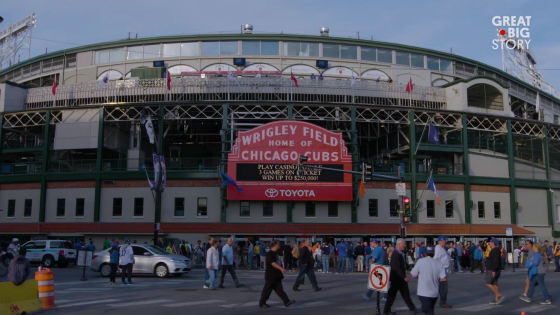 The scoreboard is one of the most important parts of Wrigley Field. Because it is the only analog scoreboard that manually changes the score, which was the only major league base.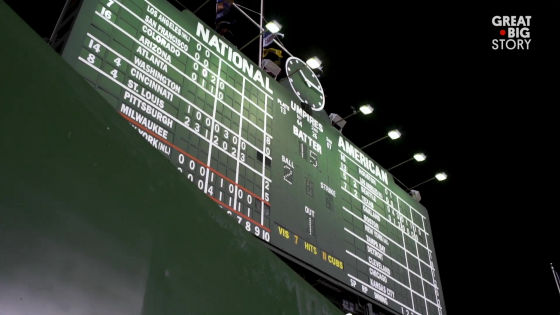 Darryl Wilson who works as a score board operator since 1987 at Wrigley Field based Cubs team. It shows the reverse side of the analog type scoreboard.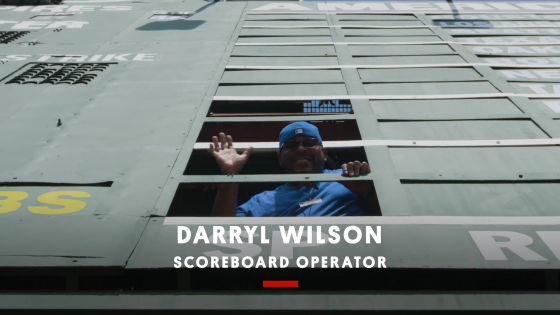 Wrigley Field with more than 100 years history, Fenway Park (home of Red Sox)Fenway Park) Is the oldest stadium after the old.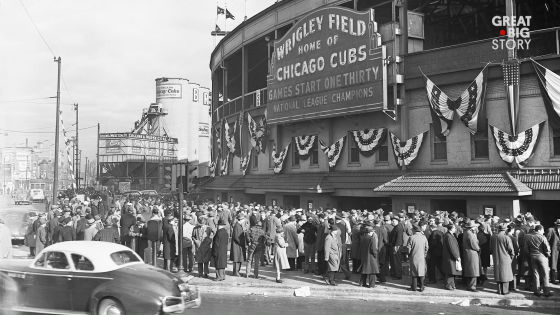 Among ballpark facilities newly renovated with the times, only the scoreboard has not changed fundamentally since 1938. Thanks to that, Wrigley Field became the stadium with the last remaining analog type scoreboard, while all the other stadiums replaced the scoreboard with an electric bulletin board.



There are usually three operators who manually change the scoreboard.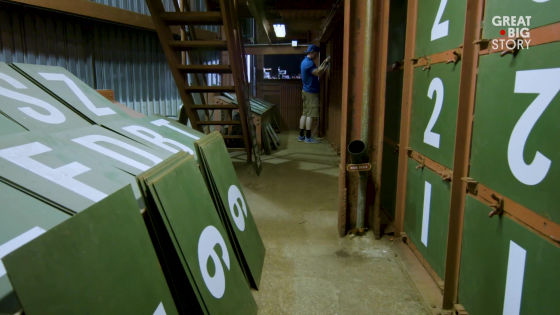 It seems that the day of good luck will be for four people.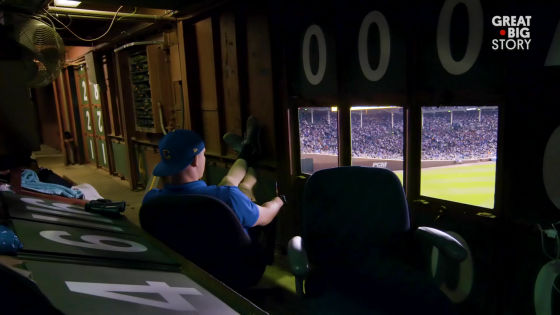 When the inning changes or the score enters, I change the plate.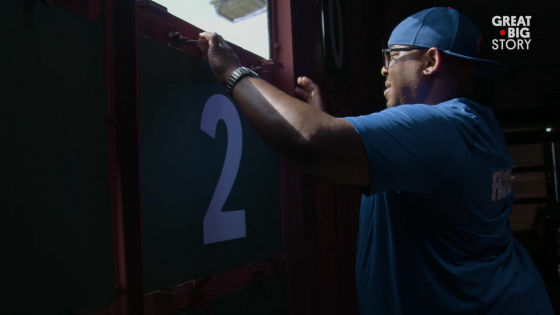 There is also a task of swapping players names such as pitchers.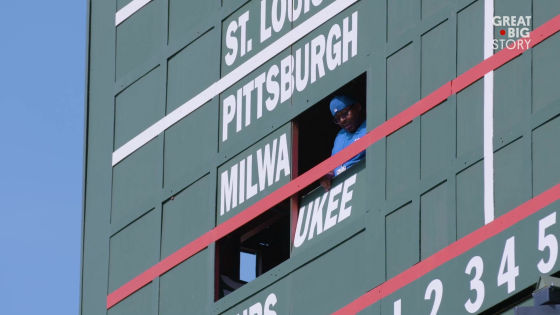 The crowd raise a cheer for an incredible match ... ...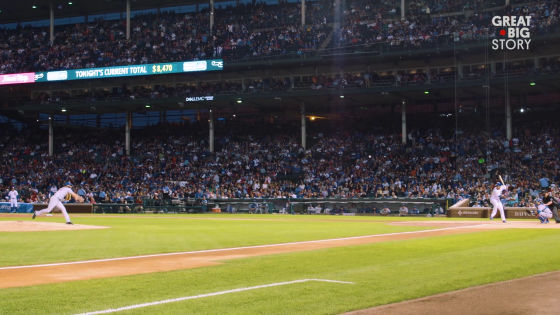 Mr. Wilson says that the back of the scoreboard is in chaos.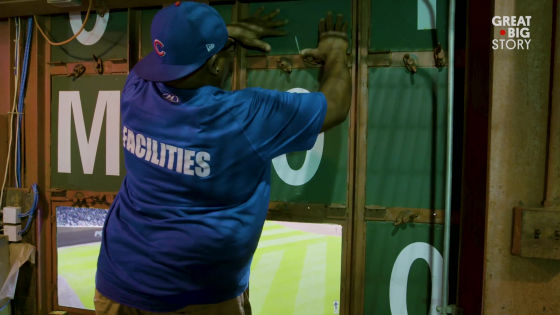 While watching the game ......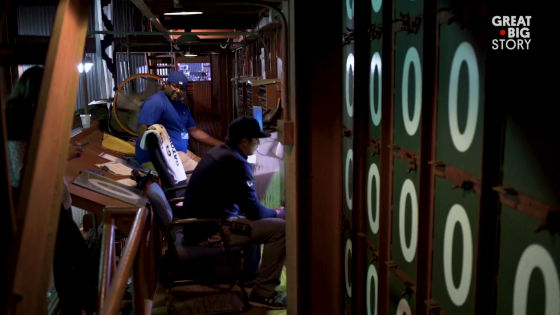 Mr. Wilson wearing a score sheet.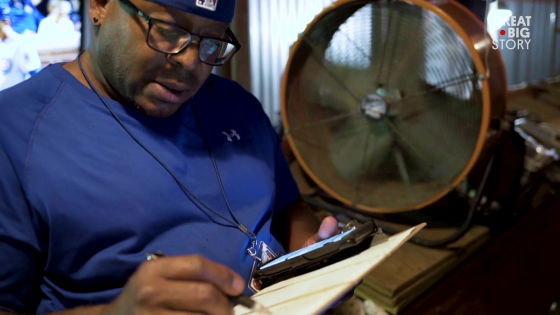 While watching the progress of the game, exactly replace the plate.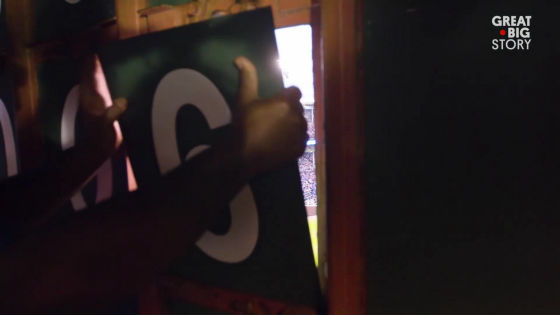 The space behind the scoreboard is surprisingly hot and it is noisy.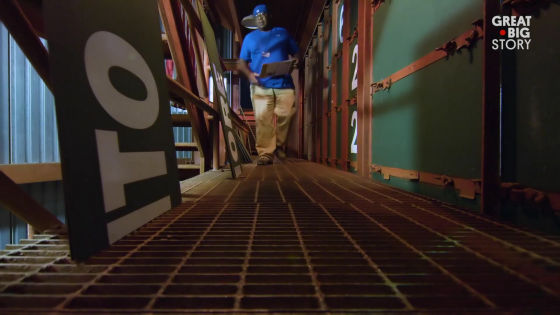 Plates with numbers written everywhere are placed.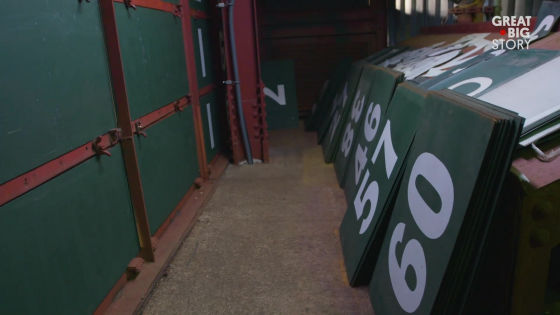 Run around that "workplace" ... ...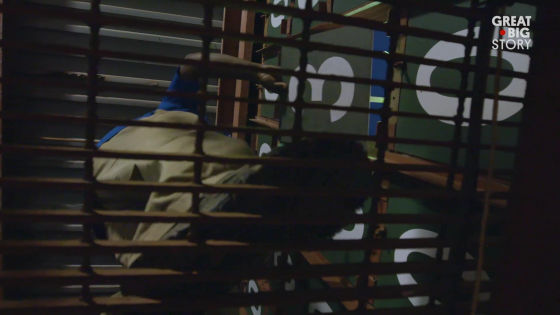 I will exchange the plate made of thin iron.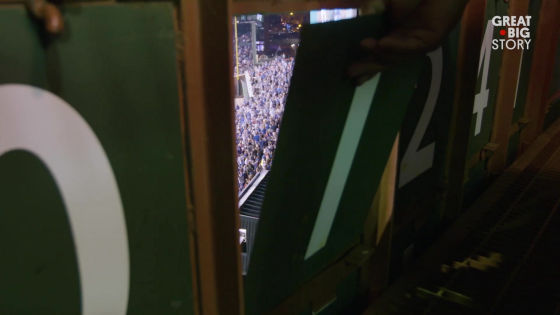 Do not forget to fix firmly so that the plate does not shift.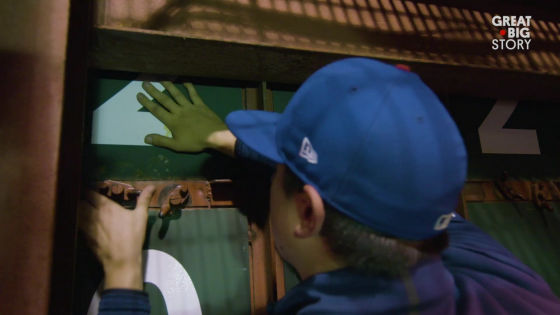 As you go up and down the stairs, the scoreboard operator's work is very hard.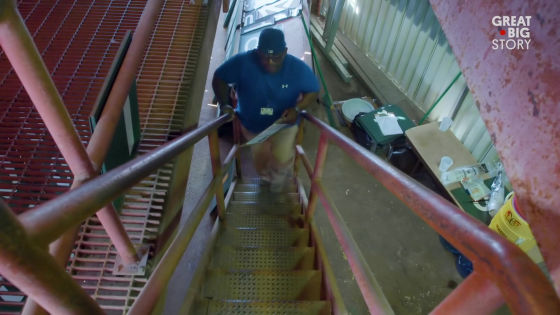 However, the operator's privilege is a magnificent view overlooking the whole stadium.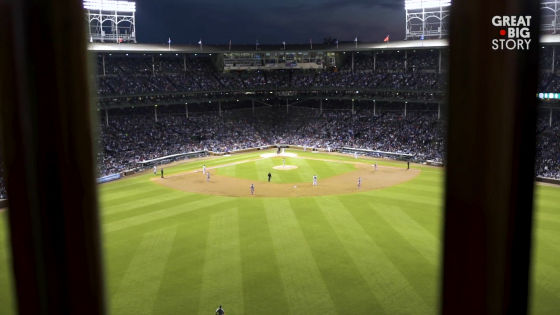 You can also look around the building from the back of the stadium.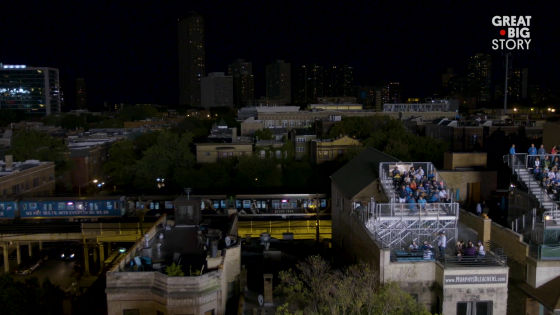 "I think the scoreboard is a special" fun. "Even so, I've kept watching the game all the time."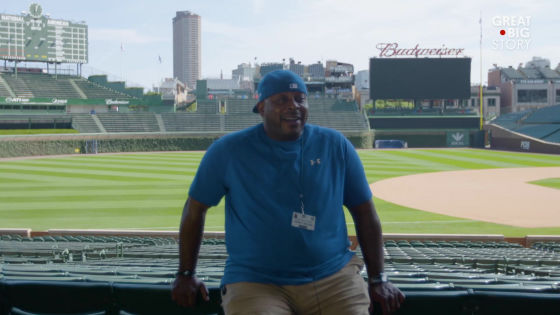 Wrigley Field with an analog type scoreboard says Wilson that it is a stadium that tells me the original feeling of how the baseball started.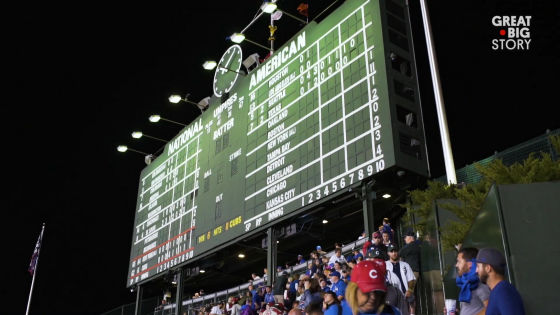 in Video, Posted by darkhorse_log