Legend Pokemon "Laikou" "Entei" "Suikune" Appears to Pokemon GO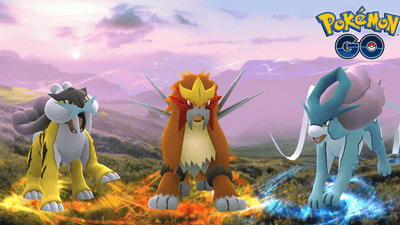 In the summer of 2017, in commemoration of the first anniversary of "Pokémon GO (Pokemon GO)", the legendary Pokemon "Rugia" "Freezer" "Thunder" "Fire" appeared, but from September 1, 2017 It was announced that "Raiko" "Entei" "Suikune" appears in the raid battle.

The appearance of the legendary Pokemon, Reiko, Entei, Suikune! Notice of "EX Ray" field test - Pokémon GO
http://pokemongolive.com/ja/post/johtolegendary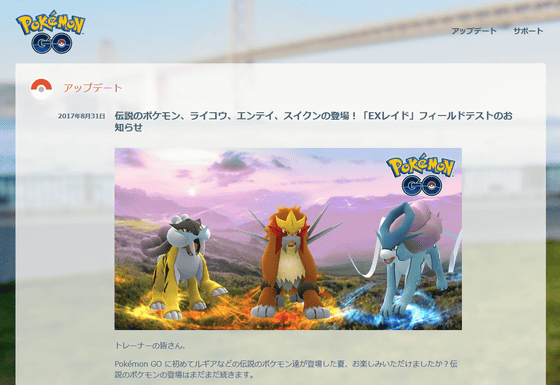 "Raiko" "Entei" "Suikukun" is a legendary Pokemon of the Joutt region which is the stage of "Pokemon Gold and Silver", and from September 1 to September 30, Leichow is the Americas, Entey is Europe and Africa Continent, Suicune emerged in the Asia-Pacific region. After that, it is said that place movements will be held in October and November respectively.


The legendary Pokemon "Raiko" "Entei" "Suicune" seems to be confirmed all over the world. Let's find a nearby gym!pic.twitter.com/QdZhcUHh 5J

- Pokémon GO Japan (@ PokemonGOAppJP)September 1, 2017

During this period, field tests of "EX raid" will be undertaken with stronger raid bosses than ever before. Some invitations to the test will be sent to some players in the future, after being tested at some gyms, they will be implemented worldwide.
in Game, Posted by logc_nt