Is 'Kanazawa Ice', which is a hot topic overseas as 'Japanese ice cream does not melt', really melt? I actually left it at room temperature and checked it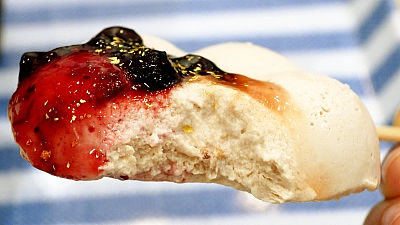 Commercially available ice cream is coagulated by using a
thickening stabilizer,
but is it possible to make ice cream made only from natural ingredients? That's
why
'
Kanazawa Ice
' was developed. The ice cream is hardened with a patented ingredient called strawberry polyphenol, but it is an ice cream that does not melt even at room temperature, and it has become a hot topic in overseas media as '
Japanese
ice cream does not
melt
'. I actually bought it and left it at room temperature to see what the unmelted ice cream was like.
Kanazawa Ice / Official Online Shop
http://www.kanazawaice.shop/
Kanazawa Ice has three stores, 'Kanazawa Higashiyama Store', 'Osaka Americamura Store', and 'Harajuku Takeshita Street Store', and this time we headed to the Osaka Americamura Store. The address is 1-8-21 Nishi-Shinsaibashi, Chuo-ku, Osaka-shi, Osaka, Japan, and it is about a 5-minute walk from Shinsaibashi Station on the Osaka Midosuji Line.
I found a shop while walking.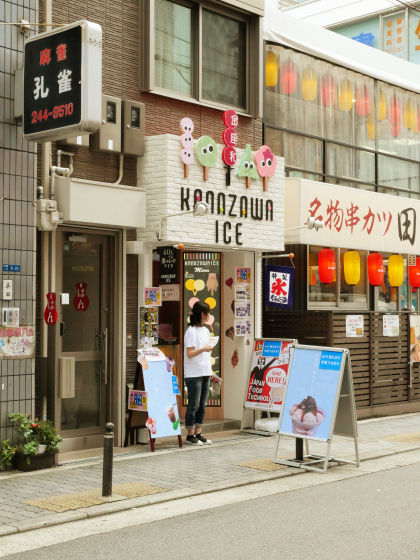 The shop is long and narrow in the back, and there is also an eat-in space.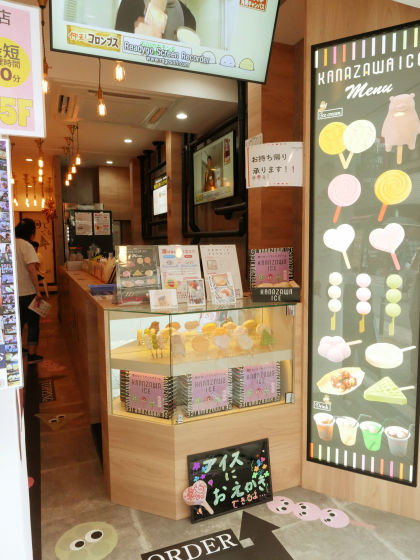 Both eat-in and take-out orders are placed at the cash register at the store. Kanazawa ice cream is basically 500 yen each, and there are 300 yen for triple ice cream like dumplings, and there is also a float with Kanazawa ice cream floating on it. If you buy one ice cream, you can choose one from 'strawberry sauce', 'blueberry sauce', 'chocolate pen', 'caramel sauce', 'kinako sauce', etc., and you can add toppings for +50 yen. Besides the sauce, gold leaf was also sold like Kanazawa.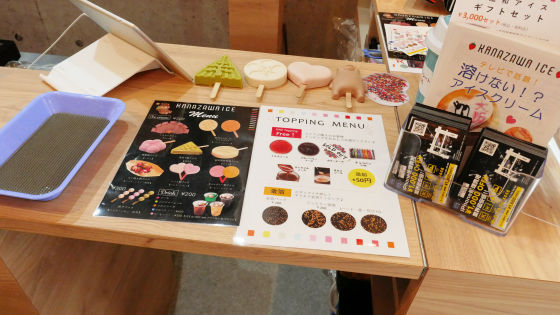 After ordering, toppings will be done with the chocolate pen placed on the counter.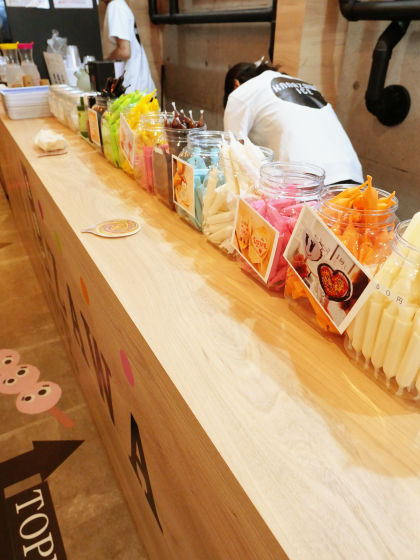 Take the purchased ice cream to the eat-in space. There were two table seats for four and four table seats for two.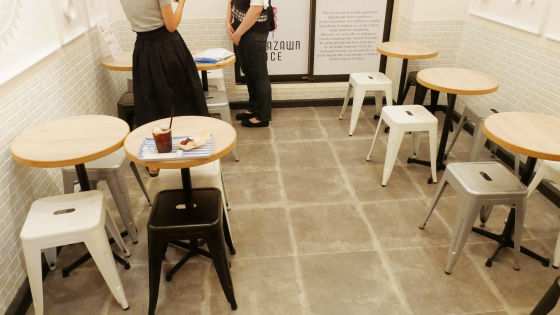 So, this time I bought a coffee float (300 yen) and Fukuume-style ice cream (500 yen). I chose blueberry sauce and strawberry sauce as the sauce.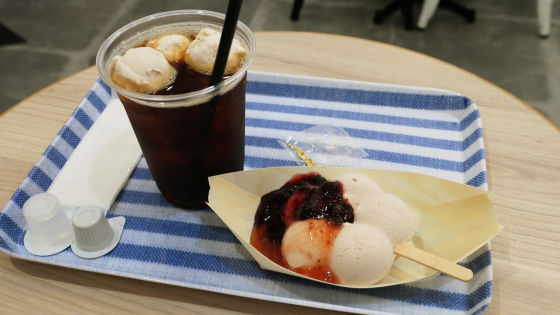 Compared to the iPhone SE with a total length of 123.8 mm, Fukuume-style ice cream is about this size.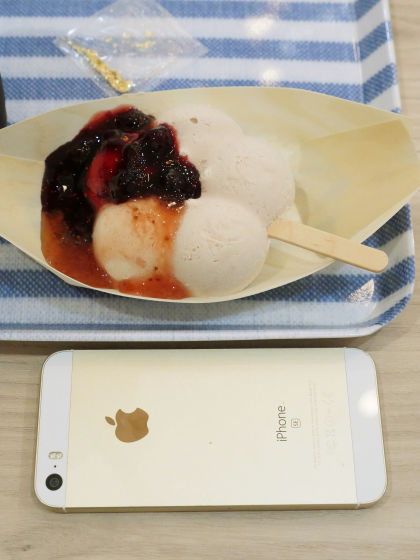 I also sprinkled gold powder.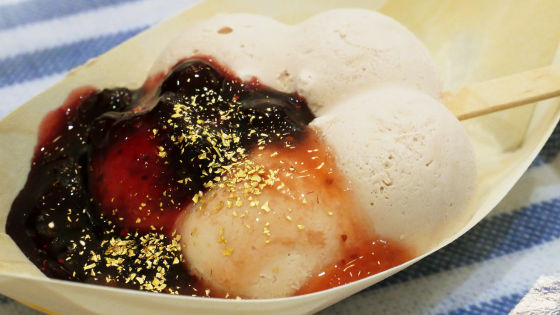 There are some holes on the surface of the ice cream, but nothing has changed.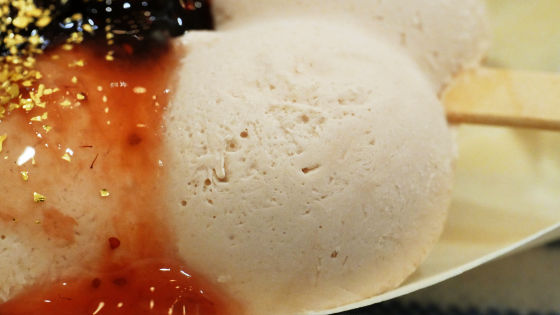 When I actually ate it, it was a little crispy and had the same texture as ordinary ice cream, but it melted very smoothly in the mouth. The name is 'Fukuume-style ice cream', but it has a strawberry flavor and goes well with the sweet and sour berry sauce that contains the flesh.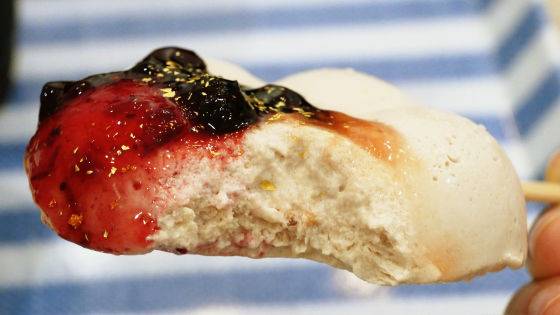 As I continued to eat it, the surface became a little smooth and sticky over time, but when I bought it and ate it at the store, it was a very ordinary 'delicious ice cream'.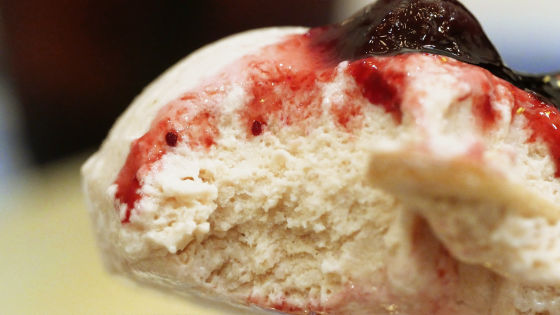 The coffee float looks like the following.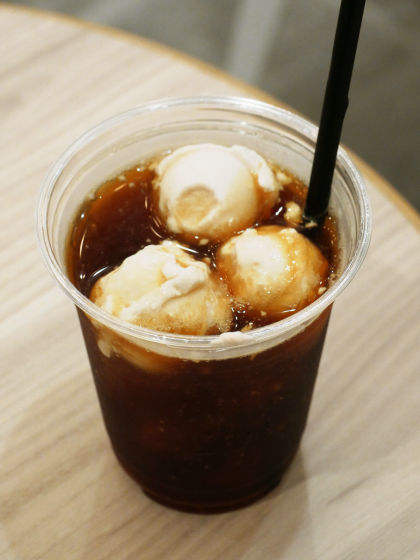 When it comes to coffee floats, the ice cream melts and becomes like milk coffee on the way, but Kanazawa ice cream is hard to melt, so you can eat ice cream until the end.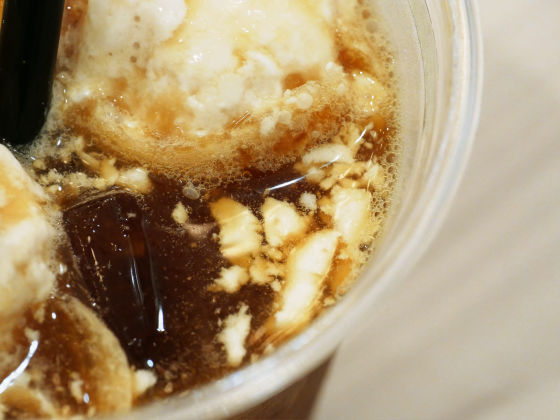 Immediately after purchasing it at the store, I don't know that it's 'unmeltable ice cream'! So I took it home.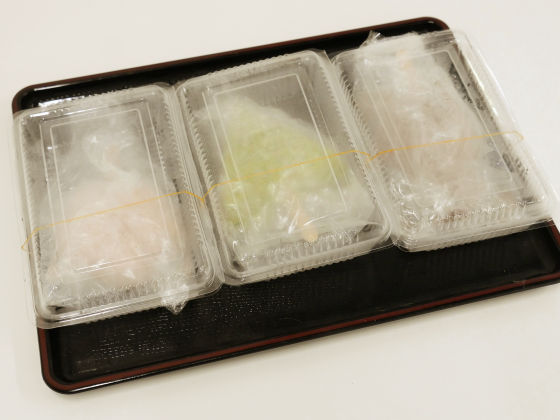 If you take it home, the ice cream will remain in the mold. The one in the photo is re-frozen once to compare the melting condition with the commercially available ice cream.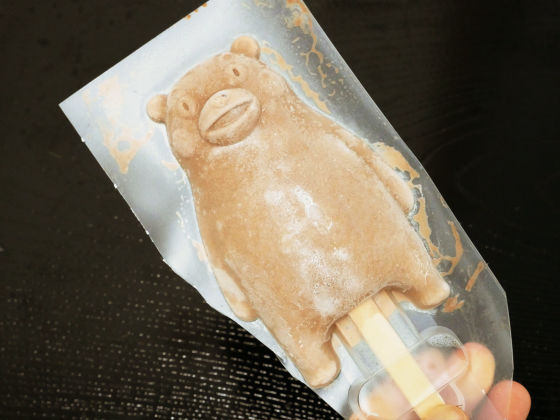 When I take it out of the mold, it looks like this.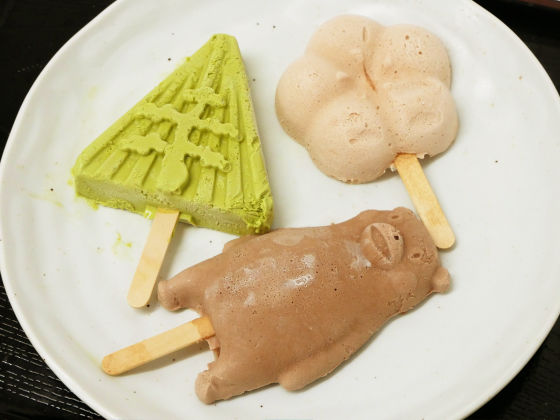 So, I will leave it for a while in a room at room temperature with ordinary ice cream I bought at a convenience store. At this time, the room temperature was 28.4 degrees.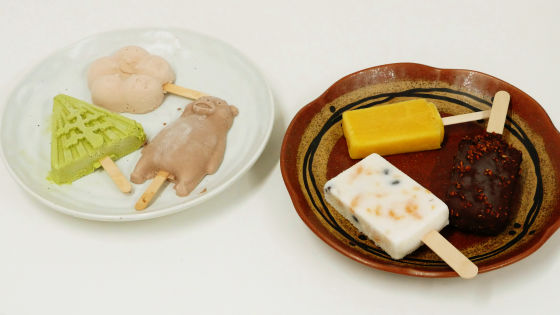 After 10 minutes from leaving at room temperature, both still retain their shape.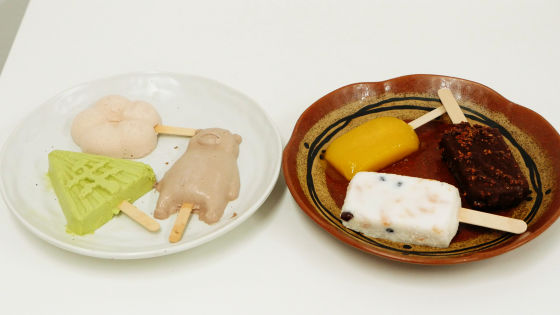 However, if you look closely, the ice cream at the convenience store has already begun to melt.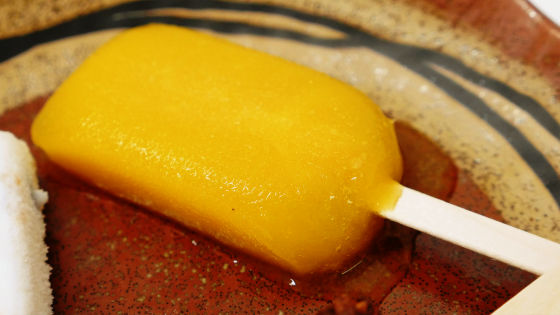 On the other hand, Kanazawa ice cream has a little gloss, but it does not lose its shape at all.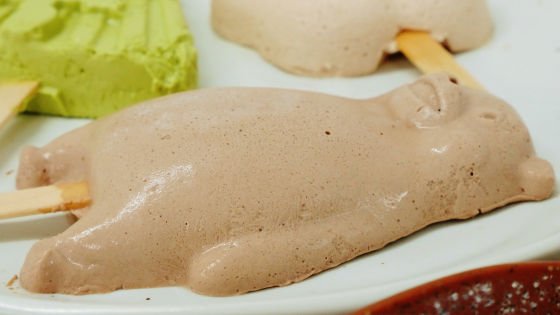 Twenty minutes after the start of the experiment, the ice cream at the convenience store finally began to melt in earnest.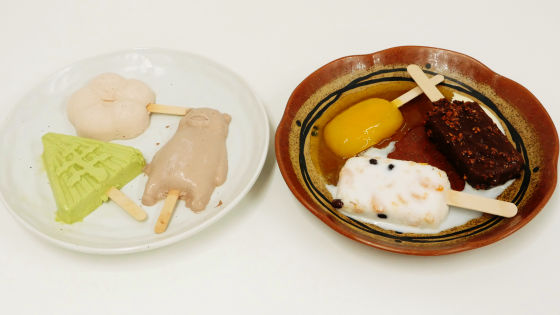 Even with chocolate-coated ice cream, liquefied ice cream flows out between the cracks in the chocolate.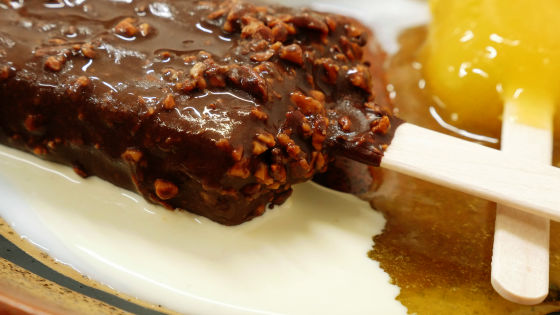 This ice cream is also floating in the sea.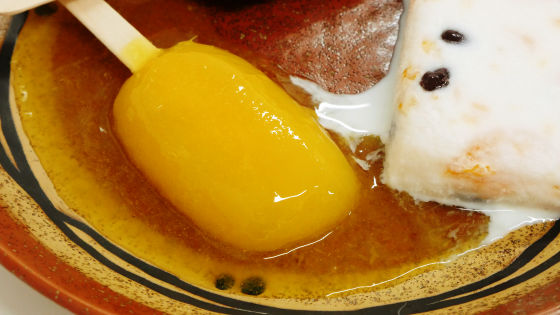 On the other hand, Kumamon, without making a slight movement.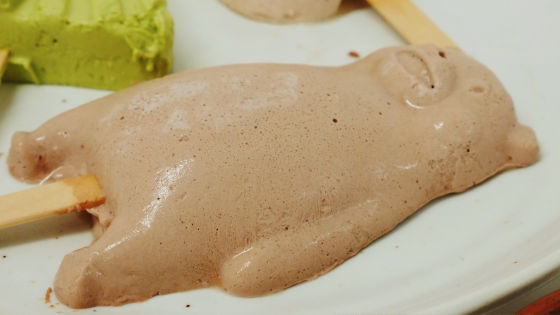 You can see that a little water has come out at your feet, but the unevenness of the appearance remains clear and the shape hardly changes.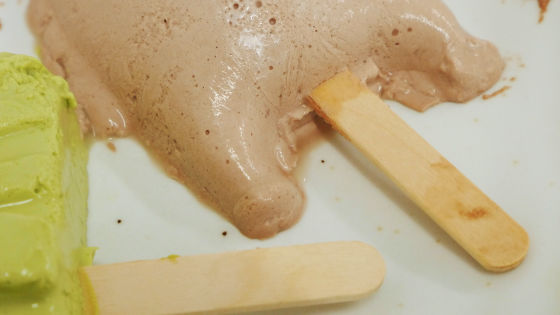 And 30 minutes later.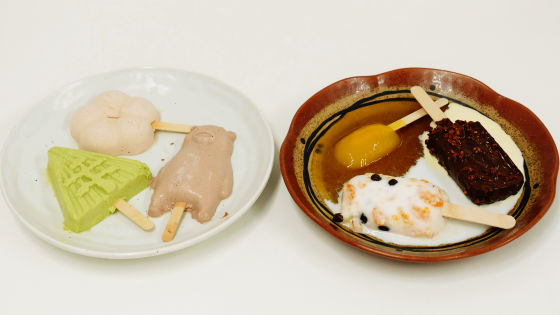 Convenience store ice cream is no longer a state where ice cream debris is floating in the sea.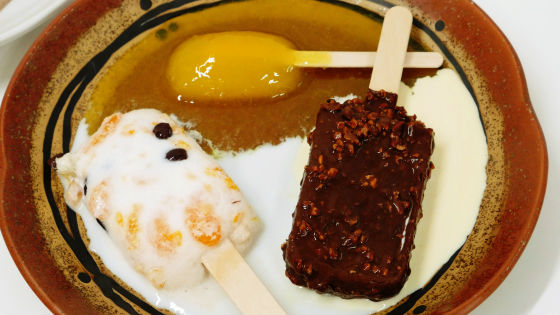 It was deliciously eaten like soup.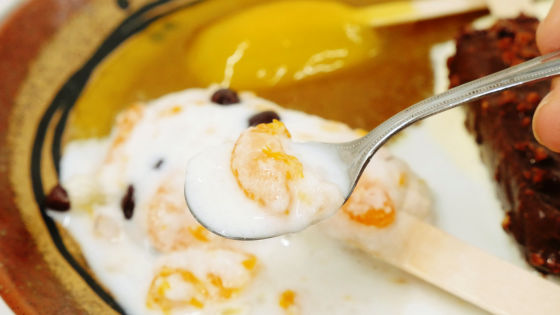 The chocolate coating also collapsed.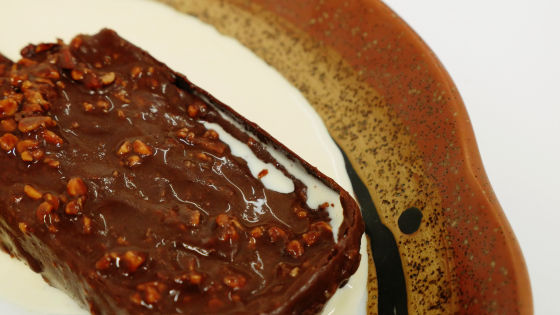 On the other hand, there is no liquid on the plate with Kanazawa ice cream.



Same as 30 minutes ago.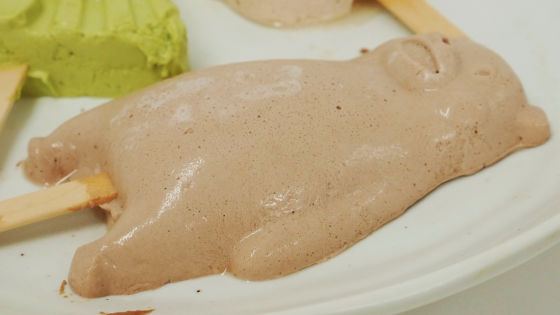 Yukitsuri-style ice cream ...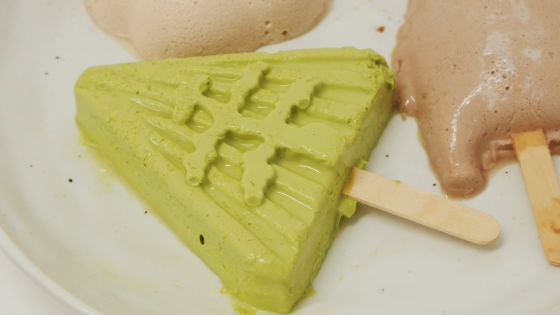 There is no change in Fukuume-style ice cream.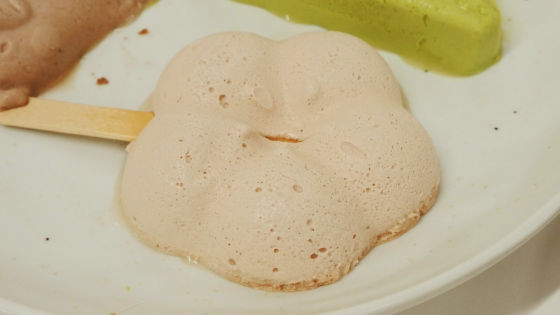 Kanazawa ice cream doesn't seem to melt at all, but what exactly does that mean? So I actually tried it.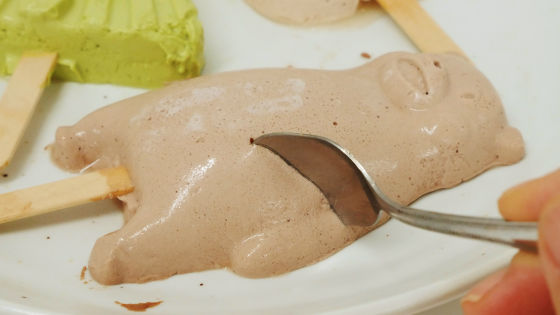 Then, when I bought it at the store, it was 'ice with a smooth texture', but over time it changed to a mousse-like texture like bavarois. It's fluffy and smooth, and the impression when you eat it is not so-called 'ice', but you can enjoy it as a dessert form different from ice cream. The reason why Kanazawa ice cream does not melt is that by using the patented ingredient 'strawberry polyphenol' developed by Professor Emeritus Tomihisa Ota of Kanazawa University, the water and oil contained in the cream are strongly bound and the temperature rises. It is said that it is due to the mechanism that it will be able to keep its shape.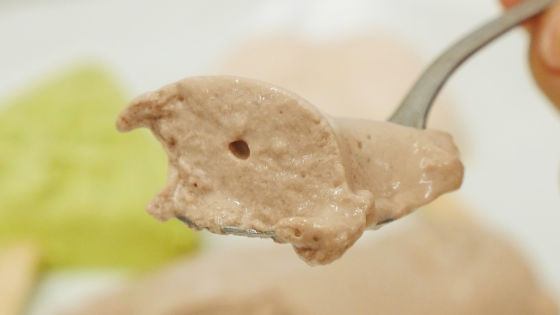 You can see what it looks like when left at room temperature by watching the movie.


When the unmelted ice 'Kanazawa Ice' is left at room temperature, it looks like this --YouTube
You can choose one sauce at a time when you take it home.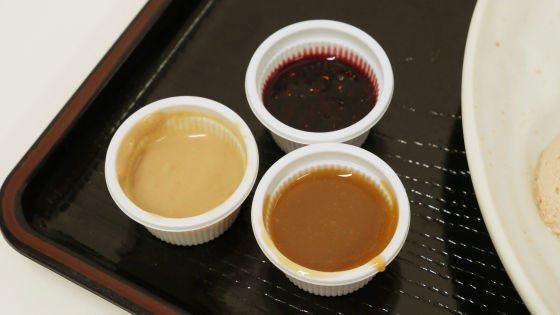 Of course, it's okay to eat it at the store, but when you take it home, you can enjoy the change from ice cream to mousse by slowly eating it, so it was a sweet that I definitely want you to take as a souvenir.