The Olympics won 28 medals and the strongest swimmer in history ever competes with a rain shark in the water Movie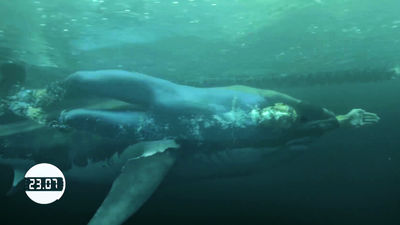 In the 4th Olympic appearance, he won 28 total medals, 23 of them won the swimming world for a long time as the world's strongest swimmer with a marvelous achievement of gold medalMichael PhelpsIt is a player. For swimmers it is a longing existence, Japanese ace Kosuke Hagino also "Phelps is my eternal goal, an eternal starGreat players enough to talk. Such Phelps had announced retirement after the Rio Olympics in 2016, but in 2017 it came back to the water to make a swimming fight with Hokkaido shark and 100 meters in the plan of TV.

"Michael Phelps VS Hojo shark" planning was done in the popular show "Shark Week" of Discovery Channel.

#PhelpsVsSharkIs on@ DiscoveryNOW! RT if you're watching it with us.# SharkWeekPic.twitter.com/xlOWRBzBNF

- Shark Week (@ SharkWeek)July 24, 2017

Phelps' opponent who has repeatedly updated the world record at the Olympic Games and World Swimming etc. has become recognized as a representative type of human eating shark by appearing in the movie "Jaws". Speaking of Phelps, we hold a world record of 49 seconds 82 (7.2 km / h) with a 100 meter butterfly, but can we swim faster than Whitehead sharks?

Michael Phelps races a great white shark (sort of) - YouTube


A ship floating on the sea. Phelps is the person who is trying to jump into the ocean at that stern.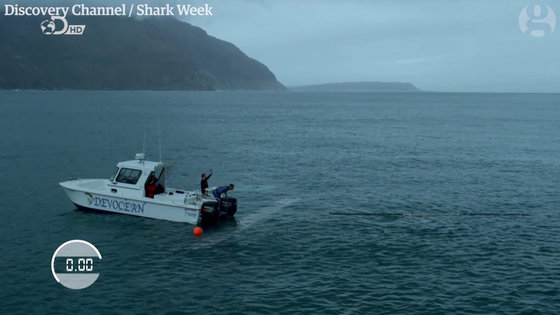 The shark's dorsal fin and tail fin comes closer to that side ... ...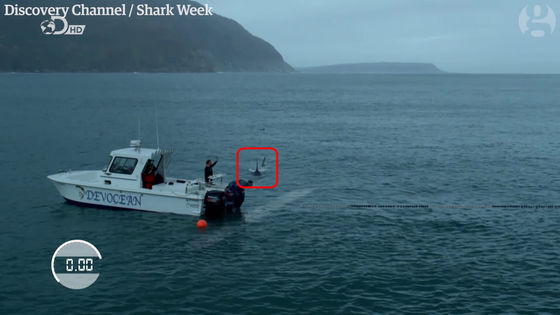 Phelps raced and the race started.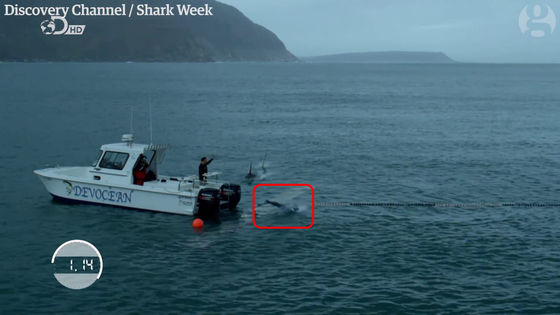 Phelps' player who has won 23 gold medals at the Olympic Games VS confrontation of the rough star of the sea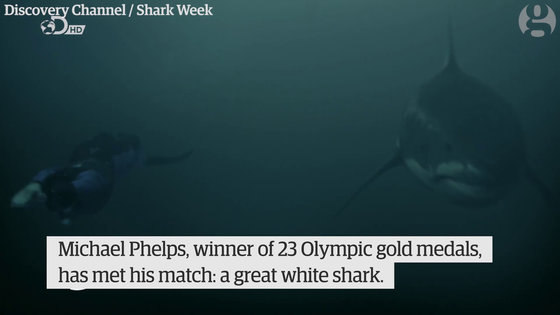 Phelps is not a butterfly holding a world record, it is swimming in diving.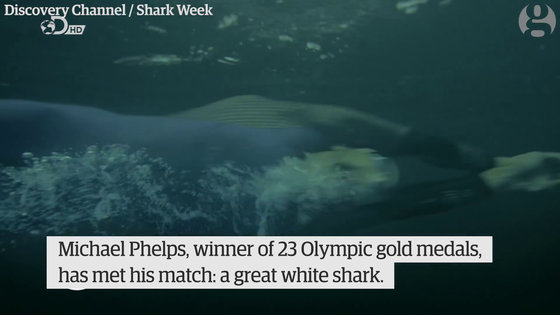 Hojo shark swim just beside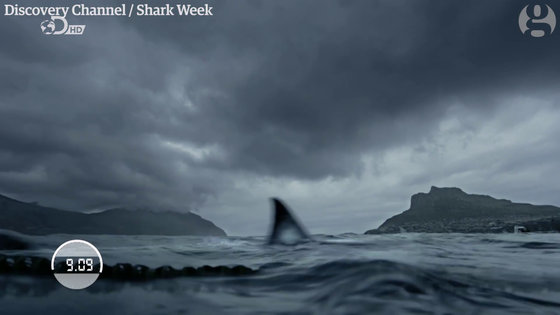 Considerable close battle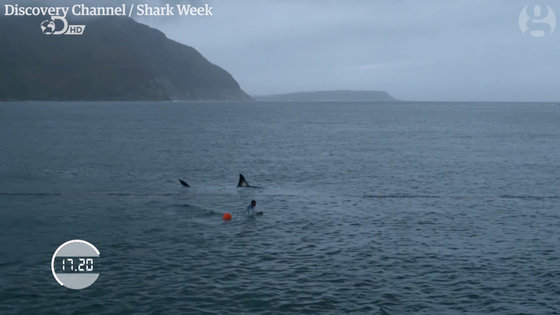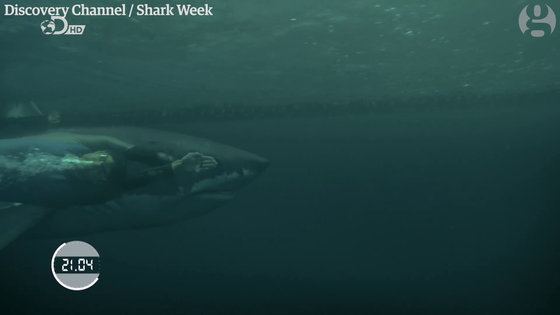 Is slightly better whale sharks ...?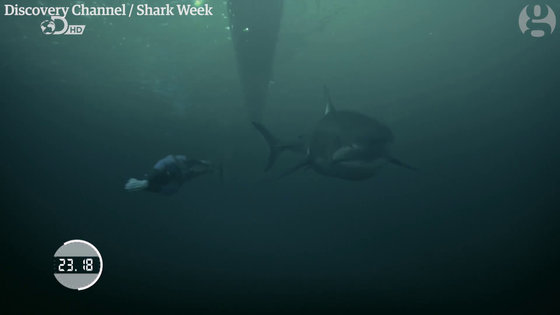 Phelps is wearing fins on his feet, and it seems that the thrust is considerably increased compared to swimming normally.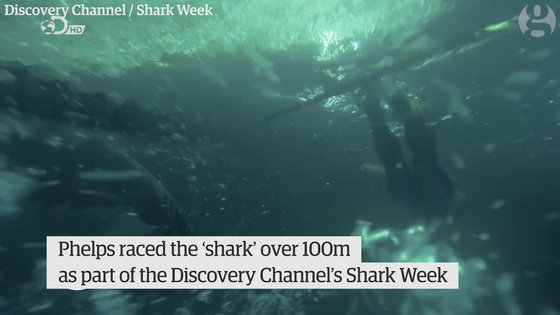 Shoot the situation of the race from directly above.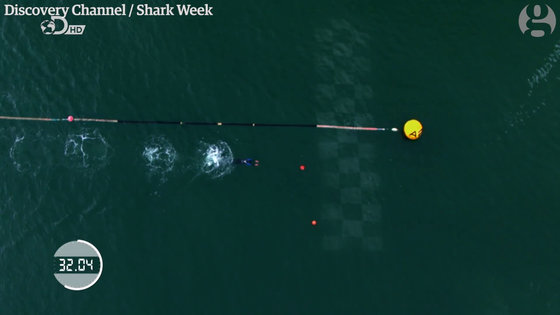 Hokkaido shark finishes slightly ahead.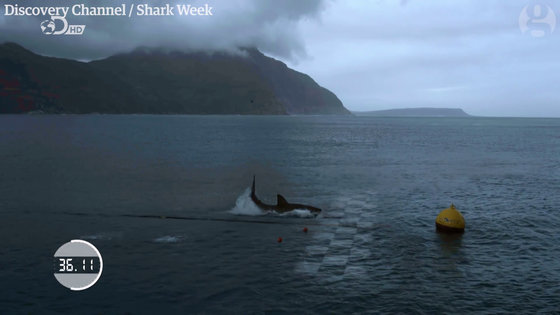 Phelps made a goal two seconds later. It was a bearish shark that won.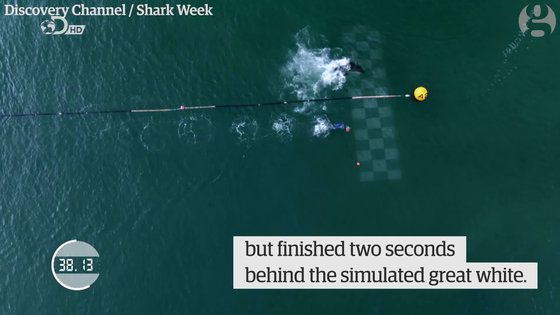 Still Phelps has satisfied expression.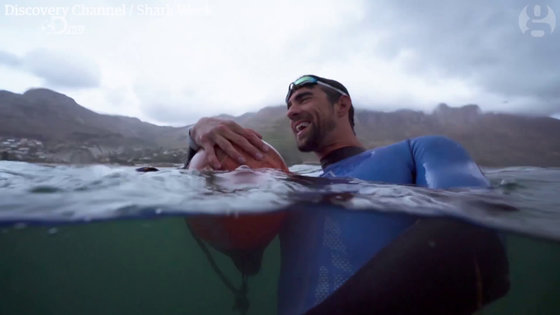 This confrontation does not actually race the Phelps player and the Whitehead shark, but investigates the speed with which the Whitehead shark swims and simulates the time when Hojo Shark swam 100 meters from there. And it was that Phelps players synthesized CG of Hojo shark shark to the image when they actually swam and reproduced how they swim together.

Phelps also tweeted on their own Twitter account, "Rematch? Next ...... with hot water."

Rematch? Next time..warmer water.# SW 30@ Discovery@ SharkWeek

- Michael Phelps (@ Michael Phelps)July 24, 2017