'Spider-Man: Homecoming' review, Michael Keaton too enemy & true story of 'Superhero Story'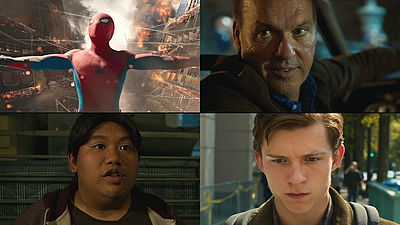 If you've ever seen Spider-Man before, you can insist, and it's overcoming all the flaws so far. First, there is no strange spiciness. Annoying romance, youth and everything are left behind. In short, it has been completed as a 'Superhero Story'. At this level, it's hardly ever seen in a previous Marvel movie, and now it's pretty good. The flow of the script is much more 'modern' than in the past, and this unnatural point can be felt quite naturally. Whatever is awesome, you'll know that it's more than two hours and doesn't slack at all. This is a very high level of evidence. The lack of sluggishness from the beginning to the end, and it goes on thoroughly until the staff roll ends in a true sense. Avoid spoilers as much as possible below, but only the 30 second trailer below is worth watching. It's almost like this without a joke.


Movie 'Spider-Man: Homecoming' Selfie Trailer-YouTube
It feels a bit like a deadpool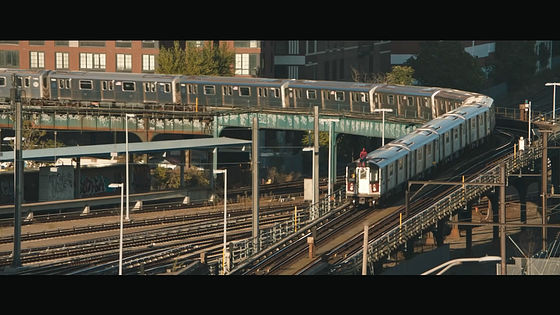 Although it is not a full-length self-portrait, this 'feeling with feet on the ground' goes all the way through and goes through as a single line to the end. So, when asked, 'Whether you should go to a movie theater or not?'

Pattern A : People who have seen all the Marvel movies so far, but Spider-Man hasn't actually seen
↓
Must see

Pattern B : In addition to all the Marvel movies so far, I have also seen all of Spider-Man (I am Kore)
↓
Must see

Pattern C : I have never seen a Marvel movie or Spider-Man at all.
↓
It's too dangerous but you should go see it. Perhaps there are a lot of unknown points, but rather, on the contrary, I was worried about the development so far like 'What happened like this?' There is a danger of doing it. It is very dangerous in that sense. In addition, unfortunately, there aren't many more interesting films in Marvel's movies than this one. '
Avengers
' and '
Deadpool
' will be comparable to the current work, but nonetheless, we still have to raise our army.
Pattern D
: All other combinations
↓
must-see. If possible, you should watch as much as you can of the series you haven't seen before, or at least watch the trailer of the past and play it on YouTube. It is worth it.
There may be many conditions for a masterpiece, but the following points were particularly impressive.
1: The enemy Michael Keaton is really great
2: The hero's friend Fat is super nice
3: The music goes really well
4: In short, storytelling is crazy
Each is explained.
◆ 1: Michael Keaton, the enemy, is really amazing
Michael Keaton
was the one who played '
Batman
' in 1989, the one who played
Birdman
, and in this work is finally 'Enemy', but how to draw as this enemy is very excellent.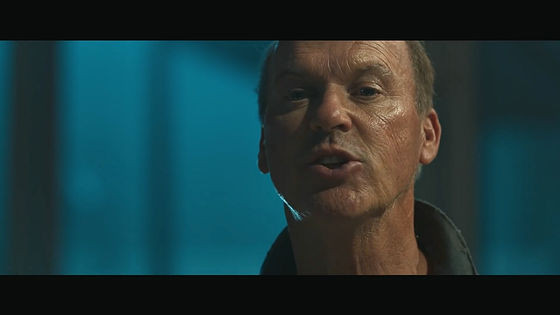 I'm not a villain, I'm fighting for my family, and I can sympathize with the reason. The iron man looks like 'evil' fundamentally.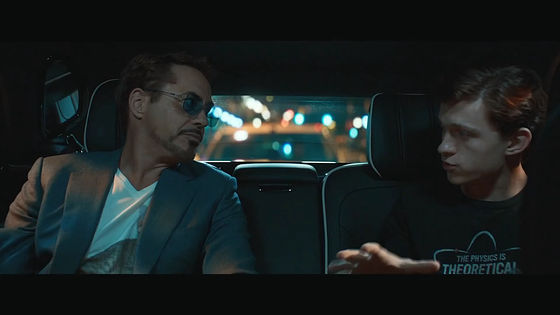 Somehow, the type that appears in the movie of the mafia `` is a criminal but not a cold-blooded person, but rather a friend and family, rather a personality, a reliable father and a boss '' .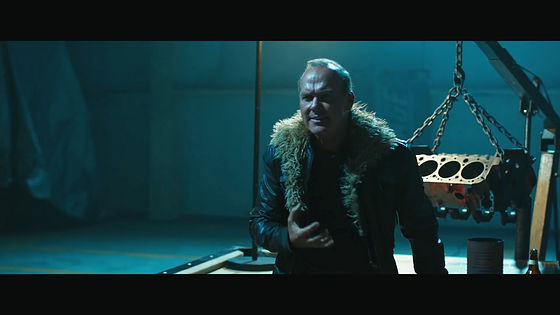 It's easy to say these roles, but it's self-evident that it's really hard to play. Michael Keaton plays it very naturally, not disgusting. There is a scene where the two cross, a face called 'a good father who supports the family' and a face called 'a villain who can't stop killing for money', but to be honest, it is too overwhelming. 'Wow wow wow!'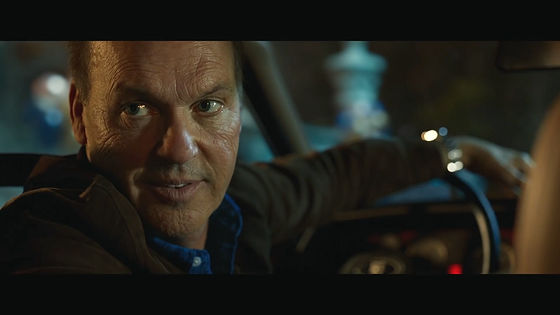 Marvel's enemies these days have had a lot of beats like 'What?', But he's definitely an 'enemy', and he's not at all shy. In addition, it stands before the protagonist and, for the sake of the story, is not just an enemy, but a symbol of being in every way. This is really good. In short, Michael Keaton's costume design doesn't look so cool, but as soon as Michael Keaton moves, it reaches a tough level.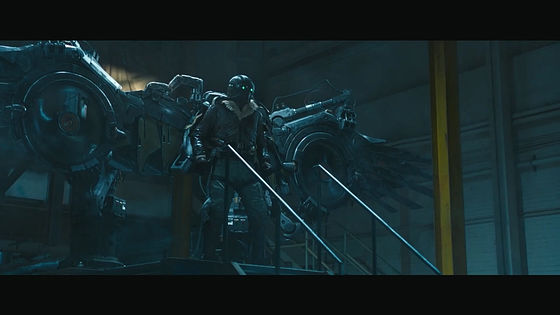 It doesn't look strong, but it's strong anyway. I don't know what you're saying, but it doesn't look strong anyway, but it's really strong. It's wonderful that this is done thoroughly and goes through to the last scene where Michael Keaton comes out. In particular, Michael Keaton's last scene can be called 'smirking.' In a way, it's a royal road, but with Michael Keaton's acting skills, he has succeeded in creating an atmosphere that is not just a person. Thanks to that, the impressions of the other enemies will all be hazy or memorable at all. The title 'Spider-Man vs Michael Keaton' is actually correct, and I can say for sure.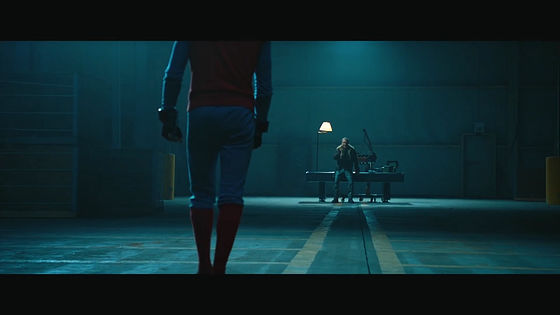 ◆ 2 : The hero's friend Fat is super nice



Most of the charm of the protagonist Peter Parker is made up of his friend, Fat.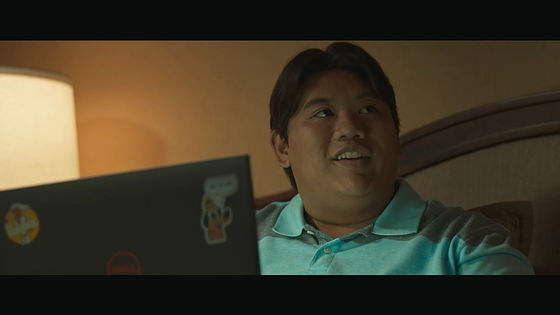 If you've ever seen the
Lord of the Rings
, you'll know it's comparable to
him
in the
example
. Or '
Orufenzu Blood and iron
of'
his
good even. In that sense, it is a venerable "good fat".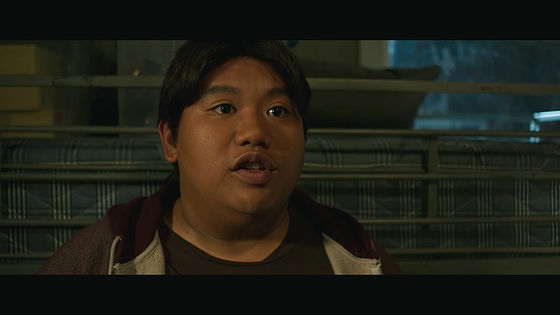 He appears in every scene, but he doesn't feel bad at all. Flying low at the last minute where it seems to be unpleasant, and when you notice, fly off with furious momentum, and finally, `` I can not think that he is not a virtual hero, or rather a Spider-man without him '' Become a transcendental important role.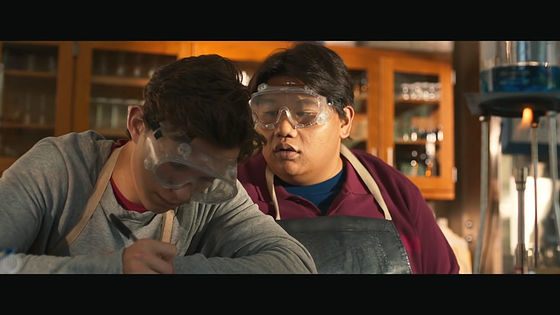 At first, it's like, 'Oh, yes, it's a common pizza fat', but as the story progresses, it gradually begins to say, 'Are you a good guy?' It's close to that feeling that a blue alien in '
Avatar
' noticed and seemed transcendentally sexy. He could be hugged.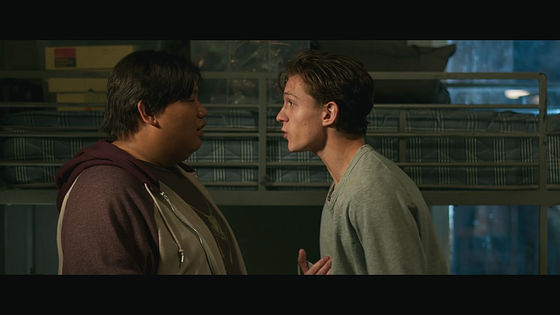 ◆ 3 : Music matches very well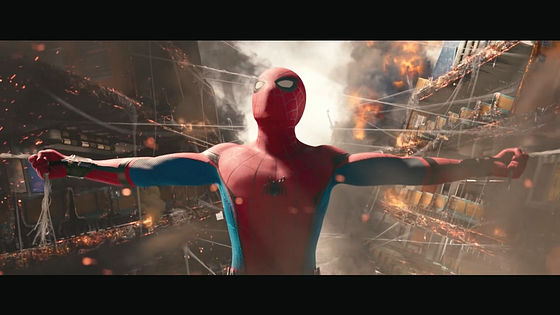 This is surprising. As for how long it will remain in your ear, it will flow through the ending staff roll, but you will know what kind of sound will come next. Before the screening, this background music was playing in the hall, but the biggest warning and anti-shock attitude was that 'Hey, it is too exaggerated ... Spider-Man is not a story that suits this song?' Rude level. The power of the song, especially when awesome action unfolds, and in Michael Keaton's scene. It's a crazy song that uses deep bass, so it's no exaggeration to say that the biggest reason to go to a movie theater is to experience the fusion of sound and BGM. In every scene, songs that match emotions sound, and they sound naturally, so they are considered 'good.' It was a song that I wanted a soundtrack after a long time.

◆ 4: Storytelling is really good
No matter how good the script is, the director's power is big, such as 'tempo' and 'between', what kind of muscle to adopt, what kind of scene to bring, and how to edit and show it. Even if you hear the name of the director '
John Watts
', there should be overwhelmingly few people who come in a pin, but if you know the strangeness of your origin, your perception will change. His biography was briefly summarized in the brochure we received at the preview, and some of them are quoted below.
Produced a fake trailer with credits without permission, 'Eli Ross Production General Conductor'. He became a hot topic on YouTube and was contacted by Eli Ross himself. It became the horror movie ' Crown ' (14), which was his feature film debut. The second director, COP CAR (15), starring Kevin Bacon, received high praise and was selected as the director of Spider-Man: Homecoming.


In short, it's the third one, and it's so complete, it's hard to say that terrible talent has emerged.

In particular, in the storytelling or script, I felt that 'it came so well, that's a good decision' because I cut the part of 'how I became a Spider-Man' as a video. This must be a decision. Thanks to this, Spider-Man's action will be unfolded from the beginning. And there is no extra love scene just behind ' Shin Godzilla '. There is a word for saying nothing, but anyway, it is almost equal to zero. The structure is such that 'growing as a superhero' awaits you every time you enter such a situation, such as youthful or romantic development.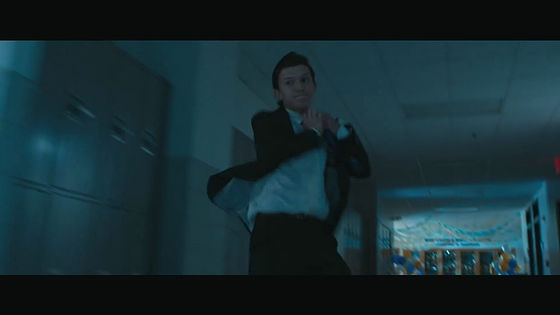 You can easily see what was wrong with Spider-Man up to now by looking at this work. So it's almost certain that you've finally succeeded in breaking through all the 'difficulties as a story' that you've seen in making a Spider-Man so far. If there is no past work, it will never be completed to here.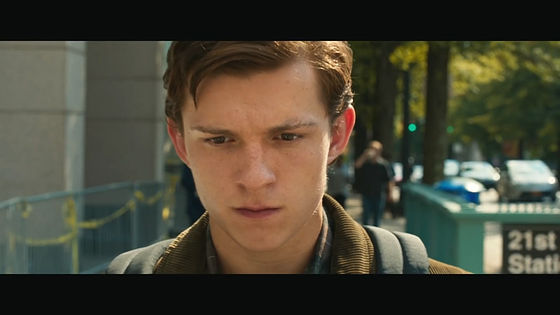 But that's why there is anxiety. In the past, the first Spider-Man was actually well done. It's the second work that starts to fail, and there's a terrible curse that stalls violently. This work is definitely one of the 'masterpieces' in Marvel's movie series, but is the 'next' OK? Anxiety cannot be wiped out. It's like feeling like 'The Deadpool was awesome, but is Deadpool 2 OK?'

Anyway, it's worth going to the cinema. I wrote this manuscript with the momentum I saw at the preview, but I lost a little bit of insaneness, but I have the power to do so. If ' Logan ' is the story to the end, its perfect contrast is now ' Spider-Man: Homecoming ', depicting how a 15-year-old becomes a superhero. I'm cutting it. It will be a superhero movie that I can recommend for a long time. It will be released on August 11, 2017 (Friday), but why was it not released on July 7 at the same time as overseas, is it a fool!

In addition, since the latest trailer is an intense spoiler, the following trailer released first is gathered just right, and in addition to this, it hardly appears in this work `` Spider-Man is a movie of Avengers It is just right for preparation because you can see the scene that came out at . The trailers other than the ones in this article are too spoilers and should not be watched.

Movie 'Spider-Man: Homecoming' Special News-YouTube


Spider-Man: Homecoming can be purchased from: At the time of article creation, Amazon Prime rental is 199 yen, DVD is 1845 yen, Blu-ray is 2314 yen.

Amazon.co.jp | Spider-Man: Homecoming 4K ULTRA HD & Blu-ray Set (First Press Limited) [Blu-ray] DVD ・ Blu-ray