Shows the inside of the auditorium "Steve Jobs Theater" for Apple events with 4K aerial shots of Apple's new company "Apple Park"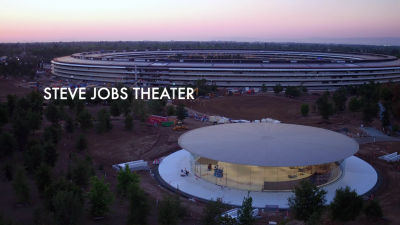 A new company under construction by Apple "Apple ParkThe aerial shot of the latest image was released, and the internal structure of Steve Jobs Theater was first revealed for the first time.

APPLE PARK: Late June 2017 - A look inside Steve Jobs Theater - YouTube


New picture shot in late June of 2017.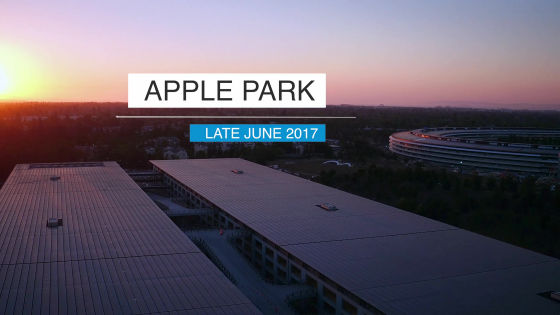 Tree planting is proceeding around round Apple Park.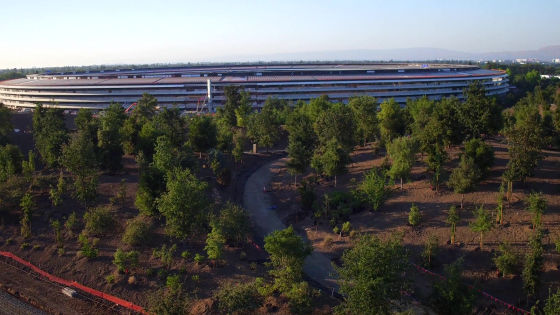 A solar panel is stretched around the circular ceiling, and all office electricity is scheduled to be solar photovoltaic.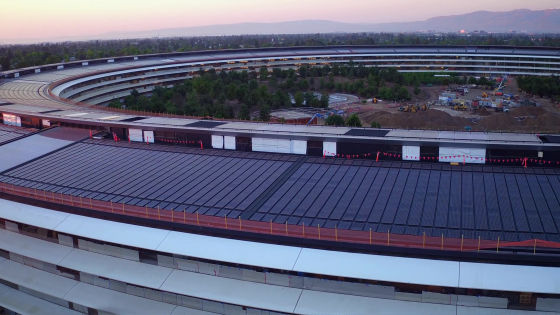 The interior's spacious space is likely to be a place for relaxation as the name of "Park".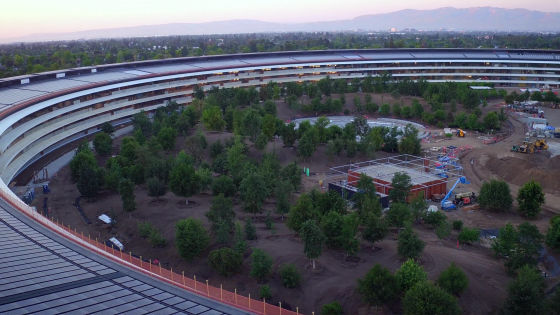 In addition to solar power generation, passive ventilation system is designed to minimize use of air conditioner.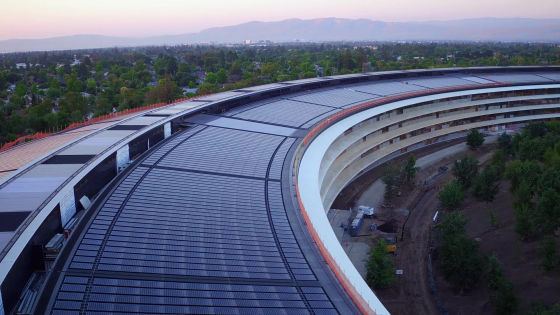 A four-story building is glassed, and a part of it has a huge glass panel that reaches the ceiling, creating an open space. In addition, open cafes and Apple stores will also be installed in the office.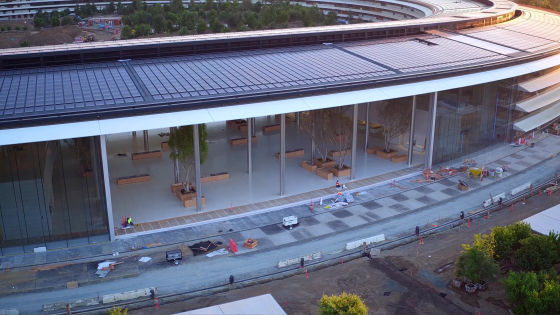 The internal garden seems to take time to complete. Eventually, 9000 trees will be planted inside and outside the building.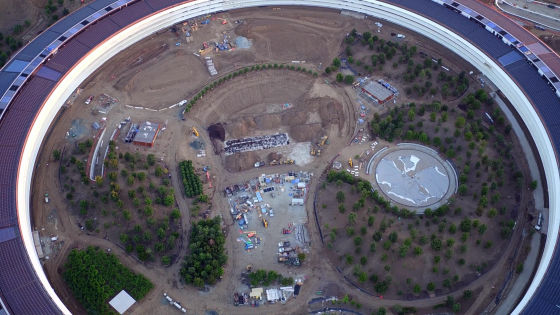 And, in the latest aerial image, the appearance of the auditorium "Steve Jobs Theater" bearing the name of Steve Jobs is caught.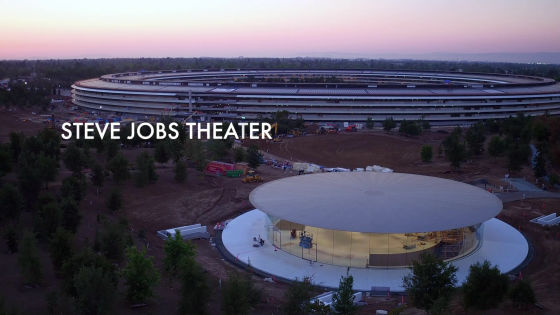 A drone camera with a lowered altitude shows the inside. I can see a big staircase leading to the basement, show Steely Jobs Theater a chilla that you can invite 1000 people visitors such as new product announcement events. The first show of Steve Jobs Theater is preeminent for the new iPhone announcement event of September 2017.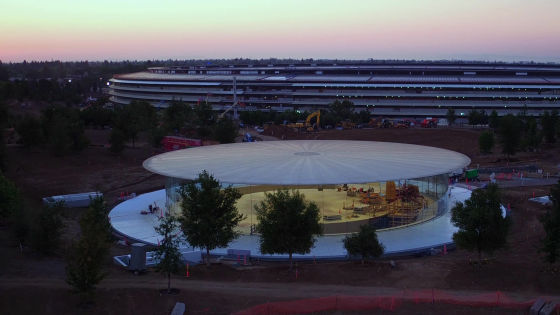 The main road leading to Apple Park is almost completed.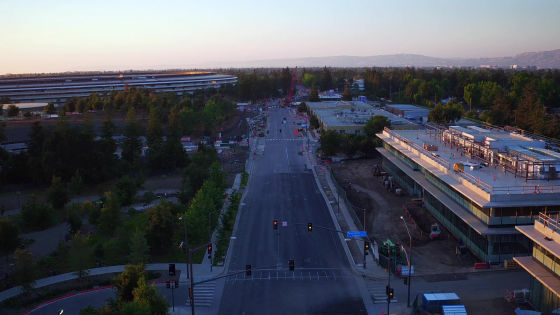 Construction of the entrance part is advanced at a rapid pitch.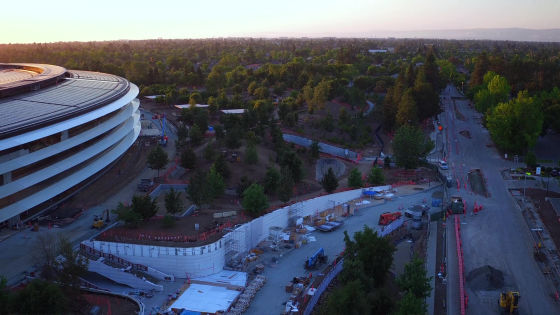 Apple Park has already started transferring headquarters functions, the office will be completed within 2017.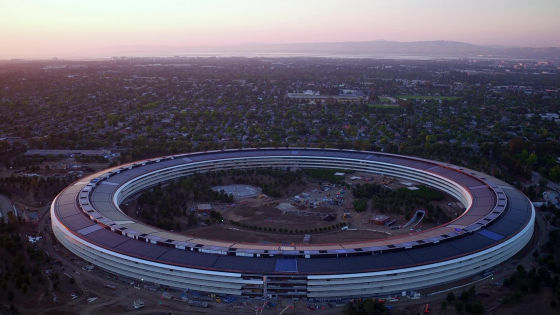 ·bonus
A recruitment cafe opened in Apple Park from June 24, 2017 has begun, and it seems that it is finally entering the final stage towards the opening of the cafe.

Apple - Jobs at Apple-Search