TV animation "Advance giant" Season 3 started in 2018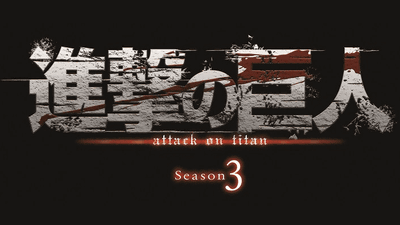 Broadcast began in April 2017 "Attack on TitanSeason 2 episode 37 (the final story) "Cry" broadcasting was done at TOKYO MX from 22 o'clock on June 17, 2017, within which it was announced that Season 3 will start in 2018.

TV Animation "Advance Giant" Season 3 Decided to start in 2018! | TV anime "Advance Giant" Official Site
http://shingeki.tv/news/archives/3047

In Season 2, "Beast Giant" appeared, Ellen also knew the identity of "super large-sized giant" and "armor giant" who caught mankind as crisis, thinking about the relationship between mankind and giant again The development of raging indescribable spread.

TV anime "Advance Giant" Season 2, Thank you for listening to episode 37 "Scream" at TOKYO MX! It is! Have you enjoyed the broadcast of Season 2? Thank you to everyone who watched until the last round! It is!
Illustration: Masashi Hōzuka#shingekiPic.twitter.com/B7vsZFyQgB

- Anime "Advance Giant" Official Account (@ anime_shingeki)June 17, 2017

Season 1 broadcasted from April 2013 is composed of 25 episodes, then after the theatrical version of the comprehensive compilation, between 2015 and the spin-off "attack! Giant Junior High SchoolBroadcasting. It was necessary to wait about 4 years from the end of Season 1 until the start of Season 2, but until Season 3 it is OK to wait for about 1 year. Since the original has not yet been completed, it is still unknown whether Season 3 will be completed or not yet.

In addition, "Advance Giant Season 2" will be replaced with "Welcome to the ballroomIn collaboration with, "Illustration of Levi dancing is also being announced.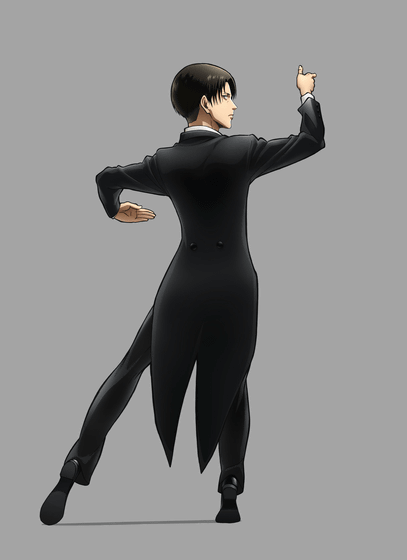 Animate Shinjuku comes with an extra large add-on board of this illustration from July 1. In addition, as a limited item, the release of mobile batteries, big acrylic key holders, clear files has been decided.

"Advance Giant" x "Welcome to the Ballroom" Animate Shinjuku Limited Collaboration Information | TV Anime "Welcome to the Ballroom" Official Site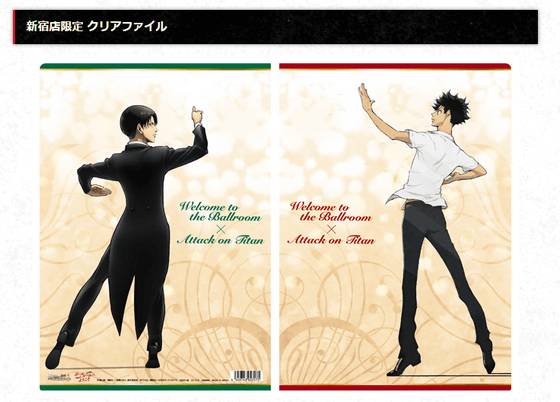 From Monday, June 19th, it is said that a special book cover of this collaborative illustration will appear in nationwide bookstores.

"Advance Giant" x "Welcome to the Ballroom" Special Collaboration! Animation "Advance Giant Season 2" The last book Revai x Takara Illustrated by End Cards is a special book cover! 6/19 ~ Nationwide bookstores for gift purchasers for books!https://t.co/XXL5EX06DDPic.twitter.com/BYetyT3pCK

- TV anime "Welcome to the Ballroom" (@ballroom_anime)June 17, 2017

◆ Work information
Original: Isayama Creation
Total Director: Tetsuro Araki
Director: Masashi Hōzuka
Series composition: Yasuko Kobayashi
Character design: Kyoji Asano
Overall director: Kyoji Asano, Satoshi Kadowaki, Ayumu Yamada
Assistant Director: Hideyuki Tanaka
Action drawing director: Yasuyuki Ehara, Yumifumi Imai, Takuma Hu
Art setting: Yachiho Taniuchi
Giant setting: Chiba Takaaki
Prop Design: Hata Takuma
Color design: Ken Hashimoto
Art director: Shunichiro Yoshihara
3DCG Director: Shigeto Hirozumi
3DCG Producer: Shuhei Yabuta
Director of Photography: Kazuhiro Yamada
Edit: Hida Sentence
Acoustic director: Masumi Mima
Music: Hiroyuki Sawano
Opening Theme Song: Linked Horizon
Sound effect: Shizuo Kurahashi
Sound production: Techno sound
Animation Production: WIT STUDIO

·cast
Ellen: Hiroki Kaji
Mikasa: Yui Ishikawa
Armin: Mary Inoue
Jean: Kisho Taniyama
Ani: Shimamura Yu
Sasha: Yu Kobayashi
Krista: Mikami branch weave
Cone: Hiroshi Shimono
Liner: Yoshimasa Hosoya
Berthelt: Tomohisa Hashizume
Yumir: Saki Fujita
Rivai: Hiroshi Kamiya
Elvin: Daisuke Ono
Hanji: Park Yumi
in Anime, Posted by logc_nt