Demonious quality Remem & Lamb etc. Re: Zero world life starting from zero Summary of one festival


I made an animation from the novel posting site "Let's be a novelist"Re: Another world life starting from zero"Popularity does not know where to stay,Wonder Festival 2017 [Winter]But a lot of figures are exhibited. I summarized the exhibits of corporate booths and general booths on how the rezero characters are three-dimensionalized.

At Toysworks' booth, a 1/7 scale 'Rem' was on display.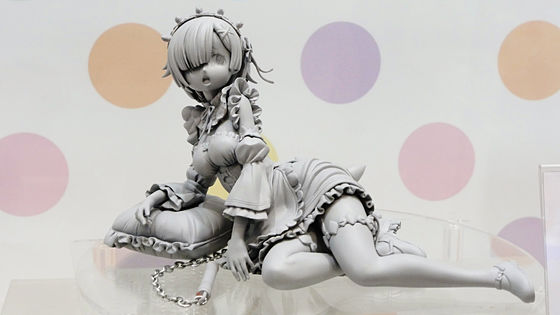 I am relaxing by putting elbows on cushion, but battle is briskly placed beside morning star also beside. The prototype teacher Masanobu Mamiwa / GEORGARI, the price is undecided, it is going to be released around the summer 2017.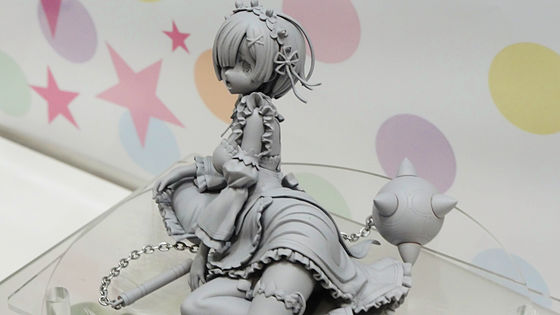 The Good Smile Company also had a 1/7 scale 'Rem'.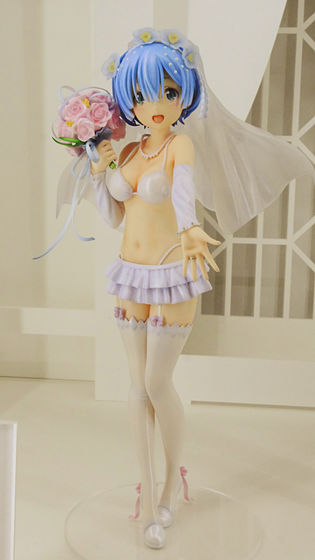 It is wrapped in a bouquet in hand, a veil in the head, wrapped in a bikini style bride costume.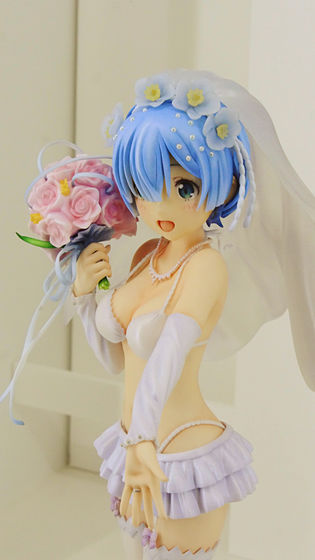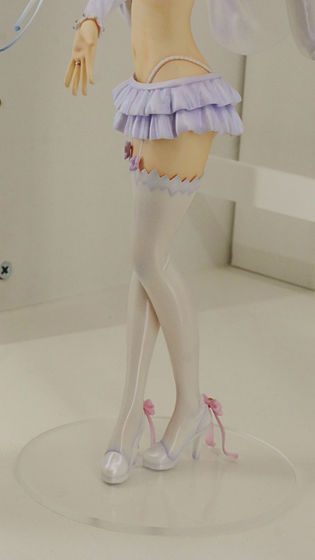 Looking from the front like this. The prototype teacher is iTAND / Yutaka Abe (Fenrir), the timing and price are undecided.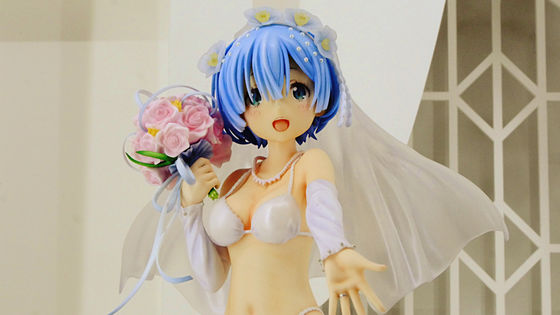 The Good Smile Company booth also has 1/7 scale "Rem", wearing the same maid clothes as the animation.



Tea set in hand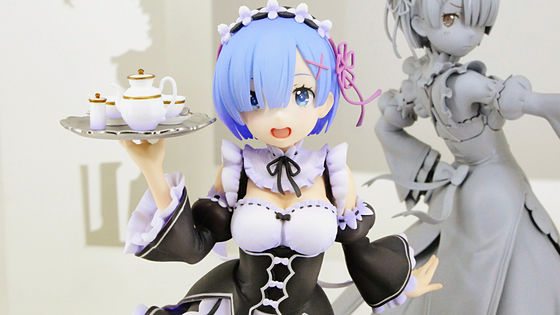 There is a feeling of dynamism that seems to move lightly. The prototype teacher is Yuuko - n (knead), the release date is scheduled for December 2017, and the price is 13,89 yen, excluding tax.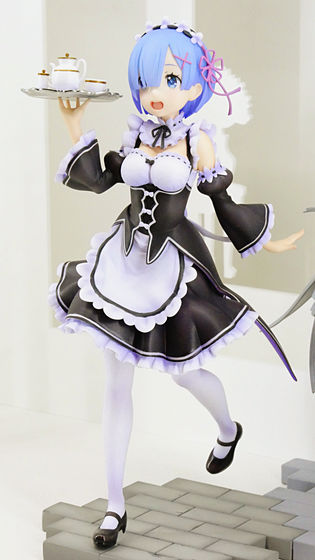 Next to that was a 1/7 scale "Lamb" with a deck brush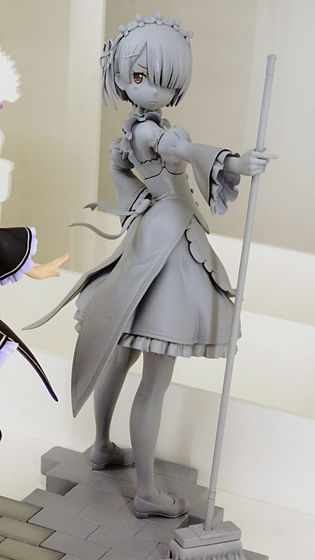 Although it is not painted under supervision, ram is three-dimensionalized with a cute expression. The prototype teacher is the same Yuuko (knead) as the above REM, release date and price are unknown.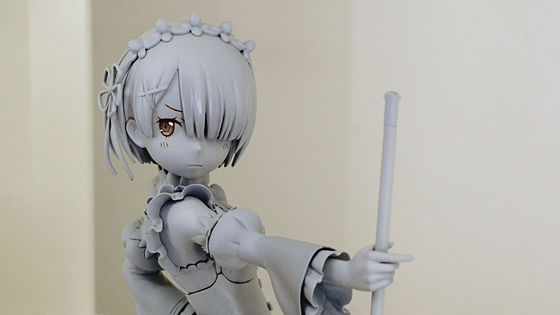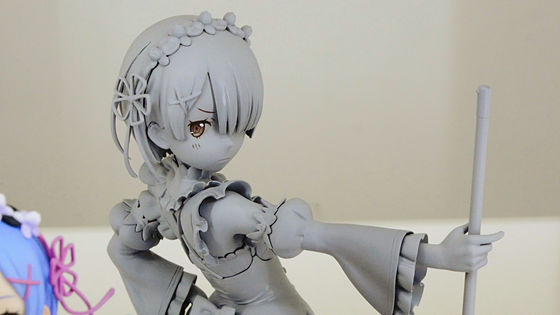 This is "Nendoroid Emilia"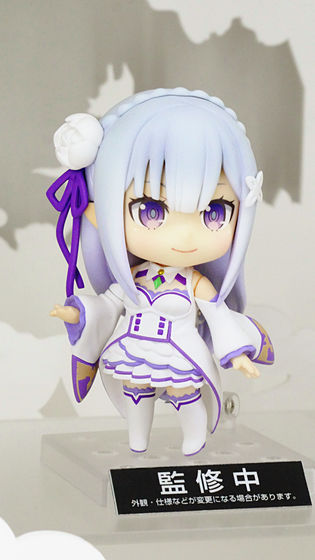 The prototype teacher is TOYTEC D.T.C, both the release timing and price are undecided.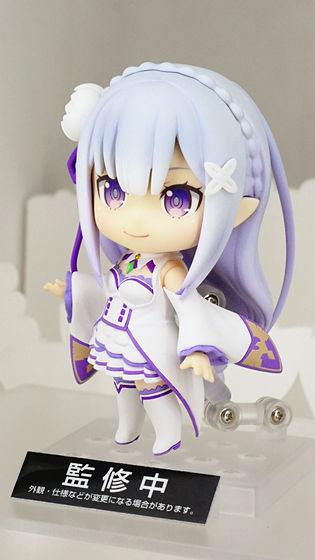 Magic flashed around "Nendoroid Lum" is floating.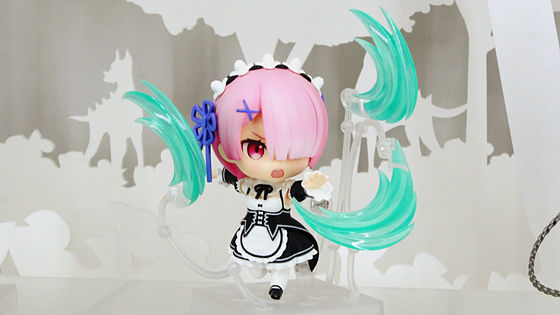 Release date scheduled for July 2017, price tax 4444 yen.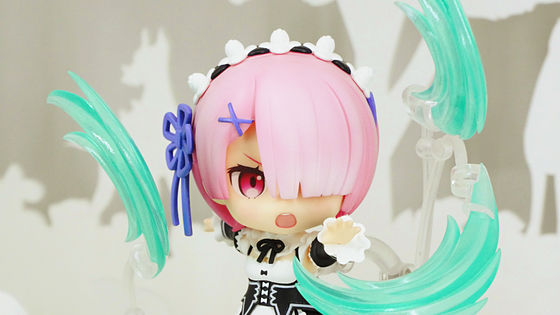 There was also a "Nendoroid Rem" that entered a battle state as a family of demons.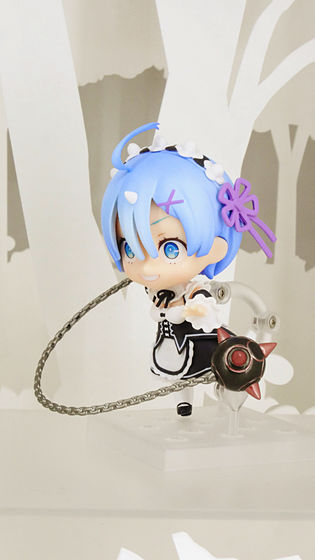 White horn is growing from the forehead, and we are spinning the Morning Star with eyes that are not extraordinary. The release date is January 2017 and the price is 4444 yen by tax. All three Nendoroid prototypes are Toitec D.T.C.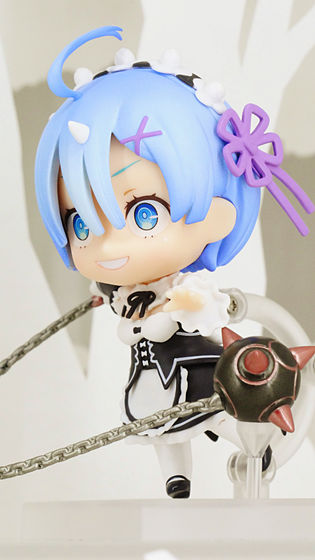 I figured out twins as well.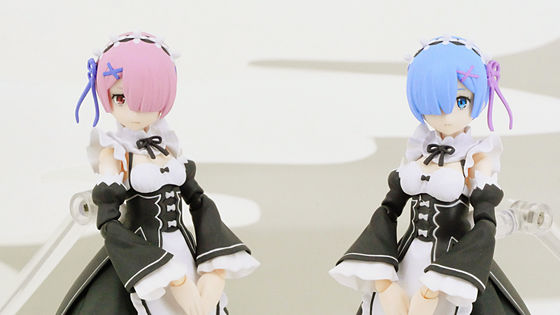 "Figma rum" is like this.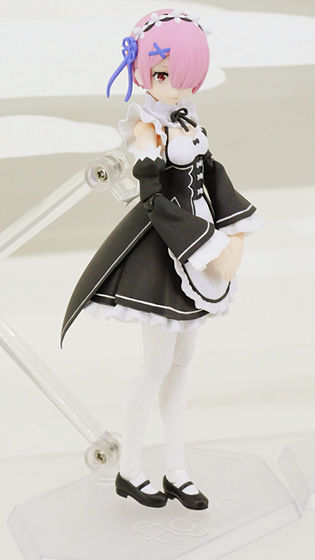 Release date Scheduled for summer 2017, the price is undecided.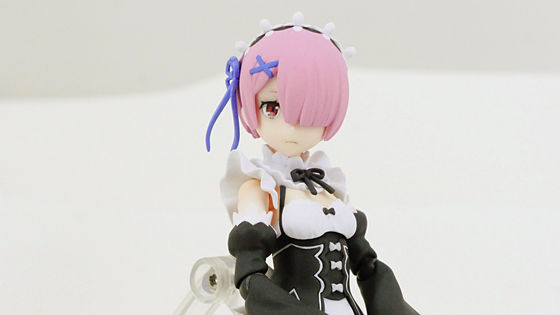 "Mirma miramu" figma rem.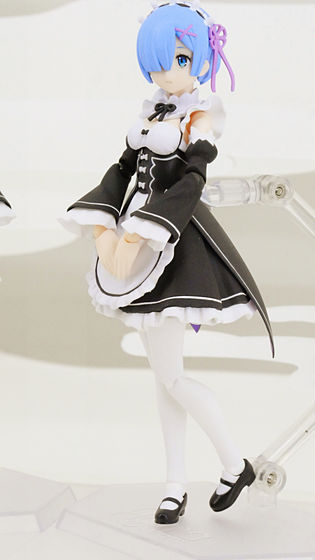 The release schedule is scheduled for summer 2017, the price is undecided, both prototypes are Max Factory (Masanori Kuroda).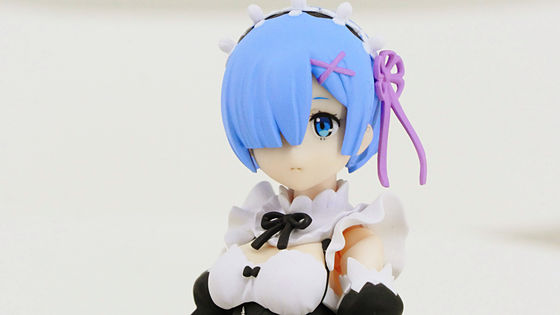 Many rezero characters were also three-dimensionalized at the general booth. The booth of Sakaki Workshops (4-10-2) was "Mame REM" (3000 yen). Because it is made with full color gypsum 3D printer, it can get in all colored state. Despite being small, the atmosphere of REM was well represented.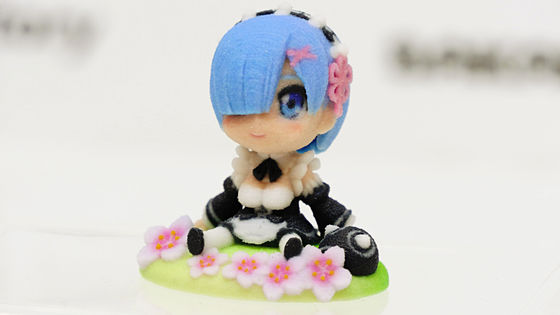 As for how small it is, this is the size that can be wrapped in the palm of your hand.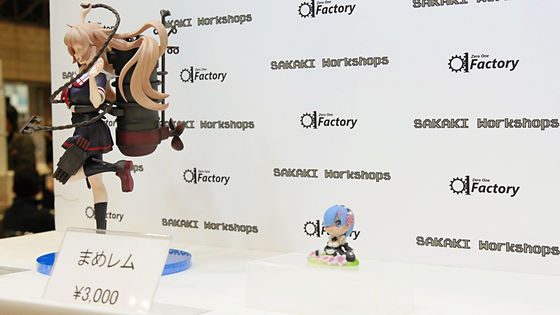 Next to that the "1/1 Rem bust" was on display.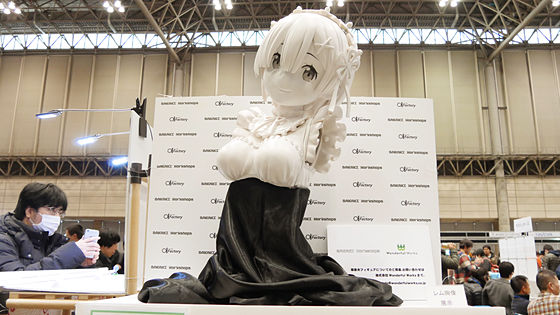 It is a life-size finish with a high level. One festival It is planned to exhibit whole body coloring in summer 2017.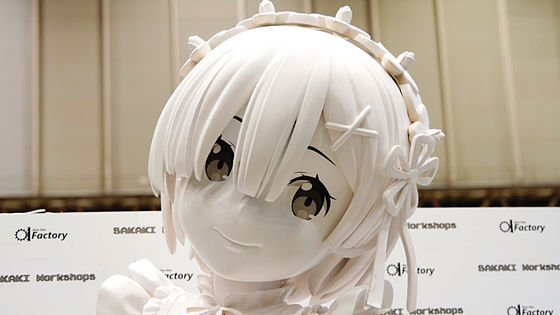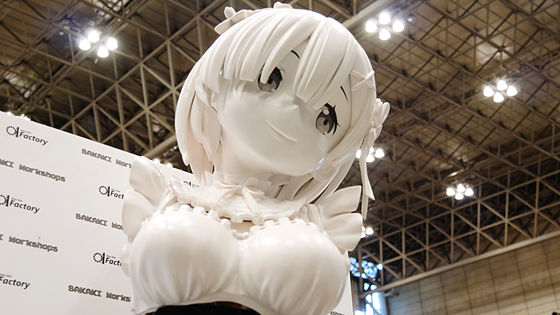 In the booth of the operation (4-14-19), it is ...



I found "Rem (bust)" (5000 yen).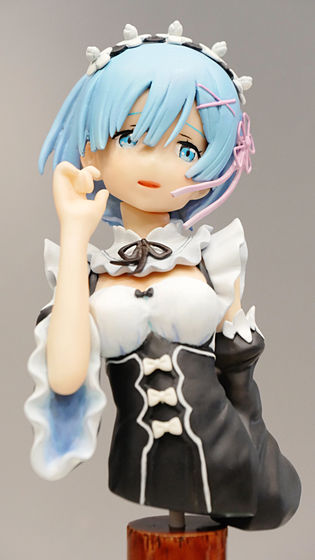 I'm finished with a slim look.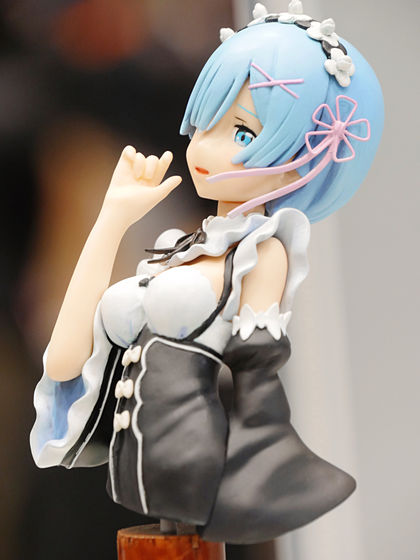 At the ASUKA CRAFT (4 - 15 - 08) booth, "REM" (7,000 yen) sitting in with apple (ringa) was on display.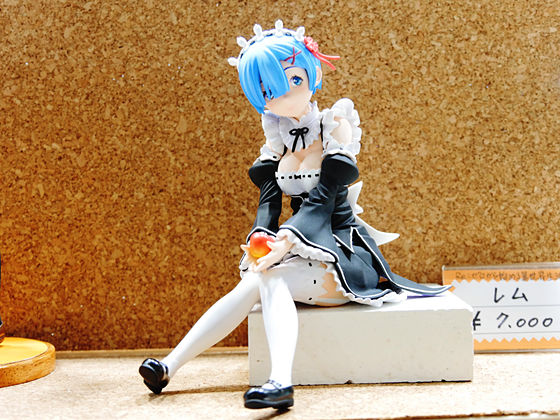 From the side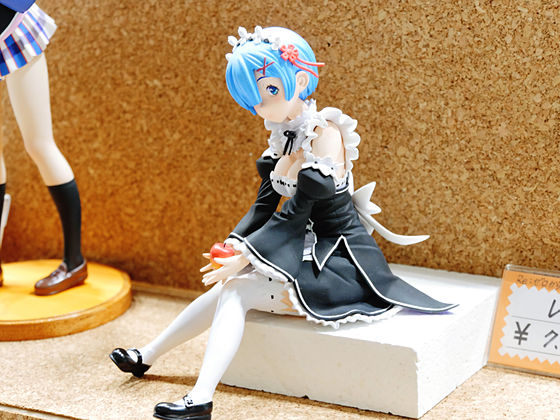 up.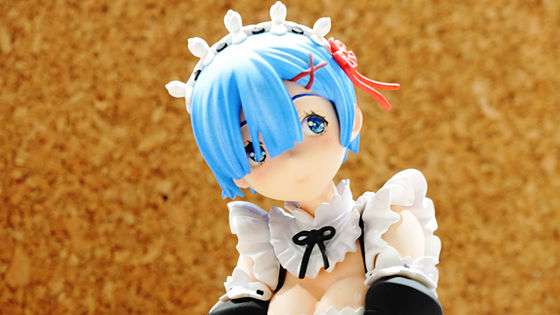 There were "1/8 Lamb" and "1/8 Rem" (10,000 yen each) in the booth of Nagano Studio (5-04-13).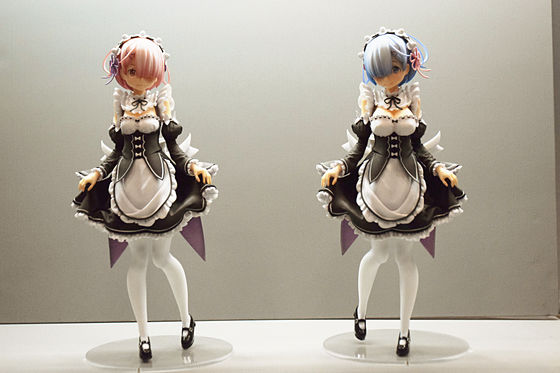 Both of us both greeted us with a skirt and greeted us.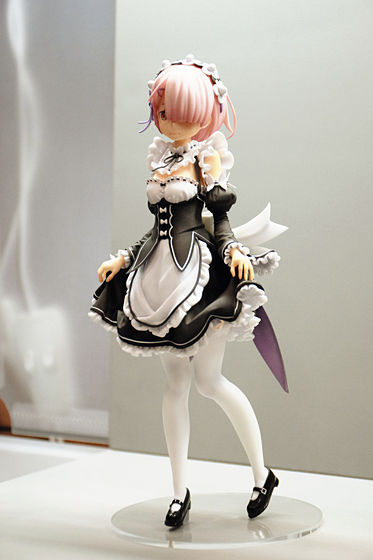 Lam's expression looks like this.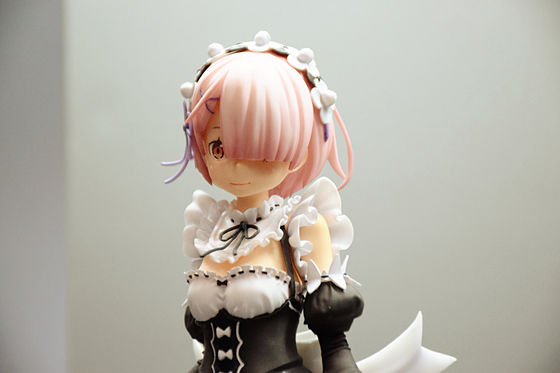 If you look closely at REM, your breasts are bigger than Ram.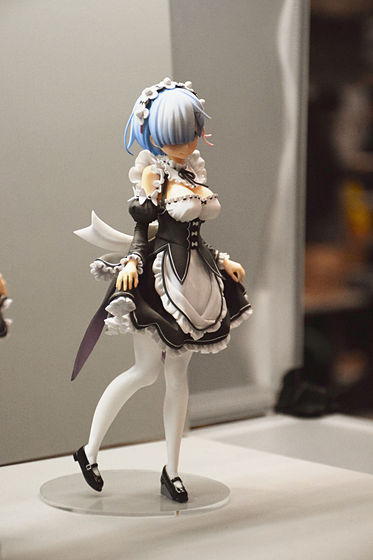 My facial expression is also smiling from rum.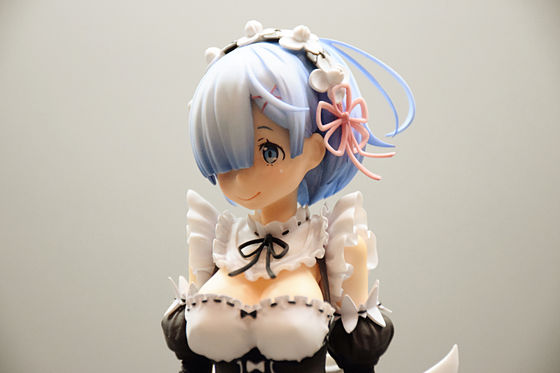 It was "Lamb & Rem" (price unknown) that was in the crane's building (8-19-08)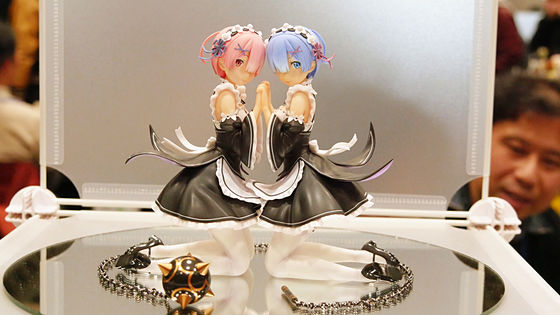 It is a figure where Lam and REM face each other and overlap their hands.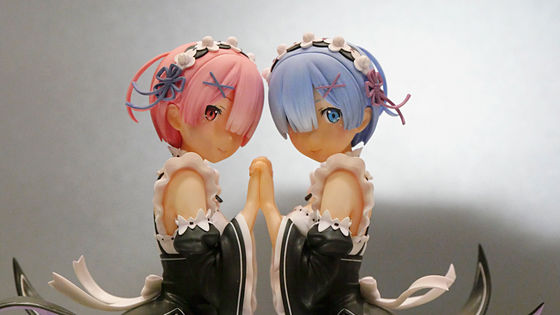 Weapons were placed around the two of us.