Lake Atacama Salt of South America Chile which can produce lithium just by pumping groundwater into a huge pond and sunning it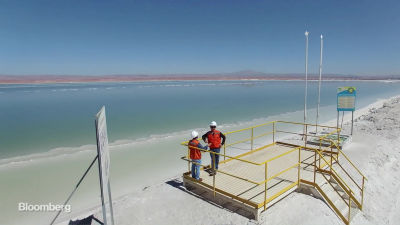 Smart phones and electric vehicles (EV) were realized with lithium-ion batteries. Lithium production, which is expected to continue to expand in the future, is being actively carried out in the Chilean world of South America. Bloomberg is interviewing why Chile is a major base for lithium production.

You can check how the Chilean lithium is produced from a huge salt lake in the following movie.

Here's Where the Juice That Powers Batteries Comes From - YouTube


Spreading rock salt.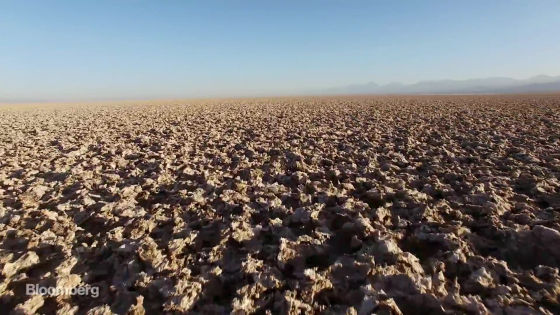 This is Lake Atacama Salt, Chile, the world's second largest lithium producer. Lithium produced here is used for batteries of smartphones and electric vehicles (EV).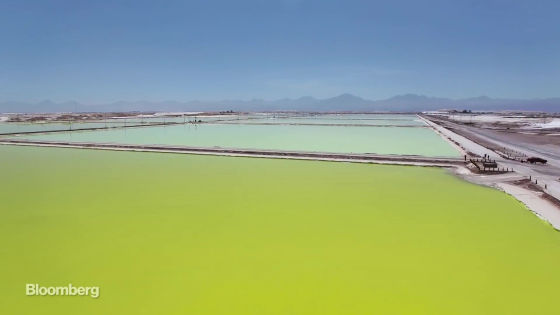 There is nothing but the desert where the car runs.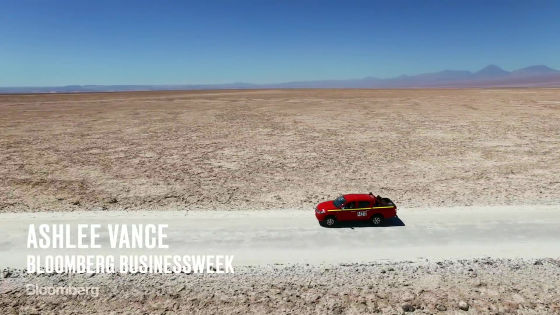 It is Mr. Alejandro Buche of SQM's technical manager who will show us.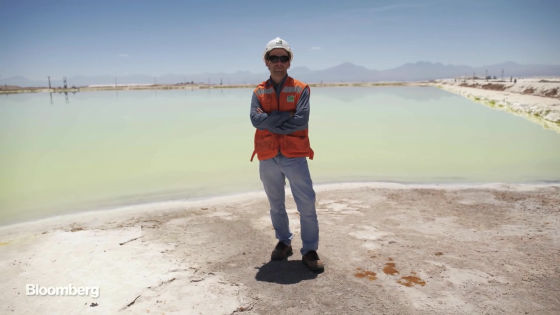 10 kilograms to 15 kilograms of lithium are used in general EV.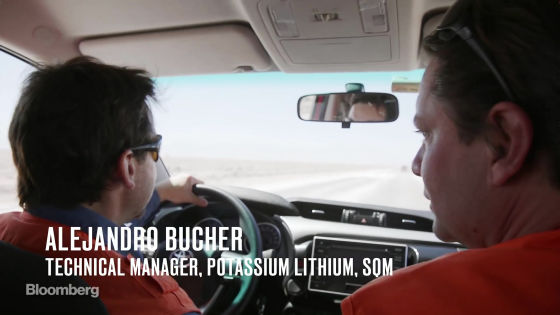 Lithium which is strongly demanded by smartphone and EV is produced in this Atacama salt lake.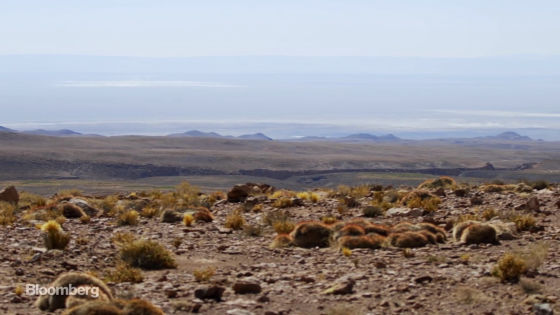 The Andean mountain range uplifted several million years ago, and the seawater was left behind on the mountain.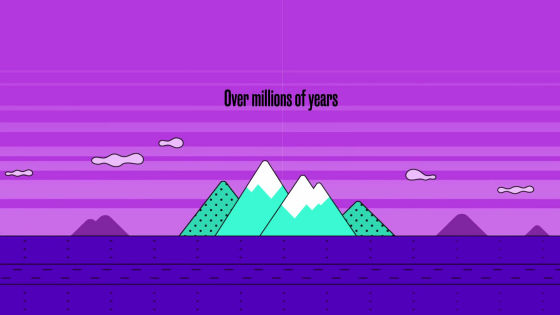 The leftover minerals are carried to underground by the thawing water and stay there.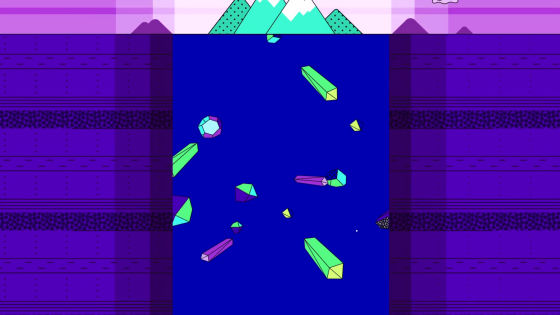 Lithium and boron and so on were stored in the strata.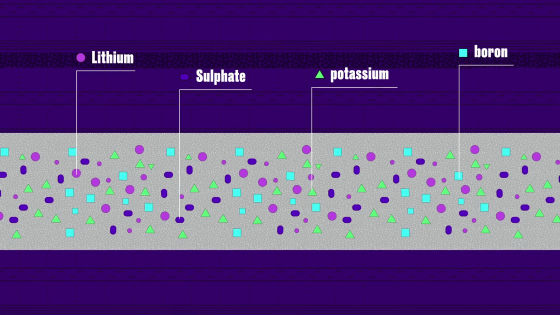 SQM raises the groundwater and pulls resources from the stratum and moves it to a large reservoir.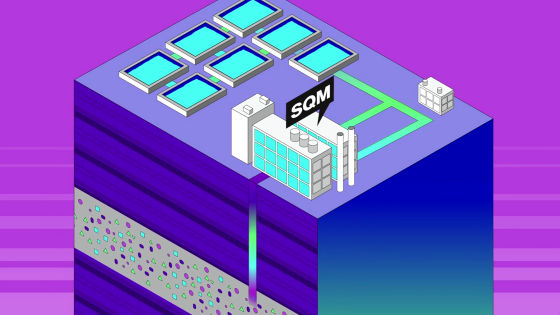 After that, when you wait for the sun to dry up by the sun, lithium carbonate can be taken out. Compared to being produced from mines, Chile's lithium production cost, which can be taken out by leaving it with sun dried, is far lower, so Chilean lithium, which is excellent in price competitiveness, is sweeping the world lithium market.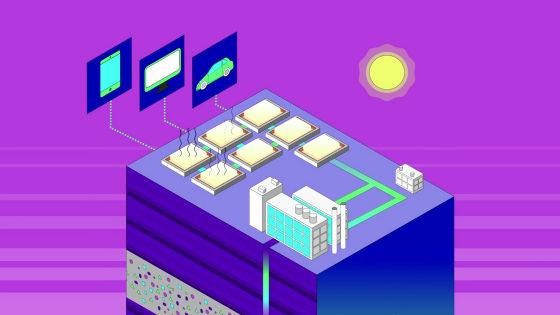 The irrigation pond is huge in size.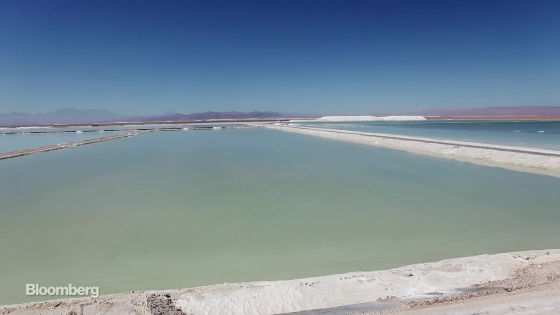 A huge pool of reservoirs are gathered in large quantities. The irrigation pond gradually changes from yellow to yellow-green as the water evaporates and the concentration of lithium increases.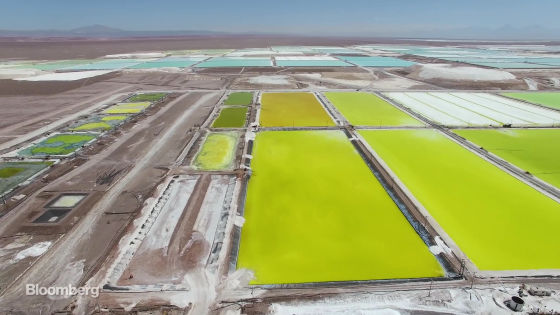 A salt lump is floating on the surface of the irrigation pond.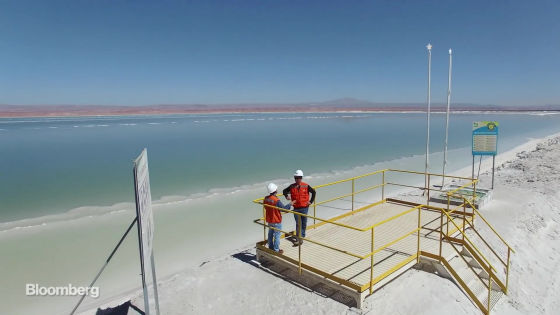 Not only lithium is coming out but the salt is overflowing all around.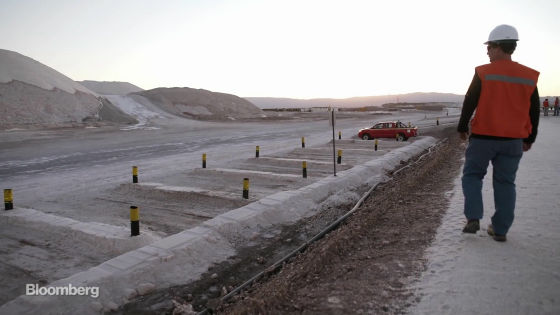 The parking space is divided by salt clumps.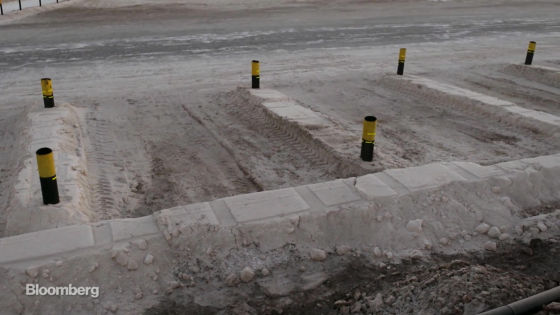 It is said that the damage to iron products such as automobiles is great in salt-covered lithium produced salt lots.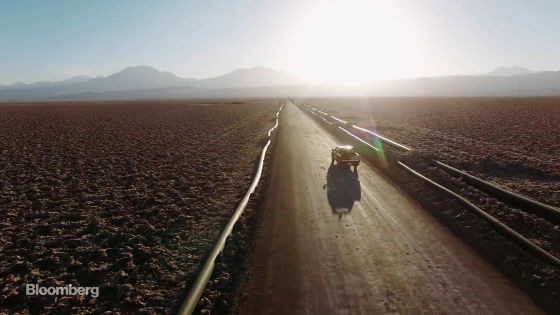 For this reason, special metal which is highly resistant to salt damage is used for equipment at the facility.



This is a sample of dried salt water.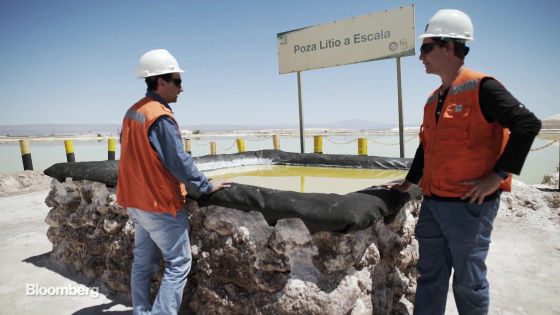 Crystallized salt in water. Lithium contained in this is delivered to the treatment facility at the concentration of 6%, and only lithium is extracted.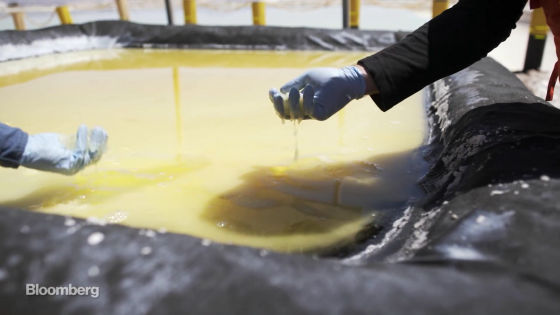 In response to the question "Is lithium included in my smartphone?", Mr. Buche answers "There is a possibility."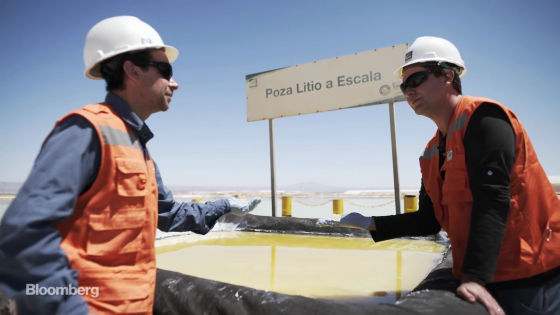 "This is smart phone juice,"



In response to the question that the demand for lithium will further increase with the appearance of EV makers like Tesla ......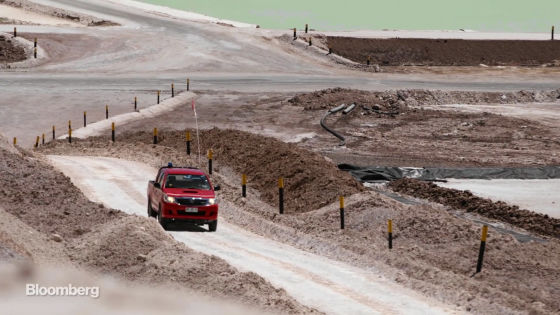 Mr. Buche says that SQM will double the lithium output within four years.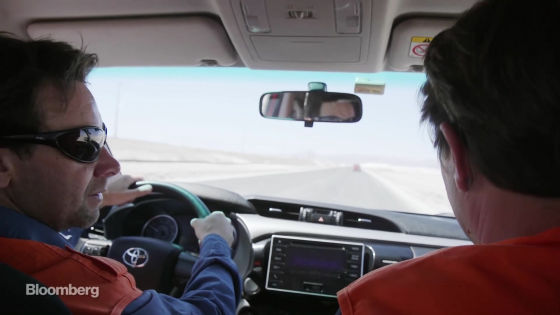 In addition to producing high-quality lithium, SQM said it is paying more attention to environmental preservation.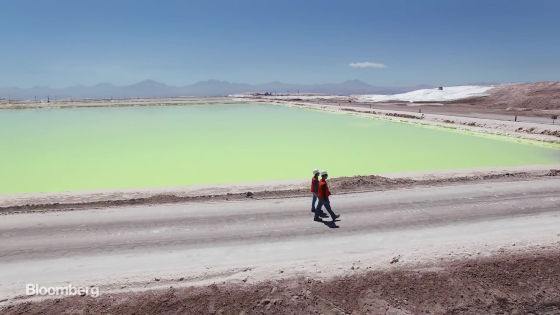 There is a lake where flamingos gather near the lake salt lake that produces lithium.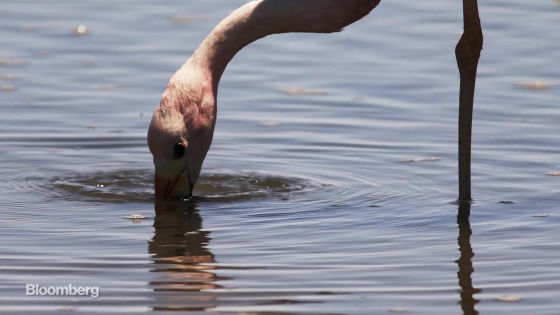 As part of environmental conservation activities, SQM is conducting ongoing individual surveillance of flamingos coming in and has realized zero impact on the environment due to lithium production.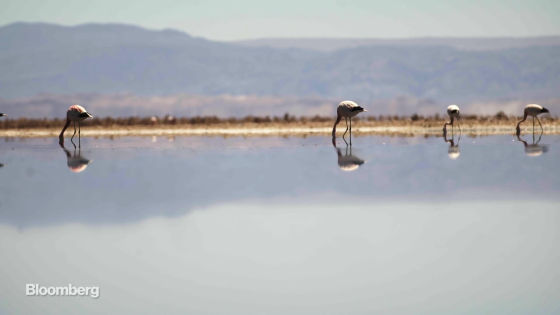 To the Chile lake which is loved not only by Tesla but also by flamingos ......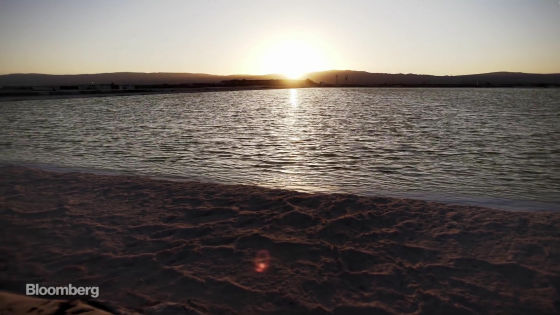 A beautiful setting sun will sink, showing various appearances.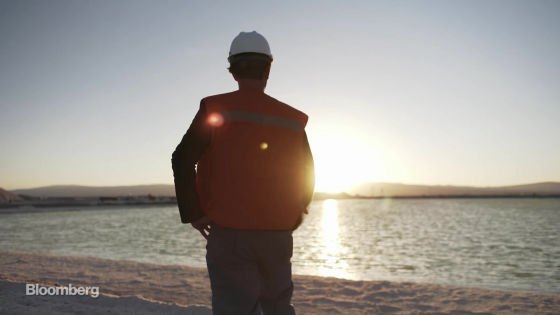 in Video, Posted by darkhorse_log