Boxing's intense KO scene collection "All-Time Knockouts" handed down beyond the times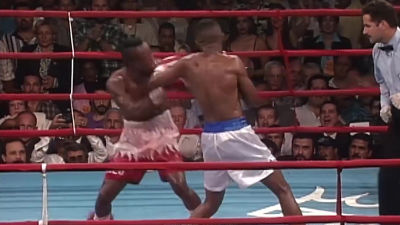 Known as one of America's two biggest boxing stationsShowtimeHowever, in commemoration of the 30th anniversary of the broadcasting of boxing relay "CHAMPIONSHIP BOXING", only the name scene of the gem was extracted from the knockout scene of the succession "All-Time Knockouts"Is released to the public.

All-Time Knockouts | SHOWTIME CHAMPIONSHIP BOXING - YouTube


It took place on March 10, 1986Thomas HearnsAnd James Schuller's North American middleweight title match.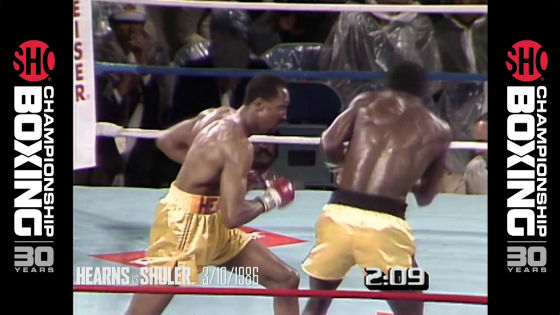 Hitman · Hearns' intense right straight.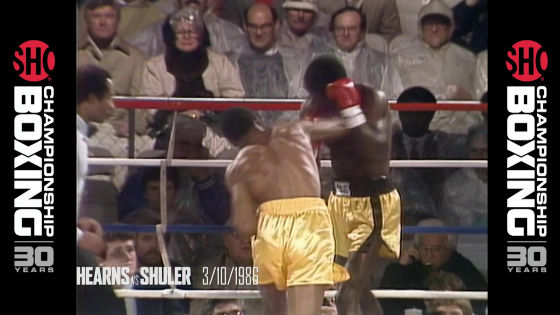 Schuller collapsed on the back on the back.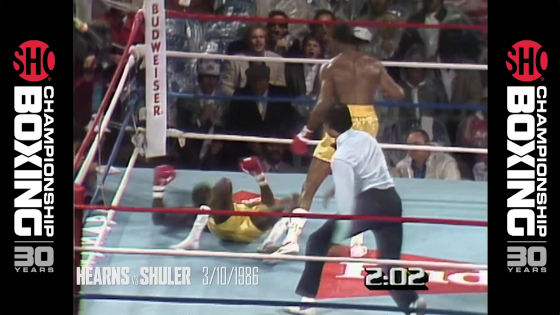 Mohamed Kawi vs. December 5, 1987Evander HolyfieldWBA cruiserweight title match.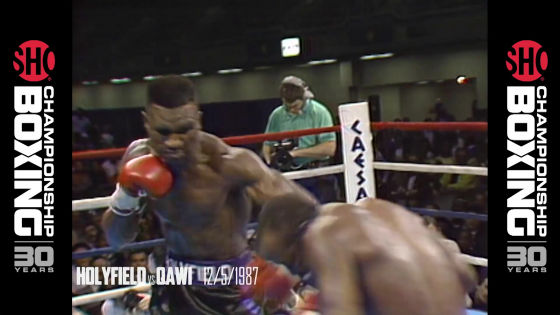 Holyfield, who also regains heavyweight later, took the title from Kawai with an intense right counter.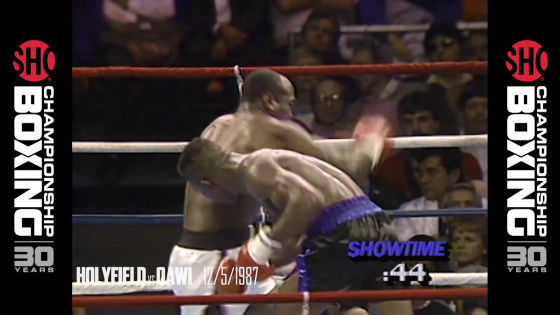 Hearns vs. June 6th 1988Islay BerkeleyWBC World Middleweight Title Match.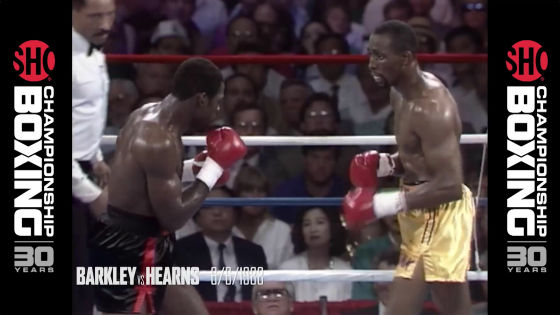 Hearns of the champion who struggled to the right hook of Berkeley who seemed to be downgraded ... ...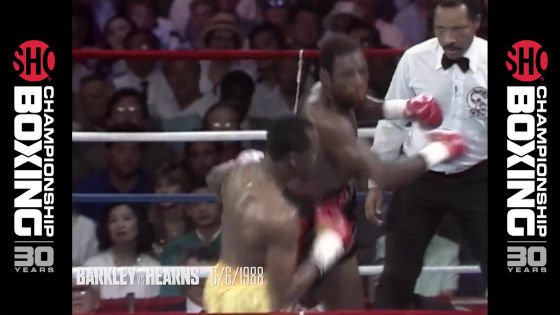 Also hit the right punch when collapsing.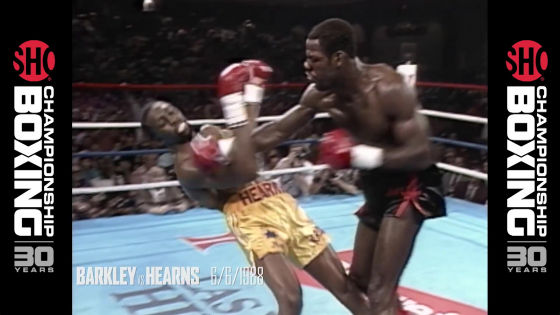 I lost the title. In addition, Hearns has defeated Berkeley even after the light heavyweight title match after this.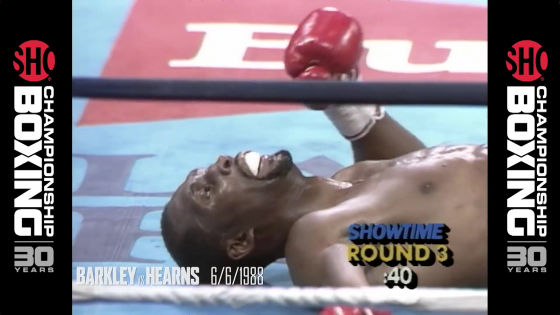 It was unbeaten at that timeMike TysonTook a big upset at Tokyo Dome KOJames DouglasUnified world heavyweight title match by Holyfield.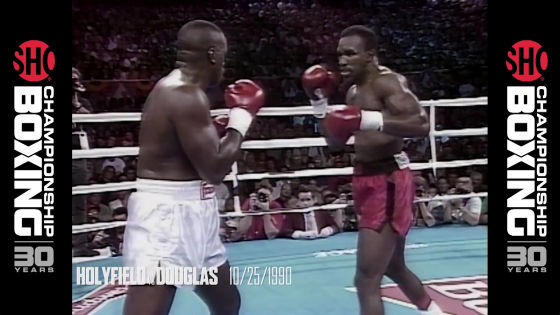 To Douglas who gave up careless uppercut ... ...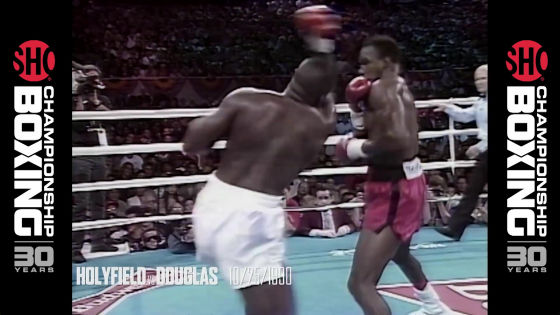 Holyfield's intense right counter. Douglas is down with this one blow.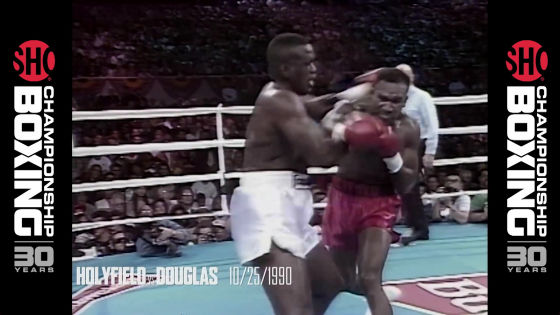 Douglas' s "third day weather" has ended.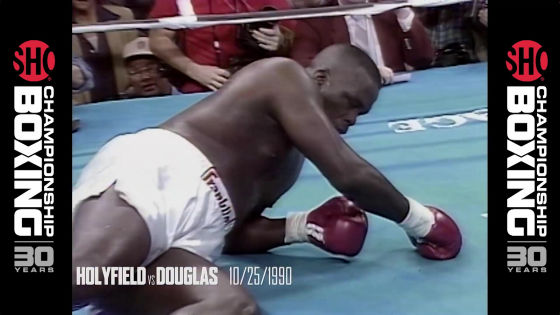 It took place on May 8, 1993Julian JacksonversusGerald McLarenWBC World Middleweight Title Match.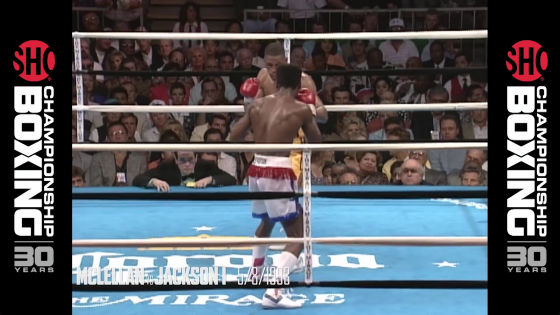 McLaren's intense left and right hitting ... ...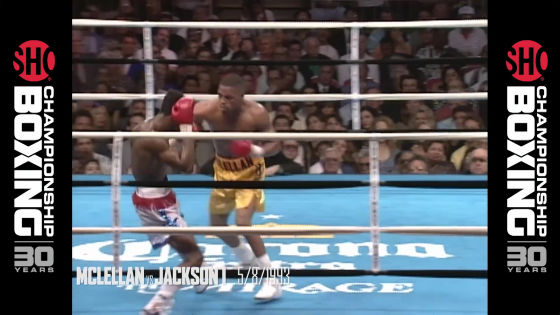 Jackson 's champion is unbearably down.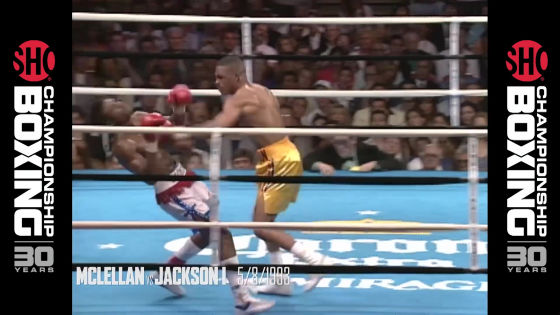 Although it started up, after that, Jackson failed to defend the throne for the fifth time after repeated hits.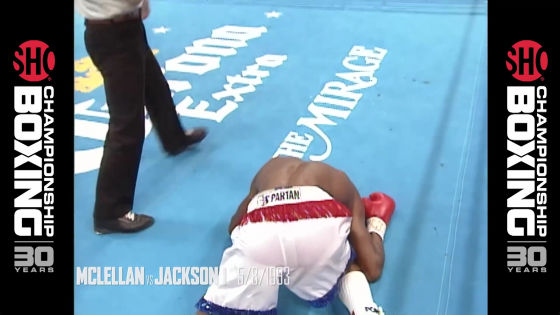 It took place on June 19, 1993Maurice BlockerversusFelix · TrinidadIBF world welterweight title match.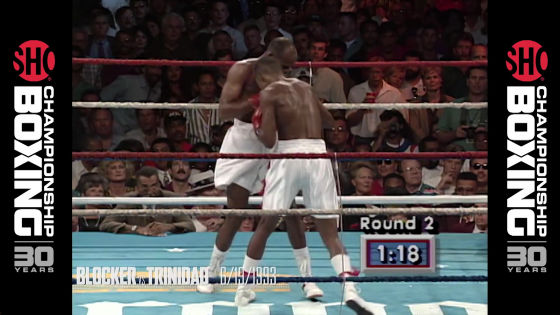 Trinidad's intense left hook.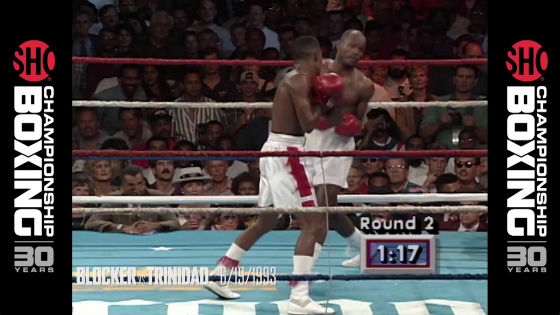 Furthermore, with the right hook, the blocker stays face down.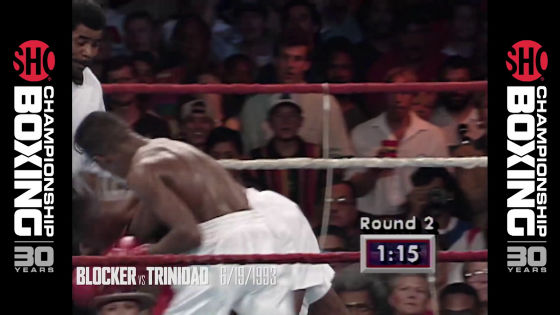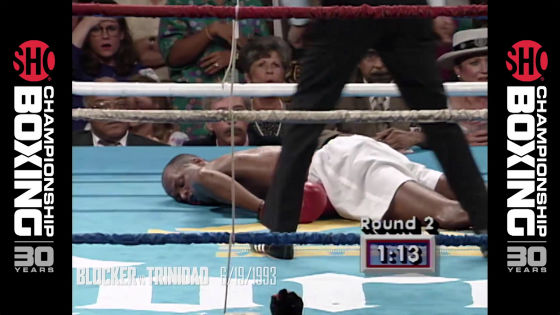 A superhero who won the 3 classes later successfully crowned the first time.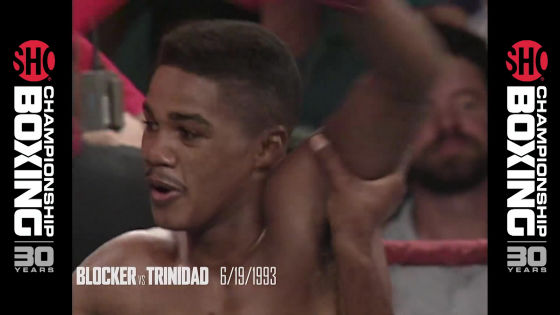 McLaren vs. Jay Bell's WBC World Middleweight Title Match on August 6, 1993.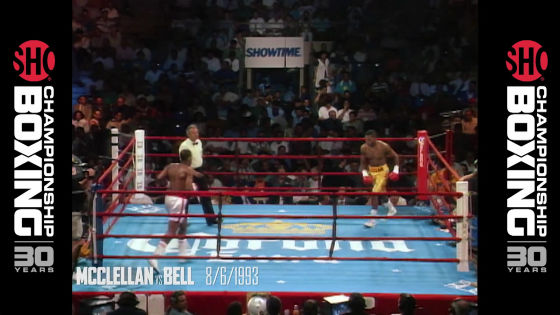 McLaren hit the body of the bell the first blow shortly after the 1 R gong.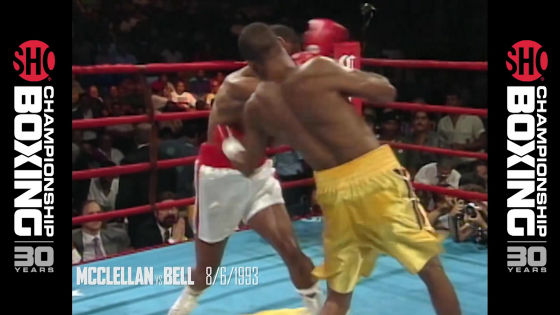 A bell that will stumble. It was the shortest KO record of world middleweight title match at the time.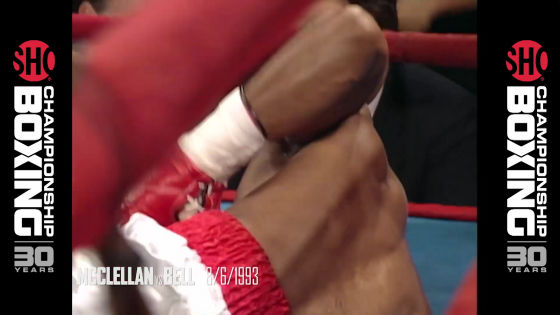 It took place on 10th December 1994Ricardo LopezWBC World Minimum Class Title Match against Yamir · Calaballo.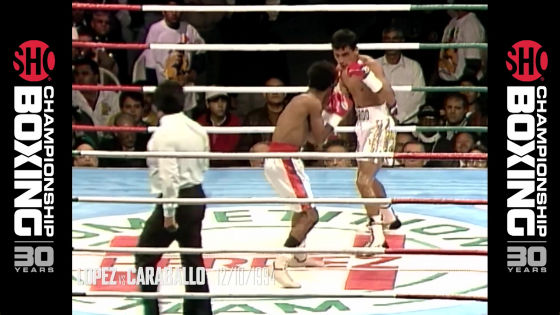 Lopez releases an intense right straight after one minute of the first round ......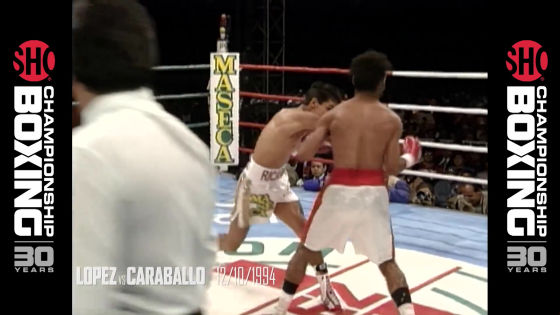 The game is over as it is. It was the shortest KO record of the world minimum minimum title match at the time.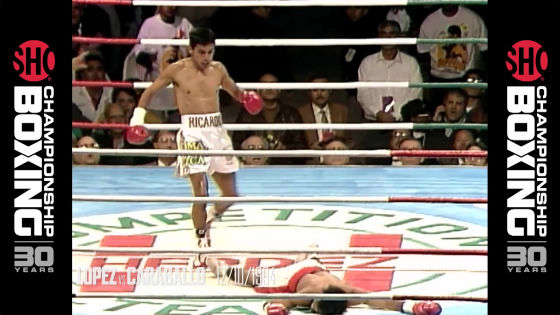 It took place on 10th December 1994Jorge CastroversusJohn David JacksonWBA World Middleweight Title Match. Jackson, who was promoting the match favorably on one hand, will drive Castro down short of nine in the 9th round.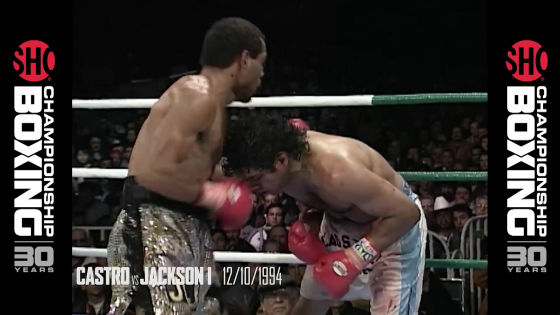 Castro inquired into Jackson trying to kill the left counter and turned into a form.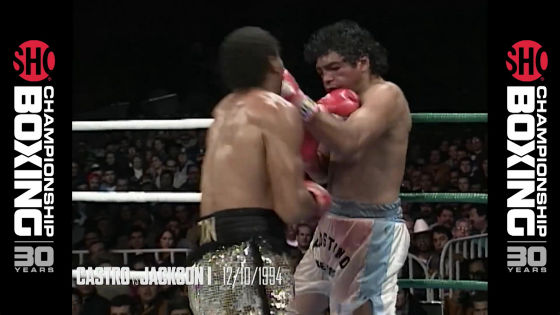 It was a big deal.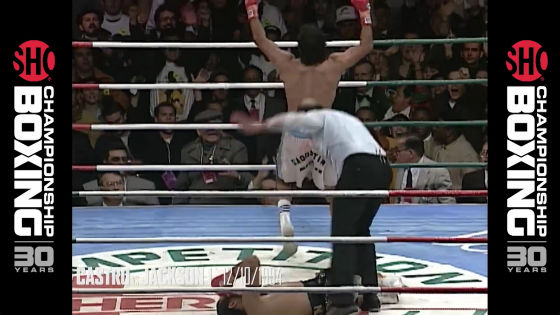 It took place on April 29, 1995Vincent · Pet wayversusSimon BrownIBF world super welterweight title match.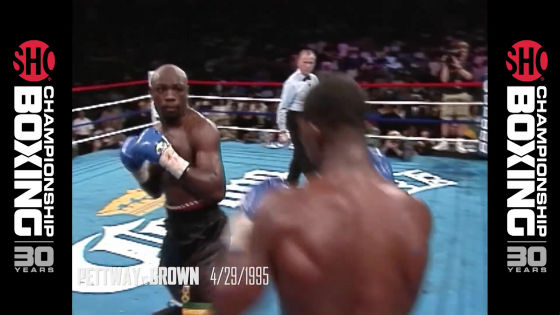 Brown is down with a left counter punch where the pet way got off at the rope in the sixth round.



Brown fainting is fainting.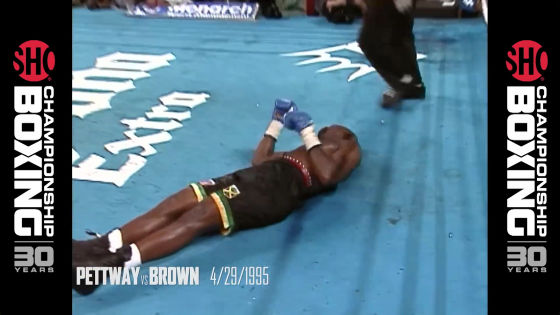 Brown became a shocking KO scene of repeating left punching on the mat while losing consciousness.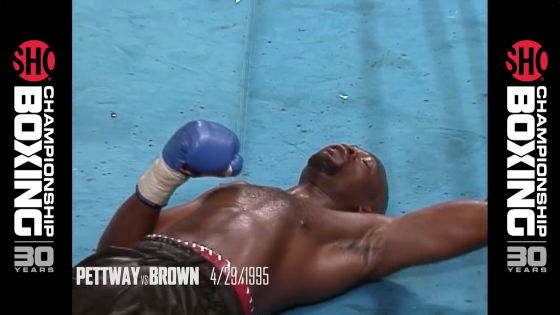 Eloy · Rojas vs. May 18th 1996Wilfredo VasquezWBA World Featherweight Title Match.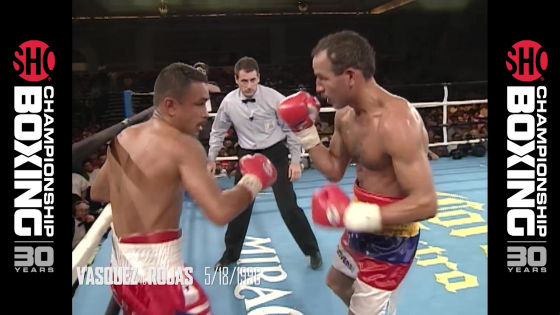 Basketball took down the downfall.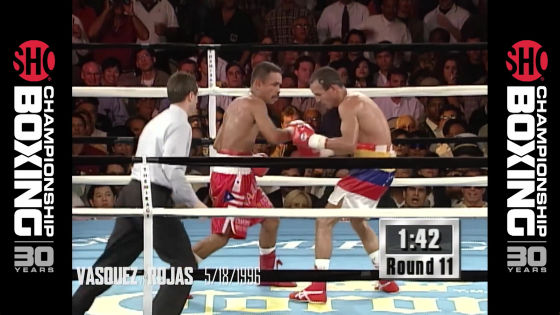 The referee breaks in but ... ...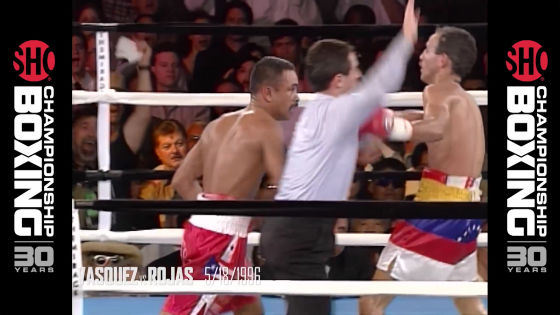 An intense left straight catches the face of Rojas.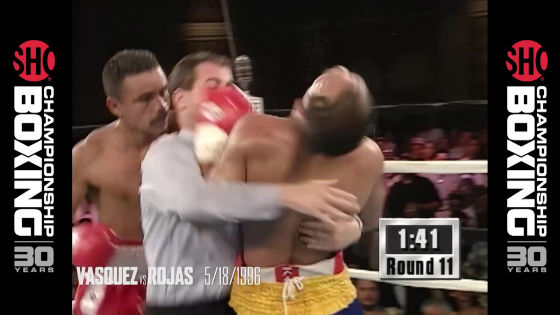 Vazquez achieved three class domination by this victory.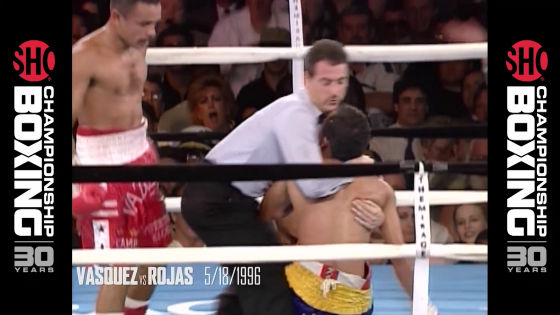 It took place on June 29, 1996Henry AkinwandeJeremy Williams' WBO World Heavyweight Championship Battle.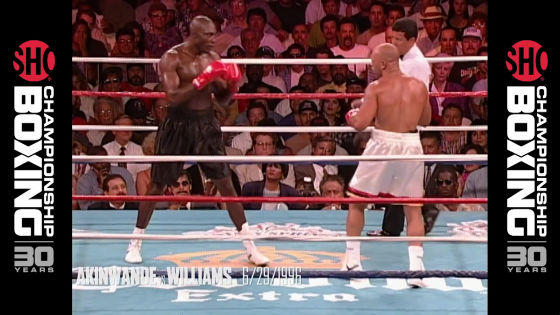 Akiwande's intense over hand light.



It became a powerful KO scene that seems to be a heavyweight.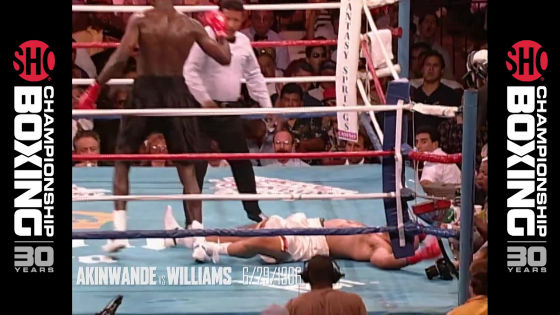 IBF world welterweight title match of Trinidad vs. Mahenge Zulle on April 3, 1998.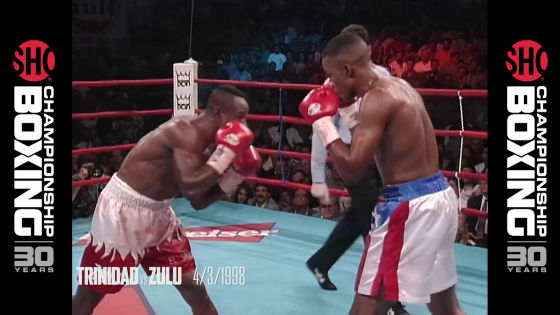 Trinidad's synonymous left hook twice.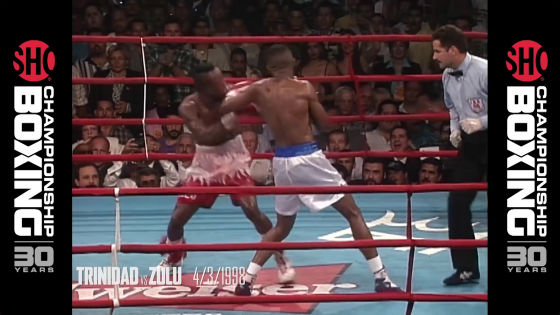 Zul fainted.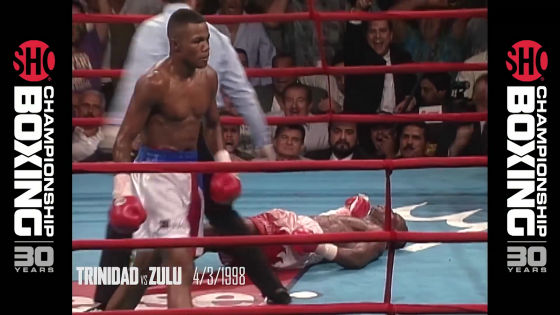 Tyson vs. January 16, 1999Francois BotaHeavyweight tenth round.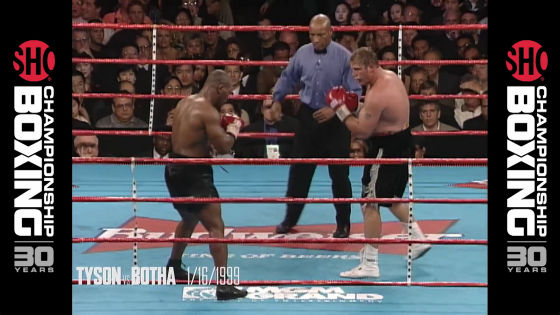 After returning to Holyfield for the first time in a year and a half return tire, Tyson sunk the pot into a mat with one right straight.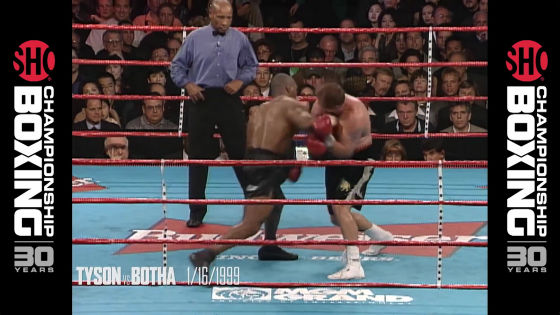 Ben Tacky vs. June 3, 2000Roberto GarciaSuper featherweight tenth round.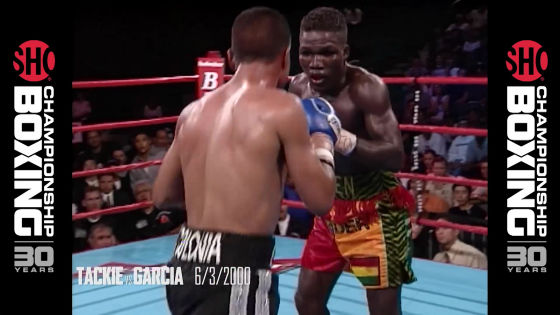 Tacky's intense left hook hits as a counter.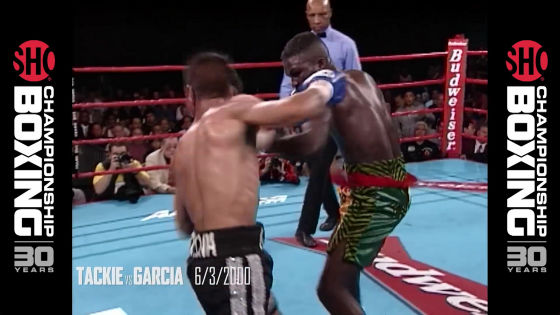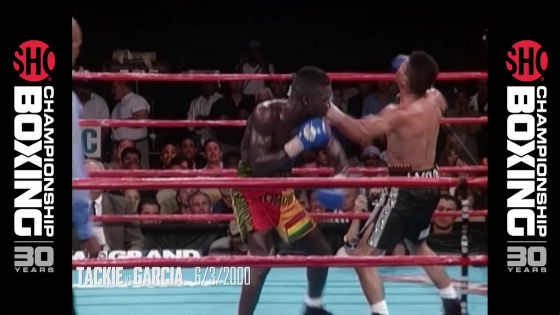 Garcia suffered a star in the return battle after losing the title.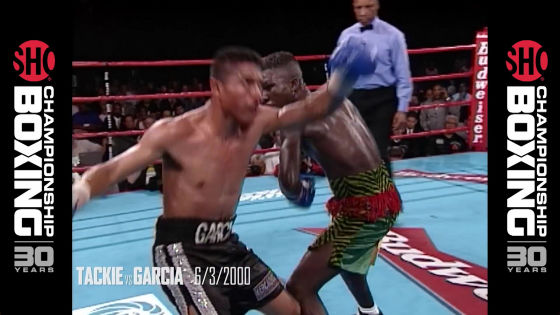 It took place on November 3, 2001Zab JudahversusKonstantin · ChuIBF world super lightweight title match.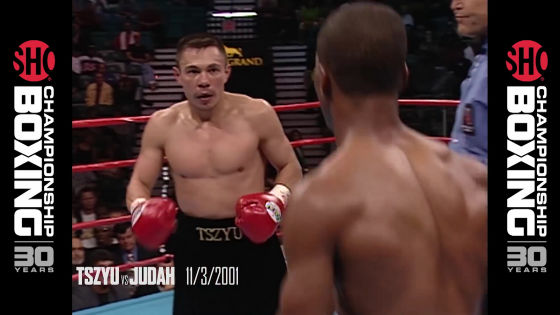 Juder is down with an intense right straight of Chu in 3 rounds.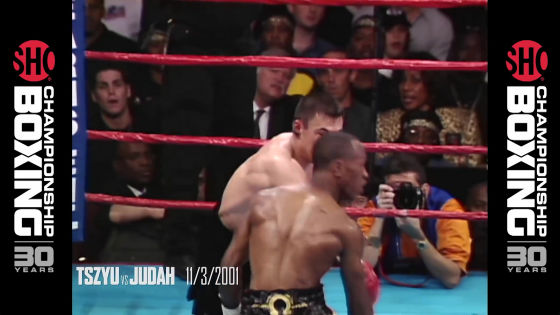 Although it is Judah who appeals to the referee that it is OK to stand up ... ...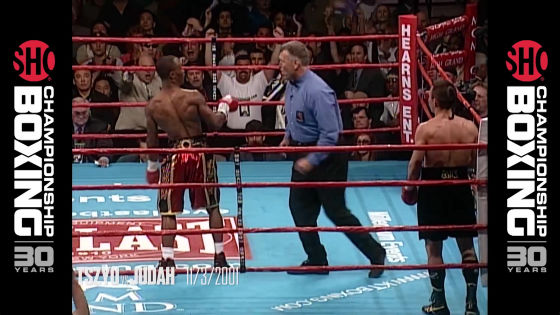 I can not stand upright.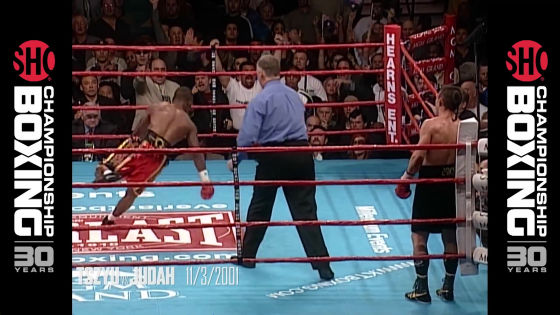 Cheu succeeded in unification of three groups of WBA, WBC and IBF.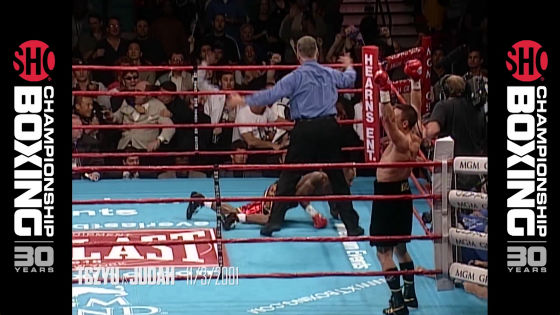 It took place on 4th December 2004Samuel PeterJeremy Williams' NABF North American Heavyweight Championship Battle.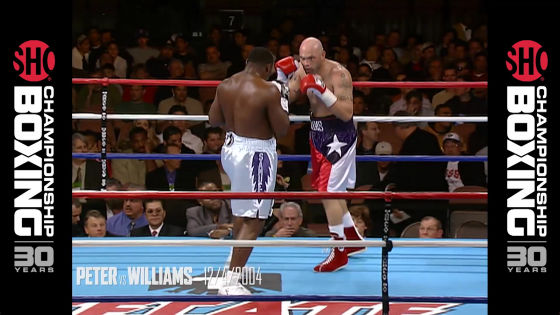 Peter's KO victory with a brilliant left hook.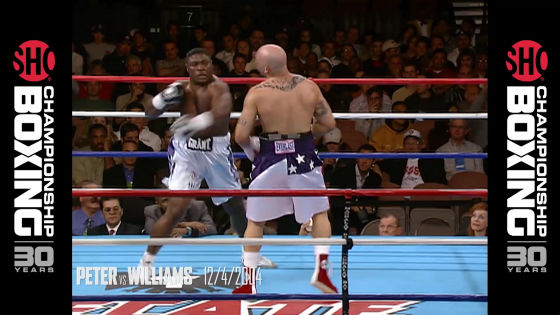 It is a rare, power-oriented KO scene that is rare in modern boxing that emphasizes technique.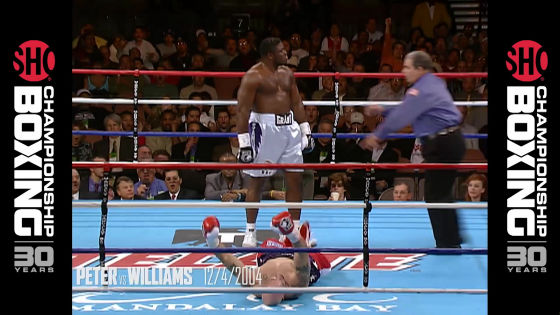 It took place on May 7, 2005Jose Luis CastilloWhenDiego CorralesAnd WBC · WBO World Lightweight championship unification game.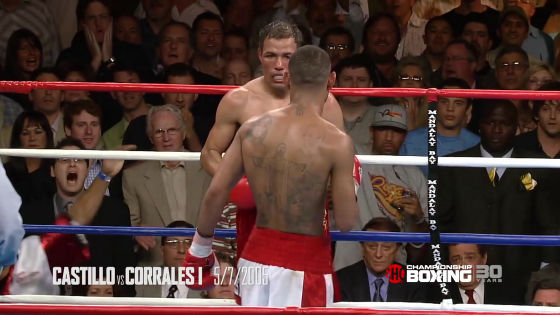 Corrales who was robbed twice in the 10 rounds was a big counterattack.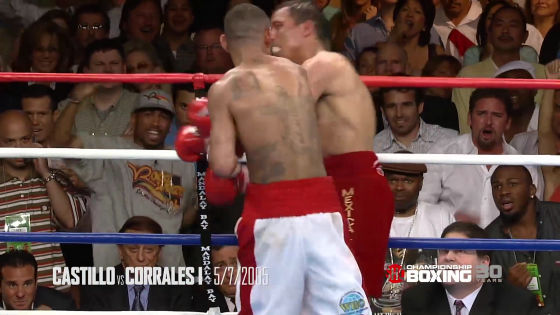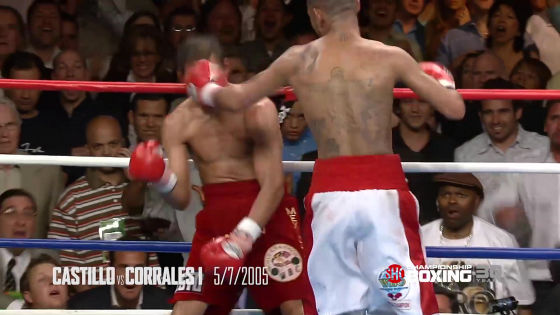 Corrales won the great reversal that remained in the history of boxing.



It took place on November 4, 2006Sergei LjakovicversusShannon BriggsWBO world heavyweight title match.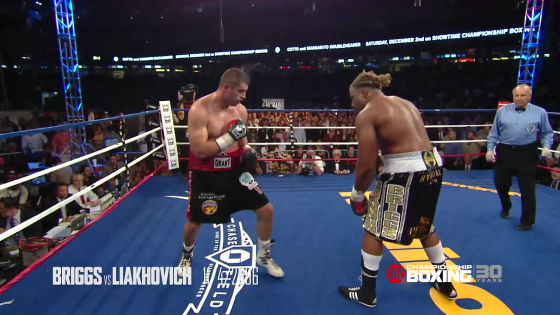 Briggs bathes intense punch in rope.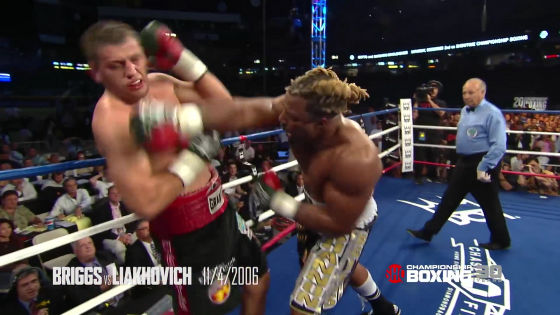 Ryakovich is outside the ring.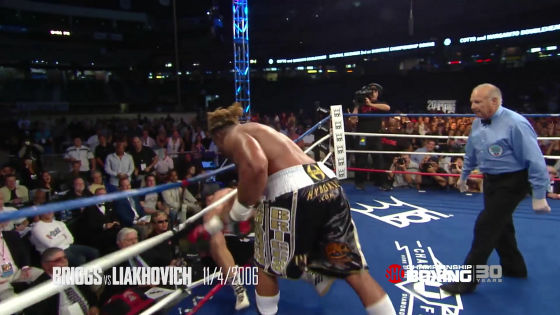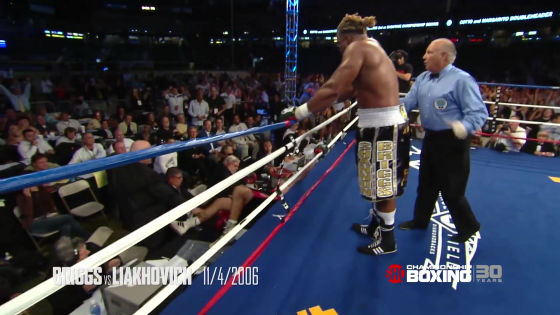 It was a throne fall.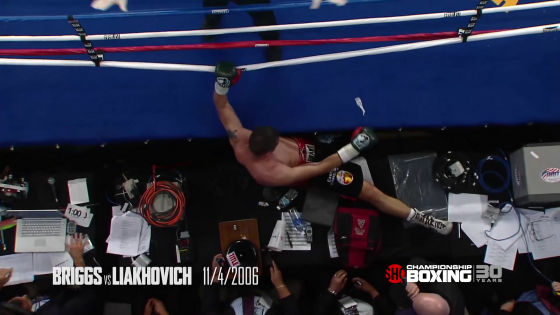 It took place on 7th July 2007Big DarucignanversusNonito DoneaIBF · IBO world flyweight title match.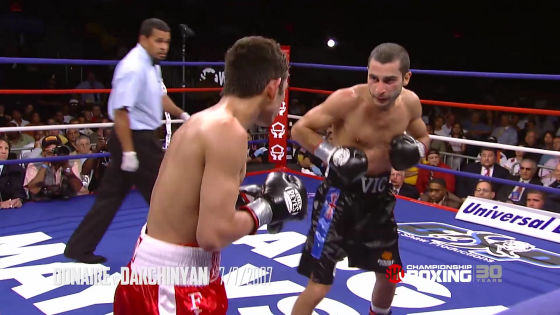 Aligned to the left of Darucignan ......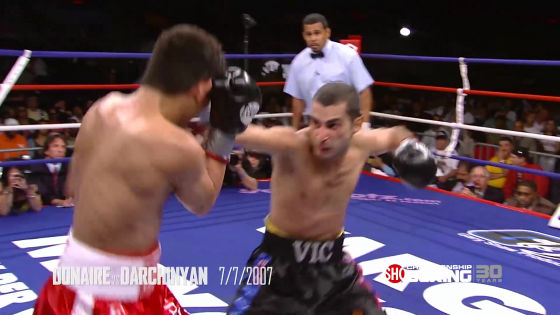 The left of Donea explodes.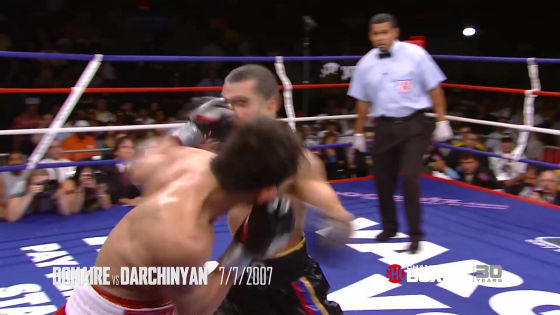 Darucignan suffered his first eyeglasses and Donea who won went the way of the superstar.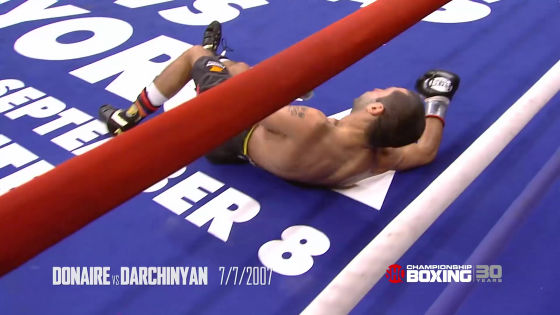 It took place on 17th October 2009Altool · AbrahamWhenJermaine TaylorbySuper SixGroup stage first race.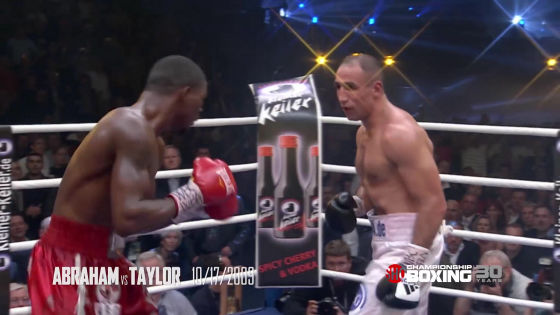 Abraham beat Taylor with an intense right straight one and controlled the super fight between the champions.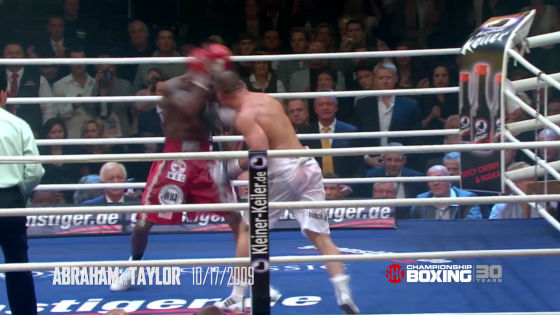 It took place on 20th October 2012Eric MoralesversusDanny GarciaWBC world super lightweight title match.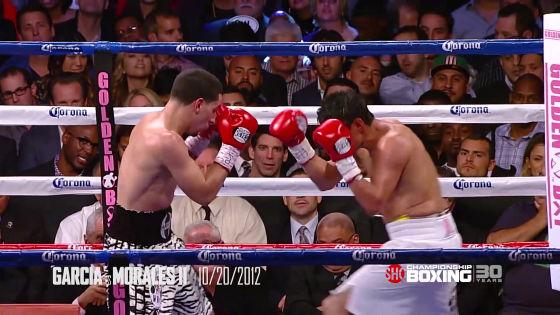 Morales who overweighted and lost the title the day before he met Garcia's intense counter punch ......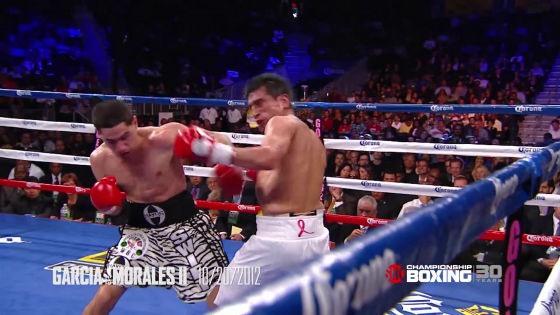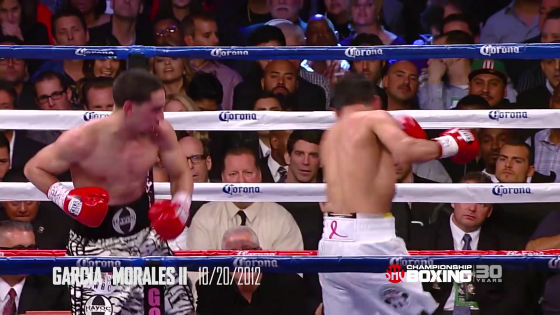 I sank in the ring.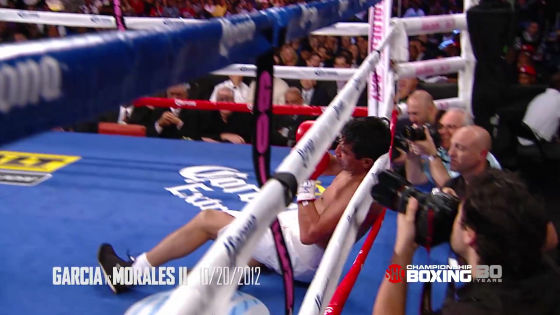 It took place on 15th December 2012Deontey WilderKelvin Price's WBC Americas heavyweight championship battle.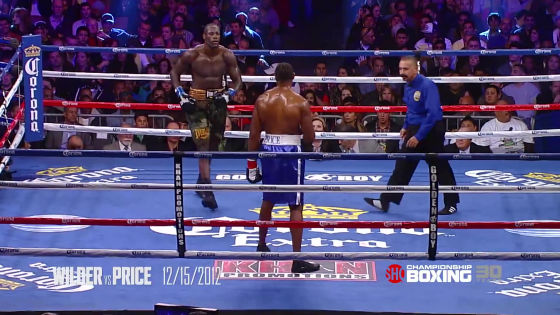 It is like a baseball pitch like Wilder's right straight burst.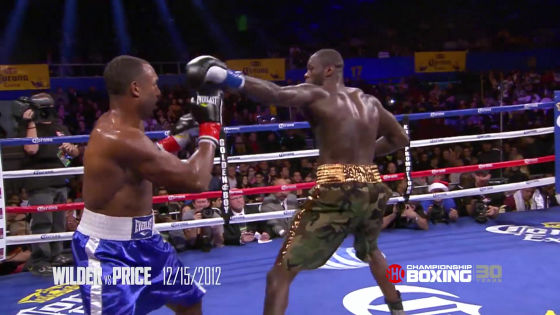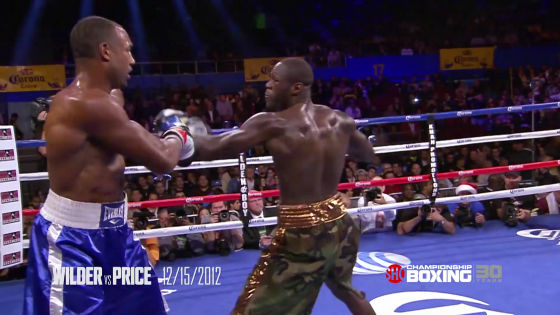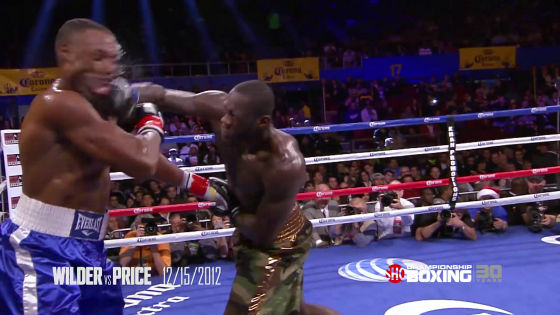 Wilder, who controlled the all-out confrontation, then went on to heavyweight champion.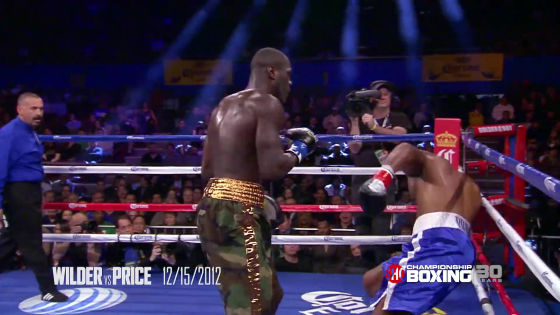 Abner Mareth vs. August 24, 2013Johnny GonzalesWBC World Featherweight Title Match.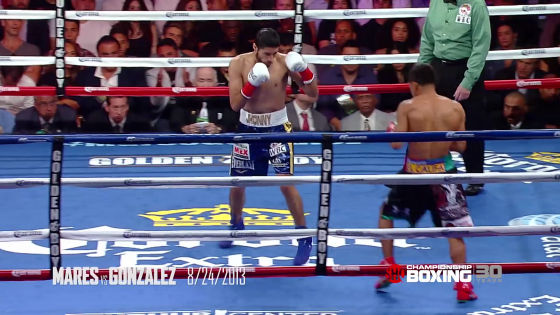 Gonzalez won the KO victory in the first round.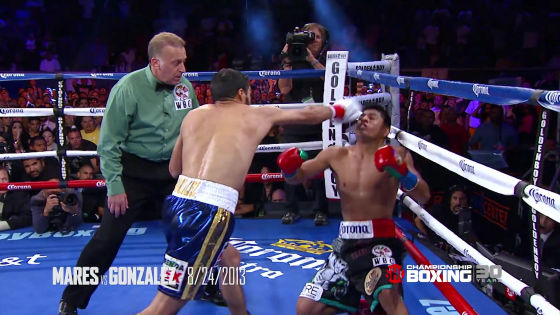 Daniel Jacobs vs. Peter Quillin's WBA World Middleweight title match on December 5, 2015.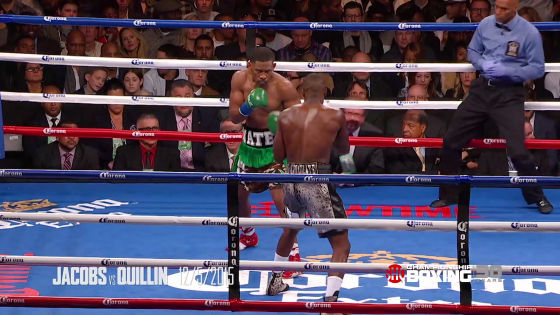 Jacobs won 1 round TKO win.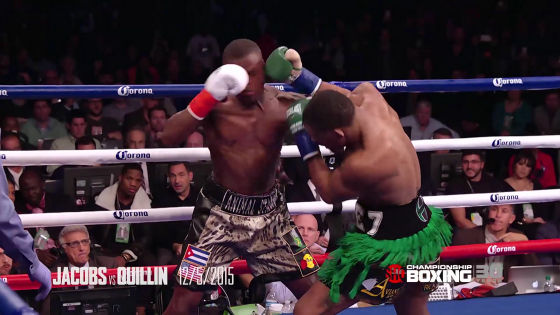 Wilder vs. Altool Spilca's WBC world heavyweight title match on January 16, 2016.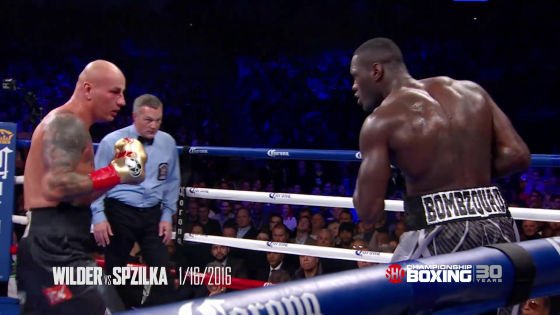 Wilder's right counter.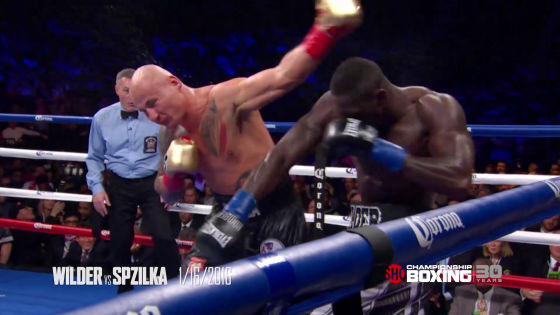 Spiruka was sent to the hospital.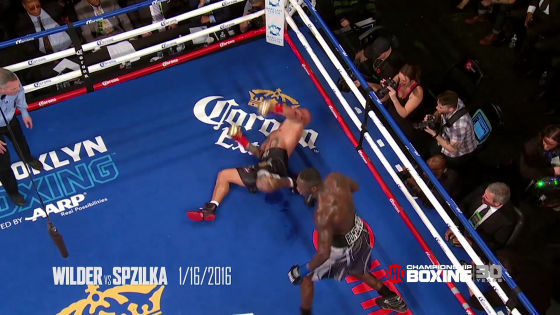 in Video, Posted by darkhorse_log