Yahoo gets one of the biggest hacks ever in the history of stolen user account information for 1 billion people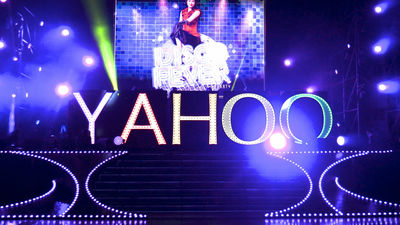 ByTenz 1225

Due to attacks received from hackers in August 2013,YahooAnnounced that one billion user account information was stolen. Information leaked user account information includes telephone number, birth date, answer to security question, etc. Yahoo announced in September 2016Largest hacking damage in the pastIt was revealed that it had undergone a massive attack than it was.

Important Security Information for Yahoo Users | Yahoo
https://yahoo.tumblr.com/post/154479236569/important-security-information-for-yahoo-users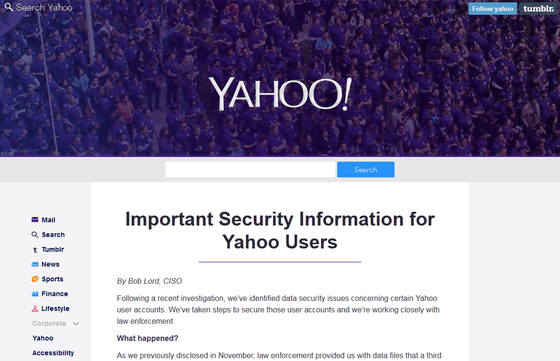 Yahoo announces theft of a billion accounts - Business Insider
http://www.businessinsider.com/yahoo-data-breach-billion-accounts-2016-12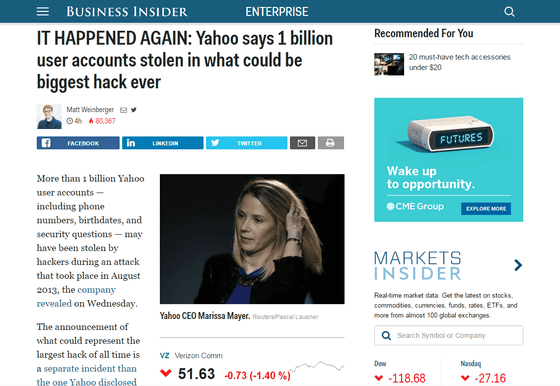 In August 2016Yahoo user's login information for 200 million leakedIt was reported that it was done, and in September of the same year500 million user information leakedYahoo who officially announced what he did, apart from these hacking damage, I officially announced that one billion user account information was stolen. About Yahoo's hacking damage announced this time, Yahoo also reveals that it is not able to grasp the actual condition that "Yahoo side is not able to recognize hacking when an account is stolen."

Due to sluggish performance in recent yearsAdvance worker arrangement, Verizon of major communicationsSale of net divisionYahoo has been promoting, "The information leakage problem this time could have a significant impact on the sale of the net sector," said Business Insider. Since Yahoo's report on hacking announced in September was made after the agreement to sell the net division with Verizon, Verizon said, "Information leakage problems are issues that affect matters to be bought and amount" And announced that it will review the contents.

The leakage of user account information for 1 billion people this time will be the biggest thing ever by companies. Although Yahoo says that information such as credit cards and bank accounts was not stored in the database that suffered hacking, the user name, mail address, telephone number, date of birth, hashed password, security Because the answer to the question has been stolen, we will contact the user who is likely to be affected to ask for change of password.