"Let's Encrypt" that issues server certificates for free will recruit funds for management in cloud funding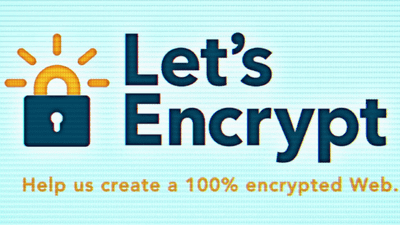 To disseminate HTTPS, a service that issues SSL / TLS server certificate for free "Let's Encrypt"We are launching a campaign with Cloud Funding in support of management support.

Make a More Secure Web with Let's Encrypt! By Sarah Gran | Generosity
https://www.generosity.com/community-fundraising/make-a-more-secure-web-with-let-s-encrypt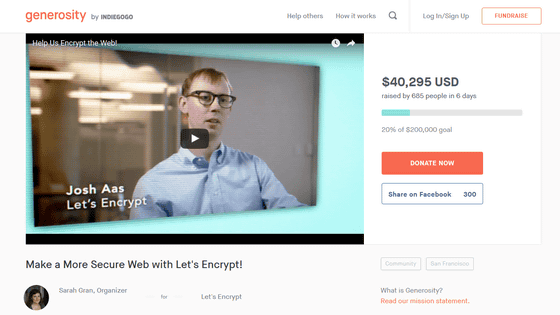 Launching Our Crowdfunding Campaign - Let's Encrypt - Free SSL / TLS Certificates
https://letsencrypt.org/2016/11/01/launching-our-crowdfunding-campaign.html

"Let's Encrypt" was born in 2014 as a service to support easy HTTPS introduction. In beta version operation from September 2015 to April 2016, 1.7 million certificates are issued,Transition to official version in April 2016Did.

Until now, funds for operation have been covered by sponsors, but the fact that there was an opening between funds procured and the budget estimate for 2017, and now that not only corporate sponsorships and subsidies but also communities are getting annual revenue It seems that we decided to do cloudfunding, expecting it to become one of the pillars.

The target amount is 200,000 dollars (about 206.2 million yen), which is the one month operating fund, and the rewards (rewards) corresponding to the contribution amount are as follows.
$ 25 (approx. 2580 yen): (minimum amount, items etc. are not particularly)
$ 50 (about 5160 yen): sticker
100 dollars (about 10,300 yen): T-shirt
$ 250 (about 25,800 yen): T-shirt & sticker (This amount corresponds to the operation of Let's Encrypt 1 hour)
$ 500 (about 51,600 yen): Hooded sweatshirt
1000 dollars (approx. 1,03100 yen): Hooded trainer & cryptologist Bruce Schneier signed book "Data and Goliath"
$ 42,000 (about 4,330,000 yen): The name is posted on the "Let's Encrypt" main page for one week (this amount is equivalent to Let's Encrypt one week's operation)

T-shirt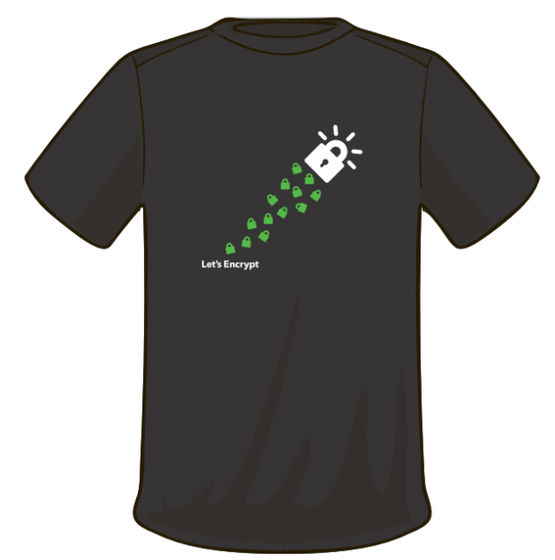 Hooded sweatshirt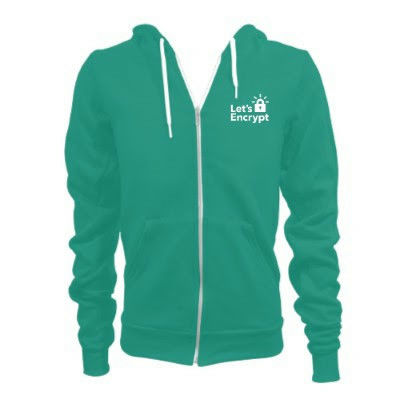 "Data and Goliath"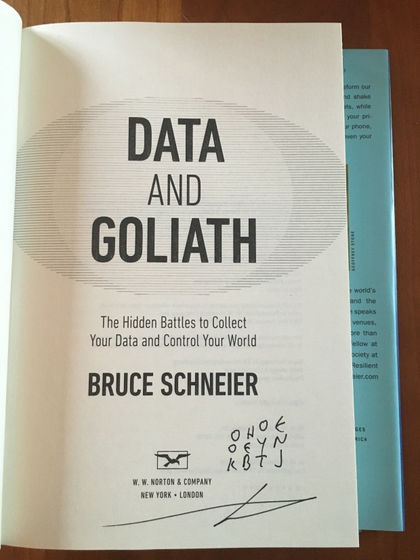 People who sympathize with Let's Encrypt's philosophy aiming for "100% encrypted web", please consider the support.

How much Let's Encrypt is used, and how much HTTPS is used in the first place is summarized in the statistics page below.

Let's Encrypt Stats - Let's Encrypt - Free SSL / TLS Certificates
https://letsencrypt.org/stats/

First of all, the growth of "Let's Encrypt". The red line indicates the active certificate, the orange line indicates the active fully qualified domain, and the green line indicates the registered domain.



The HTTPS utilization rate of the entire web page obtained from Firefox data. It gradually increased by 10 points over a year.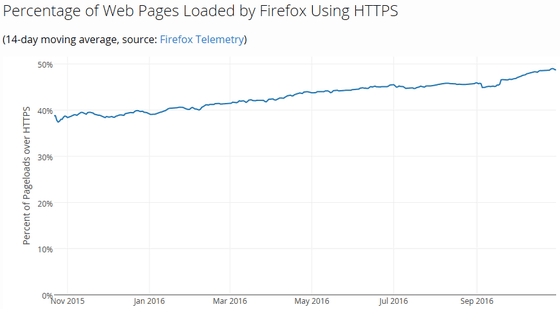 The number of certificates issued per day by Let's Encrypt. It is definitely increasing the number of issues issued and it is also clear that we need support.