To the urban figure figure "GEOCCRAPER" to reproduce the scenery of the city on the desk Eva's "The 3rd New Tokyo City" will appear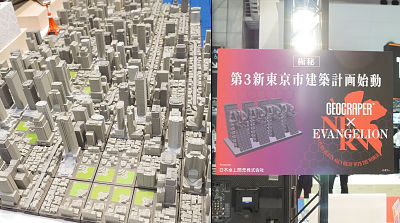 Expanded urban development figure which can reproduce the scenery of the city on the desk by combining the building figure of about 10 cm square "GEOCRAPER"is. Publicly open to the public on Saturday 24th and Sunday 25th October 2016The 56th All Japan Model Hobby ShowBut even though a big diorama was on display, it could look like a genuine scenery, but behind it was an announcement that was quite interesting.

GEOCRAPER WEB
https://geocraper.localinfo.jp/

GEOCRAPER is exhibited in the PLATZ booth of the All Japan Model Hobby Show.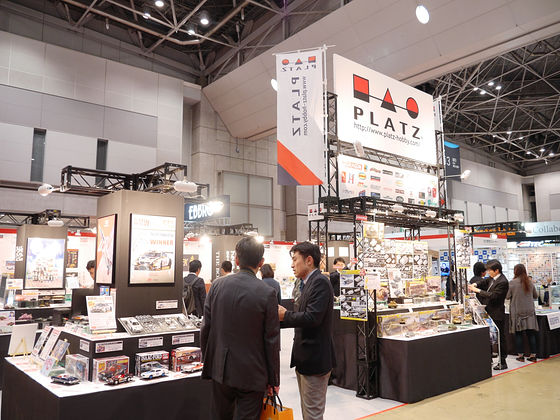 GEOCCRAPER was exhibited in a position facing the aisle. The scenery of the waterfront and the airport is reproduced on the table of approximately 1.5 m square.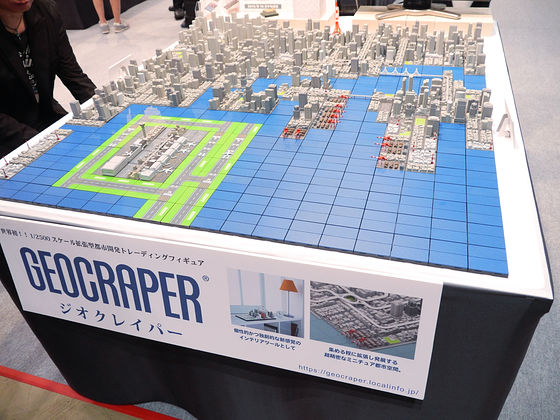 The streets of rows of buildings, the road that runs in between, and the landscape of the park in the city are reproduced.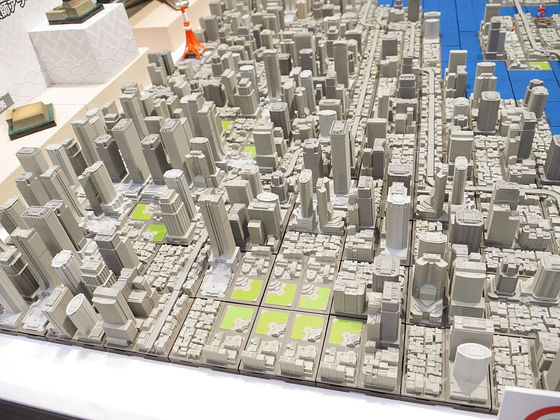 The landscape of the city has been precisely reproduced, and the miniature feeling that is exquisite enough to mistake the car and people going and leaving is exquisite.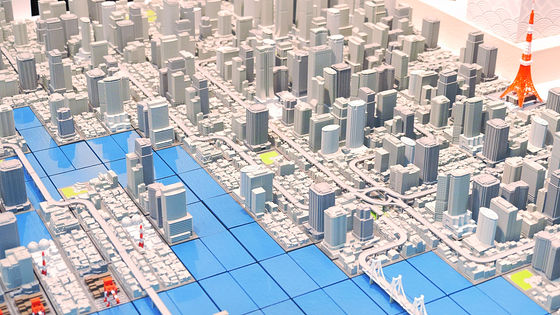 A bridge connecting artificial islands and a sight that you have seen somewhere because of Tokyo Tower that you can see over there.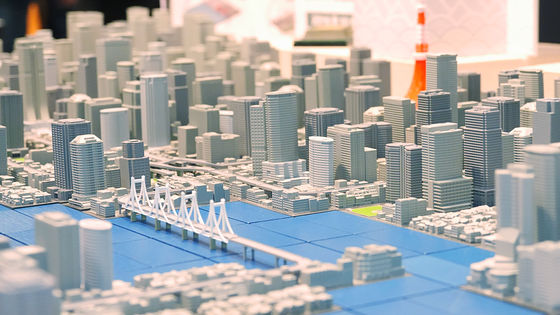 So, in fact, the state of Tokyo Bay including Haneda Airport has been reproduced on this table.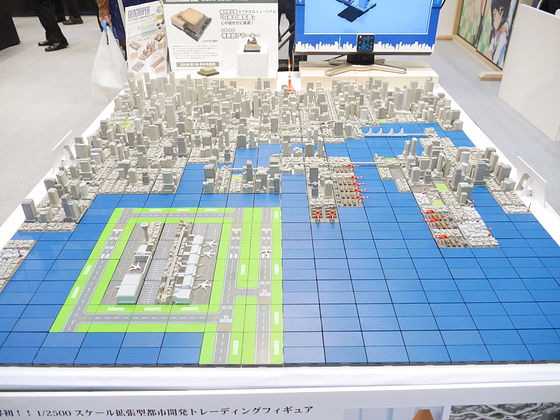 Factories and harbors spreading over the Gulf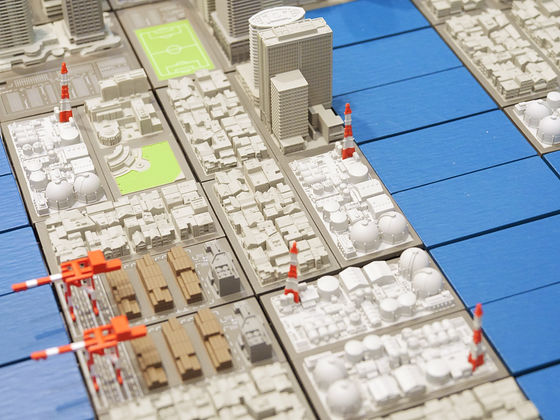 The scenery of gantry crane and port warehouse is also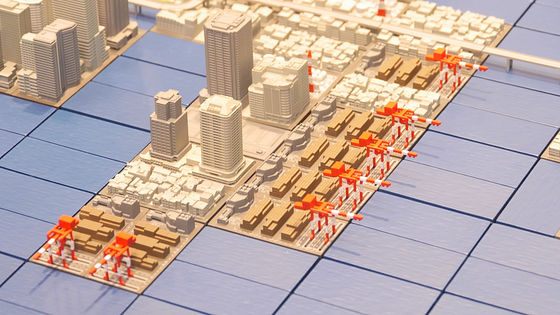 Although there is a real feeling as it is, people who are confident in their arms will find it interesting to paint themselves and pursue even more realism.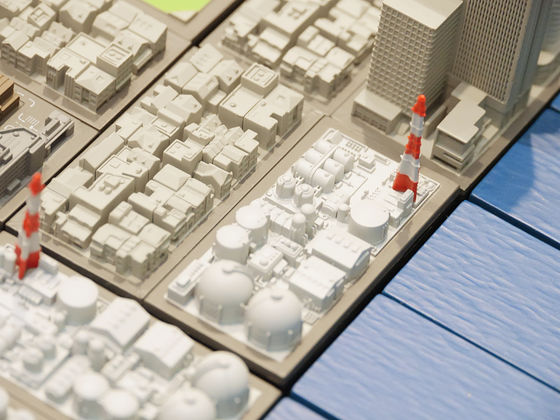 Tokyo Tower is made of symbolic orange color.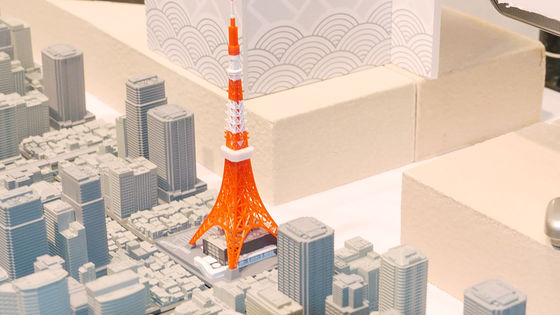 Each unit is approximately 6 cm square size and is designed to place the building parts on the pedestal. A mechanism to reproduce the cityscape by connecting this unit by connecting parts.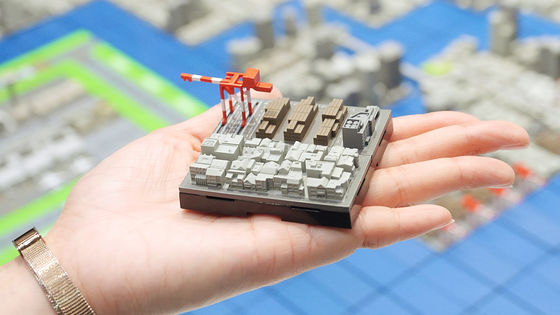 The airport is reproduced with a dedicated figure.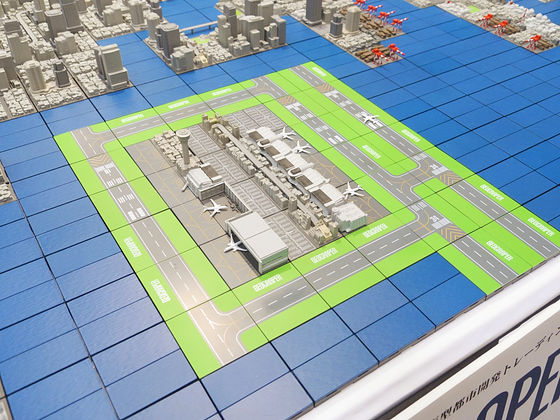 The hangar has become a separate part from which the ceiling is out, and inside it is planed to enter an airplane.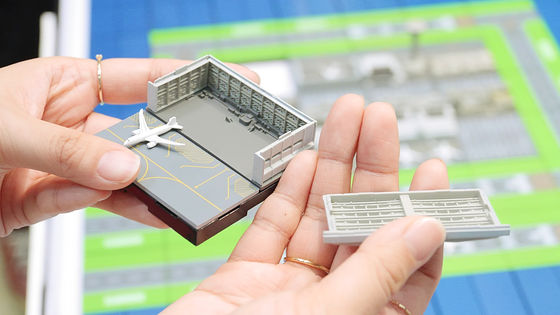 GEOCRAPER plans to launch a "castle unit" that will reproduce the scenery of the castle in addition to the landscape of the city in October 2016. It is a model of the standard / prototype by the scene teacher Allakie, and it is said that it is perfect for the capsule museum of Kaiyodo "Japan's castle directory booklet".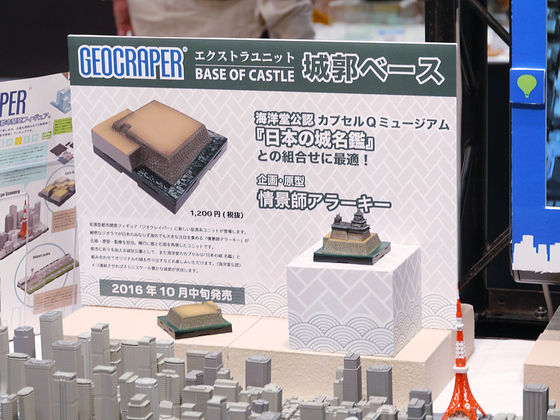 Furthermore, it has been announced that collaboration planning to reproduce the townscape of "The 3rd New Tokyo City" appearing in the work of Evangelion is literally "back" of the exhibition. The release date etc. are still unknown, but according to what I hear it is possible that Eva and apostles may be reproduced in figures as well.