Screaming with the don · Hoppepin · fan folding chair & fainting KO Ascension with a voltage booth that can be on the verge of KO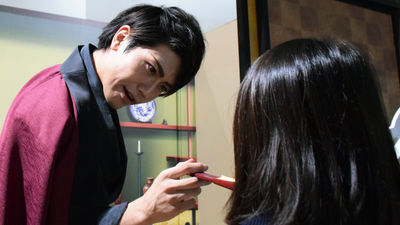 Tokyo Game Show 2016Is an event full of various entertainment, such as trying various games, listening to development-related stories on a special stage, meeting new games I did not know, and among other things , "Mischievous kisses in the suite"Or"Unification Tenchi Koi no Ran Love Ballad"Doubt - Who is the liar? ~"Deliver love simulation game for women such asvoltageWill be exhibited at the booth. In the same booth, everyone is experienced by the age and young man, that they are being made "Hoppepitan" or "Folding fan folding" for the handsome characters of the characters appearing in popular applications, or "chair don" to the character adoring using VR It has become possible to experience a Tokimeki that seems to be blurred.

Voltage, Tokyo Game Show 2016 Exhibit Detail Determine ♥ This year, Virtual and Real New · Tokimeki Experience ♥ - Voltage Co., Ltd.
http://www.voltage.co.jp/2016/09/08/2132/

Voltage Tokyo Game Show 2016 Special site
http://koi-game.voltage.co.jp/tgs2016/index.php

Voltage booth is in Makuhari Messe's 3rd hole (3-N05). Signboard of 'Romance game corner' is a landmark.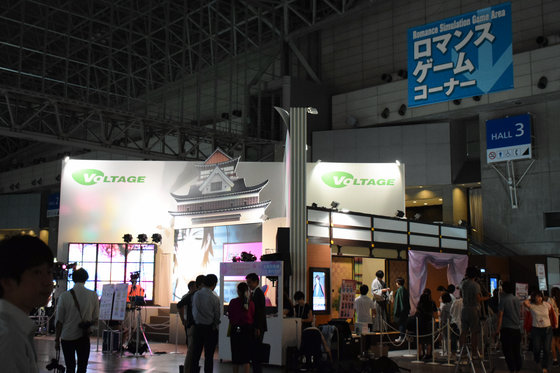 The first thing I found was an area where six Sengoku warlords appeared in "Love Ballad of Tenkai Unification Love Ballad" could have "Hoppepitan" and "Fan Tracing".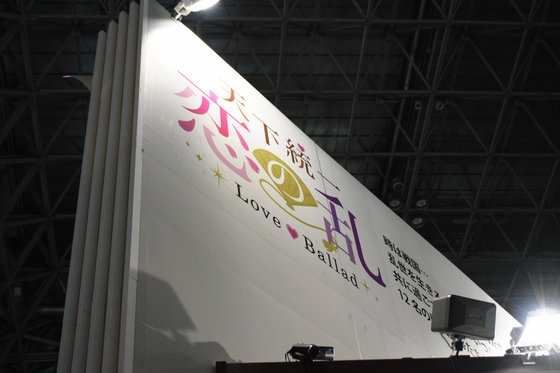 Here, "during the audience (left bran)" and "the bedroom of the hall (right mosquito net)" are prepared. "During audiences" it is possible for one of the six Sengoku warlords to have a "folding fan" and in "the bedroom of the dog," it is possible to have "Hoppepin" done.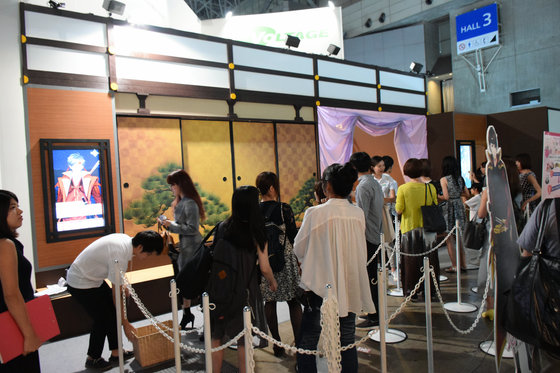 In "During the audience" ...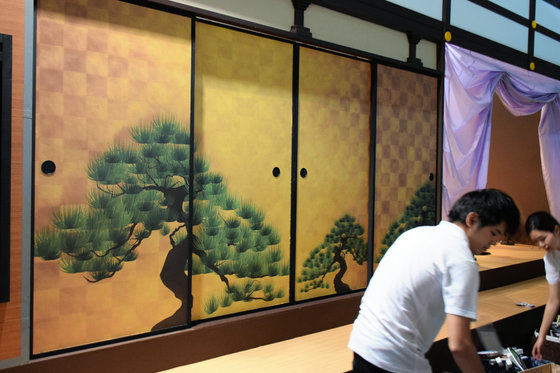 Choose a food plate ......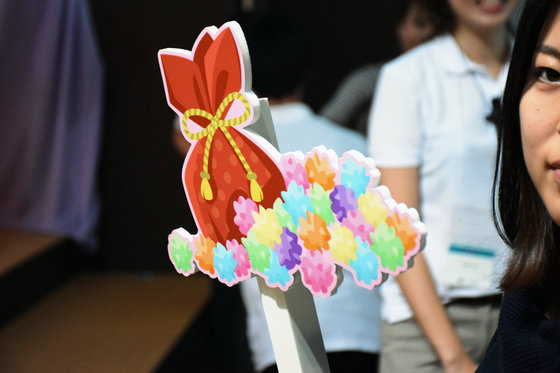 Wait a while.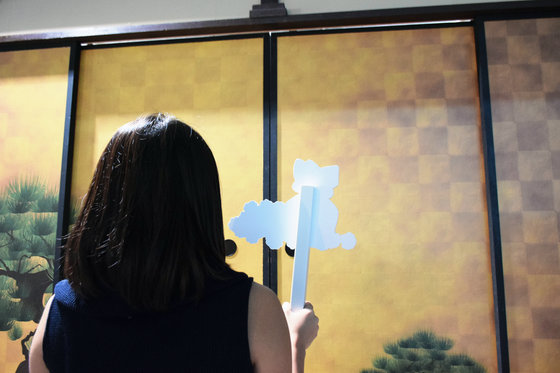 Waiting with my heart pounding suddenly a bran opens ......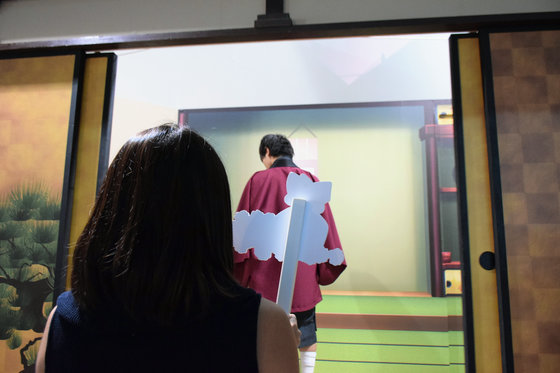 Ikemen warlords appeared. Ikemen warlords appeared one of the six people. According to the staff, if the target warlord does not come out, there are also some fans who rearrange in the queue again.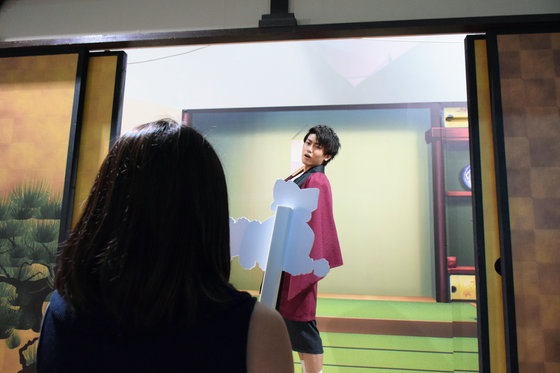 During "the audience", the handsome generals came up ... ...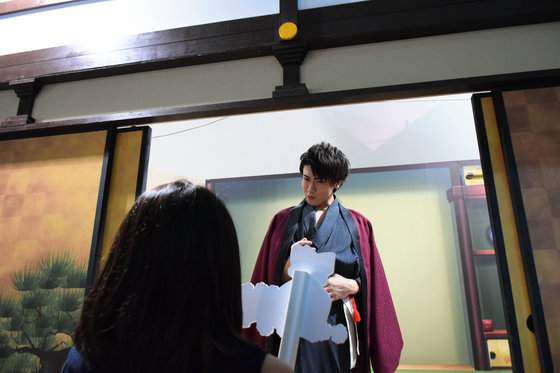 "Fan dancing" will be done.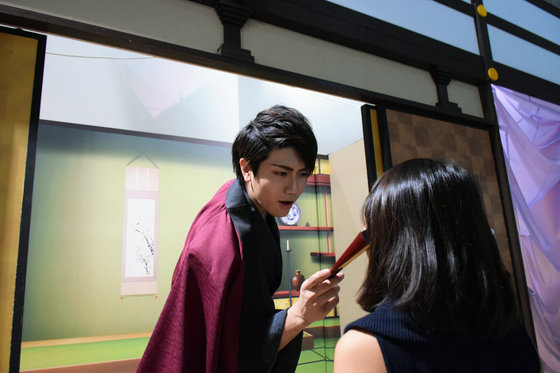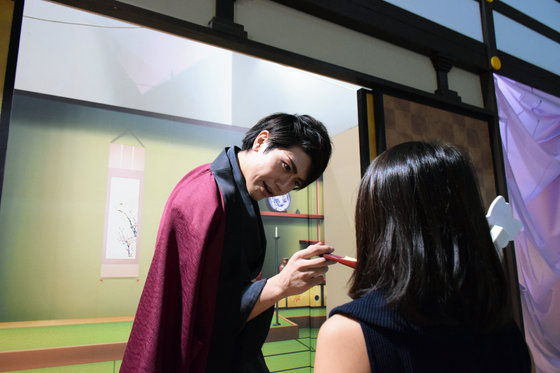 It is shameful even if you are just looking at the situation.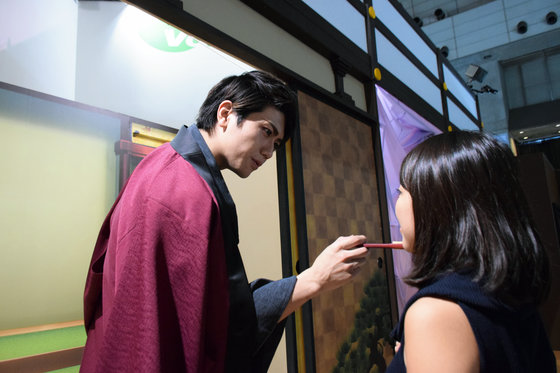 Many fans are lining up in the waiting queue to experience this, but if you experience it, you will be able to taste the moment of supermarket as soon as it suddenly blows away its hardships.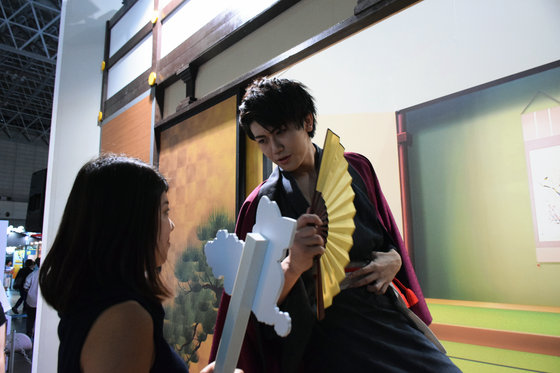 Moreover, if you trust smartphones and cameras to staff, it is possible to leave this memorable moment in the photograph.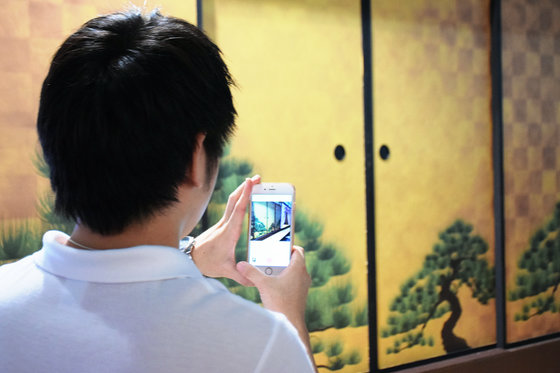 Another "bedroom of the main hall" ......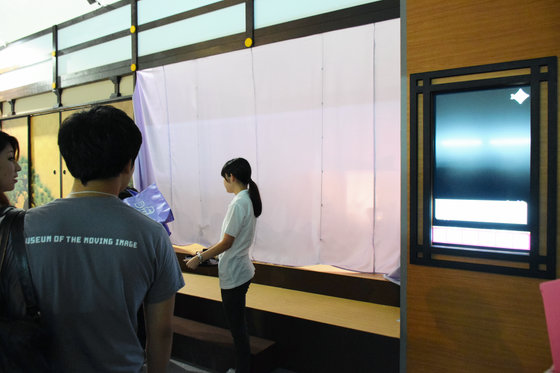 When the mosquito net opens, it will bring you a meal to the side of the general Twinks general.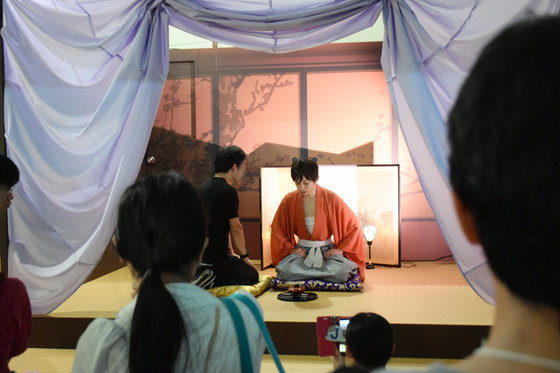 There you are "Hoppepin" from the handsome general Ikemen. Of course it is okay for men who love handsome to experience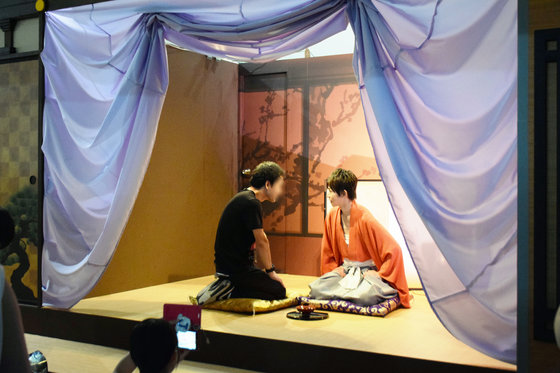 Besides, there is a real experience section of "Doubt-liar who is a liar?" The booth can solve a mystery in a closed room and meet a handsome model.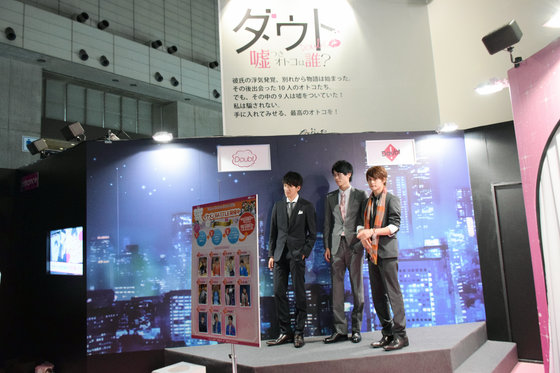 In the voltage booth, there is also a booth called "Chair Don VR" that allows you to experience Tokimeki as well as a 2 dimensional character as well as a sweet moment with 3-dimensional tactical warlords.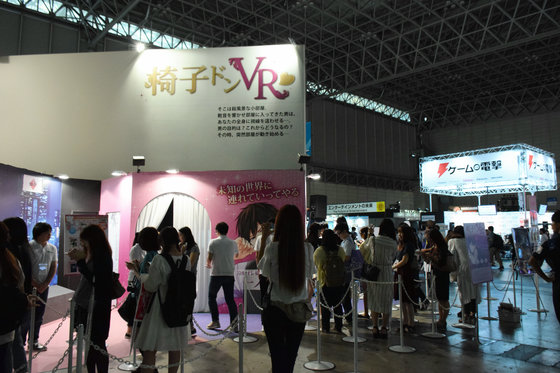 The leading role here is Eisuke Ichinomiya of the ruthless Mr. millionaire.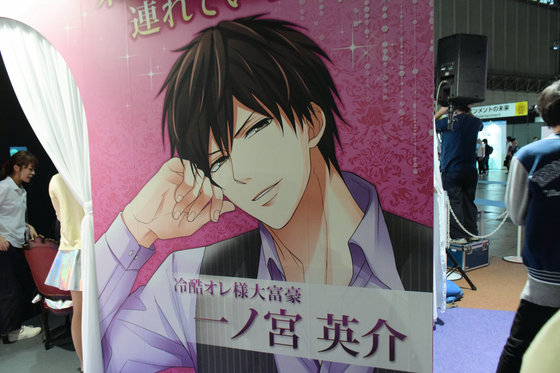 "There is a stormy little room, a man who has entered the room echoing the shoe sounds, makes your eyes gaze through your whole body ... What is the purpose of the man? What will you do now, suddenly the room starts to move? There are sentences that are likely to get too busy.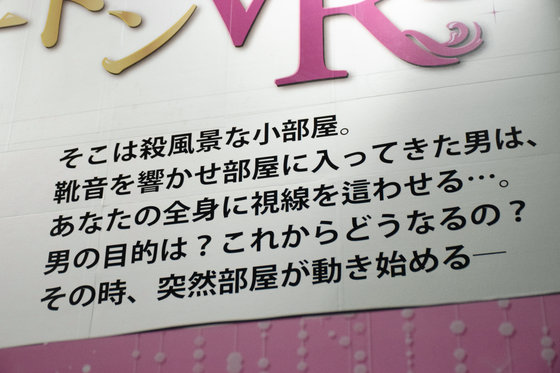 Things are waiting queue is completed and you can see the height of attention. In addition, in the chair Don VR, we distribute numbered tickets in the morning and afternoon, and it seems that the distribution number of the day is about 100 sheets.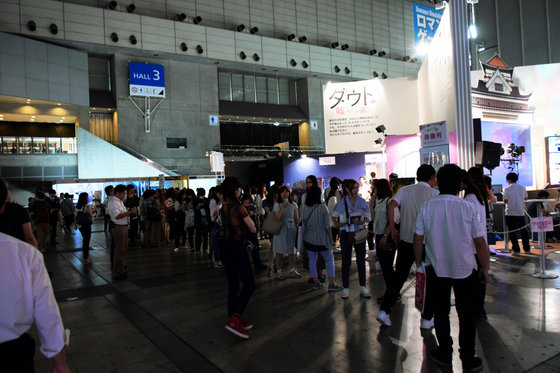 In the booth like this, first sit in the chair ......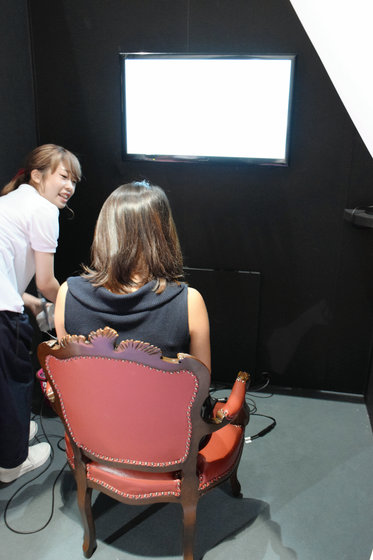 Set the VR headset and headphones.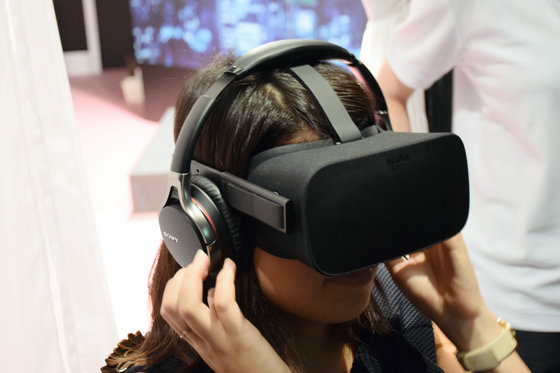 Then the video starts.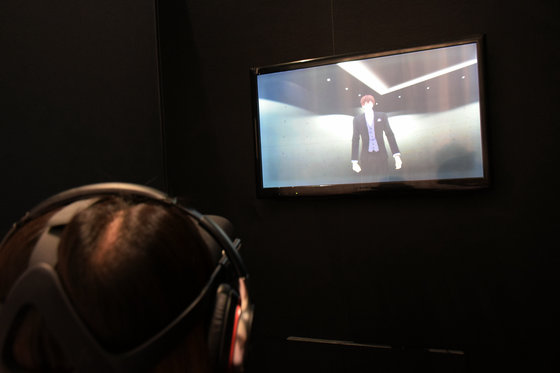 You can feel the breath of the cold-hearted millionaire in a very close range as if not even realized with a handsome model.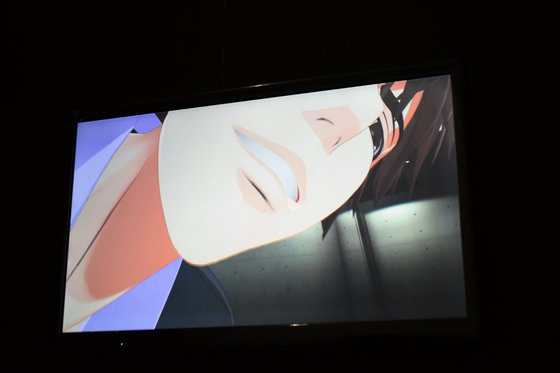 I do not need words any longer.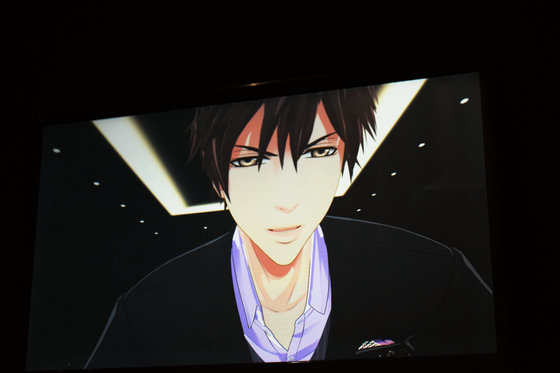 In the chair Don VR, it is possible to experience a different Tokimeki from 3D. What kind of things are you going to do with Einsei Ichinomiya ....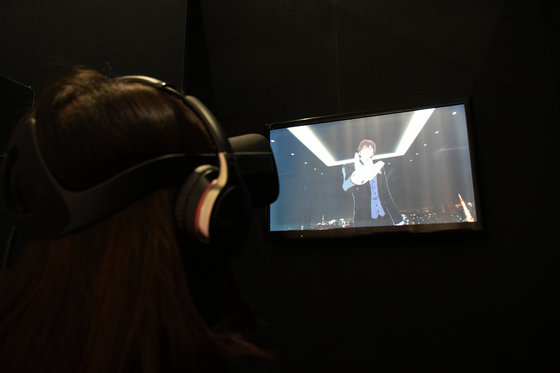 "Ikemen Battle" which decides the number one from a handsome model which appears in the voltage booth is also being held. Since you can get the voting ticket by participating in the experience corner, if you have favorite handsome you should actively participate.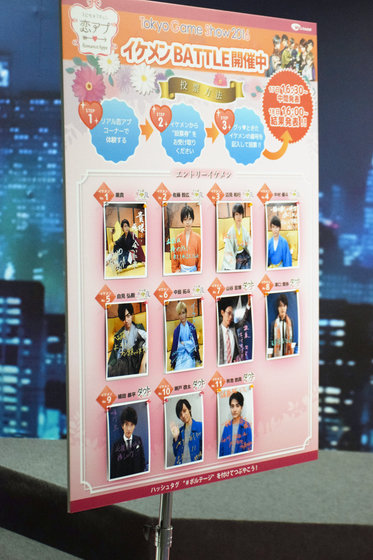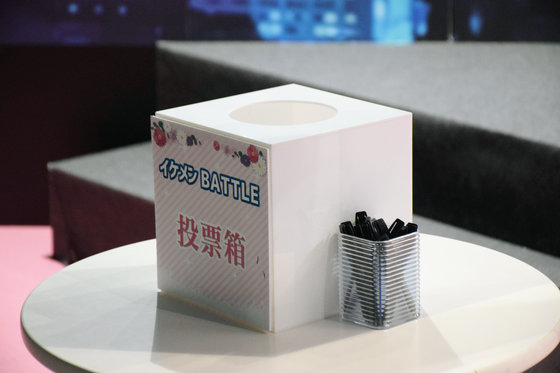 In addition, since various stages are scheduled to be held at the voltage booth, please check it if you are interested.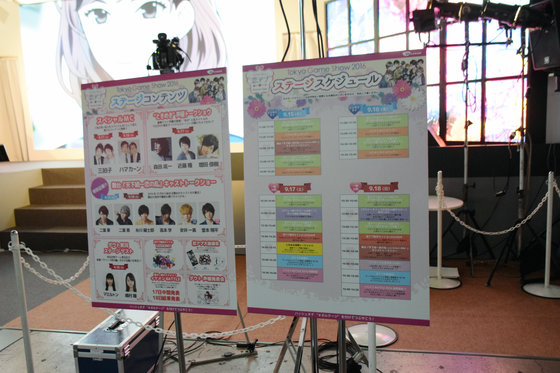 At the Tokyo Game Show, you can see various games such as test runs and stages, but it is also true that there are times when you are tired of keeping waiting queue long and keep watching the monitor anyway. At that time, it is ant to come to play at the voltage booth seeking a handsome name called Momentary Relief. Ikemen models are sure to heal tired minds with a Tokimeki experience that makes men shamefully blushing.