When actually touching Sony's latest smartphone "Xperia XZ" and "Xperia X Compact", it looks like this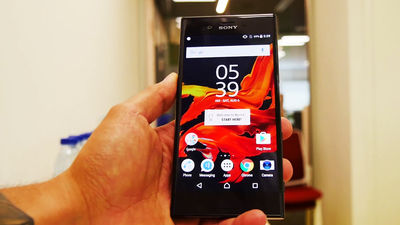 Sony mobile communication is the latest model of smartphone Xperia series "Xperia XZ"When"Xperia X CompactWe announced. Xperia XZ is a flagship model with sensors enhanced in addition to 23 million pixel camera. Both models are planned to be exhibited at IFA 2016 to be held in Berlin, Germany, but movies that actually touched the real machine a while ago have been released one after another.

Sony's first flagship, Xperia XZ and premium Xperia X Compact with triple image sensing technology | Sony Smartphones
http://blogs.sonymobile.com/press_release/sonys-first-flagship-xperia-xz-and-premium-xperia-x-compact-with-triple-image-sensing-technology/

IFA 2016 - Sony
https://community.sony.co.uk/t5/blog-news-from-sony/ifa-2016/ba-p/2215288

Sony Japan | News Releases | About IFA 2016
http://www.sony.co.jp/SonyInfo/News/Press/201609/16-078/

You can check the movie that understands where you are operating the real machine of "Xperia XZ" and "Xperia X Compact" from the following.

Sony Xperia XZ: the new flagship cameraphone - YouTube


Sony Xperia XZ: Hands on - YouTube


Sony Xperia XZ review - YouTube


Sony Xperia XZ hands on review - YouTube


Sony Xperia XZ y Xperia X Compact, Primeras Impresiones - YouTube


Sony Xperia X Compact hands on review - YouTube


Sony Xperia XZ hands on: back to awesomeness - YouTube

Sony's new flagship smartphone Xperia XZ is 146 × 72 × 8.1 mm in size and weighs about 161 g.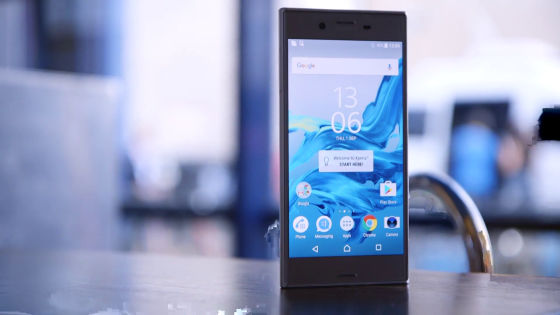 The color is three color development of mineral black, platinum, forest blue.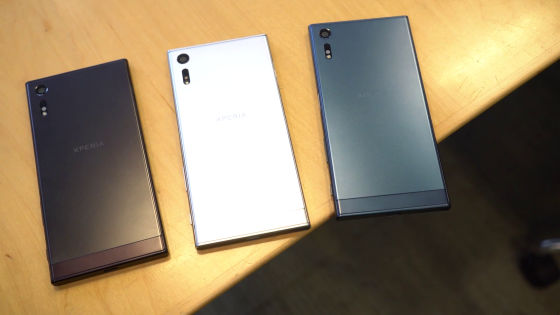 Xperia XZ's display is 5.2 inches full HD (1920 x 1080), slightly larger than Xperia X Performance's 5.0 inch.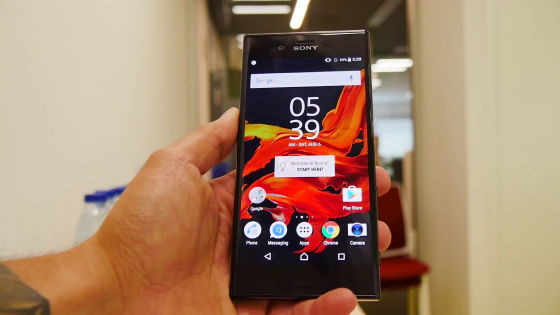 Earphone jack on the top.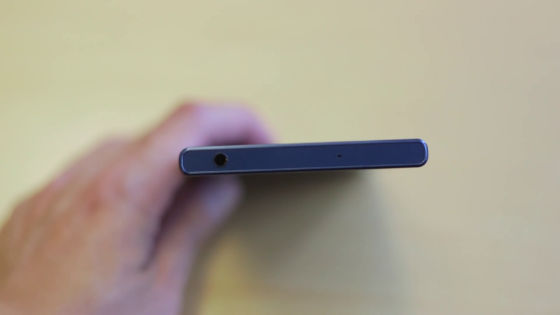 The port on the bottom has been changed from USB Type - B to USB Type - C. However, the installed USB Type-C is not a USB 3.1 standard but a USB 2.0 standard.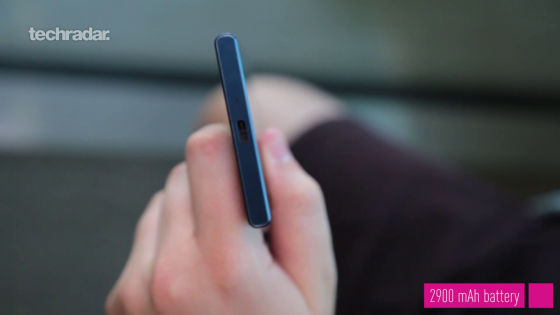 There is a power button with a camera start button, volume control button and fingerprint authentication sensor on the side.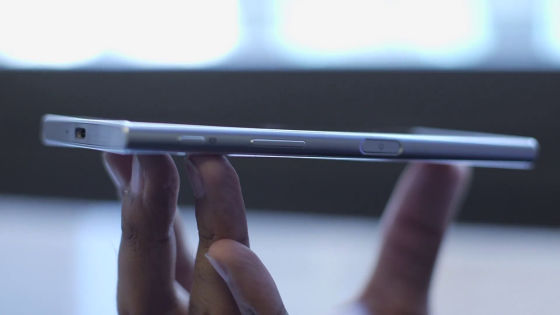 As with Xperia X Performance, Xperia XZ adopts aluminum material for the body, but we changed the material of aluminum to Alcalade. According to the person who actually touched, it is said that the fingerprints are difficult to attach due to the texture that the texture is fine and fine.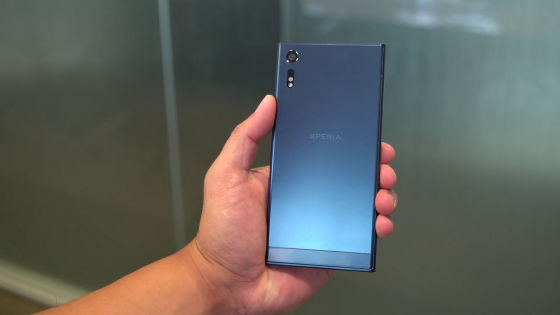 It adopts a rounded design with no corners, has no caught part, has a very easy shape to hold.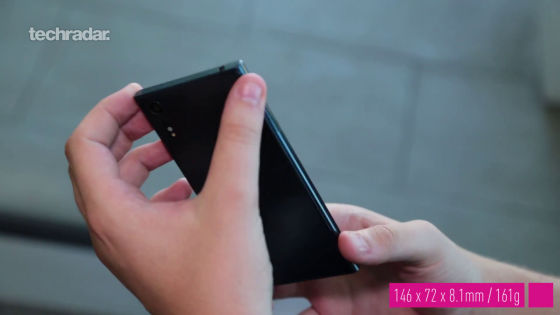 The CPU is Snapdragon 820 and the memory is 3 GB. There are two storage types, 32 GB and 64 GB.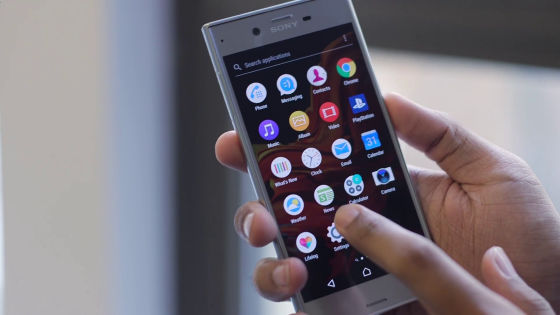 CPU and memory etc are the same as Xperia X Performance, but the camera evolved greatly in Xperia XZ. The point that it adopts the 1 / 2.3 type CMOS sensor xmor RS for mobile with the G lens of F2.0 with 23 million pixels taken over from Xperia X Performance ......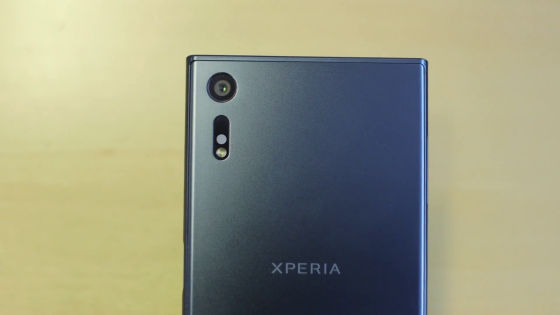 The "RGBC-IR sensor" which reproduces colors with accurate white balance even in various light environments newly is carried. The RGBC - IR sensor handles not only RGB but also infrared as color information, and it is said that the misrecognition of white balance will be less than before.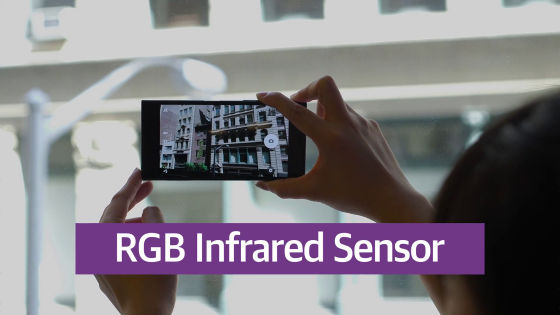 Moreover, it adopts "laser AF sensor" which can focus accurately at high speed even in the dark. If you tap even a little dark room like the image, you can focus on it in a moment.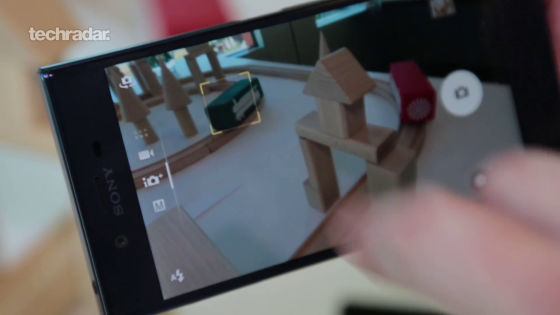 The front camera is 13 million pixels, and the angle of view is wide, so that you can no longer extend your eyes full of eyes when you take self-shot.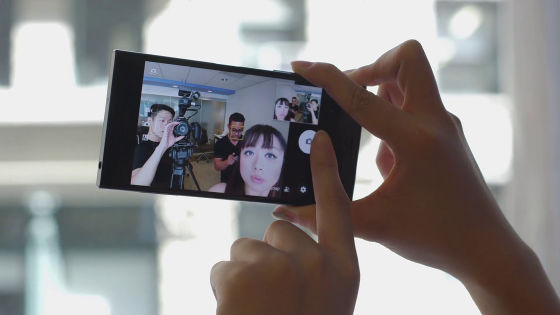 In addition, it corresponds to the world's first 5-axis hand shake correction as a smartphone. This makes it possible to reduce camera shake when photographing moving subjects, shooting in unstable places, zooming shooting.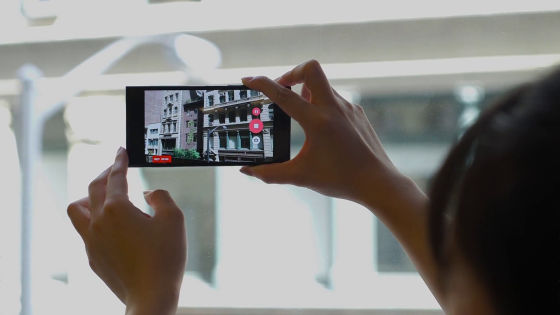 This is a picture actually taken with Xperia XZ.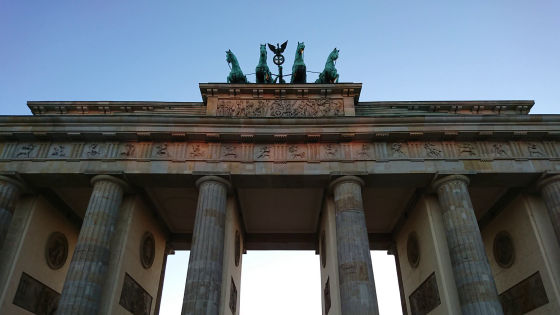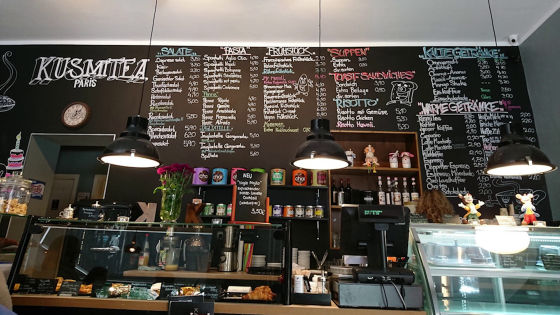 The battery is 2900 mAh, evolving from 2570 mAh of XPERIA X Performance. In addition, because it causes the battery to degrade by leaving it fully charged, Xperia XZ has a function "Battery Care" that controls charging speed and prevents deterioration. Battery Care recognizes the user's life pattern and adjusts the charging speed of the battery. For example, if I keep going to sleep at 23 o'clock every day and wake up at 7 o'clock, I will not immediately fill up even when I start charging at bedtime and control the charging speed so that the perfect charging will be done at 7 o'clock in the morning, It prevents deterioration of the battery.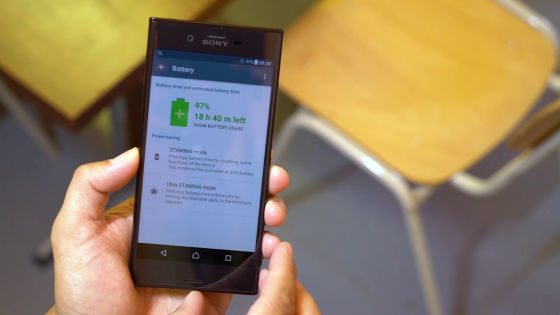 Since it has waterproof / dustproof function of IP68, it is safe even if it gets wet in water.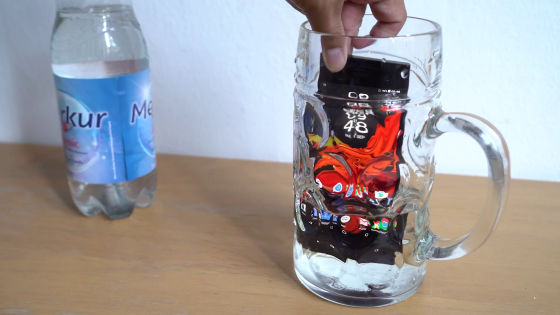 Xperia X Compact is a small model with a size of 129 x 65 x 9.5 mm and a weight of 135 g.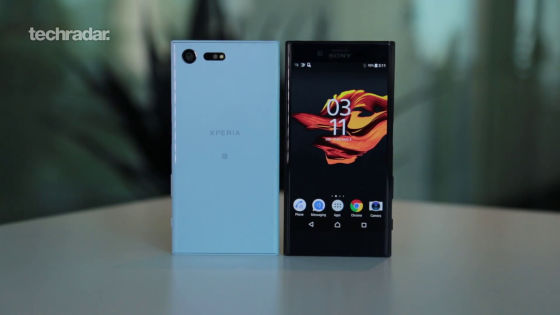 The display adopts 4.6 inch HD (720 × 1280).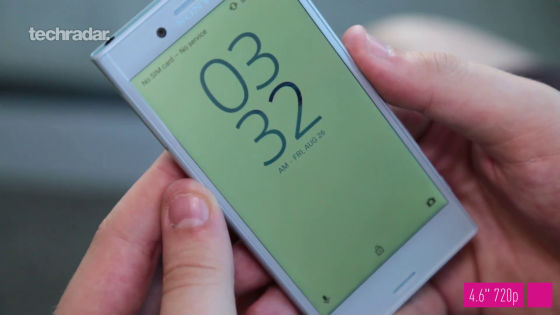 The body adopts plastic, and the person who actually held it in the hands is rated as "a little fingerprint easily attached".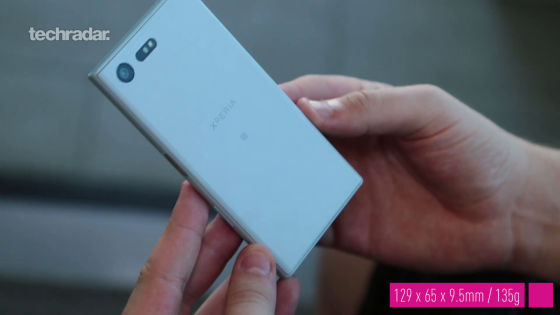 Earphone jack on the top.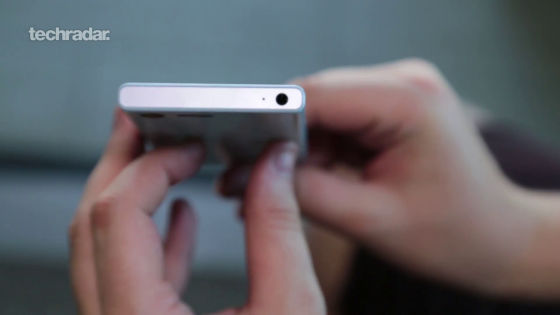 There is a USB - Type C port on the bottom.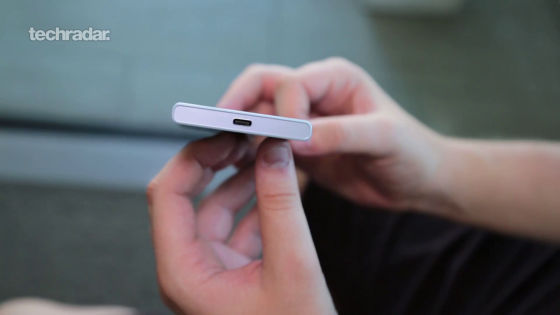 On the side fingerprint authentication compatible power button, volume control button, camera start button.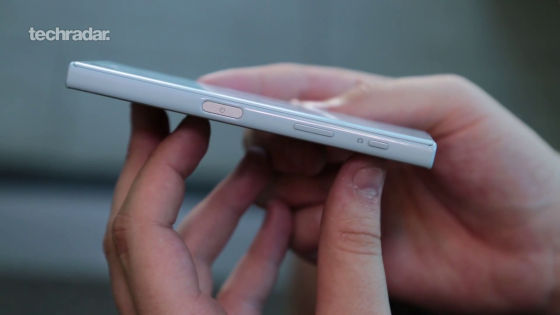 The CPU is Snapdragon 650, 3 GB of memory and 32 GB of storage. Waterproof and dustproof is "not compliant".



On the back is a 23 million pixel camera, as with Xperia XZ "Laser AF sensor" and "RGBC - IR sensor" newly installed.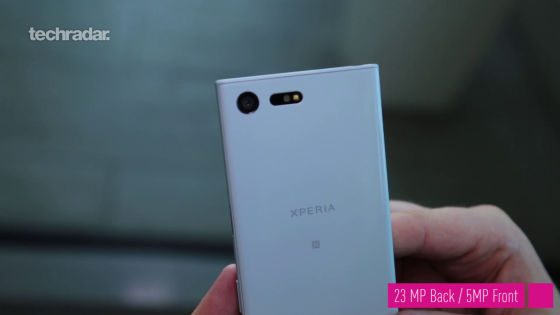 Moreover, "Battery Care" which prevents battery deterioration is also carried.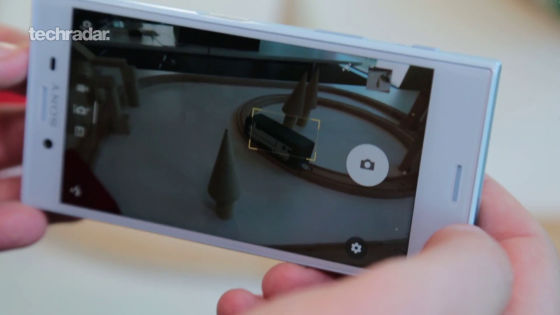 Xperia X Compact is a model whose specifications are down from Xperia XZ, but it seemed to work smoothly when I saw it when I was operating it.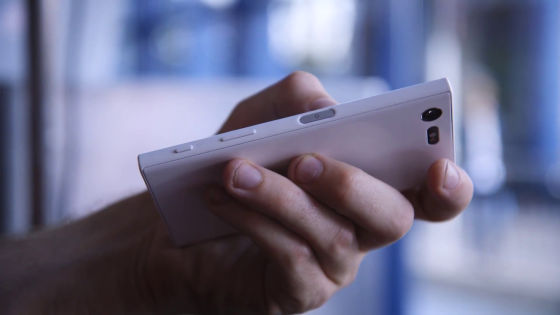 A movie comparing the size of Xperia X Compact with the size of Xperia X Performance released in Japan at the end of June 2016 is Kore.

Sony Xperia X Compact vs Sony Xperia X - YouTube


On the left is the 4.6 inch Xperia X Compact and the right is the 5.0 inch Xperia X Performance.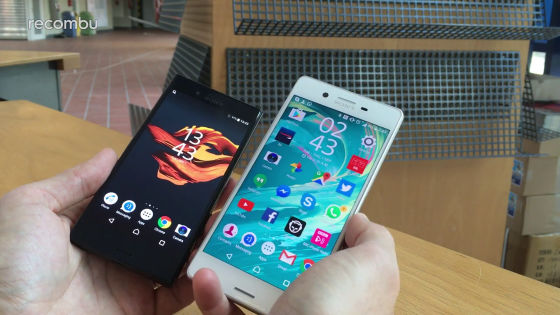 Although the size of the button etc is almost the same, the size of the main body is quite different.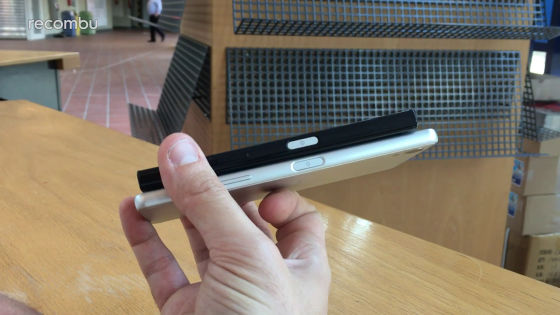 Xperia X Compact is slightly thicker than Xperia X Performance.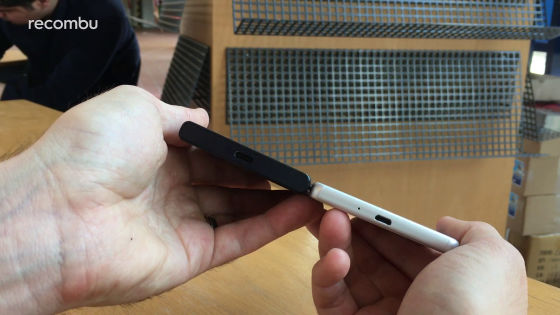 The position of the camera is the same, but the sensor is moving from the bottom of the camera to the side.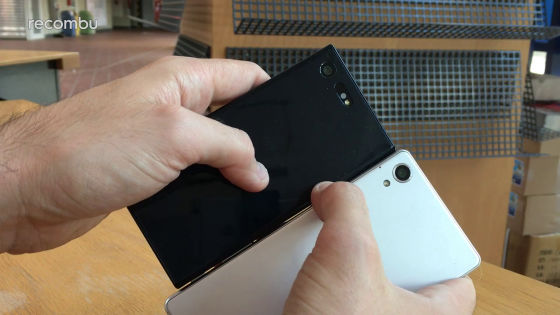 Promotional movies of Xperia XZ and Xperia X Compact can be checked from the following.

IFA 2016: First look at the Sony Xperia XZ - YouTube


IFA 2016: First look at the Sony Xperia X Compact - YouTube


Sony Xperia XZ: Design concept - YouTube


Meet the new Xperia XZ - YouTube


Meet the new Xperia X Compact - YouTube


The new Xperia camera - capturing true colors - YouTube


The new Xperia camera - capture without blur - YouTube


The new Xperia - your tailored Xperia tips - YouTube


The new Xperia - introducing Smart cleaner - YouTube


Xperia XZ - perfectly tailored to life - YouTube


Xperia Ear: Discover the world around you - YouTube


Xperia Projector? Blurring the line between the digital and physical - YouTube


The new Xperia? Battery that lasts even longer - YouTube