Obviously Google is a policy to develop its own Android terminal that is not the "Nexus" series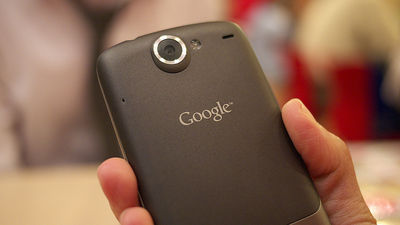 ByPittaya

In contrast to "iPhone" being led by Apple and being designed and manufactured, Google has jointly developed the Nexus series with HTC, LG, Huawei and others. However, on a separate line from this Nexus series, it turned out that Google has plans to create Android terminals that lead the development.

Google to step up smartphone wars with release of own handset
http://www.telegraph.co.uk/technology/2016/06/26/google-to-step-up-smartphone-wars-with-release-of-own-handset/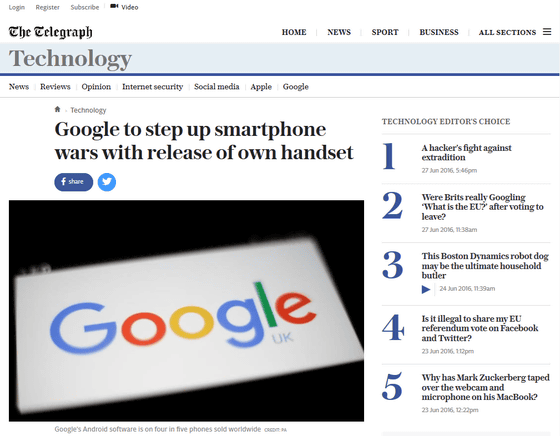 Google Signals Apple-like Direction for Nexus Phones - The Information
https://www.theinformation.com/google-signals-apple-like-direction-for-nexus-phones

It has been rumored for a long time that Google is planning to develop smartphones led by the company, not joint development with HTC, LG, Huawei terminal makers. However, according to The Telegraph, this movement is becoming materialized, it seems that it is a policy to develop smartphones of "Google brand" and advance into the hardware field.

Nexus series smartphones began with HTC's "Nexus One" which was released in January 2010, and "Nexus S" · "Galaxy Nexus" made by Samsung, "Nexus 4", "Nexus 5" from LG, "Nexus 5X "Nexus 6" made by Motorola, "Nexus 6P" made by Huawei, and so on. If it matches up to the tablet, the number is over 10 models. Android already accounted for 80% of the world's smartphone market.

However, as there are many terminal manufacturers, it means that unity is lost. For this reason, it is the basis of this story that Google thinks that it is necessary to put out the terminal itself in order to put together Android again under the control of the company. For Google's hardware division, Motorola's former presidentRick OstrohIt is thought that this is part of bringing Mr.

However, yesterday · June 27thThe following Nexus series are made by HTCEven if "Google Terminal", which is not jointly developed with terminal makers, will be created, as we had a leak called Google, the relationship with terminal makers is going to continue in the same way. This is also stated by Sundar Pichai CEO, so from now on, "Nexus rivals are going to be Google genuine terminal".