31 years after Eastern Airlines 980 crash crash, finally I found a cockpit voice recorder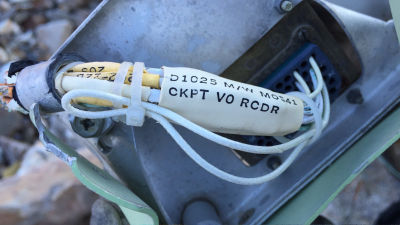 Eastern Airlines 980It came to disappear on January 1, 1985 and the remains were discovered on the glacier of Ilimani mountain in Bolivia in South America the next day. Due to the accident that 29 passengers and passengers died, the rescue team who arrived at the site could not be found by melting glaciers because some corpses, flight data recorder, cockpit voice recorder could not collect it. WhenWhere pointed outOn June 4, 2016, fragments seen as flight data recorder and cockpit voice recorder for the first time in 31 years were discovered.

31 years later, we found the flight recorders - Operation Thonapa
https://operationthonapa.com/31-years-later-we-found-the-flight-recorders-786d0f9fde61

I found a flight data recorderDan FutrellMr. Currently, Futrell, who works at the Board of Education, has a manifesto of life "to do adventure", searching for a recorder lost in Eastern Airlines flight 980 seems to have been done as one of its adventures .

On the first day of exploration Futrell discovered two pieces of metal near the place called Mina Mesa Khala where much debris scattered. Both of the metal pieces were painted with an orange color, one side of which is commonly found in flight recorders, and the other side was becoming a green color seen in the Boeing company's aircraft at a certain time.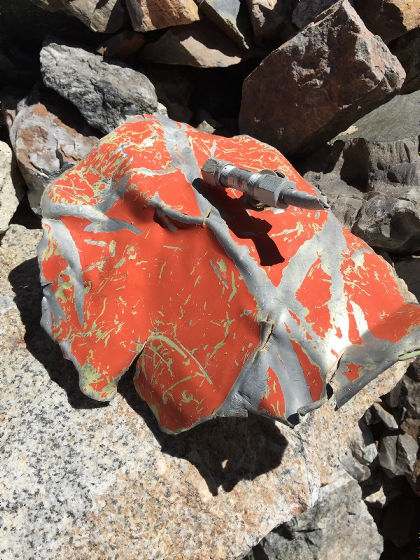 At that time, the Boeing 727 aircraft, which was found to be in an accident, crashed near 19,600 feet (about 5970 m) at Irimani Mountain at 500 mph (about 800 km / h), 4000 ft Because it is thought that it fell about (1200 m), deformation due to a large impact is considered natural.

When I found a metal piece, Futrell's seems to have thought "Is not it a piece of flight recorder?", But since only a part of the metal piece was found, it was not sure at this point yet . Then, continuing the survey the next day, we found three pieces of metal painted with orange and green, this time matching the two metal pieces found first. The newly discovered metal pieces were also severely damaged and seen as having a very strong shock.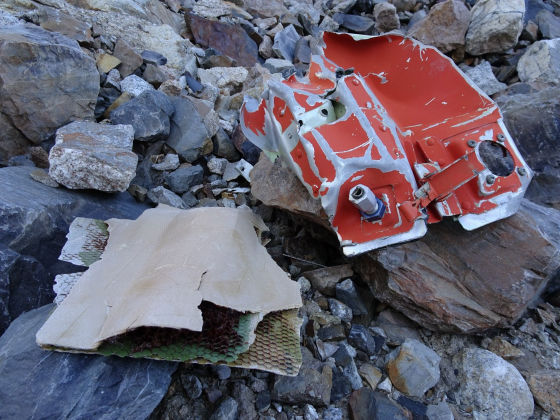 On the third day the range of further exploration was expanded, Futrell and others found out that a part of the inner frame of the wing of the fuselage was buried in the ground in the afternoon, and digged it over several hours.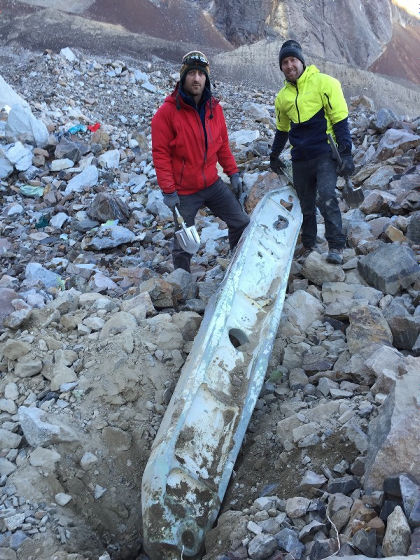 And on the fourth day, when I search again, I found a new metal piece.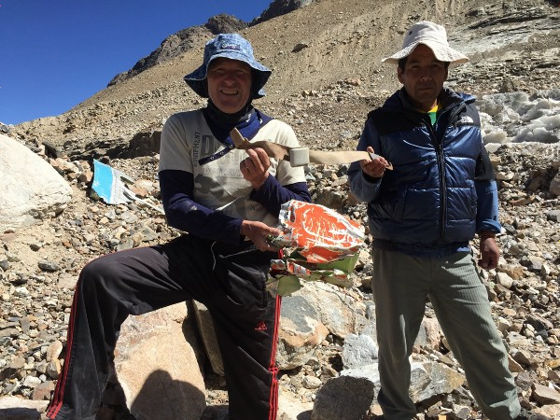 Metal pieces were painted in orange and orange like the other five metal pieces found in 3 days, but unlike the other 5 cables, the cables are attached and the surface shows "CKPT VO" indicating the cockpit · voice recorder RCDR "was written in the text. Futrell et al finally found a cockpit voice recorder that had been lost for 31 years.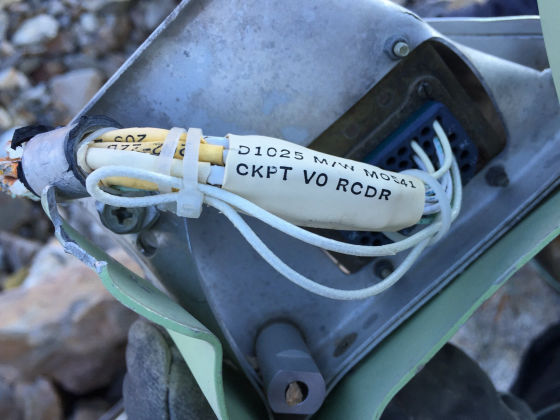 Mr. Futrell also found a magnetic tape that was seen as a possession of a passenger, he said that he plans to ask professionals to investigate whether data can be taken out in the future.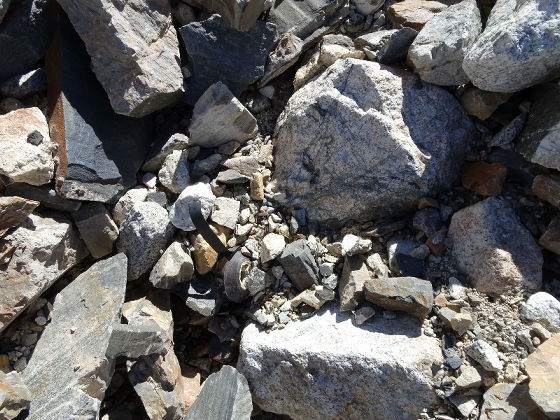 This is a total of 6 metal pieces and magnetic tape found in the search. The metal piece looks like five, but the two on the upper right seem to be put in an overlapped state. For five pieces other than the metal piece written as CKPT VO RCDR, "Futrell's are watching" it is "part of the flight data recorder."

in Ride, Posted by logq_fa