A movie that can experience a roller coaster "Valravn" with a speed of 120 km / h, full length 1 km, and a maximum altitude of 68 meters from the first person viewpoint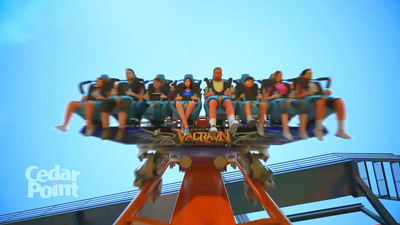 Roller coaster ranging in maximum speed 120 km, total length 3415 feet (about 1000 meters), highest altitude 223 feet (about 68 meters) "Valravn"Has appeared. Amusement park with 18 roller coasters in Ohio, USA "Cedar PointEven if you just watch the official movie shot in the first person's perspective from the new attraction ofTamahyunYou can taste the powerful force.

Valravn - Official POV - YouTube


The start point where the gate was closed.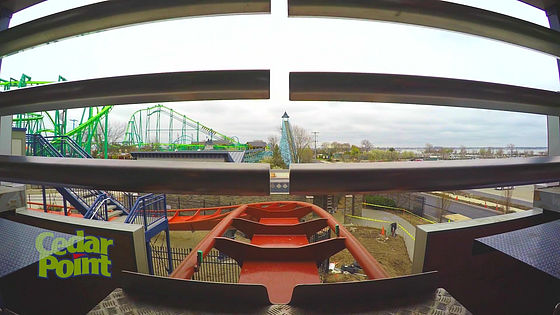 A small curve has been set since the beginning.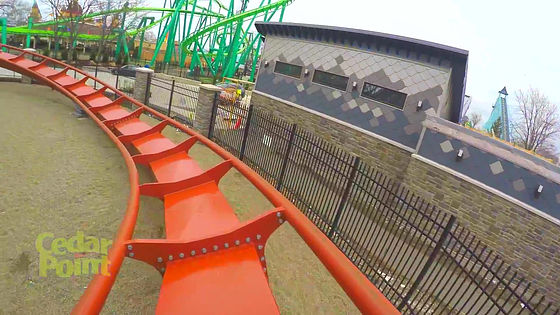 And go uphill to reach the point of highest altitude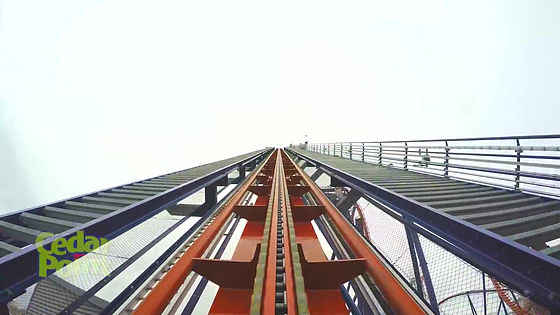 At the top is such a feeling, facing the cedar point before fallingErie LakeYou can overlook. It is surprising that it takes more than 30 seconds to come so far.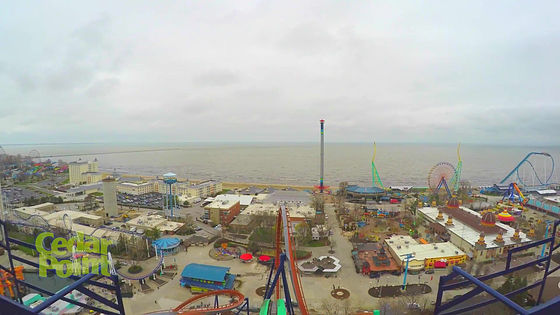 And, at the place where I came to the ultra long downhill of fear, I stopped once. People in the front row are dangling.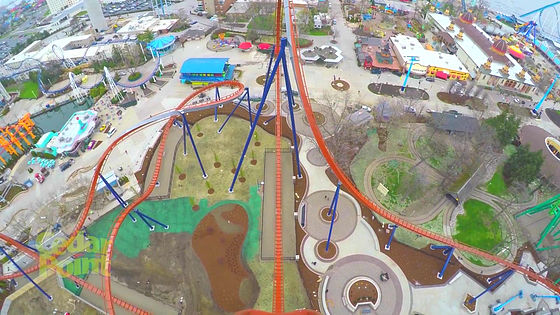 With a signal saying "gutta", the roller coaster starts to descend at almost 90 degrees. The falling distance is 214 feet (about 65 meters), reaching about 120 km / h. It is powerful enough to make your heart kicker just by watching it in the movie.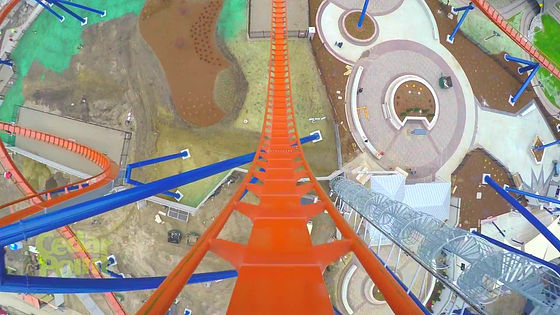 One turn immediately after that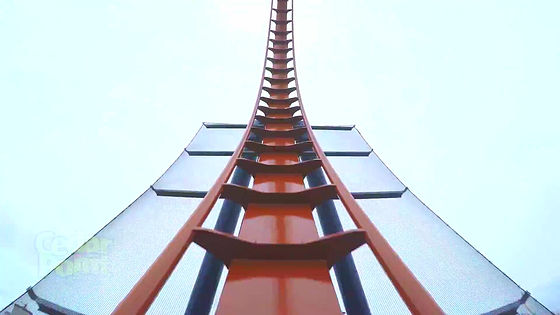 One more time in a row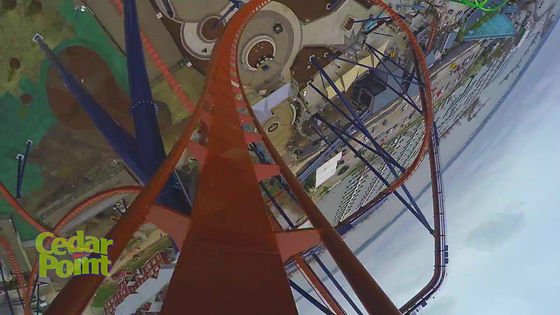 There is a point to stop once in the middle point ... ...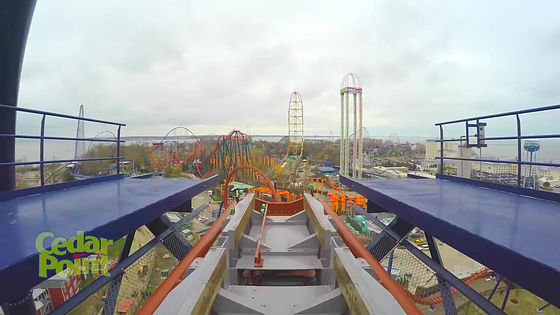 Fall again. Here also there is a reasonable altitude.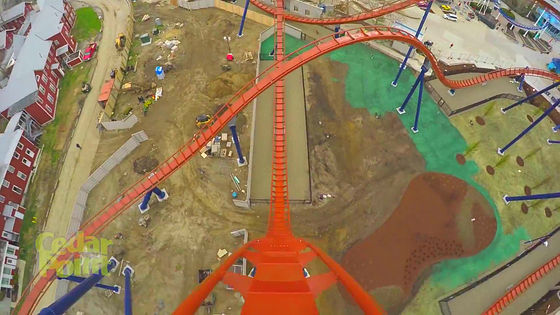 After that, one rotation point and a twist corner etc. continue. There are 3 revolving points in all, and the maximum altitude of 1 revolution point reaches 165 feet (about 50 meters).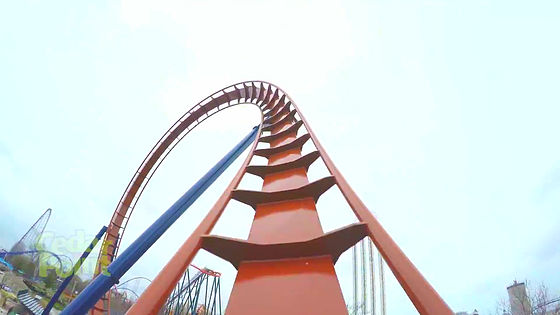 Also, a movie that allows you to see Valravn with "bird's eyes" as you shot in Drone is on sale.

Valravn (Birdseye View) - YouTube


It looked like this when looking straight from the front of Valravn which fired from the starting point.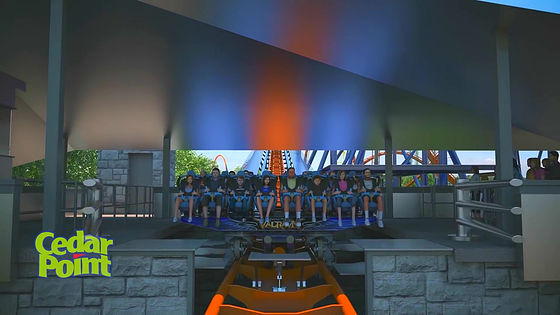 Valravn is a 24-seater type, in which only seats run on rails rather than vehicle types. Since there is nothing to block the surroundings, the feeling of opening is outstanding.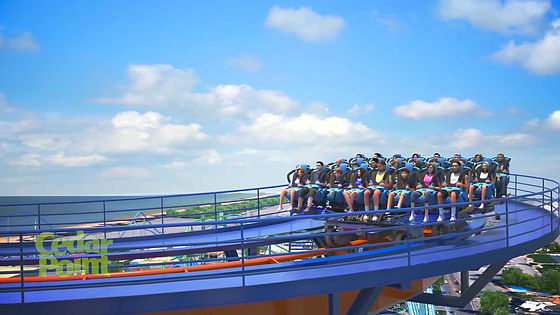 Looking at the moment of falling from above it is like this.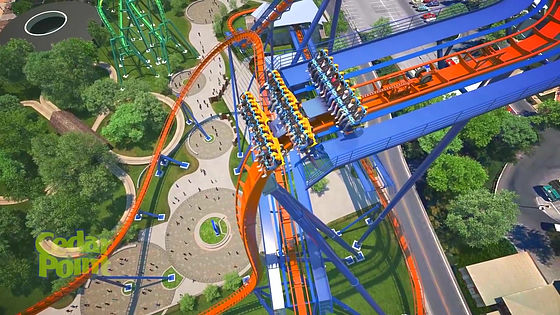 It is impressive when you see the falling part from the front straight. Furthermore, if you look closely it seems that this is a roller coaster and passengers made with CG.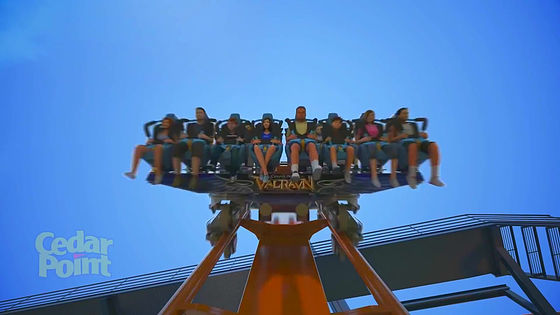 The whole picture looks like this and it has become a very cohesive long course roller coaster.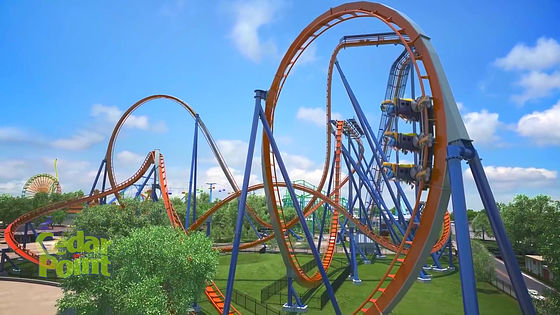 You can also see CG movies that can enjoy 360 degree view on VR headset, smart phone, tablet from below.

Valravn (Panoramic POV) - YouTube


In addition, the fastest in the domestic roller coaster is 172 km / hDodonpa(Fujikyu Highland), the longest and the highest degree is the total length 2479 meters and the height of 97 metersSteel Dragon 2000(Nagashima Spurland), so you can actually experience the thrill of the scale exceeding Valravn even in Japan.