Play time more than 3 hours · A high score of amazement is established with the first generation "Donkey Kong" over 1.2 million points, the player expresses retirement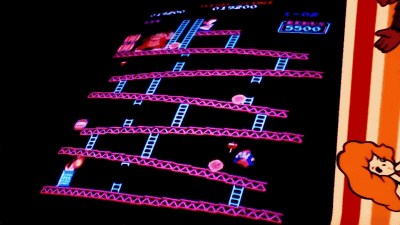 In Nintendo's arcade game "Donkey Kong" that appeared in 1981, a high score exceeding 1.2 million points was recorded. A player who accomplished a feat that the play time exceeds 3 hours is expressing his retirement as "No more is possible anymore".

Donkey Kong High Score List
http://donkeykongforum.com/index.php?PHPSESSID=0dth4g9reg3hfo56jl0si9lp44&topic=366.0

Donkey Kong's all-time record broken again, with a 'perfect' game (update) | Polygon
http://www.polygon.com/2016/5/8/11635188/donkey-kong-all-time-high-score-wes-copeland-perfect-game

I achieved this recordWes CopelandA movie containing all the details that Mr. Record achieves record is also released. It has become a considerable feature film that the play time reaches 3 hours and 17 minutes, and when you look at the best picture qualitySince the amount of data exceeds 1 GBPlease be careful when watching on a smartphone etc.

Donkey Kong (1981) World Record - 1,218,000 Wes Copeland - YouTube


Donkey Kong is "Lady" (current name "Polin"), The game starts from where it goes up to the building under construction.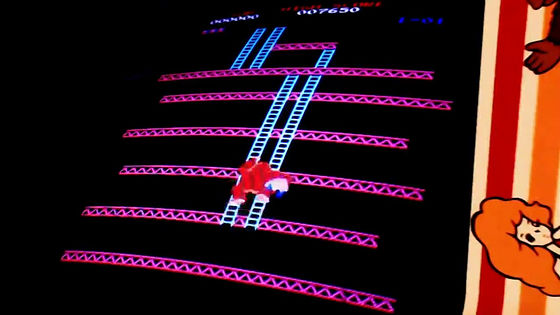 Mario appeared. Of course at this time the score is zero.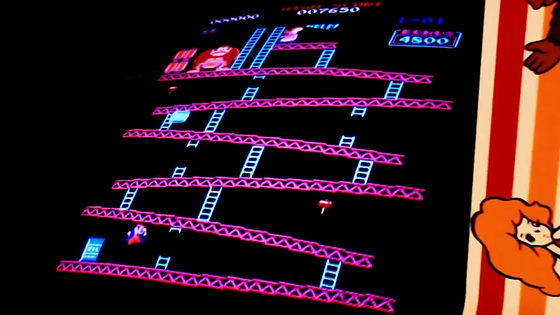 Go ahead with the stage ... ...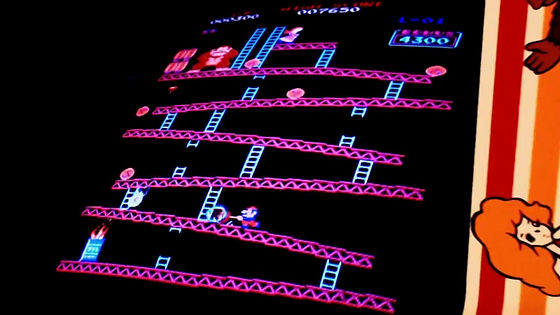 First of all, it cleared one surface. A long way to achieve record starts from here.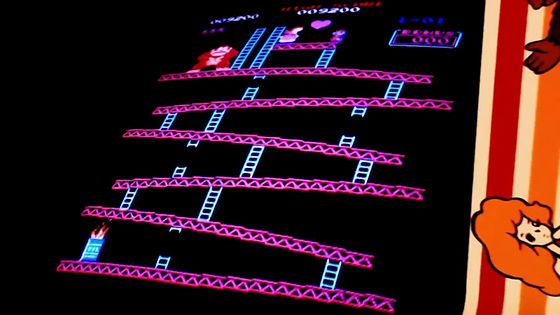 Clear the "bolt removal" face and the first round ends. The score at this time is 10,900 points.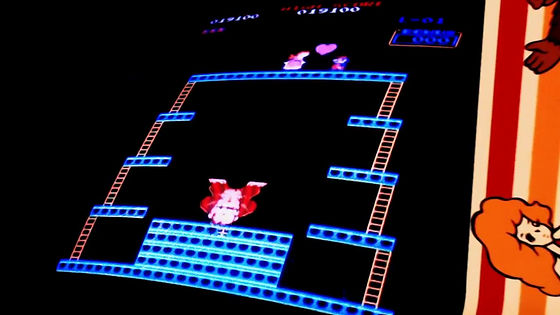 From the 2nd round, the side where "Jack" flew also appeared.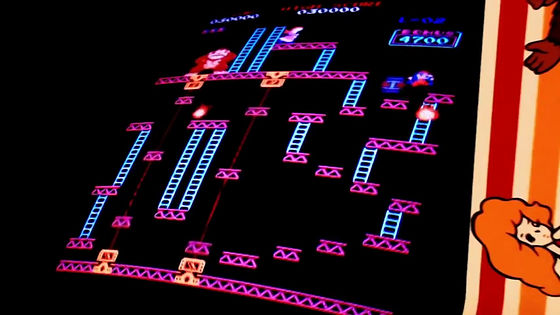 To the situation that the height of the building exceeds 150 meters because it cleared one after another.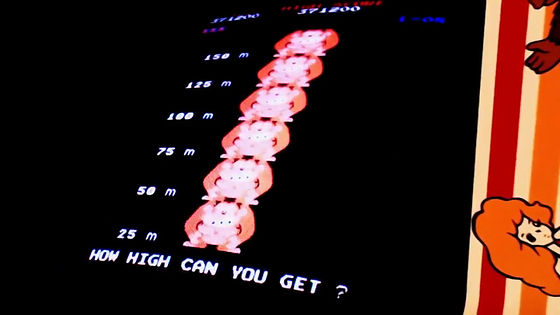 And finally a moment exceeding 1 million points. 300 points are added by breaking the barrel with a hammer when the score at the upper left of the screen is "999700" ... ...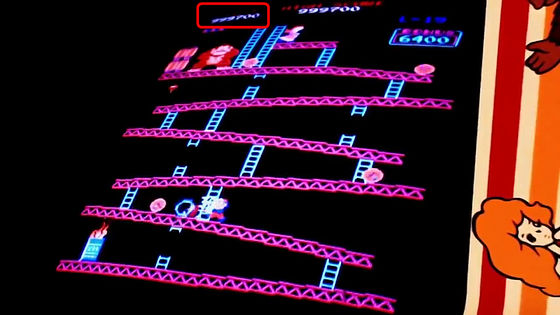 The number has returned to "000000".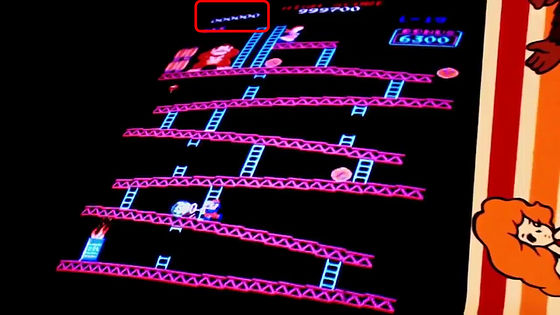 And right after marking 1218,000 points exceeding the highest score up to this time "1.26800 points" ......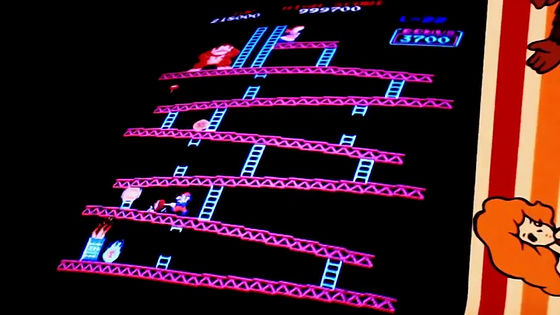 Suddenly Mario died. There is no trace of obstruction hit, but this is actually due to a software bug. In Donkey Kong, it is known that there is a bug called "kill screen" where Mario dies because of "mistake" in 8 seconds after the stage of the 22nd round begins.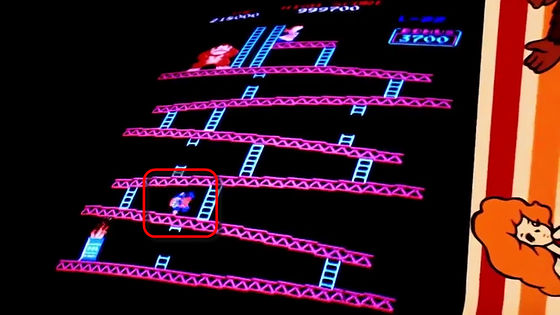 And the game over. However, Mr. Copland, who was aiming for high score, successfully achieved record.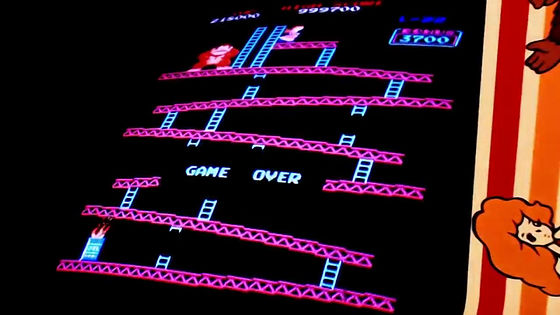 Lastly, register the name "WES" and complete the recording. The most surprising thing is that Mr. Copland never made a mistake and beat out this score. Is there a day when this record will be broken in the future?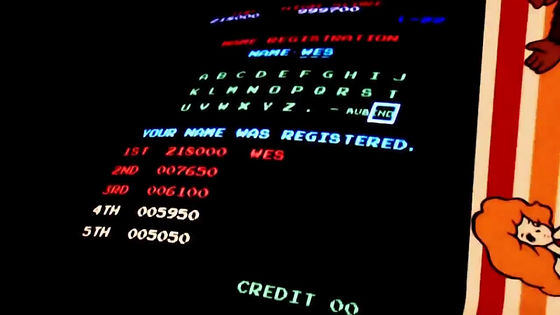 Copland says on his Facebook "This is my last score ... I do not feel like I can score any higher score".

Wes Copeland - New world record! This will be my last record ...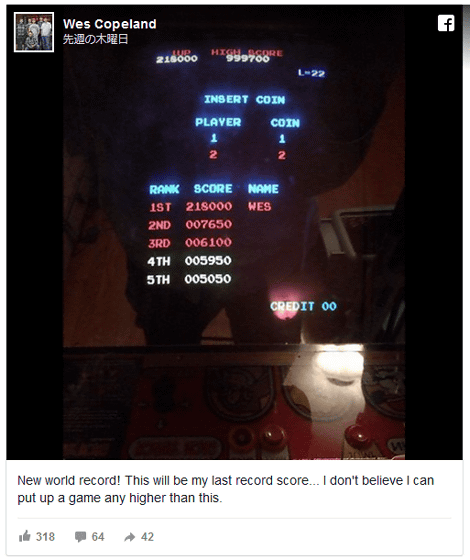 The forum "Donkey Kong Forum" where fans of Donkey Kong gatherHigh score pageAlso, the record of Mr. Copland was listed up at once.

Donkey Kong High Score List