Clearly Apple recycled the old iPhone and got about 1 ton of "gold"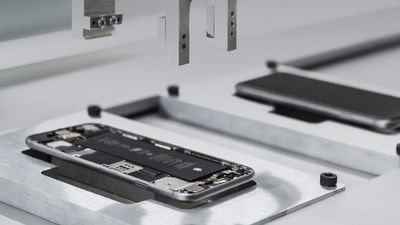 Robot that disassembles and recycles iPhone automaticallyLiam"Introducing at the new product launch meeting in March 2016, Apple is focusing on environmental efforts. By collecting and disassembling old Apple products through the collection program accepted at the Apple Store, Apple announces that it collected about 1 ton of gold in the year 2015.

Apple_Environmental_Responsibility_Report_2016.pdf
(PDF file)https://ssl.apple.com/environment/pdf/Apple_Environmental_Responsibility_Report_2016.pdf

Apple recovered 2,204 pounds of gold from broken iPhones last year - Apr. 15, 2016
http://money.cnn.com/2016/04/15/technology/apple-gold-recycling/index.html

AppleApple Renew programThrough collecting old iPhones, iPads, Mac products from consumers, we are working on recycling activities. According to Apple's environmental responsibility report, the total collected products totaled about 40,000 tons, of which about 28,000 tons were reusable resources.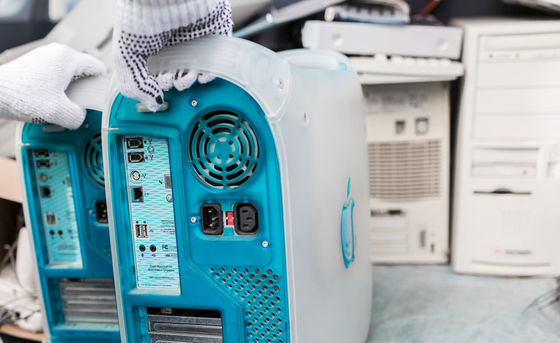 Apple decomposes the collected products and collects about 1 ton of gold. Gold is less susceptible to corrosion than silver, and copper is slow in the movement speed of electrons during important calculation processing, so gold is often used for circuit boards, according to Fairphone's survey of smartphone information site smartphones Has an average of 30 milligrams of goldIncludedIt is said that there is. Also, Gold Pika Apple Watch over 2 million yen "Apple Watch Edition"There are also 55 grams of 18 gold usedGuessIt is being done.

Apart from gold, Apple has bought 11,250 tons of steel, 6090 tons of plastic, 5420 tons of aluminum, 2050 tons of aluminum, 1340 tons of copper, 86 tons of cobalt, 59 tons of zinc, 59 tons of zinc, 20 tons of zinc, 18 tons of nickel, 3 tons of silver, tin We recycled materials such as 2 tons and announced that we collected about 28 thousand tons / 40 million dollars in total (about 4.3 billion yen) of resources.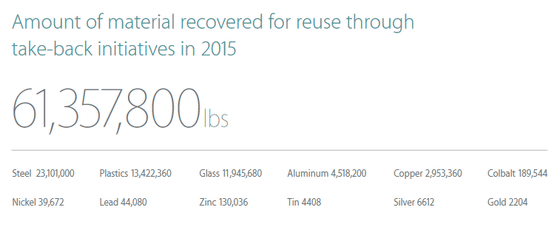 In order to recover resources more efficiently from old products, Apple has introduced a recycling robot "Liam". Liam can disassemble 1.2 million iPhones annually, one by one in California and the Netherlands as of April 2016 that each one is running.

Apple 's robot "Liam" to disassemble and recycle iPhone automatically performs work with Barbary - GIGAZINE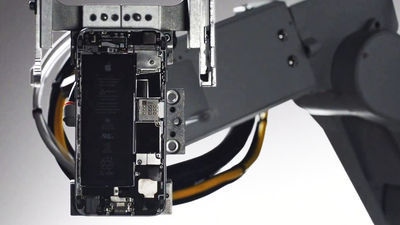 Since converting 1 ton to pounds would be 2204.62 pounds, "Apple's environmental liability report figures may have been converted to pounds in terms of rough numbers converted in tons, and from actual figures Is there a gap between? "" Is it really confusing that Apple actually collected 1 ton of gold? "

Apple's amusingly round reuse figures | John Graham-Cumming
http://blog.jgc.org/2016/04/apples-amusingly-round-reuse-figures.html