"Cup's Futsiki" is a no-fig figure, a figure that makes it easy to squeeze free poses appears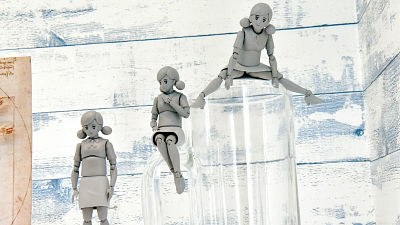 Virtua fighter Yuuki Akira & Sara BryantYaFull body moveable da Vinci "Vitruvian man body figure"Such,Wonder Festival 2016 [Winter]But as figmaization of all kinds of characters progresses, figma of that popular character 'Kopp's Futsiki' is appearing this time.

Cup's Fuchine | KITAN CLUB
http://kitan.jp/products/products_cat/fuchico

It was quietly placed in the new exhibition corner of the Good Smile Company, Fuchine of the unpainted cup. I am pleased with various poses.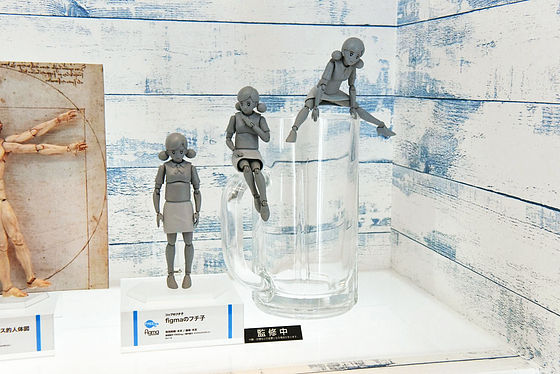 Mr. Futiko who stands upright and is undoubtedly unexpectedly seen and Mr. Fuchine of a familiar stance pose. Thanks to the fully movable joint, various poses are possible.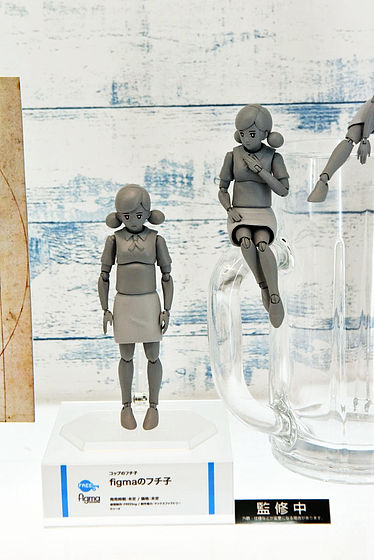 And do not worry about small things and pose of Mr. Fuchi who also feels open leg jump. The skirt seems to be a different part.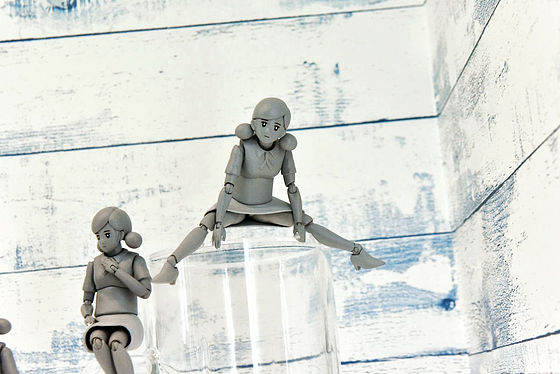 Fuchigo of Cup reproduced by figma was under supervision at the time of the one festival, and it was in the state of undecided timing and price of release as well. I would like to try out how many poses are reproducible by commercialization.