Four kinds of authentic cheese and crispy cheese mimi are excellent pizza hut "Golden exquisite cheese 4" taste review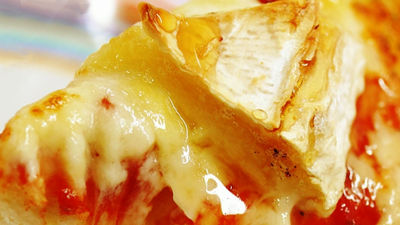 Pizza Hut's new menu can be tasted with one pizza with "MOZZREELA", "Camembert", "Parmesan" and "CREAM Cheese", which serve full-fledged cheese.Golden exquisite cheese 4 (Four)"is. Furthermore, it is becoming an irresistible pizza for cheese lover that cheddar cheeses of dice cut baked crisply in all the eaves part so that it is becoming an irresistible pizza, in order to taste the cheese until the end of the evening, compared with eating compared with eating It was.

Latest News | News Releases | Japan KFC Holdings Co., Ltd. KFC Holdings Japan, Ltd.
http://japan.kfc.co.jp/news_release/news160112ph.html

Delivery arrived from Pizza Hut.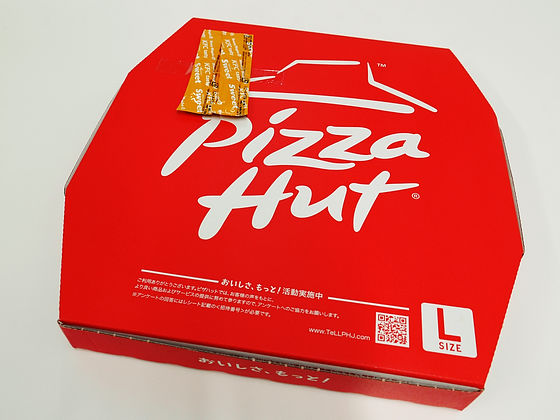 The pizza box had a honey maple on Kentucky biscuits.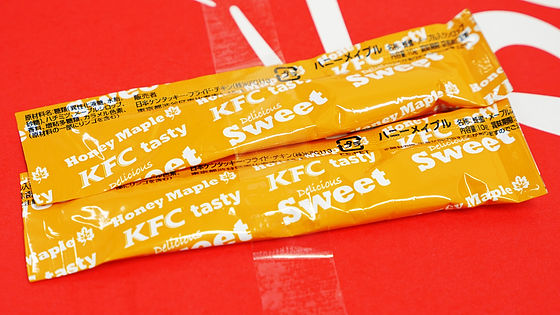 It is like this when opening openly. The fragrance of cheese is drifting a lot, and even people who are far apart are coming to ask "What is that smell?"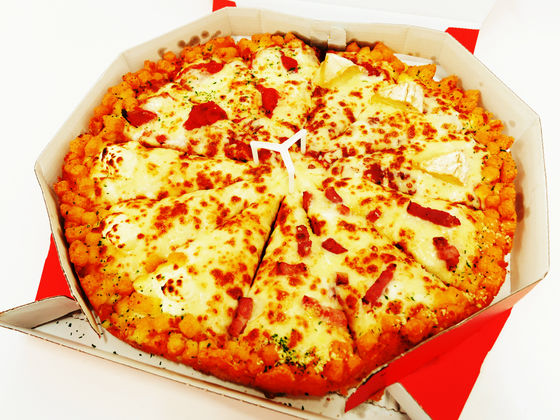 This time I order L size.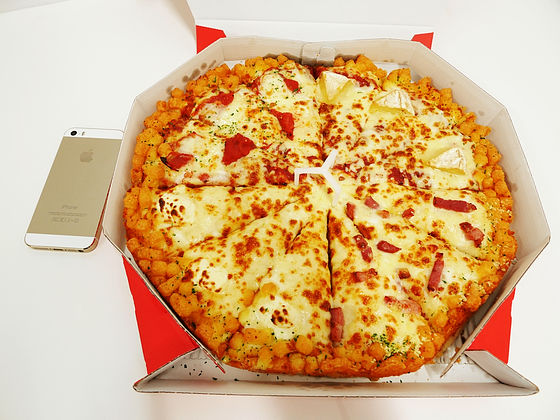 The pizza in the slice of all slices is "golden cloth fabric" baked diced cheddar cheese.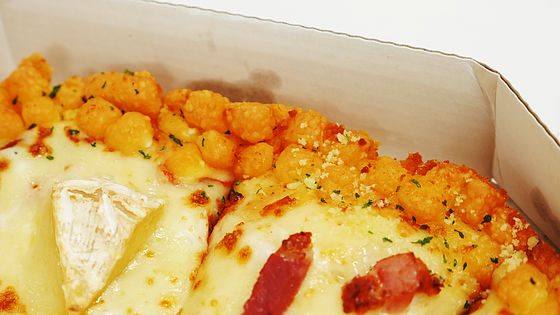 So, from the left, we picked up 'Parmesan cheese and aged bacon', 'Cheesy Camembert', 'Cream Cheese', 'Fresh mozzarella cheese and Italian tomato' in order. Mozzarella cheese is used as a base for the whole pizza, but in addition to that, there are four different cheeses in front of the eaves. The base mozzarella cheese is also used twice as much as usual, anyhow cheesy covered pizza.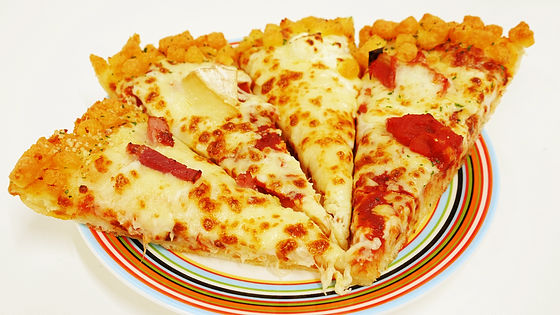 First I will eat from Parmesan cheese and aged bacon. Mature bacon has a deliciousness, smelled smell is felt to the extent that it can not be defeated by cheese, compatibility with Mozzarella cheese is outstanding. Dough is thick and fluffy, there is a response to eat.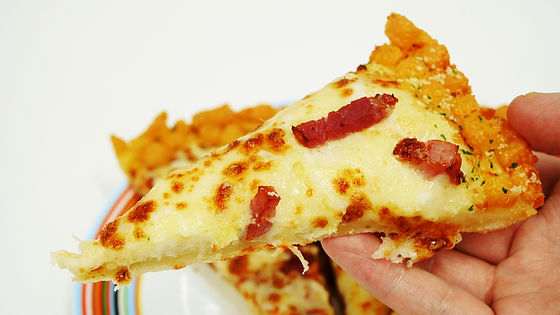 As we continue to eat from the center towards the breath, we finally get to each cheese and enjoy the difference. Parmesan cheese is scattered in powder form and it seems like enjoying the scent if it is rather.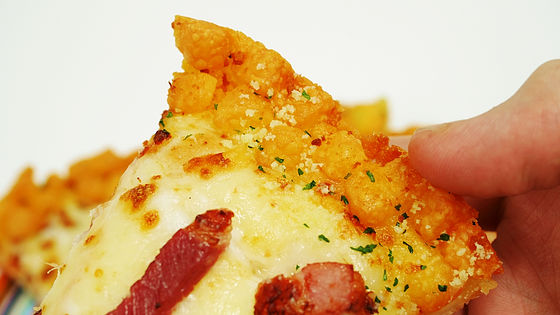 The waters of cheddar cheese are crispy and fragrant, and even people who do not always eat lintel are likely to eat lavishly.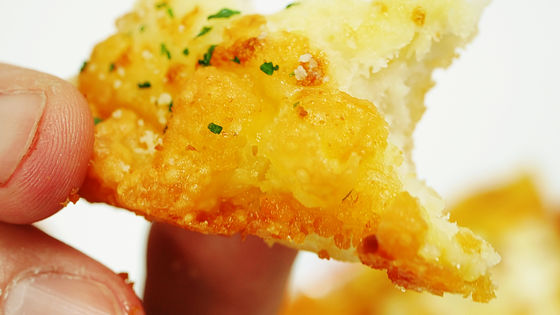 Chizzy · Camembert is a pizza with mozzarella cheese and camembert cheese on top of tomato sauce. You can taste the acidity of tomato sauce even before reaching Camembert cheese.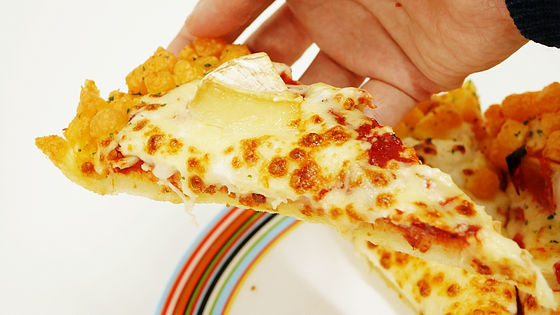 As much as this cheese was covered, I thought that 'I do not understand the difference in taste well even if I eat the part of Camembert cheese', but once you eat it you know that such worry was unnecessary. Camembert cheese with richness and saltiness has a presence even in one cut, it is a dying combination that loves cheese.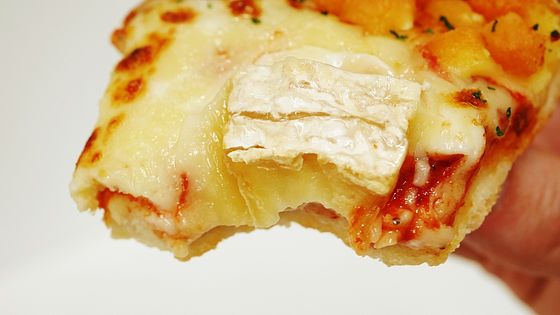 Cream cheese is a simple pizza just baked cheese on dough.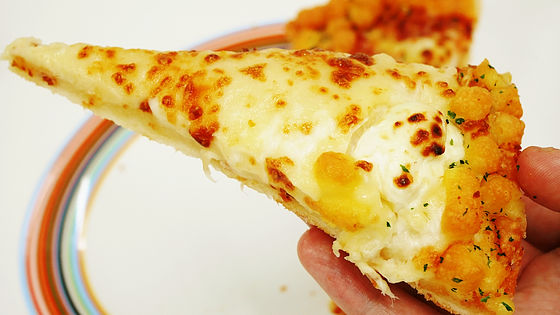 When I tried it as it is, cream cheese is moderately sour and tasty, but it has delicious ingredients and sauces, so I feel somewhat tasty.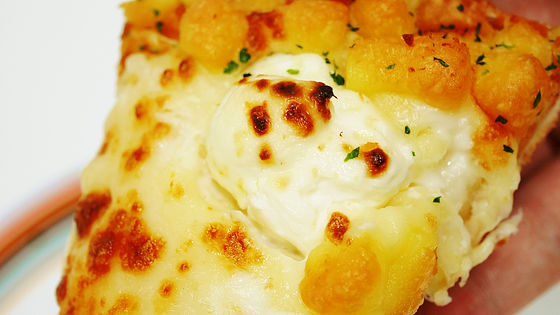 When applying Maple Honey which is outstanding compatibility here, it turns into a dessert pizza matched with sweetness and mellowness of cheese. Cream cheese maple honey seems to be better from the beginning without saying that you like.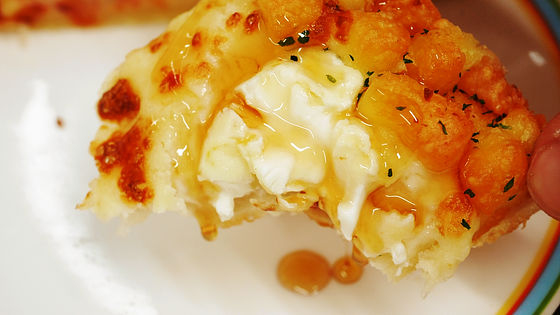 Fresh mozzarella cheese and Italian tomato at the end. It is a sliced ​​pizza clamed with Hokkaido fresh mozzarella and Italian tomato in Mozzarella cheese based.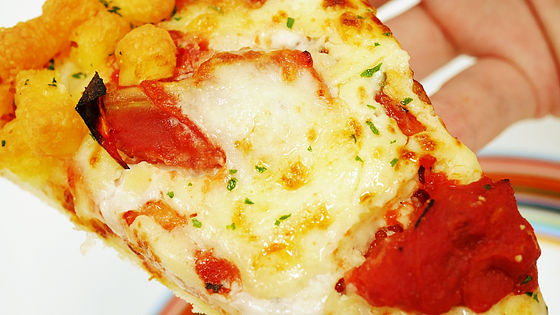 Tomatoes are roasted to the extent that a good texture remains, and you can taste the juicy taste and acidity with a large amount of cheese. Because it was comparatively cheese, I could eat crisply even in the state that my stomach is swollen with the fourth one. In the editorial department, there was an opinion that "taste of cheese is completely different" and "opinion that we want delicious but side menu because it is tasty but there are few ingredients." Among them, "Fresh mozzarella cheese and Italian tomato" or "Cream cheese" wrapped with maple honey was fighting for 1 or 2.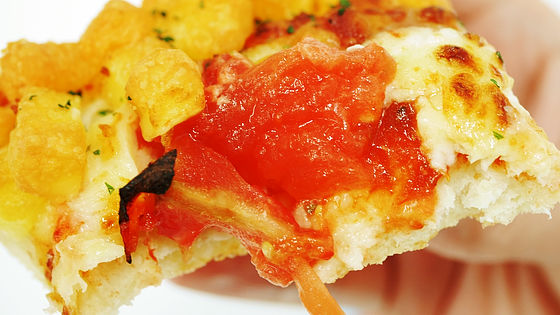 "Will Chezy Camembert also match maple honey?" So I decided to try it.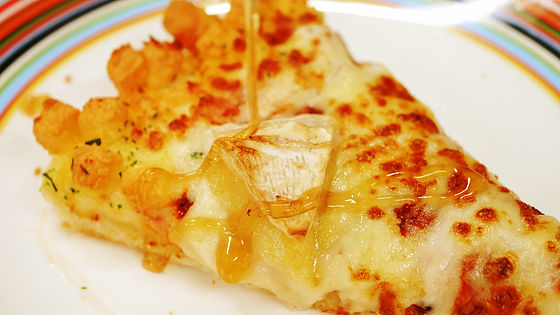 Camembert cheese itself matches very well with Maple Honey, but since the tomato sauce is the base, the brain in the mouth seems to cause malfunction "This food is one piece ...?"? It is better for Maple Honey to stay at cream cheese to the last.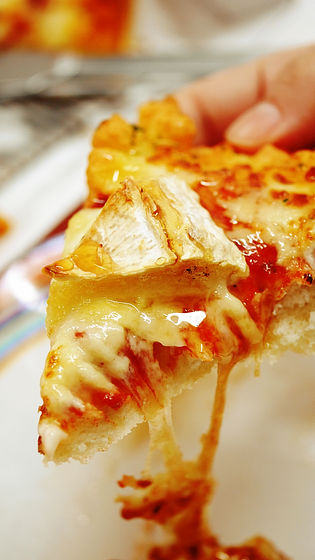 In addition, 'Golden Ruffled Cheese 4' is limited time sale, M size is 2440 yen including tax, L size is 3650 yen including tax. A campaign that will be off by 500 yen each time you order from online is underway.

Pizza Hut | Pizza Hut Easy online order online!
https://pizzahut.jp/pc/general/include/golden4_2016.html