"Qua tab 02" haste photo review that you can experience realism like a home theater on a tablet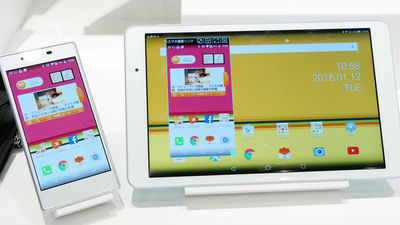 The best au original tablet for users watching movies on YouTube and Netflix using smartphones and tablets "Qua tab 02"ButAu presentation 2016 SpringIt was announced in. As it is equipped with 10.1 inch · 1920 × 1200 high resolution display, it is said that it is a tuplet that can enjoy a sound with a three-dimensional feel like a home theater because of the synergistic effect of the stereo speaker and "Super Wide Sound", so the touch of the presentation I have touched the real thing at the & corner.

Qua tab (cure tab) 02 | Tablet | au
http://www.au.kddi.com/mobile/product/tablet/hwt31/

I came to the touch & try corner of Qua tab 02.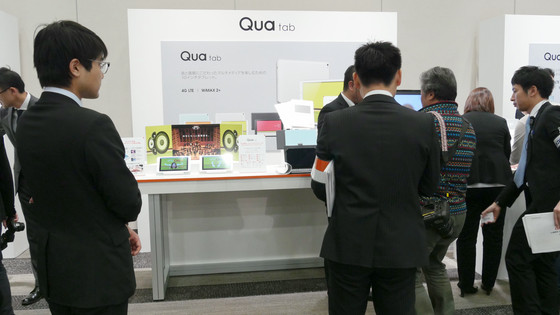 This is Qua tab 02. Before modelQua tab 01Was an 8-inch tablet, but Qua tab 02 evolved into a 10.1-inch tablet with larger size.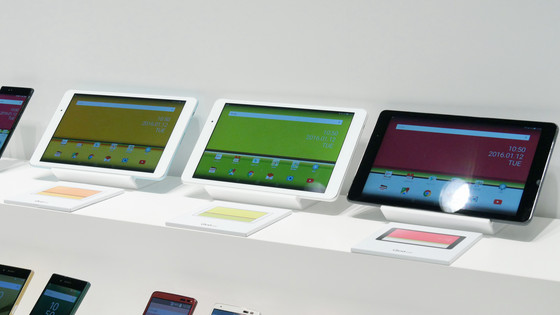 Terminal color is Airy Blue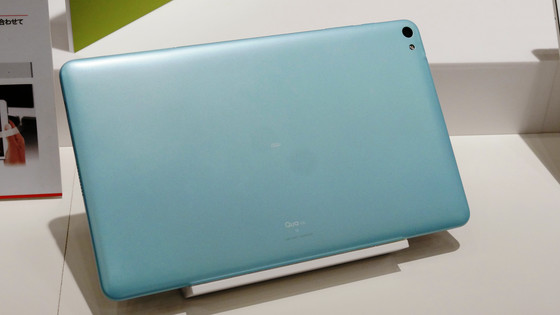 Powder White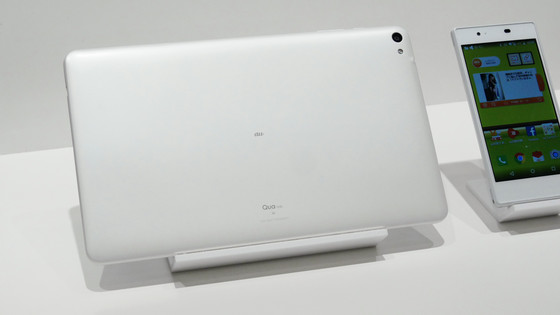 Three types of charcoal black.



Detailed specifications are as follows.

Product name:Qua tab 02
OS:Android 5.1
Maker:HUAWEI
display:About 10.1 inches IPS / WUXGA (1200 × 1920)
weight:Approximately 486 g
Main camera:Approximately 8 million pixels / CMOS
Sub camera:Approximately 2 million pixels
Battery capacity:6500 mAh
size:Approximately 156 mm long × 259 mm wide × thin 8.6 mm
CPU:MSM 8939 1.5 GHz quad core + 1.2 GHz quad core
Memory (RAM):2 GB
Storage (ROM):16 GB
Standby time:About 1050 hours (4 G LTE / WiMAX 2 +)
Color:Airy Blue, Powder White, Charcoal Black
External memory:SDXC (up to 128 GB)
Corresponding service:Bluetooth 4.1, Wi-Fi (IEEE 802.11 a / b), 4G LTE (maximum reception speed 150 Mbps), WiMAX 2 +, e-mail (@ ezweb.ne.jp), SMS, Wi-Fi tethering / G / n / ac), Emergency Bulletin Mail, au Basic Home for Qua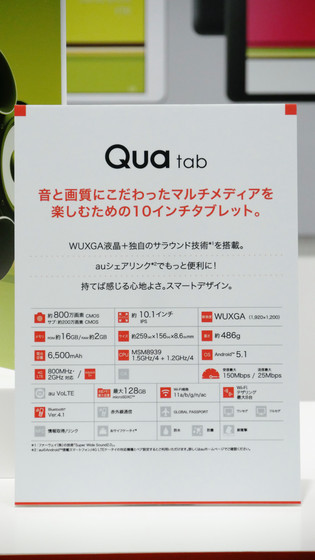 The feature of Qua tab 02 is that it adopts its own surround technology "Super Wide Sound (SWS)". This makes the powerful and stable sound from the stereo speaker have a three-dimensional sense and depth. For the touch & try corner, Qua tab 02 whose SWS function was turned off was specially prepared, and we were able to compare and listen to the sound in fact. Those who have SWS turned on have a stereoscopic feeling that the sound spreads from the left and right, and the difference is obvious at a glance.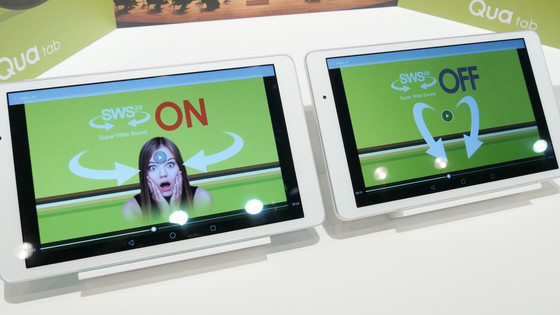 Airy blue and powder white are white bezel on the surface, charcoal black bezel part black.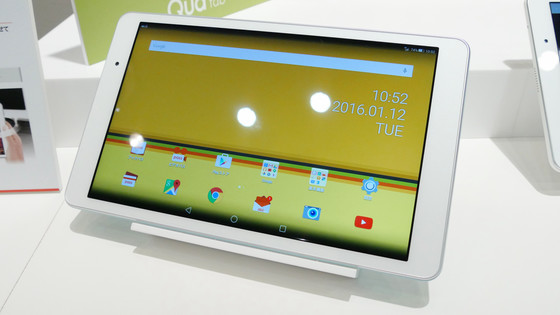 In-camera on the left side of the display.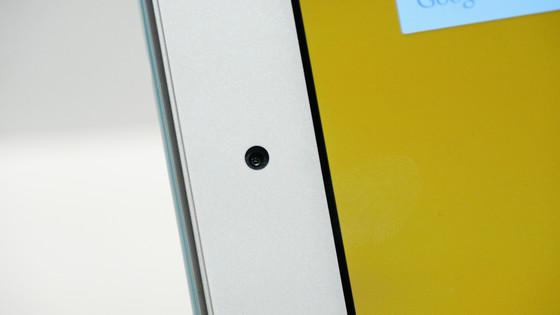 back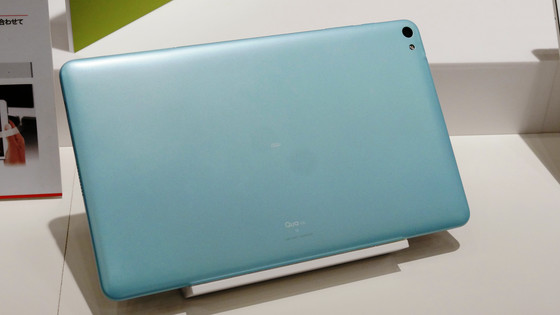 Main camera and flash on back right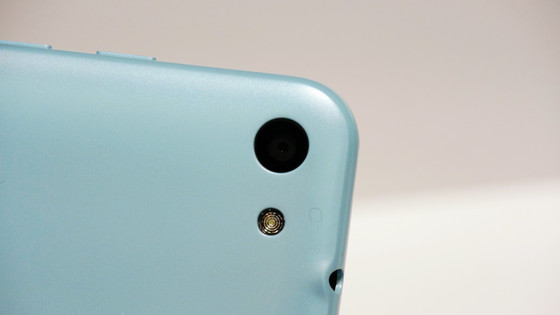 From the left to the power button on the top, power button · volume control button · SD card slot · SIM card slot.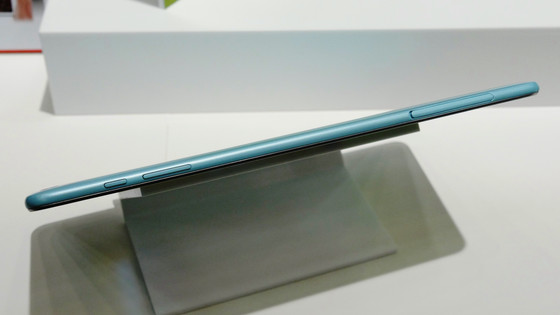 Opening the lid has an SD card slot and a SIM card slot.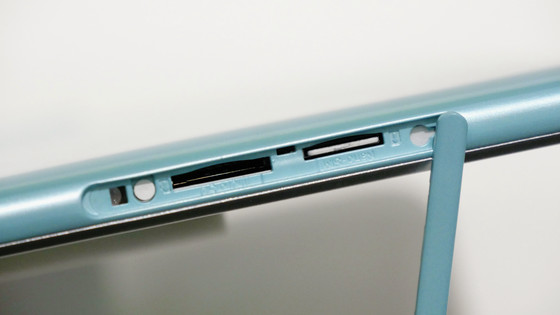 There is nothing on the bottom.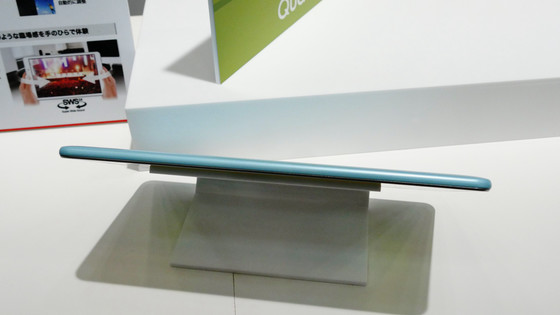 Earphone jack and speaker on the left side.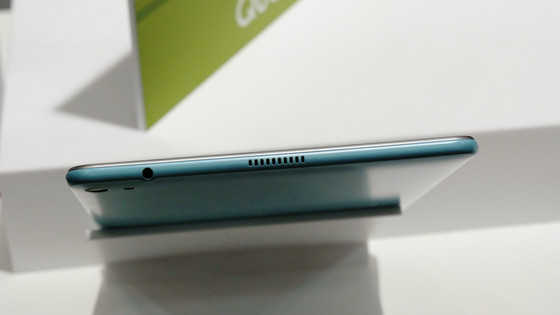 Micro-USB port and speaker for charging on the right side.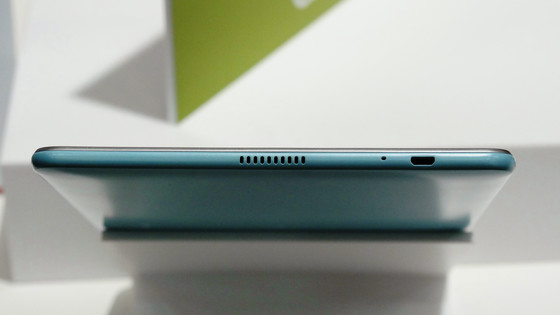 Qua tab 02 also features a mode to alleviate blue light and make comfortable reading for a long time. To use this mode, just turn on "Sight saving" on the setting screen OK.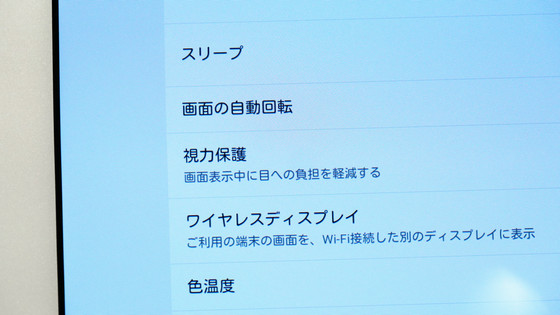 When "off sight protection" is off ... like this ...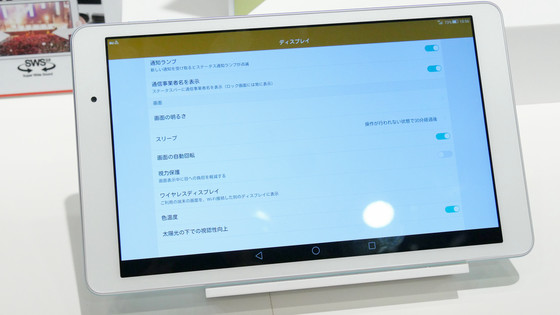 The screen turns slightly yellow when turned on.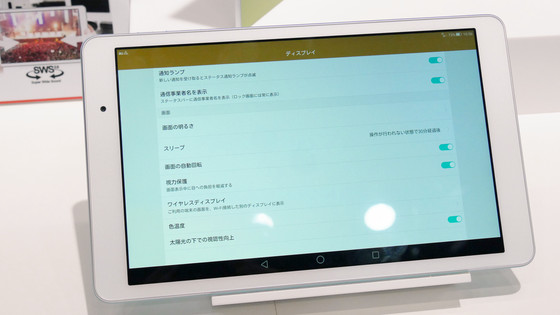 Besides, in Qua tab 02Au share linkIt was recommended to use. With this application, you can check notifications on smartphones and 4G LTE mobile phones with a tablet, display and operate the screen on the tablet side, and automatically transfer photographed photos to the tablet.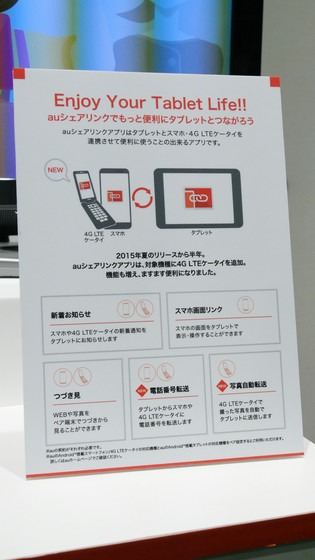 Actually using screen links ......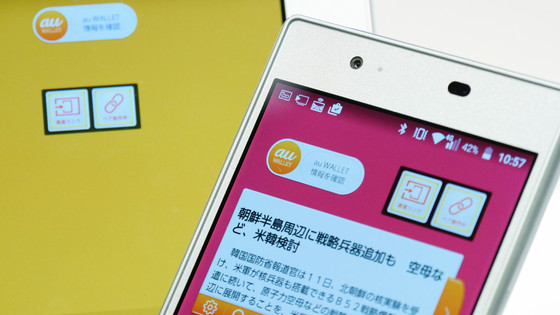 The smartphone screen was displayed on the tablet like this. You can operate the smartphone as it is, or you can touch the smartphone screen displayed on the tablet by touching.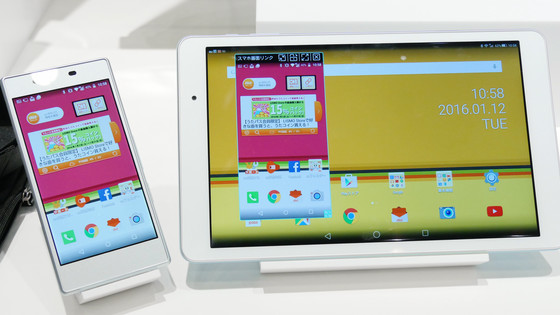 Also, au + 1 collection seems to release Bluetooth keyboard exclusive for Qua tab 02.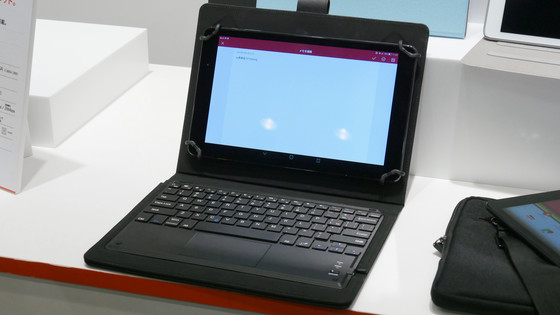 "Qua tab 02" is scheduled to be released from mid February 2016.