Can "iPhone 7" shoot two movies simultaneously with a dual camera? Apple's patent application reveals the possibility of significant power up of the camera


In 2015, "Apple will adopt a dual camera for the rear camera of iPhone 7 (tentative name) that is regarded as the next iPhone"rumorIt expanded in part. However, it is clear from Apple 's patent application published in January 2016 that this rumor is not just a speculation.

Apple patent application reveals exciting possibilities for twin-camera system rumored for iPhone 7 | 9to5Mac
http://9to5mac.com/2016/01/07/iphone-7-twin-camera-patent/

Apple is patent pendingDual camera systemIs to enable more effective optical zoom than before. According to the patent application, the dual camera system places two separate camera modules in the lens. They are in charge of standard and telephoto respectively, and it is said that two camera modules can be used as one camera.



In other words, users can seamlessly use two cameras with different focal lengths like a single camera. This may allow the user to zoom to the subject more without lowering the resolution of the photo.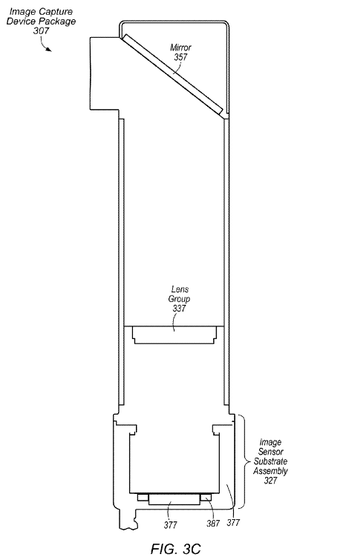 But Apple 's patent application has more potential, says Apple' s news dealing "9to 5Mac"Pointed out. In the patent application, "Method of using two camera modules simultaneously" is described, for example, it seems that usage such as one module taking a picture and the other taking a movie are suggested. IPhone 5 and later, iPhone 5 and later, it is possible to take pictures while shooting movies, but the pictures taken in this way will have lower resolution than when shooting in the usual way. However, if a dual camera system is adopted, it is likely to be able to take pictures with maximum resolution even while shooting movies.

The patent drawing shows how one shoots the whole image of the yacht floating in the sea with one camera and the other shoots up the yacht.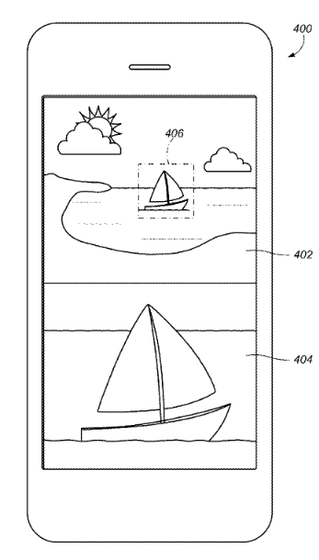 In addition, the patent is an Apple movie editing application "IMovie"It also suggests that you can synthesize movies and photos taken automatically. In addition, Apple also noted the possibility to take pictures while shooting slow motion movies, and to easily synthesize movies of different resolutions such as 4K and 1080p and slow motion movies . In the description in the patent application document, as an example of baseball is cited an example of using "shoot the entire game in normal movie mode, while the batter hits the ball with a slow motion movie".

Also, you can focus on the camera "Lytro"It also refers to other possibilities that it may become possible to set where the focus of the photo will fit after shooting as shown in the picture. 9to 5 Mac acknowledges the dual camera system that Apple filed for patent, "This is not just an idea, it has a very exciting possibility".

In addition, Apple will launch a startup to develop a mobile camera system using multiple lens "LinX" in 2015AcquisitionDid.