Nikon's new flagship machine "D5" finally arrived, generation change for the first time in 9 months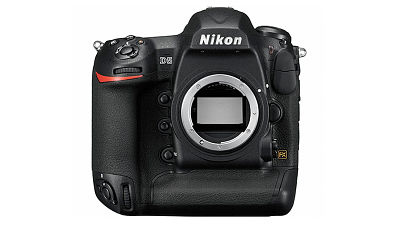 The next-generation flagship model of the high-end digital single lens reflex camera that Nikon was developing was "Nikon D5"Has appeared. It has become an update for the flagship machine for the first time in about 1 year and 9 months from the previous model "D4S", and the price at Nikon's online store "Nikon Direct" is about 750,000 yen.

Nikon | News | Press Release: Nikon D5 digital SLR camera released
http://www.nikon.co.jp/news/2016/0106_d5_02.htm

D5 is a new generation 153 point AF system that captures subjects aimed at various situations in a model that "enables high-quality video expression without missing a moment under all circumstances", AF / AE tracking A digital single lens reflex camera developed with the goal of meeting high demands by providing high-speed continuous shooting performance of about 12 frames per second and dramatically stable "viewability of the viewfinder image during continuous shooting". In the new-generation AF system that excels in subject detection power, it covers a wide range of D4S ratio over 130% at high density with 153 points of focus point effective for all AF NIKKOR. In addition, 99 of them are cross sensors which make capturing subjects more easily, and said that they are efficiently placed in the center and the periphery.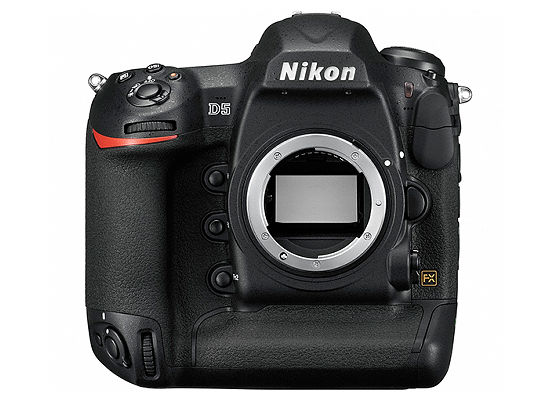 Although there seems to be no major change in the design of the back side, a new high-definition image monitor of about 3.26 million dots adopted as touch panel is installed.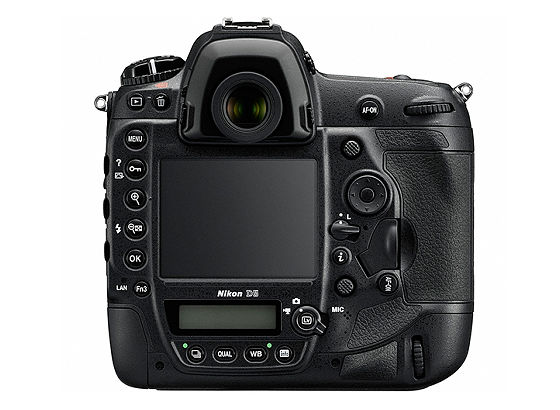 With D5, the newly developed Nikon FX format CMOS sensor and the new image processing engine "EXPEED 5" realize the highest usual sensitivity ISO 102400, the highest Nikon history. As a result, images with higher quality than ever in a wide sensitivity range from ISO 100 are obtained, desensitization to ISO 50 equivalent (Lo 1), sensitivities up to the highest Nikon historical ISO 3280000 equivalent (Hi 5) In Hi 5, high-quality shooting that can be stably obtained in a wide sensitivity range, such as being able to shoot a subject in darkness that could not be taken so far in color, is made possible. In addition, it is a model equipped with a 4K UHD (3840 × 2160) movie function that is convenient for movie makers, and it is a model that can be called a state-of-the-art flagship model corresponding to a wide range of scenes and subjects.

In addition, as functions and performances that realize high-speed workflow to respond to the demands of professional site, "communication performance greatly improved both wired LAN (built-in) and wireless LAN", "memory card double slot that can use two identical media" It is said to have features of.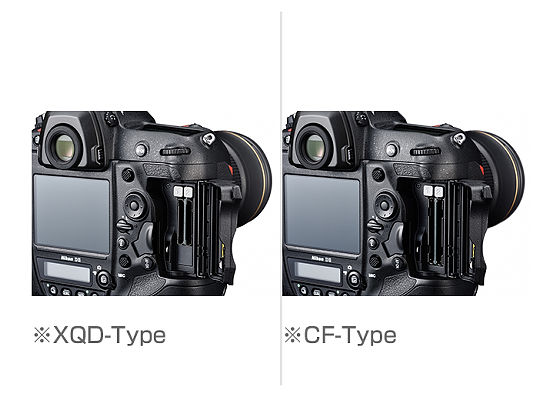 In addition, it has become possible to speed up the workflow by wireless LAN communication with the wired LAN (built-in) which greatly improved the communication speed from the former model "D4S", and the advanced scene recognition system which adopted the 180K pixel RGB sensor newly Has contributed to the high performance of AF, AE, AWB. In addition to low power consumption, high precision and high durability shutter etc., reliability is improved both in terms of control accuracy and durability.

The main features of D5 being announced are as follows.

· A wide-area, high-density 153-point AF system including 99 cross-sensors that has been completely renewed
· High-speed continuous shooting (* Lexar Professional 2933x XQD 2.0 memory card is available) capable of up to 200 frames * even with RAF of about 12 frames / sec, 14-bit recording compressed RAW with AF / AE tracking
- Easy to keep track of moving objects even at high speed continuous shooting, superb viewfinder image that has achieved phenomenal evolution
· Nikon's highest usual sensitivity ISO 102400 (Hi 5: Can sensitize up to ISO 3280000 equivalent)
· In-house newly developed Nikon FX format CMOS sensor pursuing total balance
· New image processing engine with further improved data processing performance EXPEED 5
· 4K UHD (3840 × 2160) movies indispensable for movie maker
· Touch panel adopted 3.2 type Approximately 2.36 million dots High resolution image monitor
· Radio control to expand the possibility of lighting Advanced wireless lighting support
The main specifications are as follows.
Model:Interchangeable lens single lens reflex type digital camera
Lens mount:Nikon F mount (AF coupling, with AF contact)
Number of effective pixels:208.2 million pixels
Imaging device:35.9 x 23.9 mm size CMOS sensor, Nikon FX format
recoding media:
· XQD card compatible model: XQD card
· CF card compatible model: Compact flash card (Type I, UDMA 7 compatible)
Image monitor:
3.2 type TFT liquid crystal monitor (touch panel), about 2.36 million dots (XGA),
Viewing angle 170 °, field of view ratio about 100%, brightness adjustable
Dimensions (W × H × D) About 160 × 158.5 × 92 mm
mass:
· Approximately 1405 g (including battery and XQD card, body cap, accessory shoe cover excluding), about 1235 g (body only) for XQD card compatible model:
· CF card compatible model: Approximately 1415 g (including battery and 2 CF cards, body cap, accessory shoe cover excluded), approx. 1240 g (body only)

D5 release summary
Product name:Nikon digital single lens reflex camera "D5" (It can be selected from two types of * XQD-Type / CF-Type)
price:open price
Release date:Scheduled for March 2016
Scheduled production number:About 5 thousand units initially monthly

At the same time, the wireless transmitter which can transfer the image data to the personal computer or FTP server with wireless LAN "WT-6"Has also been announced. The maximum communication range is about 200 meters, it corresponds to the IEEE802.11ac (2 × 2 VHT80) standard, and the communication speed has improved greatly.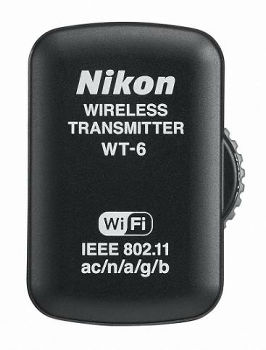 Outline of release of "WT-6"
Product name:Wireless transmitter "WT-6"
Suggested retail price:¥ 64,000 (excluding tax)
Release date:Scheduled for March 2016

The price of D5 is an open price, but the selling price in Nikon Direct is 750,000 yen including tax. The release date is scheduled for March 2016, and it was in a state that it was not possible to put items into the cart at the time of article creation.

D5 - Digital SLR Camera | NikonDirect - Nikon Direct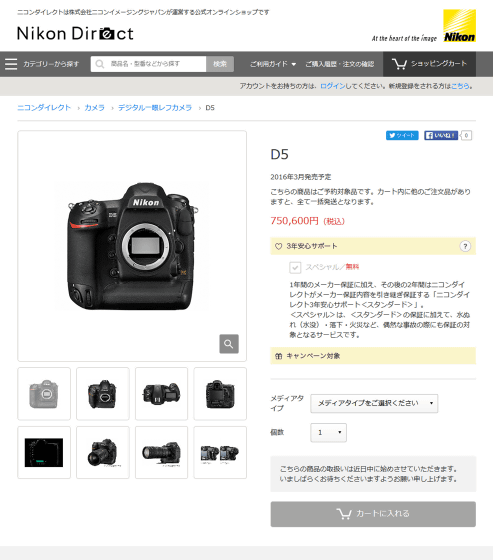 In addition to the D5, Nikon has introduced new products such as the new digital single lens reflex camera "D500" and Nikon's first action camera "KeyMission 360"(Reference exhibition) etc. were announced at" CES 2016 "being held in Las Vegas, USA. It is possible to see it in the following live broadcast article posted by The Verge.

Live from Nikon's CES 2016 press event - The Verge