From 140 characters to 10,000 characters, the possibility that Twitter expands the character limit of tweets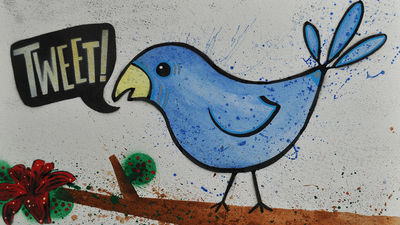 ById-iom

When the Twitter's tweet's 140-character limit is often abolishedRumorAlthough it was being done, Re / code reported that by 2016 the number of characters limit is planned to be extended to 10,000 characters. Also, Twitter's Jack Dorsey CEO has left a positive comment on the report and has gained great attention.

Twitter 140-Character Limit About to Change | Re / code
https://recode.net/2016/01/05/twitter-considering-10000-character-limit-for-tweets/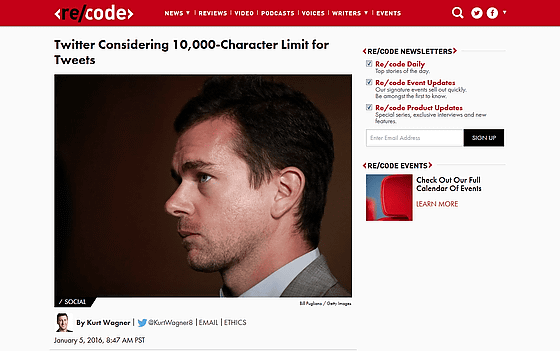 According to Re / code that it got information from a person who is connected to multiple Twitter stakeholders, Twitter is planning to expand tweet character limit during the first quarter of 2016. The number of characters after expansion is expected to be 10,000 characters similar to DM. However, it has not been officially announced and Twitter's spokesperson refuses to comment, but Twitter's Jacques Dossey posted a positive content tweet on the press.

2016, January 5

According to Dorsey CEO, Twitter's 140-character limit was not originally from, but has been restricted to tweets in order to fit SMS with 160 character limit. As a result, Dorsey said that character limitation worked positive, stimulating creativity, simplicity and speed. Twitter has spent a lot of time investigating user trends, he said that he knows that text screenshots will be tweeted to tweet long sentences. Dorsey thinks that if you can post a long sentence in text, not a screenshot, you will benefit such as text search.

"The limitation of 140 characters is not absolutely indispensable, it was established according to the times, and Twitter will not hesitate to change if there is demand for long tweets in modern times", so 1 It seems that it is not a story of such a long day that the letter tweets are implemented.