"Marvel · Cinematic · Universe" enters Phase 3, more than 10 works will be released in 3 years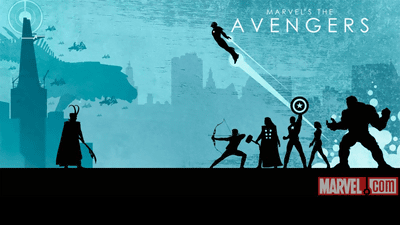 Iron Man and Captain America will confront Marvell Heroes and face each otherThe first trailer of "Captain America / Sybille War"Was released on November 25th. A few years ago, works of Marvel · Cinematic · Universe which Marvel Heroes collaborate beyond the boundaries of works are made one by one, but this "Captain America / Sybille War" First work. Already, the plan to release 11 pieces is decided by 2019.

Marvel.com: The Official Site | Iron Man, Spider-Man, Hulk, X-Men, Wolverine and the heroes of the Marvel Universe.Comics, News, Movies and Video Games | Marvel.com
http://marvel.com/

Speaking of the heroes created by Marvel Comics, as described in the site title above, "Iron Man", "Spider-Man", "Hulk", "X-MEN", "Wolverine" etc. are all kinds of faces. There are a lot of developments that are made into movies, animation, dramaization and comics, and there are not many people who say "I have never seen any Marvel heroes".

Even so, after "Iron Man" that was released in 2008, the Marvel Hello movie group that Marvel Studio produces is "Marvel · Cinematic · UniverseIt is called. This movie group is a crossover thing that depicts the activities of various heroes in the same world view, with the national organization "SHIELD" appearing in each work, and heroes like "Avengers" There are also works that face together and fight.

◆ Phase 1 - Phase 2
Phase 1 was published in the United States on May 2, 2008 "IronmanIt started from. In April 1990, the Universal Studios got the right to cinematize, and Stuart known for filming H · P · Love Craft works such as "Ri · Animator", "From Beyond", "Castle · Frequent", "Dagon" It was planned to be directed by Gordon, but in February 1996, 20th century Fox movie purchased the right. Nicolas Cage and Tom Cruise were interested, and in 1999 the name of the director of Quentin Tarantino was raised, but in the end, he did not realize the movie and the right went to New Line Cinema. Director Joss Wedon, who is a fan of comics in June 2001, will take over the name, but it will not take shape, and in December 2004 New Line Cinema will be planned to be released in 2006 Appoint Nick CasaVesus To do. However, this also reached a reef, in 2006, Marvel Studio bought back the rights and Iron Man was made on its own. Nick Fury of Secretary S.H.I. E.L.D who is active across the Marvel Cinematic Universe shows his face from this "Iron Man".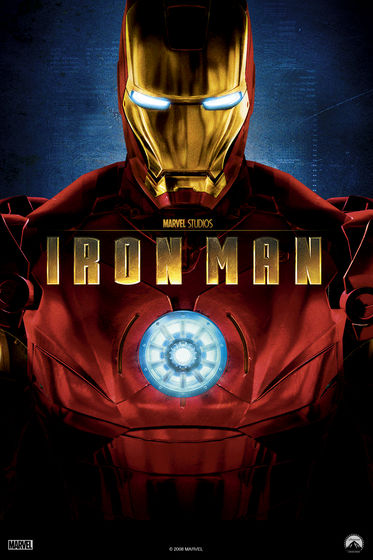 In Japan, earlier than Ironman, which was released on September 27, 2008, "August 1, 2008" published on "Incredible Hulk"The nationwide release is the second work of Phase 1 on June 13, 2008. Tony Stark of "Iron Man" has appeared in this work, and the connection of heroes is clearly understood more clearly. By the way, as a work depicting Hulk as a hero, "Hulk" directed by Anne Lee has been released five years ago, but it is a work unrelated to "Marvel · Cinematic · Universe".

There is about two years from Incredibur Hulk "Iron Man 2", And one year later"Mighty Saw"Captain America / First Avenger"Is released and major heroes are available, in 2012 heroes will meet together and fight the enemy"the avengers"Has been released. This "Avengers" is the climax of Phase 1. In "Incredibur Hulk", Edward Norton, actor Mike · Shiner of Broadway actor, played Hulk (Bruce · Banner) as "Bird Man" or "An unexpected miracle that ignorance brings", but after Avengers David criminal Mark · Ruffalo plays "Zodiac".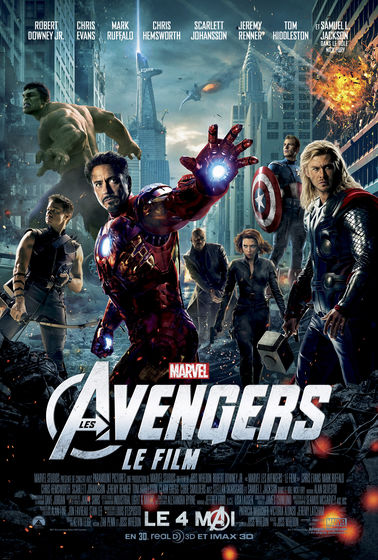 Phase 2 is published in May 2013 "Iron Man 3", And"Mighty So / Dark World"Captain America / Winter Soldier"And the sequel continued. However, the next public that was released was "Guardians of the Galaxy"was. It is highly valued when it is published, and in North America, it is the result that excludes "Captain America / Winter Soldier" and raises the highest income of 2014 released movies. Phase 2 is "Avengers / Age of Ultron","Antman"Followed.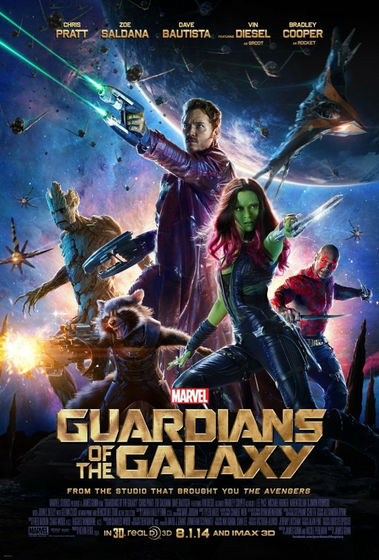 ◆ Phase 3
And it is Phase 3 of "Marvel · Cinematic · Universe" to enter from now.

The first bullet "Captain America / Civil War (Captain America: Civil War)Will be released in May 2016 (April 29, 2016 in Japan). Although Iron Man (Tony Stark) and Captain America had a scene of conflict several times while working as an Avengers, in this work it was not "a little bit of a dispute" but a hero to each other and from the front You will be struck. AlreadyIt is on the trailerHeroes who appeared in "Avengers", such as Street, Black Widow, Hawkeye, Scarlet Witch, etc. will appear.



Next will be the "November 4, 2016 release schedule"Doctor Strange"is. The director is Scott Drexon of "The Day the Earth Stops". In the story that brain surgeon strange is not able to continue a doctor by being caught in a car accident, fighting as a hero with the magic that he learned through training, "Imitation game · Enigma and the secret of a genius mathematician" Alan · Turing role and drama "SHERLOCK Benedict · Cumber batch acting as Sherlock Holmes plays the strange.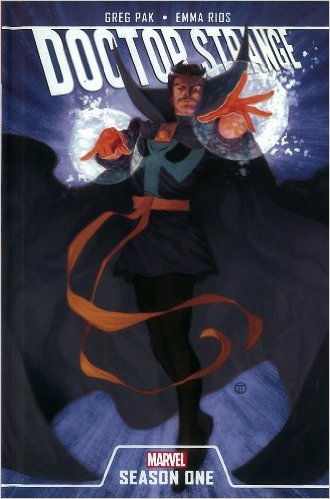 What is scheduled to be released on May 5, 2017 is "Guardians of the Galaxy 2". As the reputation was good at the preview of the previous work, CEO Bob Eiger of Walt Disney Company made remarks reminiscent of the series and it became a reality. Director is James Gun following his previous work. At least another character from the original comic is scheduled to be added, and it is said that crossover with the Avengers is considered.

Following this is a new "Spiderman". There are trilogy published between 2002 and 2007, and "Amazing Spider-Man" published in 2012 · 2014, but again rebooted. Tom Holland is the role of Spider-Man, and John Watts is the director. Like "Incredible Hulk" has also rebooted and joined the Marvel Cinematic Universe, so a similar big change may occur. It is going to be released on July 28, 2017.

Why did you win the new Spiderman's worldwide audition? - GIGAZINE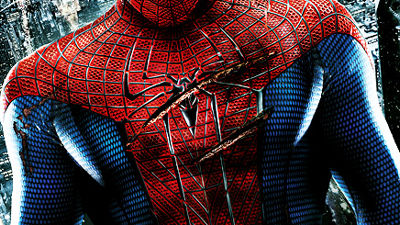 The fifth work of Phase 3 is "Mighty So / Ragnarok (Thor: Ragnarok)". In October 2015 the director will be decided as Taika · Waiti and it is said that shooting will begin from June 2016. It is likely that Chris Hemsworth will play as So, Tom Hiddleston as Loki, Jamie Alexander will continue to play.

It is scheduled to release on February 16, 2018 "Black Panther". Black Panther's role is "42 ~ A man who changed the world ~" Chadwick Bozeman role as Jackie Robinson, will appear in "Captain America / Sybille War" earlier. The director etc seems to be undecided yet.

"Avengers / Infinity War (Avengers: Infinity War)Part 1 will be released on May 4, 2018 and part 2 will be released on May 3, 2019. Avengers has taken 2 works by two films by José Wedon, but this work will be handled by Russo brothers of "Captain America / Winter Soldier" and "Captain America / Civil War". IMAX / Arri 2D It will be the first movie filmed with a digital camera. Iron Man (acting: Robert Downey Jr.), Captain America (act: Chris Evans), Saw (act: Chris Hemsworth), Loki (act: Tom Hiddleston), Hulk (act: Mark Ruffalo) Hawkeye (act: Jeremy · Renner), sanos (act: Josh Brolin) etc appearances are planned.

further"Ant-Man and the WaspWill be released on July 6, 2018. Wasp is the name of a female hero who appears in the work, female hero is not the first, but it is Marvel for the first time to enter the title of the movie. Antoman (act: Paul Rad) and Hope (Evangelin Lilly) appeared, the director continued to be Peyton Reed.

And in 2019, it is scheduled to release on March 8 "Captain Marvel". The real name is a woman named Carroll Danvers, after the Wasp, the name of the female hero decorates the title. Carol falls in love with Captain Marvel, who was a spy sent from the Cree Empire to the Earth, but Marvell died in the fight against the enemy. However, at this time Marvell's gene fused with Carol's body and got the same power as Captain Marvel, so it has become a female hero who calls "Mizu Marvel". Later, the name of "Captain Marvel" was succeeded to his son Genis, who was born from Marvell's genes, but also Jennis was killed, now Carol is calling for "Captain Marvel". Carol is the main character in the movie, it is unknown what kind of story it will be. By the way Captain Marvel was named after the first real name "Mar-Vell" and was called "Captain Mar-Vell" because he was a captain of the Cree empire It was born by misunderstanding things as a hero called "Captain · Marvel" by earthlings.

The last of Phase 3 is scheduled to be released on July 2, 2019Inhumans (Inhumans)". They were "Super Human" created by the Cree star. Unlike heroes gathered, it is like a "tribe each individual has a special ability". Stories, staff cast, etc. have not been revealed yet, but it is said that it was not featured by inhuman royalty. Also, Vin Diesel, who played the role of Groot in "Guardians of the Galaxy"Post an image called "Are you Inhumans?"It is rumored to appear that the appearance.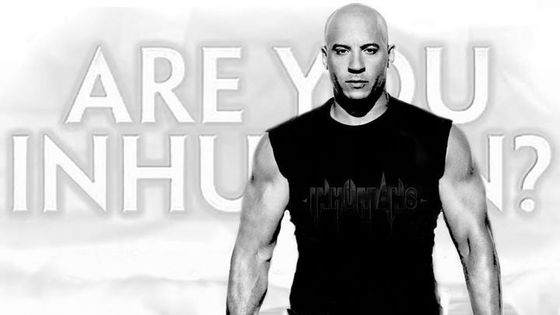 By the way, regarding DC comic hero work, Warner says "Batman vs Superman Justice BirthThere are 9 titles to be released by 2020, and apart from the Marvel Cinematic Universe, there are also "X-Men" series and so on, so at least for the next 4 years, American cinema movies are crowded It will be followed.