The tendency of children's home game machine to move away and game play on mobile terminals to increase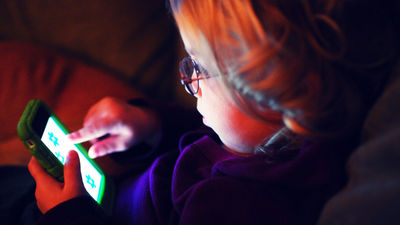 ByClarkmaxwell

The next-generation game machines such as PlayStation 4, Wii U, and Xbox One are the best devices to play firmly and firmly, but with the spread of smartphones the number of people who enjoy the game easily with mobile terminals is on the rise. Meanwhile, when the survey company NPD Group investigated which of the home game machines and mobile terminals are preferred among children, it turned out that children tended to play games on mobile terminals .

Kids Move Away From Home Computers For Gaming In Droves
https://www.npd.com/wps/portal/npd/us/news/press-releases/2015/kids-move-away-from-home-computers-for-gaming-in-droves/

NPD conducted a survey called "Do you prefer to play games with home game machines or mobile terminals?" For children between 2 and 17 years old. Children of young generation who are difficult to communicate with others, the mother conducted a survey on behalf of NPD. Children who are continuously playing some kind of game at the time of the survey are selected as survey targets.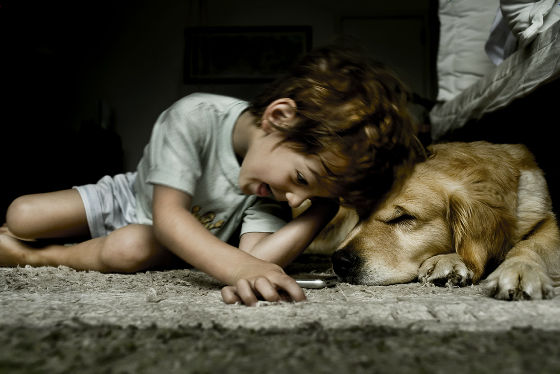 ByCIA DE FOTO

According to the survey results, it turned out that 63% of children aged 2 to 17 are mobile terminals and 45% play games on home game machines. The proportion of children playing games on home game machines has declined by 22% from 67% in 2013. The declining tendency of children playing with home game machines was seen at almost all ages even by age, especially with children between 2 and 5 years of age.

In the survey, 41% of children answered, "The time to play games on mobile terminals has become longer than one year ago" and the average play time on mobile terminals actually becomes 1 It increased to 6 hours per week. On the contrary, the average playing time of the game machine does not increase or decrease as compared with 2013, but as PlayStation 4 · Wii U · Xbox OneThe eighth generation modelIt is said that the average play time in the game is increasing.

According to Liam Callahan, an industry analyst at NPD, "The most surprising thing about this survey is that the separation of children's home video game machines has become clearer as children were playing as entry machines into games Although it was a home game machine, this survey shows that the mobile terminal is becoming an entry machine.The reason is unknown, but there are an increasing number of adults who can finish tasks that were previously done on PC by PC , I can also think that the behavior of these parents influences children. "



ByChip Sillesa

NPD conducted an investigation of the amount consumed for the game for users of all ages. According to the survey results, the domestic game machine was 27 dollars (about 3240 yen), overwhelming the smartphone which was 13 dollars (about 1560 yen) increased by 5 dollars (about 600 yen) than the previous survey. However, it is said that the female game player tended to use more money for game applications than men.