Apple loses patents for "swipe and unlock screen" at trial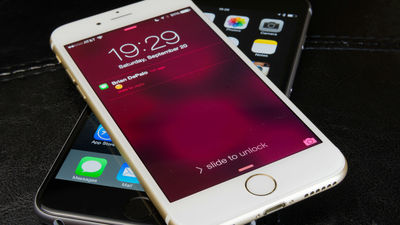 ByBrian DePalo

Next-generation iPhone's "iPhone 6s" "iPhone 6s Plus" appears to appearNew iPhone recitalApple is scheduled to hold local time from 10 o'clock on September 9, 2015. While refraining from the presentation, the German court's ruling revealed that Apple lost technology patents "swiping the screen of the terminal and unlocking" in the European region.

Apple Loses German Top Court Case on Swipe-to-Unlock Patent - Bloomberg Business
http://www.bloomberg.com/news/articles/2015-08-25/apple-loses-german-top-court-case-over-swipe-to-unlock-patent

Apple loses patent for swipe unlock function in Germany | News | DW.COM | 26.08.2015
http://www.dw.com/en/apple-loses-patent-for-swipe-unlock-function-in-germany/a-18672389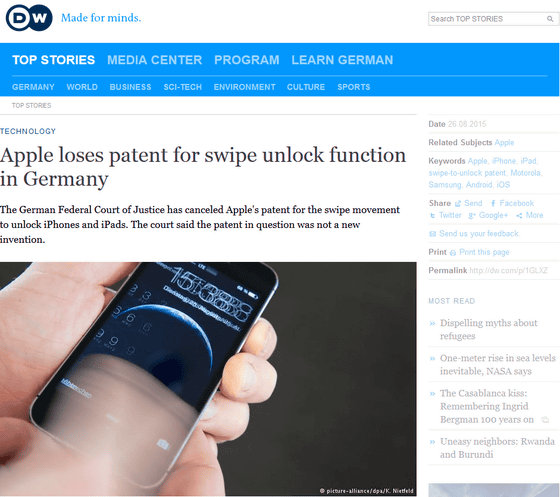 In a trial conducted at the Federal Court of the German · Carl Thru on August 25, a patent in the European area concerning a patent "to release a screen lock of a smartphone or a tablet with a swipe operation" acquired by Apple in 2010 A decision was rendered invalid. This is because the Swedish company Neonode "swiped and unlocked" on mobile phones before Apple terminal appeared.

Also, according to European law, patent registration other than "software for solving technical problems" is not permitted, according to the ruling, the unlocking method used for Apple products is not complicated, patent protection It seems that it was judged that it has not reached the level of. According to the verdict statement, "Apple's user-friendly screen design is referred to by Apple itself as" art "and not recognized as a patent based on the invention."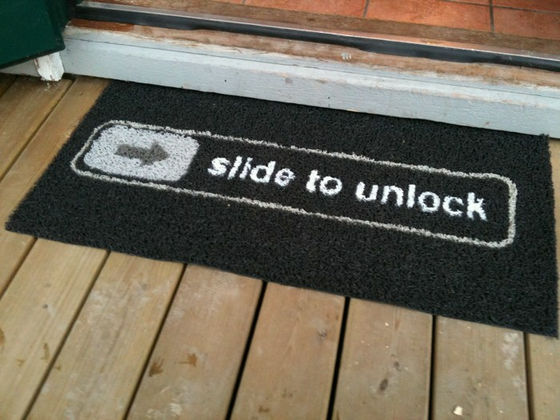 ByOyvind Solstad

Apple has tried against Samsung and Motorola in 2009 as "imitated iPhone design and system design," Samsung and Motorola, who develop Android terminals said, "Apple has managed the functionality of Android device "Although it was argued as a counter-argument, this time for the first time, it was revealed that Apple had prevailed in a trial held in Munich, Germany in 2012.

Apple 's German public relations have not commented on the subject of this patent dismissal.