Interview with a novel "VALKYRIE DRIVE Valkyrie Drive" fly-out setting that transforms into a weapon when a girl with a tits gets excited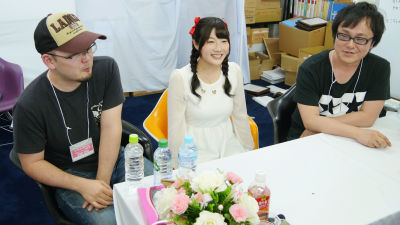 The announcement at "AnimeJapan 2015" held in March 2015VALKYRIE DRIVE Valkyrie Drive"Is a media mix project that is deployed with TV animation, consumer games, social games, figures based on" characters that are too titsmy "and" the mental excitement changes the body organization into a weapon when the body organization changes. " . Have titles for boobs on animationKanekoDirector, game has a synonym for bomber milk producerKenichiro TakagiA producer is greeted and there is tremendous fighting towards "breasts", one of the themes of the project.

About "VALKYRIE DRIVE Valkyrie Drive" which has just been announced and still has many mysteries, "Machi ★ Asobi vol.14"In addition to director Kaneko and Takagi Producer anime"VALKYRIE DRIVE - MERMAID - Valkyrie Drive Mermaid"And a virgin (and for this) play a role as a moverMisako IzawaWe interviewed Mr. Tsubari who heard the details of the ongoing project and the endless quest for "breasts".

"VALKYRIE DRIVE Valkyrie Drive" project
http://valkyriedrive.jp/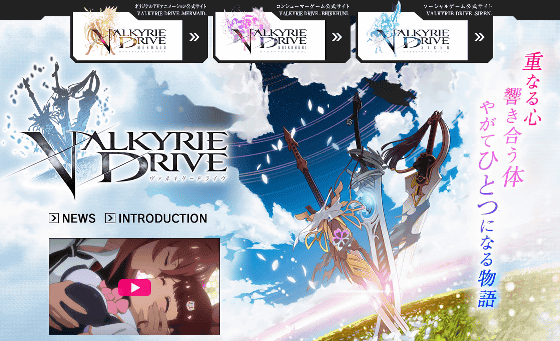 TV anime "VALKYRIE DRIVE - MERMAID - Valkyrie Drive Mermaid" Official Site
http://valkyriedrive.jp/anime/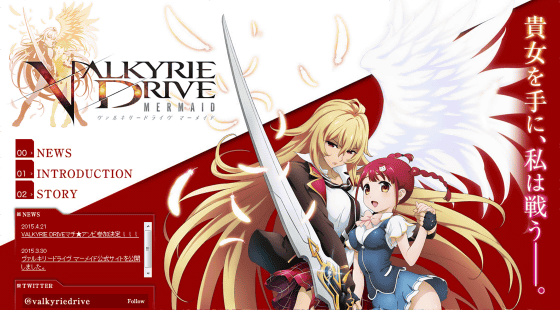 VALKYRIE DRIVE - BHIKKHUNI - Valkyrie Drive Bikini
http://valkyriedrive.marv.jp/bhikkhuni/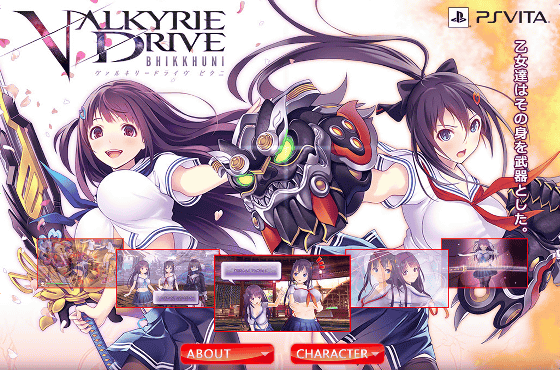 VALKYRIE DRIVE - SIREN - Valkyrie Drive Sirene
http://valkyriedrive.marv.jp/siren/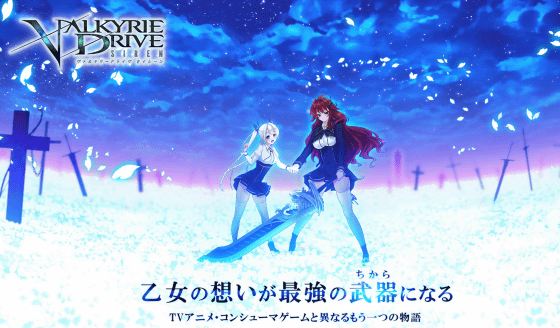 GIGAZINE (hereinafter, G):
First of all, there are some readers who do not know VALKYRIE DRIVE at all, so how can you tell us about what kind of project you are involved in the project?

Director Kanako Hiraku (Fri):
He is director and character designer on TV animated version "VALKYRIE DRIVE - MERMAID -". As introduced as "Breast Creator", I have been handling many animations of the same genre, even now this work is expressing my commitment to my breasts as much as possible.

Mikako Izawa (hereafter, Well):
I am trying to be responsible for the voice of Mamori-chan, who is a heroine · virgin (and this) who appears in Kaneko 's "VALKYRIE DRIVE - MERMAID -".

Kenichiro Takagi Producer (High):
I am being made a producer of the game version "VALKYRIE DRIVE - BHIKKHUNI-". We are also deciding the system part of the game such as what game to do, such as making game stories and character settings and designs. I do not draw pictures, but it is a feeling that I am pouring in the whole project (injecting) (laugh)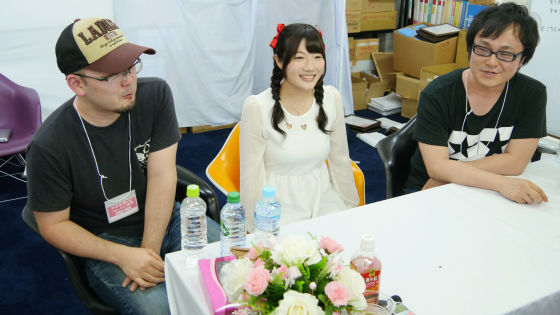 G:
Is it that Director Kaneko and Mr. Izawa are engaged in animation version, Takagi producer is engaged in game version? Three projects of animation and game, and furthermore social game are progressing in parallel at the same time, but will animation and game be completely different work?

High:
It is not completely different. The basic part of the project base part, such as "When the girl gets excited, the whole body turns into a weapon" or "five artificial islands set the stage" is the same for animation and games. A place other than the fundamental setting part is made freely by various creators.

G:
The base of the work is the same, is it a feeling that the vector is different?

High:
I agree. Now I am progressing with three different projects, anime and game, social game, but I think that collaboration and doing something is possible.

G:
First of all, how did the project called "VALKYRIE DRIVE" began as a base?

High:
Originally, there was a story about animation by Kaneko and other people such as Yuusuke Kuroda who was in charge of the worldview of the project and the draft of the story. I was talking to you so far that I hope someday you can be together someday, and I got a call to myself. Even though I think about the work and style of the members who got the story, it seems to be very compatible and this is where the beginning says something interesting can be done.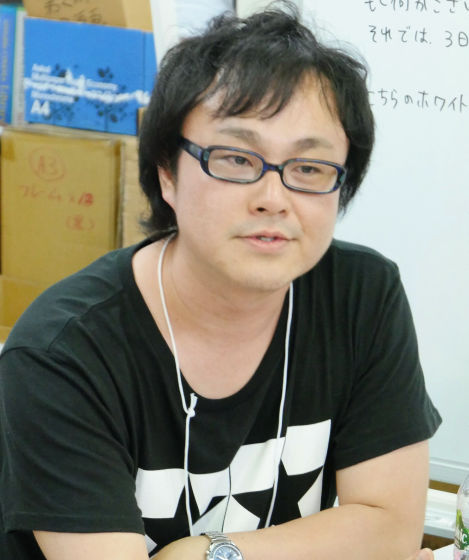 G:
When was the story coming out?

Money:
It will be about a year and a half ago. I think that it is around the end of 2014 from the end of 2013.

High:
We have talked about it more and more and I decided to announce the project at "AnimeJapan 2015" held at Tokyo Big Sight on March 21, 2015.

G:
Even if we look at the details of the project and the events that have been done in the past, "boobs" is an important element that makes up the work, is not it? Although the expressions "breasts" and "milk" are used very much on Twitter by Kaneko 's manager, is there any opportunity for Kimiko - san' s greatest attention to boobs?

Money:
Well, I am often asked, but when I noticed it was becoming such a person (lol)

G:
When you notice it? Have you been more interested in boobs than general men from the young age?

Money:
I entered the manga illustration club during junior high school days, when "Dirty PairI like the anime called "Painting that character". My breasts' boobs seemed to be very big than their original paintings, and sometimes I was made teased by a friend. At that time I remember thinking "that?"

well:
I can not get enough from junior high school ... ....

Money:
I do not know if it can be said to be the chance, but it seems that it was the time of junior high school students who began to notice themselves.

G:
After that, did the size of the drawing to be drawn gradually increased?

Money:
Yes. I gradually began to see pictures and figures drawn by various manga artists and illustrators from a realistic point of view. To put it concretely, it is gravity, the bend of the skin, the degree of tension, and so on. When I was watching boobs from such a point of view, I gradually began pursuing in my own "how much can I draw in reality?Queen's BladeofCattleyaIt is like a character was born.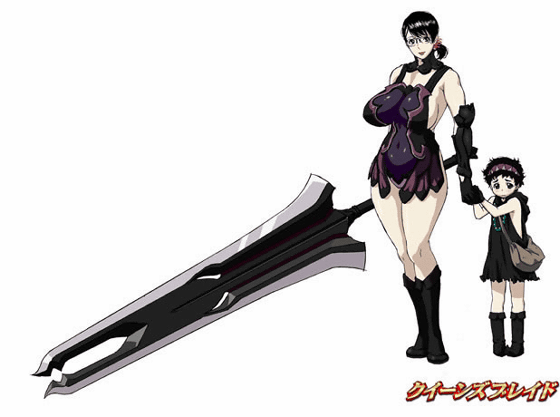 G:
You mean that you had intellectual curiosity about your breasts since junior high school first grade.

Money:
I agree. Although it may be ahead of junior high school students that consciously put out, memory is ambiguous in the neighborhood.

G:
What is the commitment of those directors being VALKYRIE DRIVE - MERMAID - even with the accelerator fully open?

Money:
Of course, even my works are expressing what I want to do, but after all TV animation is tremendous in quantity, and it is broadcasted in a short time, the part that can not fully express my commitment There was not much. But, at this time VALKYRIE DRIVE - MERMAID - there are also things that I'm pretty surely doing, and I'm making a work called "I'm really sticking to you! I am too particular about it, sometimes I say selfishness and annoy the staff (laugh)

G:
Please tell me the commitment of the director included in VALKYRIE DRIVE - MERMAID -.

Money:
This time, I am making a specialized drawing director specialized for boobs.

well:
eh! Is it? Is it professional?

Money:
That's right.

G:
That's amazing ... ....

Money:
For example, when painting a storyboard, when the breasts are likely to shake by all means, they are responsible for cutting that corresponds to a professional drawing director, and the things that the original drawing director has given in ad lib are turned to him. That painting director is an animator that I trust the only one, so "leave it to him" is directly linked to "my commitment".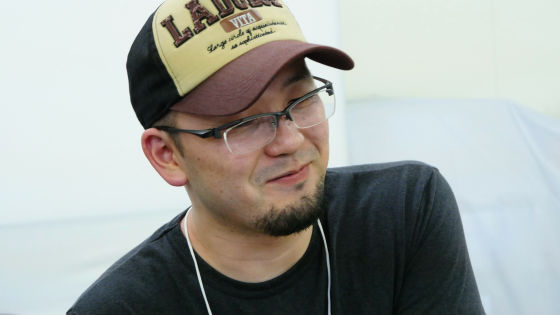 G:
It sounds like a lot of fun. If animation is such a work enthusiastically so, it will take considerable pressure also for the game, how about here?

High:
Well, rather than taking pressure, I feel like working hard together and working hard. Do you mean that rubbish rubs and causes friction? (Laugh) I can not be beaten, I am also enthralled.

G:
Does Director Kaneko and Takagi Producer actually meet and exchange opinions during the process of making a work?

High:
There is not much. Talking about the contents of the work is only when you are going to have a meeting like 'Machi ★ Asobi'.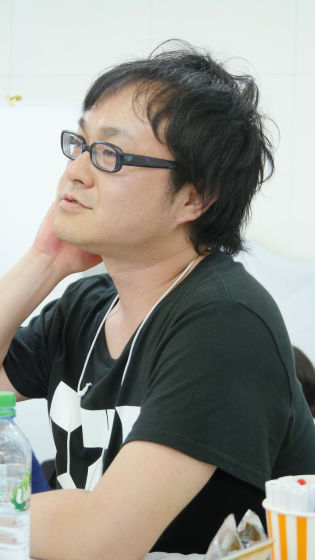 G:
I see. Looking only at the title "VALKYRIE DRIVE", I do not feel much cool and titsy elements, but is there anything aim for this?

High:
It was a completely different title when the project just started.

Money:
At first it was a very simple title "Armed Girls".

High:
Actually, the name "VALKYRIE DRIVE" was decided at the beginning is the game version. It is a name that is conscious of understandability and coolness, and it is good to go. There is also a meaning that a girl drives (excites) and something happens.

G:
I see. What is the story's "born out of what thing is that the body changes into a weapon when the mental excitement transforms the body organization?"

Money:
Firstly decided the setting of the premise that "girls turn into weapons". However, it is not that brand new if it is just this. From that point, Mr. Kuroda invented the material of the scenario I was making. After all it is very important to make inevitable story setting in making a work. To transform a girl into a weapon, the story will collapse without a reason for everyone to be convinced.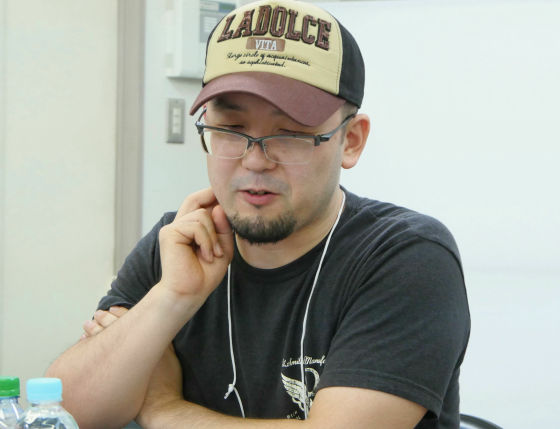 As a result of thoroughly striving to say "Why does the part of the girls turn into weapons and pieces of the work, elements of the work exactly match?", As a result, "setting as weapons when girls get excited" It led to.

G:
When watching the event at Official Site or Machi ★ Asobi, I have noticed the element "Breast" by all means, but I heard that the degree of completion of the other parts is very high as well.

High:
While there is a sexual element as boobs as an entrance, contents are called friendship drama or hot story like hot blood manga. A pair of girls who weaponize and a pair of girls who use that weapon are the focus, so we draw detailed pieces such as their fight or change in the mind when pairing with other people .

G:
Many battle scenes were seen in the animated version of PV. It seems that power is included not only in sexual part but also in expression of battle scene.

Money:
As a girl becomes a weapon again, I want to draw a strong battle scene. It was hard work, however ... ....

G:
What part is difficult or hard part?

Money:
Drawing a girl is a pretty delicate task and I am very concerned in drawing. Adding weapons to this, it is hard to add actions that are difficult to draw and to make actions on site.

G:
I see. I will ask Mr. Izawa about the animated version "VALKYRIE DRIVE - MERMAID -". What character is Mr. virga played by Mr. Izawa this time?

well:
Mamori is a very pretty girls high school student who has a straightforward character but also has a serious side. At the beginning I get puzzled by various troubles, but ...

Money:
Although it is cheap, it is a girl with a strong sense of justice, which can raise its voice properly against things such as being unforgivable and not being able to overlook it.

well:
Yes. It is one of the charm of Mamori-chan to grow gradually to a strong girl while experiencing various things.

Shikishima Miyoshi performed by Hiroki Iguchi and virgin Mamori played by Mr. Izawa.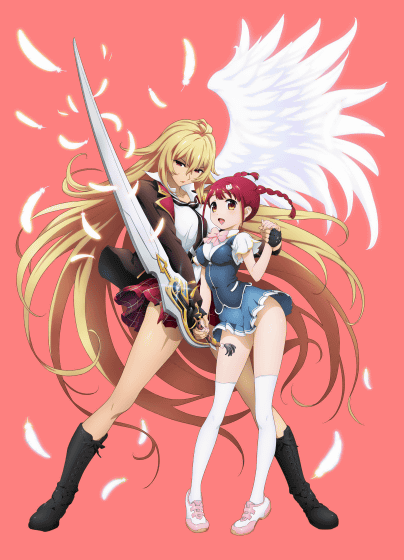 G:
Virgamamori-chan is flying pretty well, but please tell us your candid feedback when VALKYRIE DRIVE-MERMAID-'s offer was decided.

well:
Actually I thought that I wanted to do was another character named Mayfon. So, at first it was planned to have an audition only for Mayfon, but thankfully for the opportunity to receive the audition of Mamori chan. Although Mamori is so fascinating, when I saw the character setting I thought "I do not feel right for me." Mr. Mayon had the impression that he was easy to do because he felt that he had a character similar to himself.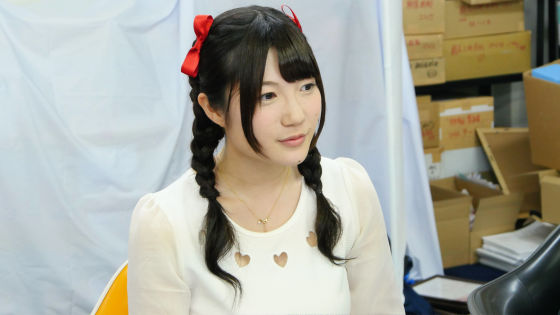 So when I heard the result that I accepted Mamori, I was very surprised. However, while I was surprised, I was very happy to be able to take charge of pretty Mamori chan.

High:
In the audition, Mr. Izawa was unanimously with Mamori.

well:
really! Is it?

High:
It also comes from a very early stage. Everyone said that "Mr. Izawa absolutely fits!"

well:
Huh-! Is it? I will do my best to meet expectations!

Money:
Mr. Izawa really is doing my best.

well:
Thank you! Kaneko was a kind of runaway event, but I am also very helpful as I give various advice on acting at the scene.

G:
I see.

Money:
No (laugh) I am very happy as I am not a lot of actors who question so much about things related to characters and acting.

G:
The atmosphere of the scene seems to be transmitted here as well. Finally, please give your message to GIGAZINE readers.

High:
The place where various contents such as animation, game, social game etc. appear in one project is an interesting place of the VALKYRIE DRIVE project. For example, the best chefs use a single ingredient to make a variety of dishes, so I would like you to enjoy the content as if you compare eating dishes.

Money:
I would like you to pay attention to the character's breast, but I would like you to see how such characters such as virgamine and Shikishima Miyuki confront fierce destiny and open their way with their own power is. Cute girls and serious stories and brilliant actions intertwine to play music, so please take a look at everyone.

well:
Mamori I play is a character I have never played before and it has meaning like a challenge in me. I hope I can grow through this work so that Mamori grows through the story. Not only the character but also the story is a very attractive story, so there are plenty of points to spare, so I'm happy if you can see a lot of people by one person.

G:
Thank you for today.

Anime "VALKYRIE DRIVE - MERMAID - Valkyrie Drive Mermaid" and game "VALKYRIE DRIVE - BHIKKHUNI -" seems to have plenty of attractions such as characters and stories. Moreover, the commitment of Kaneko director and Takagi producer's breasts far exceeds the imagination, and I want to pay attention to that too. Although there is no official announcement about the broadcast start date and release date yet, since the official website is released, those who are worried should also check that together.

"VALKYRIE DRIVE Valkyrie Drive" project
http://valkyriedrive.jp/